Copa America Group A Betting Preview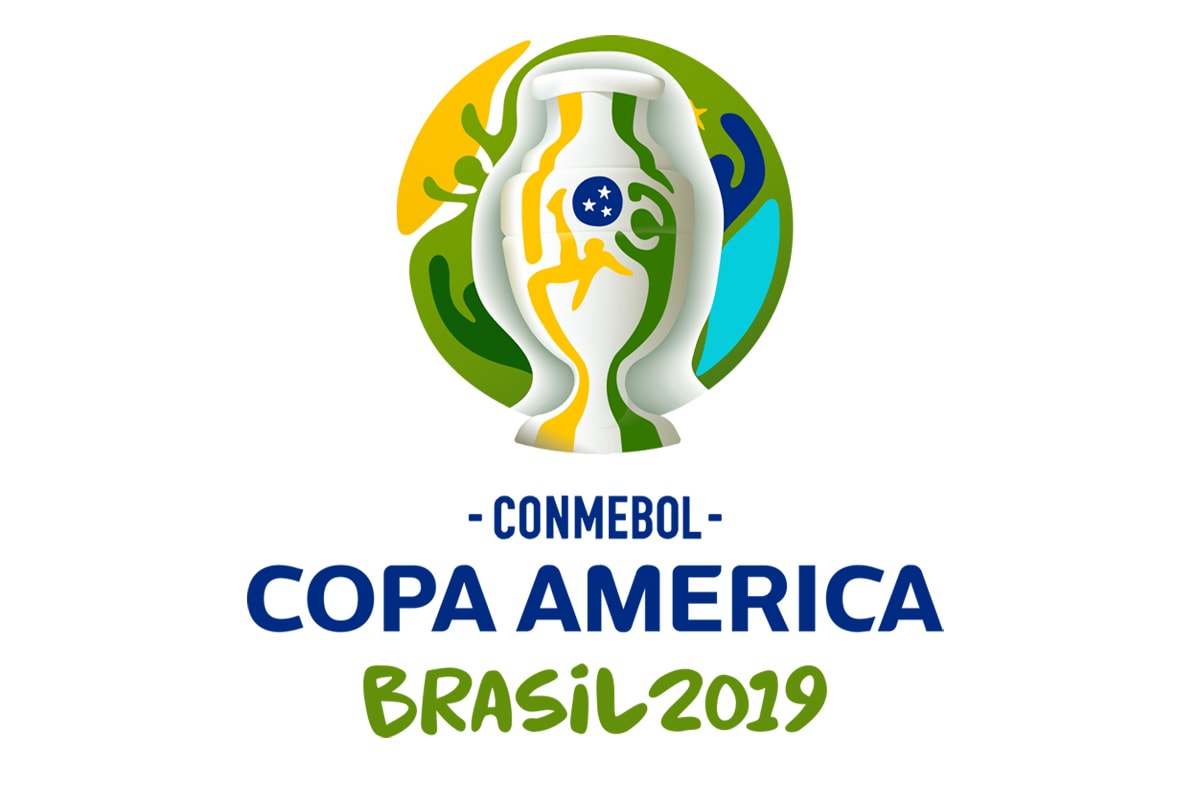 If you listen closely, you can just about make out the faint rhythm of samba drums as Brazil prepares to host the 46th edition of the Copa America.
The world's oldest international soccer competition will light up an entire continent when it gets underway on June 14th.
Many of the world's best players will be on show, and the vibrancy from the passionate fans always ensures an exhilarating tournament.
The host nation is the favorite to claim the Copa, with Argentina close behind. However, you'd be foolish to rule out an upset from one of the less fancied sides.
We take a closer look at Group A here, which features Brazil, Bolivia, Peru, and Venezuela.
Brazil
Brazil's Copa America Odds
To Win the Tournament
2.38
Squad Analysis
The pressure on the Brazilian national side going into any tournament is always enormous. The country comes to a standstill whenever their beloved team takes to the field. Without a major trophy since 2007 and with the extra responsibility of hosting the competition, an added level of significance has been placed on this tournament.
Brazil's head coach, Tite, has certainly made some bold decisions when it comes to his squad selection. The 57-year-old has left out a whole host of household names as he tries to find the right formula for success.
Notable absentees include Real Madrid left-back Marcelo and Juventus winger Douglas Costa. Champions League finalists Lucas Moura (Tottenham Hotspur) and Fabinho (Liverpool) also remarkably didn't make the cut. Despite stellar domestic seasons for their respective clubs, they didn't do enough in Tite's eyes to warrant a call-up.
It appears the English Premier League players have been hit hardest by the coach's ruthless cull. Chelsea pair David Luiz and Willian miss out whilst there is no place for West Ham United's Felipe Anderson or Manchester City's title winner Danilo. All of these players can count themselves unfortunate not to have been included in the squad.
This revamp may well be down to the nation's disappointing World Cup last year in Russia. They were eliminated in the quarter-finals after suffering a 2-1 defeat at the hands of Belgium. Anything other than a trophy is seen as a failure in Brazil, and Tite was considered lucky by many to have kept his job.
Brazil's golden-boy Neymar has endured a controversial and injury-stricken season with Paris Saint-Germain. The nation so often relies on his goals and flair to ignite games. With Neymar nowhere near his best, Brazil will be looking to the likes of Philippe Coutinho and Richarlison to also step up and make things happen.
The Verdict
The eight-time Copa America winners should cruise to Group A victory and have the talent to go all the way in the competition. The hosts need to make the most of their home advantage and not let it get on top of them. The whole nation will be expecting the team to lift the trophy.
Bolivia
Bolivia's Copa America Odds
To Win the Tournament
67.00
Squad Analysis
Bolivia comes into the 2019 Copa America as rank outsiders. With a squad made up largely of players from humble domestic clubs, it's hard to see the minnows progressing past the group stage. When they line up against host nation Brazil for the opening match of the competition in Sao Paulo, there will be an obvious gulf in quality between the two sides.
Bolivia won the tournament way back in 1963 but has only managed to reach the final once since then. A 3-1 defeat to Brazil in the 1997 final was the closest La Verde have come to emulating the heroics of their famous '60s team.
Boss Eduardo Villegas will realistically be looking to more recent years for inspiration. Bolivia reached the quarter-finals of the 2015 Copa America, picking up an impressive 0-0 draw against Mexico along the way. If they could do the same this year, it would unquestionably be classed as a success.
Rekindling those sorts of performances will be a tall order as the side's form hasn't been good. Recent draws with the United Arab Emirates, Iraq, and Nicaragua, all ranked below Bolivia in the FIFA World Rankings, suggest they won't pose any serious threat to their Group A opponents.
Unlike the majority of other South American nations, Bolivia doesn't have any players plying their trade in Europe's top leagues. Without any big-name stars, the squad must rely on togetherness and hard work if they are to stand any chance of qualifying into the last 8.
The Verdict
It's difficult to envisage anything other than Bolivia finishing at the bottom of Group A. Facing favorites Brazil and tricky opponents in Peru and Venezuela, their only obvious route out of the group is to pick up a couple of draws and hope they qualify as one of the highest-ranked 3rd-placed sides.
Peru
Peru's Copa America Odds
To Win the Tournament
26.00
Squad Analysis
Ricardo Gareca will be quietly confident his side can ruffle a few feathers this year. He has selected a relatively inexperienced squad, with very few players on double figures in terms of caps for their country. The skilled Argentinian coach will be hoping his blend of inexperience and familiar faces can combine effectively and get them out of the group stage.
Peru is a two-time winner of the Copa America, claiming the Copa in 1939 and 1975. They have subsequently done very little in recent years following their earlier triumphs. 3rd-place finishes in 2011 and 2015 are their most notable achievements over the past four decades.
They will be looking to build on their recent major tournament experience, though, after competing at last year's World Cup. This was the first time Peru had appeared at a World Cup since 1982. Although they failed to qualify for the round of 16, their participation in the competition will show the other teams in Group A that they're not just there to make up the numbers.
Peru's form since the World Cup has been questionable. They've claimed just two wins in eight friendly international matches and lost to El Salvador, Costa Rica, and Ecuador in that time. They will be hoping that experienced forwards Jefferson Farfan and Paolo Guerrero can turn this around.
This could well be star-man Paolo Guerrero's last tournament for La Blanquirroja. At 35 years old, the nation's all-time top goal scorer is in the twilight of his career. He will undoubtedly want to do everything in his power to ensure his beloved Peru can make it a tournament to remember.
The Verdict
Peru is behind Brazil as the favorite to win Group A, but a 2nd-place finish looks a lot more realistic. They will need to beat Bolivia and come away from their match against Venezuela without a loss if they are to progress.
Venezuela
Venezuela's Copa America Odds
To Win the Tournament
34.00
Squad Analysis
Soccer isn't Venezuela's main concern right now. With the country's political crisis causing monumental unrest, fans of the team will be viewing the Copa America as a timely intervention. They will hope their side can bring the nation together and provide a welcome break away from the domestic mayhem.
A surprising 3-1 victory over South American heavyweight Argentina earlier in the year will give the squad a lot of confidence going into the tournament. While some may argue that Argentina fielded a weakened side, five-time Ballon d'Or winner Lionel Messi was just one of a number of high-profile names who played that day.
With 11 Premier League goals and seven assists to his name last season, Venezuela has one of the continent's most potent strikers in Salomon Rondon. If he can continue to produce the same level of quality in front of goal, his country will stand a decent chance of progressing further in the competition.
Captain Tomas Rincon is another standout name in the squad. The tenacious midfielder is a natural-born leader, and his quality has seen him compete consistently in Italy's Serie A with three different clubs over the past five seasons.
Venezuela is the only team in Group A to have never won the Copa America. They finished 4th in the 2011 campaign after losing the 3rd-place match 4-1 to group rival Peru. Head coach Rafael Dudamel will see this as their best chance in recent years to get out of the group and advance into the latter stages of the tournament.
The Verdict
Many are predicting Venezuela to be the surprise package at this year's Copa America. Although they are estimated to finish 3rd in Group A, don't rule them out of reaching the quarter-finals.
How Will the Group Finish?
Brazil should find it relatively straightforward to finish at the top of Group A.
Bolivia is clearly the weakest side in the group, but there's very little separating Peru and Venezuela as they fight for the second automatic qualification spot.
Check out our Copa America betting guide to keep track of all of the latest odds and updates, along with more picks and predictions from our team.