A Concise Look at the Franchise History of the Brooklyn Nets

From the New Jersey Americans to the New York Nets to the New Jersey Nets and finally to Brooklyn, this team has tried out several hometowns in the tri-state area.
They finally found contentment in Brooklyn in 2012, and Brooklyn has remained supportive of their Nets.
The team has been in the playoffs recently, but has not made any great strides therein. However, in sports, as in life, things can change quickly, with every new draft and every unfortunate injury.
Nets History Overview
From Julius Irving to Jason Kidd, the Nets have had more than their fair share of talent.
Yet, the team has struggled to make it to the league championships. Let us take a look at how the team got started, when they joined the NBA, and who some of the Nets' luminaries have been.
Who Founded the Brooklyn Nets?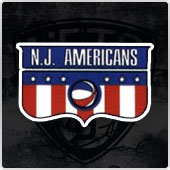 Arthur Brown was a man who had made his money in trucking. He was a basketball fan, and decided to try to win a team in the New York / New Jersey area.
He was successful in creating a member team of the American Basketball Association. Thus, he set up the New Jersey Americans, who played in the Jersey community of Teaneck, which has become a suburb of metropolitan New York City.
The team was not supposed to play in Teaneck; they had an arena set up already in Manhattan. However, a bit of bullying by another local team altered things a bit, and Brown had to scramble for an alternative.
Brown was not new to sports team ownership, but he'd always owned amateur teams before. When the New York Knicks kicked his brand-new team out of the arena they had planned to use, Brown was a bit nonplussed. He did find the space in Jersey, but this "boosting" by the Knick may have affected the team's early fan base and ticket sales.
Fortunately, recruiting such players as Dr. J, Otis Birdsong, Buck Williams and Jason Kidd has kept fans coming to games, eager to see which genius the Nets will pick up next.
When Did the Nets Join the NBA?
The Nets were born as a professional basketball team in 1967, but they were not a member of the NBA back then. The Nets belonged to a competing league, the American Basketball Association (ABA).
The Nets did not join the NBA until 1976 when the ABA was absorbed into the NBA.
We think of the NBA as the dominant league, and few remember the older leagues that challenged the NBA for players and venues and fans. However, fans of older players and older teams often state that the ABA was a better and more interesting league.
The ABA apparently had a stronger camaraderie among players and coaches, and the games were reported to be exciting and inviting.
Nonetheless, the NBA is the league that we know today, for better or worse.
Nets Playoff History
The Nets got stuck in the opening round for much of their early playoff history.
It wasn't until the 21st century that the team even made it to the NBA finals.
| | |
| --- | --- |
| Season | Result |
| 1978 – 1979 | Lost to Sixers in opening round, 2 – 0 |
| 1981 – 1982 | Lost to Bullets in opening round, 2 – 0 |
| 1982 – 1983 | Lost to Knicks in opening round, 2 – 0 |
| 1983 – 1984 | Lost to Bucks in conference semi-finals, 4 – 2 |
| 1984 – 1985 | Lost to Pistons in opening round, 3 – 0 |
| 1985 – 1986 | Lost to Bucks in opening round, 3 – 0 |
| 1991 – 1992 | Lost to Cavaliers in opening round, 3 – 1 |
| 1992 – 1993 | Lost to Cavaliers in opening round, 3 – 2 |
| 1993 – 1994 | Lost to Knicks in opening round, 3 – 1 |
| 1997 – 1998 | Lost to Bulls in opening round, 3 – 0 |
| 2001 – 2002 | Lost to lakers in NBA finals, 4 – 0 |
| 2002 – 2003 | Lost to Spurs in NBA finals, 4 – 2 |
| 2003 – 2004 | Lost to Pistons in conference semi-finals, 4 – 3 |
| 2004 – 2005 | Lost to Heat in opening round, 4 – 0 |
| 2005 – 2006 | Lost to Heat in conference semi-finals, 4 – 1 |
| 2006 – 2007 | Lost to Cavaliers in conference semi-finals, 4 – 2 |
| 2012 – 2013 | Lost to Bulls in opening round, 4 – 3 |
| 2013 – 2014 | Lost to Heat in conference semi-finals, 4 – 1 |
| 2014 – 2015 | Lost to Hawks in opening round, 4 – 2 |
| 2018 – 2019 | Lost to Sixers in opening round, 4 – 1 |
| 2019 – 2020 | Lost to Raptors in opening round, 4 – 0 |
Brooklyn Nets Head Coach History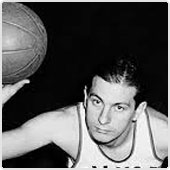 You'll see a couple of well-known former players on this list of coaches. Jason Kidd—the Nets' coach from 2013 – 2014—is credited with giving the Dallas Mavericks a much-needed shot of excellence when he joined the roster.
Steve Nash, the Nets' current coach, was elected by the NBA as the league's Most Valuable Player two years in a row, an honor he garnered while playing with the Phoenix Suns. He retired from the Lakers, but not without gently turning down the Mavericks, who were begging him to come on board.
The Nets' first coach, Slats Zaslofsky, was 21 when he was voted to the All-NBA First Team in 1946. He remained the youngest player to ever earn that spot for six decades, until LeBron James joined him in that slot of greatness.
To hold a record for sixty years, only to be bumped by LeBron James, is an honor most players would rejoice in. Zaslofsky has also been inducted into the Jewish Sports Hall of Fame.
| | | |
| --- | --- | --- |
| Tenure | Coach | Prior Experience |
| 1967 – 1969 | Max "Slats" Zaslofsky | player, Pistons |
| 1969 – 1970 | York Larese | player, Hartford Capitols |
| 1970 – 1973 | Lou Carnesecca | St. John's Univ. coach |
| 1973 – 1980 | Keven Loughery | 76ers coach |
| 1980 – 1981 | Bob MacKinnon | Celtics asst. coach |
| 1981 – 1983 | Larry Brown | UCLA coach |
| 1983 | Bill Blair | UC Boulder coach |
| 1983 – 1985 | Stan Albeck | Spurs coach |
| 1985 – 1987 | Dave Wohl | Lakers asst. coach |
| 1987 – 1988 | Bob MacKinnon | see above |
| 1988 – 1989 | Willis Reed | Knicks coach |
| 1989 – 1992 | Bill Fitch | Rockets coach |
| 1992 – 1994 | Chuck Daly | Pistons coach |
| 1994 – 1996 | Butch Beard | Howard Univ. coach |
| 1996 – 1999 | John Calipari | UMass coach |
| 1999 – 2000 | Don Casey | Clippers coach |
| 2000 – 2004 | Byron Scott | Kings asst. coach |
| 2004 – 2009 | Lawrence Frank | Grizzlies asst. coach |
| 2009 | Tom Barrise | Ramapo College coach |
| 2009 – 2010 | Kiki VanDeWeghe | Mavericks asst. coach |
| 2010 – 2012 | Avery Johnson | Mavericks coach |
| 2012 – 2013 | P.J. Carlesimo | Raptors asst. coach |
| 2013 – 2014 | Jason Kidd | player, Knicks |
| 2014 – 2016 | Lionel Hollins | Brooklyn Nets |
| 2016 | Tony Brown | Mavericks asst. coach |
| 2016 – 2020 | Kenny Atkinson | Hawks asst. coach |
| 2020 | Jacque Vaughn | Magic coach |
| 2020 – present | Steve Nash | player, Lakers |
The Phenomenon of Dr. J
Julius Irving changed the sport of professional basketball. In the courts where Irving played, basketball was not just about making points; it was about making points with style, more style than your opponents.
In fact, style was almost more important than the score.
This type of play was called "street style" in the sixties and seventies, and many NBA professionals were uncomfortable with this "showboating" aspect of basketball, thinking it could detract from potential scores.
Julius Irving put that idea to bed. He was able to score better than anyone else, and look good doing it. Furthermore, the men who played at the same inner-city park as Dr. J, which is called Rucker Park in Harlem, include Wilt Chamberlain, Kareem Abdul-Jabbar, and Earl "the Pearl" Monroe. It was truly an NBA feeder "school"
When Irving was playing on the street, the spectators tried to give him a number of nicknames. They tried to call him "The Claw," which he rejected. They wanted to call him, "Little Hawk," but there was another player in the league going by that name, so Irving shot that down as well.
Fans wanted to call Irving "Black Moses," but he was having none of that. Finally, he requested that he be called "the Doctor," because boy, could he operate on the court.
It stuck, and Julius Irving became Dr. J.
While with the Nets, Dr. J was the darling of the ABA, the Nets' first professional league. He took the team to the ABA title and went on to garner many more accolades besides.
Irving was an 11-time All-Star, the MVP of the NBA in 1981, the ABA slam dunk champ, has had his number retired by several teams, and will never be forgotten as long as basketball is around.
Otis Birdsong, and the Sweet Sound of Winning
Birdsong was a shooting guard and point guard out of the University of Houston. While still a sophomore in college, Birdsong had already scored 1000 points. He was getting noticed. Otis was named the Southwest Conference Player of the Decade.
Birdsong was the second overall draft pick in 1977. He was drafted by the Kings, moving to the Nets after four years. He capped off his NBA career with one season with the Celtics.
In his career, Birdsong made more than 12,000 points. He was a four-time All-Star.
Birdsong's play wasn't flashy. He used his skills to become the backbone of the team, the reliable shooter, the reliable scorer. He was fast and efficient, and his stride was "seven league boots" long. He could cover the court from basket to basket in a handful of strides, taking passes and making shots without a break in his powerful rhythm.
Mr. Brook Lopez
Are you familiar with Brook Lopez? Considered the most effective center in Nets' history, Lopez came out of Stanford in 2008, popping right onto the Nets roster in the first round of the draft.
Lopez played for the Nets from 2008 through 2017. He was elected to the All-Star team in 2013, and was voted onto the All-Rookie First Team back in 2009.
In his rookie year, Lopez was one of the top five NBA players in total blocks, with more than 150 to his credit. He was voted Rookie of the Month twice, in back to back months.
For all his hard work in his rookie season, the Nets didn't make it to the playoffs that year. In fact, the team didn't make it into the postseason until 2013, which is far too long for a player of Lopez' talent to languish away from the court when playoffs are going on.
Although the Nets were dismal in 2009-2010, losing their first 18 games, Lopez scored 31 points in the first game the team did win that year. In this second season, Lopez was averaging nearly 19 points per game, and more than eight rebounds per game.
In his fourth season, Lopez suffered the "I" word (injury). It's the one thing that no haunted house can offer an athlete: sheer, unmitigated terror.
And yet, the next season, Lopez signed a $60 million-plus contract extension with the team, attesting to just how valuable the Nets still considered him.
Lopez left the Nets to play for one season with the Lakers, and then moved to the Bucks.
Nonetheless, there are many who still consider him a Net, now and forever. He boosted confidence on the court (even when his teammates couldn't translate that confidence into wins) and he drew fans to games, supporting the health and longevity of the Nets as a ball club. You can't really ask for more than that.
In Closing
The Nets live and play in an area of the nation overflowing with professional sports teams. There are 13 professional sports teams in the area, ranging from the Mets to the Nets to the Jets to the Islanders and so on.
Furthermore, ticket prices are high for big-league games. This means that the battle for fans in the area is intense. The average sports fan can't afford to attend every basketball game, or even every tenth basketball game. Thus, trying to support multiple teams is simply not feasible for many of the 20 million residents in the area.
So far, the Nets have kept their head above water, recruiting the right players to capture fan attention. Let's see what the future holds for the Brooklyn Nets, and if they can capture a title in the coming seasons.