Comparing Tom Brady's Longevity to Past NFL Quarterbacks

Tom Brady is making the bold jump to the Tampa Bay Buccaneers in 2020. Former Patriots teammate Rob Gronkowski is coming along for the ride.
It is set up to be quite an adventure — one that some feel could end with the Buccaneers winning Super Bowl 2020.
That remains to be seen, but what Brady is doing in terms of longevity alone deserves praise.
The fact that he's still putting up quality numbers and won a title as recently as two years ago makes his run all the more impressive.
Brady is in select company, though. Turning 43 before the 2020 NFL season begins, he's approaching relatively uncharted territory.
The list of NFL players that have played beyond 40 isn't particularly long. The list of quarterbacks who have put on pads as far into life as Brady has is even shorter.
In fact, only five other quarterbacks have taken the field at age 43 or older. None of them were doing so in the capacity Brady has.
But how long can this actually last? There is reason for concern, as history suggests the wheels could come off sooner rather than later.
To assess how concerned bettors should be, let's break down what Brady is up against by looking at some of the best NFL quarterbacks ever and how things ended as they aged.
Kurt Warner
Warner is one of the few good stories about aging quarterbacks. He remained highly effective up until his final game, which was a playoff loss with the Arizona Cardinals.
The former Rams great completed 66% of his passes and fired in 26 touchdowns in his last season at age 38. Warner could have kept playing and even entertained the idea of a comeback several years later.
John Elway
Elway may be the best story when it comes to NFL quarterbacks who played for a long time at a high level. He's one of the few gunslingers to go out on their own terms (and on top), as he closed out a brilliant career with back-to-back Super Bowl titles.
Blessed with a rocket arm and solid athleticism, Elway was a terror for years with the Denver Broncos but was clearly working against a ticking clock in his final days.
While still effective to close his career, Elway had an amazing roster around him and exceptional coaching. His body had taken a beating, and he simply didn't have the looks of a guy who could have kept going much longer, even though his retirement press conference suggested he very much wanted to.
Elway still got the job done in his final NFL days at the age of 38, but he was clearly in decline.
Joe Montana
Montana is another solid story, as he was traded to the Kansas City Chiefs after his 49ers opted to roll with Steve Young.
That was a move that worked out for all parties involved, as Montana went 17-8 as a starter with KC and even got them to an AFC title game.
Montana still remained useful up until his retirement at age 38, but he was more game-manager than stat-stuffer. It was fairly apparent it was time to call it a career.
Jim Kelly
Kelly is known for a lot of things. He was a USFL star first but eventually lifted the Buffalo Bills to new heights. He'll forever be enshrined within that franchise's history, as he led them to four straight Super Bowls.
As good as Kelly was, he couldn't win the battle against Father Time. Kelly started showing signs of decline in 1995, and at age 36, he retired the following season.
Despite Kelly's accuracy and decision-making showing a noticeable dip, he still helped the Bills go 18-10 over his final 28 starts.
Peyton Manning
Manning is probably the tipping point here, and in terms of age, this is the first comparison to Brady that should really scare sports bettors and Buccaneers fans alike.
Following a serious neck injury, Manning moved to Denver at age 36 and enjoyed a career revival. In 2013, he even erupted for the best passing season of all time and broke the NFL record for passing yardage and passing touchdowns.
Denver even got to the Super Bowl that year, while Manning and the Broncos were again lights-out on offense the following season.
Unfortunately, Manning hit a major wall in 2015, where at the age of 39, he showed a sharp decline in his accuracy and throwing power.
Manning still went 7-2 as the starting quarterback and even played a hand in Denver winning the Super Bowl, but he was a shell of his former self. The writing was very much on the wall that he was finished.
Brett Favre
Favre's career ended a lot less ceremoniously than Manning's, as he didn't get to ride off into the sunset as a champion.
That was a possibility the year prior, but Favre tossed an ill-advised pick, and his Vikings fell to the Saints in the NFC title game.
The longtime Packers legend had been teasing retirement for years, but Father Time finally came calling in 2010. At the age of 41, Favre's decision-making was as bad as ever, while the beating he took the year prior appeared to have a carry-over effect.
Favre was ineffective, reckless, and seemingly done in the face of an increasingly problematic campaign. This season also marked the end of his famous starts streak, which prompted the 41-year-old to hang'em up.
Steve Young
Favre still suggests he could play if he wanted to, but he didn't want to take the beating the NFL dishes out. Some other guys probably didn't have much of a choice.
Young was arguably one of them, as the 49ers dual-threat passer was basically forced into retirement in 1999 due to concussions.
This was pretty unfortunate, seeing as Young was still slaying the year prior, putting up 36 touchdowns at 37 years of age.
Young was still fairly nimble, but he was an aged quarterback who wasn't nearly as athletic as he once was. His diminished skills were evident early in his final season when he completed just 53% of his passes and tossed four interceptions in his only three starts.
An injury abruptly ended Young's career, but obvious signs of decline were seemingly on their way to do the job for him.
Dan Marino
Marino was another NFL legend that tried to go as deep into a career of football as he could but succumbed to injuries and a decline in athleticism at the age of 38.
Sporting one of the quickest releases the NFL has ever seen, Marino was extremely prolific throughout his career but was visibly struggling in his final season in South Beach.
The star quarterback completed a career-low 55% of his passes and tossed just 12 touchdowns against 17 interceptions.
Marino entertained the idea of playing one more season with a true contender, but the reality is he was done. Never an elite athlete, Marino had become a statue in the pocket and wasn't playing efficient football.
Can Tom Brady Beat Father Time?
Most of the quarterbacks who played long enough to even sniff Tom Brady's crazy longevity did so as backups. They knew their time was up, but the love for football and/or a nice paycheck kept them coming back.
George Blanda may go down as the oldest NFL player ever (48), but he spent much of his final pro football days as a kicker. Warren Moon and others just rode the bench.
The elites discussed above are a rare breed. Some of them could have kept playing, but most at least showed signs of decline.
Some quarterbacks are enjoying Tom Brady's current era of prolonged shelf life. Philip Rivers, Aaron Rodgers, and Drew Brees are three more aging passers that — at least until now — haven't shown rapid signs of decline.
But even they still aren't at Brady's level when you look at how old he'll be when 2020 starts. And Brady has his sights set on playing until 45, if not longer.
I won't put it past Brady to succeed, but what success is for a guy pushing 45 is open for interpretation.
That said, history indicates that quarterback isn't a position for the faint of heart, and a quick, clear decline in awareness, physical ability, injury vulnerability, and endurance all play into things almost always ending badly.
Tom Brady says he doesn't care about his legacy, but his plight to keep pushing (and succeeding) in a very real way is his legacy.
Sports bettors can marvel at it, but it's arguable they shouldn't bet on it ending the way Brady wants it to.
August
Casino of the Month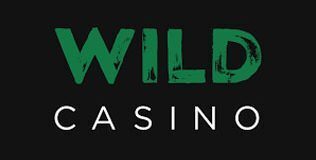 Welcome Bonus
250% up to $5,000