6 College Football Podcasts Bettors Should Listen to

There are plenty of podcasts out there that talk about college football. It's easy to find podcasts that discuss the growing landscape of sports betting. Tracking down a pod that does both on a consistent basis – that's easier said than done.
While there aren't a lot of podcasts for college football bettors to listen to that I would recommend, there certainly are a handful I can think of. Six to be exact.
College Football Bros
Featuring brothers Michael, Trey, and Ryan Newman, this pod delivers unbiased opinions and picks from a trio of college football enthusiasts.
Before the season they're dumping out as many as three team previews per day; during the season it's all about individual game previews. In the offseason, they continue providing worthy college football betting takes.
"If you like college football and want to know more about what's going on with other programs, this is the pod for you. If you dislike the hype of hot takes and quick predictions that never age well, this is the pod for you. Three regular guys who all know a ton about college football talking about….college football."
The College Football Experience
Here's another triumvirate of college football gurus who love spilling betting advice for free. In the case of Colby Dant, Patty C, and NC Nick, it's multiple pods per week revealing locks, best bets, and upset picks for college football.
You know those CFB betting picks that usually cost money to uncover? The ones that are detailed and thorough? These are sort of like those, only they don't cost a thing.
"I'm a relatively new college football fan but I have to say listening to the college football experience has only enhanced how much I follow and enjoy it not to mention profit from betting it. Colby, Patty C, and NC Nick are wildly entertaining and it's pretty amazing that they know all about every single one of the 120+ FBS teams along with most if not all of the FCS teams."
Cover 3
This time it's four hosts – Tom Fornelli, Danny Kanell, Chip Patterson, and Bud Elliott – offering valuable insight for NCAAF fans. This insight includes diving into coaching changes and position battles, as well as touting their favorite college football bets.
From targeting win totals before the season to offering against the spread locks each week, there's not a single dull moment when this quartet is on the mic.
"By far the best podcast period. Bud Elliott is starting to set himself apart as the most knowledgeable sports media person in the game. If Bud is on, it gets automatic listen every time!! #GOAT"
College Football Fantasy Pod
If you're betting on college football online, chances are you like to dabble in DFS college football as well. Perhaps you play in Devy leagues.
What's a Devy League?
A Devy League is a fantasy football league where managers combine drafting NFL players and college football players.
Those looking for lineup advice or anyone who simply wants to learn more about the roles of individual players, Stefan Lako and Matt Wispe are your go-to guys.
During the downtime when CFB slates aren't posted, this duo switches gears and discusses other betting markets we can attack.
The Solid Verbal
Hosts Dan Rubenstein and Ty Hildenbrandt team up to talk college football betting every couple of days.
Rubenstein is as informed as anyone talking CFB, the fact that he deals out information for free is a godsend for prospective bettors. Hildenbrandt isn't as sharp but provides plenty of back-and-forth banter while chipping in with some helpful takes.
This pair doesn't extend into the obscure realms, i.e., talking FCS teams, but they're generally on point when discussing programs in the AP Top 25.
"Best college football podcast you can find. Entertaining and well-informed hosts, great production and just a lot of fun. I wish the episodes were even longer."
College Football Betting With Aaron Torres
Aaron Torres is a well-respected college sports analyst who's been doing great work for Fox Sports dating back to 2012. Recognized as one of their top senior writers, Torres voiced his opinion on nearly 300 episodes of the Aaron Torres Sports Podcast.
After his knowledge base surrounding college football started to shine through, it was evident that a separate pod dedicated to college football betting was warranted. So here we are.
Beginning in the fall of 2021, Aaron will deliver biweekly pods honing in on his best college football bets of the week. It'll start early in the week with a preview and assessment of the early-week lines. On Thursday, Torres will unveil his best bets for Saturday.
"It'll be quick, it'll be fast, it'll be 15-20 minutes jam-packed with great information to get you ready for the college football weekend ahead. And really, that is the point that I want to make. I want you to be the most informed college football bettor that you can possibly be."
Getting the Best College Football Betting Advice
These pods are designed for buffs and bettors as long as college football is your jam. Start cycling through the best college football podcasts and you'll be turning a profit in no time.
Staying on theme with free college football picks that come from unbiased professionals, we've got a team of writers who can help you achieve the ROI you're looking for. You can follow their college football picks.
For a peek at the most beneficial Twitter accounts to follow for college football bettors, check out the post linked below.
September
Casino of the Month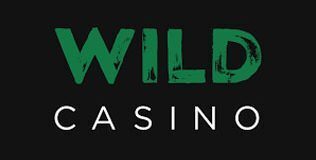 Welcome Bonus
250% up to $5,000