Odds and Predictions for Season 5 of Cobra Kai

The release of Cobra Kai's Season 5 is quickly approaching. Mark your calendars for September 9th because you'll be busy watching your favorite karate heroes. That's also an earlier release than initially expected which we couldn't be more excited about.
So, what will happen to Johnny, Daniel, and the rest of our favorite characters this season? Our Cobra Kai Season 5 predictions will be an attempt to try and provide you with some answers.
You should also know that betting on Cobra Kai and other TV shows is available on the best entertainment betting sites. Let's look at the offered Cobra Kai props in addition to other predictions as well.
Cobra Kai Odds for New Characters
Mike Barnes (-275)
Ali Mills (-115)
Snake (EVEN)
Julien Pierce (+175)
Kumiko (+275)
Colonel Dugan (+550)
Dutch (+550)
Dre Parker (+650)
Ned Randall (+1000)
Jessica Andrews (+1000)
Before we dive into our other predictions, let's get the current Cobra Kai to prop bets out of the way first. BetUS offers these Cobra Kai betting odds for which characters could appear in the next season.
A few options already appear to have strong chances of being in the next season, while others are in the long-shot territory. For example, the most favored Cobra Kai odds to be in the upcoming season is Mike Barnes, while Ned Randall and Jessica Andrews are unlikely to make appearances.
If you think back to The Karate Kid III, you'll remember Mike Barnes as one of the antagonists in the story. Given how the show is based on the previous Karate Kid films, that should mean that a pretty big villain from before like Barnes is a good candidate to appear.
Ali Mills was also in the original The Karate Kid back in 1984 and also made an appearance in Season 3 of Cobra Kai. Her odds also imply another return to Season 5, but not as likely as Barnes.
Snake is a friend of Mike Barnes and is also from The Karate Kid III. Considering the implied probability of Barnes appearing in Season 5, it makes sense to see one of his partners in crime right behind him.
After Snake, the rest of the characters available on the Cobra Kai prop bet are less likely to appear. With their odds all in positive territory, there's a chance you can have a big payday if your predictions for Cobra Kai Season 5's cast are correct.
Carrie Underwood even made an appearance last season to prove how the unexpected tends to happen in this show. Her odds aren't up now, but betting on a celebrity to show up in the next season could also be possible in the future.
You can target this Cobra Kai prop bet at Bovada, or shop around at other sites to see what other props and odds you can find. Here's a list of some of the better sites for entertainment betting below.
How We Rate

Safety & Security
You should be able to gamble online without fear. So we only recommend licensed sites that use the latest security and encryption techniques.

Bonuses
Maximize your bankroll with fantastic bonuses. Our recommended sites offer valuable bonuses with fair terms and conditions, including manageable wagering requirements.

Games & Betting
The best sites have the best wagering options. That's why you will find extensive games and betting opportunities on our recommended sites.

Banking
Getting your money to and from your account shouldn't be a hassle. We only recommend sites with a variety of convenient banking methods, including cryptocurrency and e-wallets.
Mike Barnes Will Be Miguel's Father
Since we've established the fact that Mike Barnes has a great chance of being in the next season from the Cobra Kai props, what will his connection to the show be? Something that makes a lot of sense would be Mike turning out to be Miguel's father.
At the end of Season 4, Miguel heads to Mexico to find his biological father. Given the fact that the last couple of seasons have included previous antagonists from The Karate Kid franchise, it makes sense that Barnes is next on the list.
The characters from the franchise that have already shown up in the sequel TV show include Daniel LaRusso, Johnny Lawrence, Chozen, Kumiko, Terry Silver, and John Kreese. The third Karate Kid movie might not be the best or most memorable, but maybe they make up for it with a great performance from Mike Barnes in Season 5.
Terry Silver recruited Mike Barnes in the film to face LaRusso in the All Valley Tournament. That prompts Barnes to antagonize Daniel for a lot of the film. Barnes even steals Mr. Miyagi's bonsai tree from Danny.
In the end, Danny defeated Barnes, but maybe Barnes is motivated to get his revenge.
We also know that John Kreese is in jail after being framed by Terry for the Stingray attack. With Kreese out of the picture, Terry will need a new sidekick for the time being.
Miguel heading to Mexico to look for his father will be one of the main plots of Season 5, while Johnny and Robby follow. It makes sense to reveal Miguel's father to be Mike Barnes, who has been Danny's rival since long ago.
Season 5 Will Take After The Karate Kid II
To predict what will happen in Cobra Kai, we will say that this season will be heavily inspired by the second Karate Kid film.
Even though Mike is a character that's heavily believed to be in Season 5 and is originally from the third movie, it would also make sense to have the plot be similar to The Karate Kid II.
If you think back to that film, you'll remember that Mr. Miyagi and Daniel travel to Okinawa Island. They heard about Mr. Miyagi's father, whose health was deteriorating. Mr. Miyagi decides that he should return to Okinawa, while Daniel decides to join him.
Then we discovered why Mr. Miyagi left Okinawa Island.
He was in love with Yukie, but she was arranged to marry Sato, his best friend. Sato and Miyagi were both karate students of Sato's father as well.
Sato eventually challenged Miyagi to fight to the death, but Miyagi declined. So instead, he left the country but returned later to see his father before it was too late. When they reach Okinawa, they are greeted by Chozen. We find out that Chozen is the nephew of Sato, who arrives to challenge Miyagi to another fight.
They meet up with Yukie and Kimiko, with the latter taking an interest in Daniel. Yukie also reveals that she never married Sato because of her love for Miyagi.
A typhoon destroys the village and Sato's dojo with him in it. Miyagi and Daniel help him out of the wreckage, prompting Sato to ask for Miyagi's forgiveness.
As for what will happen in Cobra Kai, there's a good chance that The Karate Kid II inspires the story. Things will be a little different than before, but this show is about paying homage to its predecessor.
The Competition Will Be Stronger Than Ever Before
One of the most exciting aspects of the upcoming season is that there will be more competitive than we have ever seen. If you take a look at the trailer, you'll be able to see that the valley's dojos are expanding rapidly.
The trailer shows that Terry Silver seems to be growing his Cobra Kai army while the Miyagi dojo is closed up. That could mean that nothing is in the way of Silver's dominance. In addition to the lack of a top threat in the area, Johnny and Robby are out of town to find Miguel.
You can tell from the trailer that Silver is visibly confident with his dominance of the area.
Also, going back to our earlier predictions for Cobra Kai Season 5, Mike Barnes could also return to the area. Knowing his history of being on Silver's side of things gives Cobra Kai another strong team member.
Miguel also said that he and Robby would never be friends, so I'm guessing Miguel will be a pretty serious antagonist, possibly alongside Mike.
I also think Season 5's focus will build up the following season even more. We already have a confirmed Season 6 of Cobra Kai, which would align with our Cobra Kai Season 5 predictions.
At the end of the day, the trailer makes it seem like the Cobra Kai dojo will be stronger than ever before. Our heroes might not have what it takes to defeat them right now, which sets up a dramatic battle in Season 6 instead of Season 5.
Sam and Tory Will Team Up
This may come as a huge surprise to a lot of people, but our Cobra Kai Season 5 predictions are going to say that Sam and Tory will eventually team up. They have fierce competition with each other and even fought in the All Valley Tournament.
The All Valley Tournament could have been their relationship's turning point. We found out that Silver actually paid off the referee for their fight. Tory becomes aware of this and seems to feel wrong about her win.
You're probably going to want to stay on Tory's good side. pic.twitter.com/X7PMIli09K

— Cobra Kai (@CobraKaiSeries) September 22, 2020
Once she knocks down Sam and wins, she instantly goes to see if she's okay rather than celebrate her victory. We also saw Tory seek out Sam and almost try to apologize, but Sam is not very open to it.
We know Tory is open to making amends with Sam, but we don't know if Sam is ready to accept her apology just yet.
Even though many Karate Kid and Cobra Kai rivalries seem too far to fix, we often see characters forgive each other and move on. This appears to be highly likely considering how Tory and Sam's relationship is set up.
Tory also says, "I heard you let me back in LaRusso…" and was going to show her appreciation to Sam, but Sam instantly cuts her off.
Although their rivalry is serious, it also has the means to be fixed soon. For our predictions for Cobra Kai Season 5, we are going to say that Sam and Tory will team up and take down a common enemy together.
Anthony Will Learn Karate
We can't forget to have Cobra Kai Season 5 predictions about the building rivalry between Anthony and Kenny. These two characters have had run-ins recently and look to have a severe hatred for each other.
Anthony isn't the most likable character in the show. He bullied Kenny with his other friends, which led to Kenny joining Cobra Kai. Seeing Kenny go from a shy kid to standing up for himself against Anthony was satisfying
At one point, Kenny needed to be stopped by Robby because he was seriously hurting Anthony. That is a big reason we believe that Anthony will start learning karate to stand up for himself. He enjoyed hiding in his group of friends to antagonize Kenny, but Kenny obliterated him when they were one-on-one.
They also share an interest in the same girl, fueling their rivalry.
Given that Anthony is the son of Daniel, he already has a sensei in waiting. Daniel has been vocal about his disapproval of Anthony's previous actions and his constant gaming.
Anthony getting beaten up by Kenny should motivate him to be a better person in addition to joining the dojo. Even though this is the opposite direction of our Cobra Kai Season 5 predictions for Tory and Sam, there's another common theme in the Karate Kid/Cobra Kai franchise.
That theme is the building of serious rivalries and a possible showdown at the next All Valley Tournament. Kenny is already a member of Cobra Kai, while Anthony should ask to be taught by his father.
Anthony also found the old scrolls from Mr. Miyagi, which is a pretty effective form of foreshadowing. You can expect to see Anthony use this fighting style, and there's a good chance it's against Kenny.
Predicting What Will Happen in Cobra Kai Season Five
Everyone's excited for Season 5 of Cobra Kai to come out, but there's much more to be excited about. It's going to be an epic season, but it could also set up an even more eventful and dramatic Season 6.
We also know that one of the creators of the series has big plans for its future, which adds fuel to the fire when coming up with season 5 Cobra Kai predictions.
All I can say is that we expect more Cobra Kai to come and that the Miyagiverse is far from finished. #CobraKai #Netflix https://t.co/QdXETsOd21

— Jon Hurwitz (@jonhurwitz) July 16, 2022
The best of our Cobra Kai Season Five predictions has to be the return of Mike Barnes. He is one of the main antagonists from the old trilogy, and they tend to bring back characters from the past pretty frequently.
It will be an even bigger twist if he becomes Miguel's father. Miguel's mother, Carmen Diaz, said that his father is not a friendly guy, which would match the persona of Mike's character.
That will wrap up our Cobra Kai Season Five predictions for now. There's still so much that could happen this season, so make sure you are ready for the premiere in early September. Our entertainment blog page is a great place to find other betting guides for unique props.
If you're interested in betting on Cobra Kai Season 5, be sure to check out the best sites to gamble for real money online.
AUGUST
Casino of the Month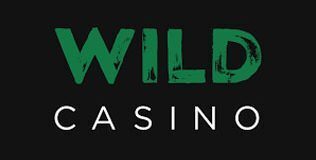 Welcome Bonus
250% up to $5,000
Read Review
Visit Site