Clyde Edwards-Helaire and the Best NFL Rookies for 2020 Fantasy Football Drafts

With the 2020 NFL Draft over, pro football fans are transitioning to two things: betting on props at the best NFL betting websites online or researching for their 2020 fantasy football drafts.
Color me a multi-tasker, as I am doing both.
I'm also here to assist you as needed throughout the NFL offseason. There are plenty of places to acquire 2020 fantasy football advice — not to mention 2020 fantasy football player rankings — but it's never a bad idea to use multiple sources.
That may especially be true when it comes to fantasy football rookie rankings.
Some people know fantasy, and others know the draft, but putting the two together to gauge the right rookies to target in fantasy football drafts isn't always an easy task.
I'll help with that, as I point out the best fantasy rookies to draft in 2020. To do that, let's break down the best options at the main positions going into the new season.
Fantasy Football Rookie Rankings for Quarterbacks
Joe Burrow – Cincinnati Bengals
Justin Herbert – Los Angeles Chargers
Tua Tagovailoa – Miami Dolphins
Jalen Hurts – Philadelphia Eagles
Jacob Eason – Indianapolis Colts
Burrow is the easy pick among rookie fantasy quarterbacks. Not only is he coming off a Heisman-winning campaign that saw him launch 60 touchdowns and win a national title, but he's also walking into a pretty talented offense.
Right away, Burrow should have plenty of weapons to work with, as A.J. Green should be back to join a supporting cast that consists of Tyler Boyd, Joe Mixon, John Ross, and fellow rookie Tee Higgins.
The top rookie passer for fantasy, Joe Burrow is also a pretty good bet to win the 2020 NFL Offensive Rookie of the Year (+250 odds at BetOnline).
You really shouldn't invest too much in rookie quarterbacks this year, but the drop-off behind Burrow is stark. Herbert is next in line, but it remains to be seen if he beats out Tyrod Taylor on a veteran Chargers squad.
Ryan Fitzpatrick is also currently the bridge in Miami. Combine that with Tua Tagovailoa's injury concerns, and he's another passer that could redshirt their first season.
Hurts has some mild appeal if he's granted FLEX position versatility as Philly's version of Taysom Hill, while Eason is a long shot to take significant snaps behind Philip Rivers in Indy.
Top Running Back Rookies for Fantasy Football
Clyde Edwards-Helaire – Kansas City Chiefs
Cam Akers – Los Angeles Rams
Jonathan Taylor – Indianapolis Colts
D'Andre Swift – Detroit Lions
A.J. Dillon – Green Bay Packers
Clyde Edwards-Helaire has vaulted up the 2020 fantasy football rankings, but he's still available in round eight of a lot of drafts. Too many, I'd say.
Damien Williams is in theory the top back for the Chiefs, but he's hurt a lot, and Edwards-Helaire is simply the more dynamic back. Kansas City traded up to get Patrick Mahomes' guy, so don't be shocked if he has a massive role immediately.
His pass-catching chops and shiftiness demand a role early on.
Running back is typically a great spot to nail value among rookies, so our search shouldn't stop with the new Chiefs running back.
I also like Akers, who was probably incorrectly downgraded due to running behind a bad o-line at Florida State. He's not the best rusher in this class, but he's very talented and will walk into a situation where the Rams don't have a bell cow after letting Todd Gurley go.
Nobody else is locked into a surefire role, but you absolutely can take fliers on Taylor (the draft's most complete back), Swift (perhaps the most dynamic rusher), and Dillon (possibly the poor man's Derrick Henry).
While not ranked above, guys like Ke'shawn Vaughn and Anthony McFarland are also entering interesting spots where they could potentially earn a big role early.
Best Wide Receiver Rookies for Fantasy Football
Jerry Jeudy – Denver Broncos
CeeDee Lamb – Dallas Cowboys
Henry Ruggs III – Las Vegas Raiders
Denzel Mims – New York Jets
Justin Jefferson – Minnesota Vikings
This was one of the deepest wide receiver draft classes known to man, so assessing the best rookie fantasy wide receivers won't be easy.
Paying attention to camp battles and preseason progress (assuming we get those things) will be crucial to picking the right guys.
That said, Jeudy's elite route-running chops had him ranking as my top receiver before the draft, and nothing has changed. He's in an amazing situation with the big-armed Drew Lock, and I think he could crush in year one.
Lamb and Ruggs III may do the same, but their roles appear to be less defined, and they may require manufactured touches a bit more than Jeudy might.
Mims is the guy to really monitor. He slid to day two, but he landed in an ideal spot with a Jets team that badly needed an impact receiver. His size and speed could prove useful for the aggressive Sam Darnold.
Jefferson was insanely productive at LSU, and he wraps up this position, even though it could keep going. Minnesota wants to run the ball a lot, but Jefferson has the size and playmaking ability to pick up where the departed Stefon Diggs left off.
Other guys that don't crack my top-5 fantasy wide receiver rookie rankings but deserve a nod are Jalen Reagor and Antonio Gandy-Golden. Both are viable late-round fliers.
Fantasy Football Rookie Rankings for Tight Ends
Cole Kmet – Chicago Bears
Devin Asiasi – New England Patriots
Harrison Bryant – Cleveland Browns
Adam Trautman – New Orleans Saints
Albert Okwuegbunam – Denver Broncos
Rookie tight ends aren't usually something we need to get excited about. That's especially true this year, as this year's tight end class was not very good.
Kmet was far and away the best option, and he actually landed in a pretty good situation in Chicago. With Trey Burton cut free, it's not crazy to think he starts early and produces well enough to be given a look late in fantasy drafts.
I don't think I'd invest a pick in any rookie fantasy tight ends, but be sure to keep an eye on whatever the Pats do.
Asiasi is probably the only other guy I'd consider, as New England continues to attempt to replace Rob Gronkowski. He's a big target with underrated athleticism and may end up snagging their starting gig.
In that same breath, keep an eye on new teammate Dalton Keene, who was picked in round three a few picks later.
Everyone else on this list is worth mentioning if you're looking for dynasty fantasy help, but I doubt any of them make a big impact in 2020.
Top Fantasy Football Rookies in 2020
There is merit to ranking the top fantasy football rookies for 2020 alone. You can ignore this incoming group for redraft leagues if you'd like, while it's a totally different ballgame if you operate in dynasty leagues.
Still, there are several interesting prospects that could help you win 2020 fantasy football leagues. Of the lot, the names that stand out the most as fantasy football rookies you need to target in drafts are Burrow, Edwards-Helaire, Jeudy, and Mims.
These guys should have clear paths to huge roles, have the talent to blow up, and have the surrounding help to feasibly be worth an investment.
The best part? It won't take much draft capital to land them in 2020.
It's likely these guys will all be in the running for NFL Offensive Rookie of the Year, too. For help betting on that wager and much more, head over to our NFL betting HQ.
You can also find tons more posts like this in our constantly updated NFL blog.
AUGUST
Casino of the Month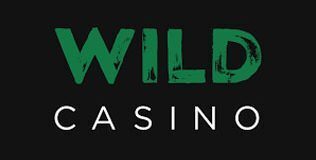 Welcome Bonus
250% up to $5,000
Read Review
Visit Site