Cleveland Browns Next Head Coach Odds – Top Contenders and Free Pick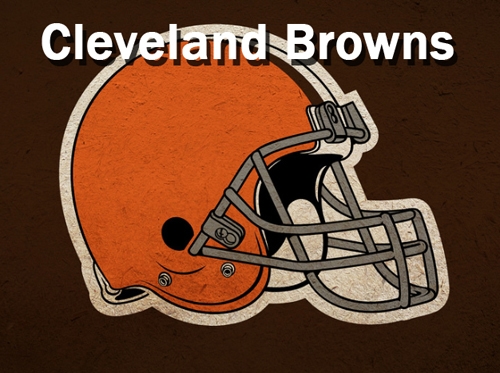 A few weeks ago, the Cleveland Browns finally did something they arguably should have done two years ago; they fired head coach Hue Jackson.
Jackson is a sound offensive mind, but the second his Browns went 1-15 back in 2016, he should have been gone. Cleveland stuck by him, but long before the Browns got even worse en route to a laughingly bad 0-16 run in 2017, Jackson should have been an in-season casualty.
Cleveland didn't can him during the 2017 season, but they shockingly brought him back for a third go-around. It was better than the first two tries, but Jackson still wasn't good enough and was finally led out to pasture.
It breathes fresh air into Cleveland as a whole, and going forward, it may give new franchise quarterback Baker Mayfield – and this entire franchise – the positive jolt they needed.
It's already paid off, as the Browns have won each of their last two games and are now 2-1 since Jackson was let go. In fact, if things break just right, Cleveland might have a slim chance at the last wild card spot for the AFC playoffs.
That's still a mild reach, but Cleveland's slow progression and tantalizing talent in place have caught the eye of potential head coaching candidates.
Elite offensive shot-caller Bruce Arians is one big name that has seemingly thrown his hat into the ring, and it's ratcheted up the chatter surrounding the Browns' head coaching search.
All odds that are referenced in this post were taken from BetOnline on 11/25/2018. They may have changed since the time of writing.
Cleveland Browns Head Coach Odds
It won't and shouldn't just stop at Arians, though. GM John Dorsey has been public about the team getting their next move right and that nobody will be ruled out ahead of getting the man or woman the franchise needs.
The odds for who will be the next head coach of the Browns have come and gone at your favorite NFL betting sites. Bovada did cite Arians specifically in a wager in early November, but a +450 price against him landing in Cleveland suggested he may stay retired.
One reason why Arians could be facing longer-than-expected odds is the notion that Cleveland may be on the prowl for a long-term option.
Arians retired after several years with the Arizona Cardinals, and in addition to sustained mediocrity in the desert, his drive, health, and interest in a large window could be major obstacles for any potential deal.
That should lead bettors elsewhere, and the most recent Browns head coaching odds gave us a list of interesting options, per the BetOnline sportsbook.
Like I said, these odds are a tad old, and I'm sure fresh odds will pop up for this wager in the not-too-distant future. Rumors will start to heat up, the Arians chatter will get ironed out, and a short list will eventually emerge.
You could (and should) even make an argument that some female candidates will ultimately be considered and assigned odds as well.
As much as a woman deserves (and some have earned) the right to coach in the NFL, I don't think that's happening with the Browns just yet, either.
There is a natural progression with these types of things, and while there are certainly a few candidates to vouch for, it'd be a little more realistic to have some teams promote female interns or assistants to high-level assistant jobs. The time for a female head coach is coming soon, however.
Still, I wouldn't mind some female candidates in a revised Browns head coaching odds list, and tossing some money at one as a flier bet wouldn't be the worst idea.
As for the realistic options per this list, I don't think it's going to include Belichick or McVay.
The logic is somewhat there, seeing as Belichick coached in Cleveland in the past, and McVay is from Ohio, so the tie there is clear.
However, Belichick seems locked into New England, and his only realistic pivot is retiring, while McVay has a really great thing going for him with the Rams.
Both of these guys are going to be contending for titles this year and for the next few years, so leaving for Cleveland would be a mistake.
It'd be a coup for the Browns, but it's simply not happening.
I also don't think Jim Harbaugh is done at Michigan. He got really close to competing for a College Football Playoff spot this year, and perhaps 2019 will be the year of the Wolverines.
Even if it's not, he's such a big name that a return to the NFL would make more sense with a contending roster like Green Bay or somewhere similar.
Bettors will want to look somewhere more in the middle, and my personal favorite candidates are Lincoln Riley, Zac Taylor, John DeFilippo, and Dave Toub.
Taylor has proven to be a sound offensive mind and has learned from the mastery of McVay, and Riley has been very impressive at Oklahoma.
DeFilippo was at one time in Cleveland and has displayed an array of offensive knowledge in Philadelphia and Minnesota, while Toub is in good company with the Chiefs right now.
Other Options
I think this list will ultimately get more condensed, but I'd keep an eye out for a site like MyBookie.ag, which tends to do an excellent job with NFL prop bets.
Not only does MyBookie offer competitive odds, but they also promote tantalizing wagers and a plethora of options even outside of sports. Just take a gander at their odds for who will play the next Green Lantern. The options are endless, and the actual odds are a ton of fun.
The point here is that there are a lot of ways the Browns could go, and I'd say the following should be in the mix to a certain degree.
Josh McDaniels (Patriots Offensive Coordinator)
Pete Carmichael Jr. (Saints Offensive Coordinator)
Joe Lombardi (Saints QBs Coach)
Bill Lazor (Bengals Offensive Coordinator)
Jennifer Welter (Former Cardinals Assistant)
Dowell Loggains (Dolphins Offensive Coordinator)
Randy Fichtner (Steelers Offensive Coordinator)
Eric Bieniemy (Chiefs Offensive Coordinator)
Mark Helfrich (Bears Offensive Coordinator)
Steve Sarkisian (Falcons Offensive Coordinator)
Jim Schwartz (Eagles Defensive Coordinator)
Gregg Williams (Browns Interim Coach)
Vic Fangio (Bears Defensive Coordinator)
John Harbaugh (Ravens Head Coach)
Mike McCarthy (Packers Head Coach)
This list could honestly be longer, but the message is clear: if Dorsey suggests the search will be exhaustive, you better believe it will be.
I do think Dorsey's ties to both Green Bay and Kansas City put both Bieniemy and McCarthy in play, assuming they're both available and/or want to leave their current positions in 2019.
Those two lead the way in this secondary list, while I'd also monitor Fangio, Sarkisian, Fichtner, and Carmichael. McDaniels is a wild card, but I tend to think he'd prefer to settle into a much more forgiving situation.
I won't write off Harbaugh here, either. Baltimore is inching closer to parting ways with the long-time Ravens coach, and if so, he'd quickly be in high demand.
My two biggest takeaways would be that none of these options presently have odds, and it remains to be seen if they want to take the job and if Cleveland even wants to interview them.
Who Will Coach the Browns in 2019?
I think it's very possible – if not likely – that the new coach of the Cleveland Browns doesn't even have odds yet. John Dorsey has a tough job ahead of him, but he's actually potentially entering an offseason loaded with top-shelf coaching talent.
A number of seasoned veteran coaches could be made available, while there is a slew of impressive minds in the college ranks or proving themselves as assistants in the NFL right now.
If you need a pick based off the most recent Browns head coach odds, of course, my favorite option would be Lincoln Riley.
The obvious connection is that Riley knows Baker Mayfield. Mayfield has already flashed awesome talent in his rookie year, but imagine how good this guy could be in the ideal system with a guy that knows his strengths so well.
The beauty here is that Riley wasn't a one-hit wonder that relied on Mayfield to obtain success with the Sooners. After Mayfield fled for the NFL, Riley's offense still translated to high-level success, with Oklahoma going 11-1 and positioning themselves for a spot in the CFP at the time of this writing.
There's also the added bonus that at 35, Riley would fit Mayfield and the Browns' current age window. They could be setting themselves up with quite the elite and cohesive regime, one that could work together to tear up the NFL for the next decade.
Add in a cool +225 price tag, and bettors appear to be getting some elite betting value.
There are just two problems. First, Riley may want to hang around at Oklahoma. He's built an amazing program in just two years on the job, and he might prefer to beef up his legacy before bolting for the pros.
Second, from a sheer NFL betting perspective, it's also quite possible these odds take a significant hit by the time the top pro football betting sites finally update this wager. I wouldn't be shocked to see Riley leapfrog McVay and come in with something close to +125 as the top favorite.
Summary
As with most NFL prop bets of this type, we can only work with what's been out there and what information we're given. It's tough to make a truly accurate assessment of the probabilities of the possible options, but we do have enough to form some solid opinions.
So far, Riley makes a ton of sense to me. If you can secure anything close to that +225 price for him being the next Cleveland Browns head coach, I'd jump on it.
Just be prepared to react and adapt on the fly, because it may be a while before anyone has a truly concrete idea as to what the Browns plan on doing at head coach in 2019.