Hide Bonus Offers
| | | | | |
| --- | --- | --- | --- | --- |
| #1 | Bovada Sports | 50% Up To $250 | Visit Site | Bovada Sports |
| #2 | BetUS | 125% Up To $2,500 | Visit Site | BetUS |
| #3 | MyBookie | 100% Up To $1,000 | Visit Site | MyBookie |
| #4 | Everygame | 100% Up To $500 | Visit Site | Everygame |
| #5 | BetOnline Sports | 60% Up To $1,000 | Visit Site | BetOnline Sports |
Did the Cleveland Browns Just Trade Their Way into the NFL Playoffs?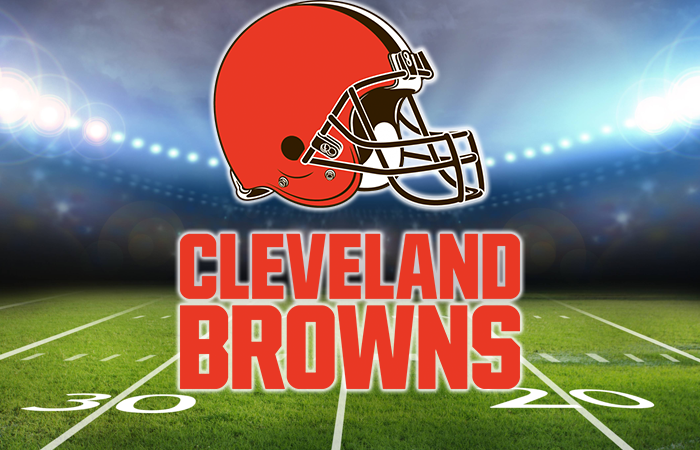 It's been a pretty brutal two-year stretch for the Cleveland Browns. Since Hue Jackson has taken over the helm, his team has gone a putrid 1-31, with the dreaded 0-16 season arriving in 2017.
Truly, it can't get much worse than this if you're the Browns.
Heading into the 2018 offseason, Cleveland literally had nowhere to go but up. Blessed with two draft picks inside the top-five picks in the 2018 NFL Draft, this was a roster destined to add some elite talent.
It's still anyone's guess who the Browns will draft #1 overall, but the idea is progress is going to be made.
Fortunately for Cleveland fans, new GM John Dorsey isn't in the business of waiting and hoping.
While this year's draft could very well still end up being the start of a successful rebuild, it's arguable the Browns have already built a winning tradition before the draft or even free agency officially got going.
All odds that are referenced in this article were taken from Bovada at 2:15 pm CT on 3/12/2018. These odds may have changed since the time of this writing.
4 Big Moves
Perhaps I'm just blowing hot air in the end, but on the surface, the Browns made some pretty huge moves recently.
The first big move landed them a steady possession receiver in Jarvis Landry, the second a stop-gap starting quarterback in Tyrod Taylor and the other two shed under-performing talent the new regime clearly wasn't very high on.
Here's a quick breakdown of each move and why they were brilliant decisions:

Jarvis Landry Trade
This was easily Cleveland's biggest move, as they sent a 4th and 7th-round pick to the Miami Dolphins for a stud slot receiver in Landry.
Landry has never been a big play guy, but he's a very reliable receiver and even morphed into a solid red-zone target last season.
Cleveland already has some nice talent in their passing game, but landing the 25-year old chain-mover gets them a rock-solid option for the intermediate passing game.
Landry wasn't on a perennial winner in Miami, but he sure knows a lot more about winning than any of the receivers in Cleveland do.

Tyrod Taylor Deal
The Browns did give up a mid-round pick to land Taylor, but they did so to finally establish some sort of comfort level at quarterback:
Browns strike again.

This time, Cleveland agrees to trade a mid-round draft pick to Buffalo for QB Tyrod Taylor, source tells ESPN.

Taylor now will throw to new Browns' WR Jarvis Landry.

And Buffalo back in QB market.

More on SportsCenter now.

— Adam Schefter (@AdamSchefter) March 9, 2018
This is a franchise that has been through it all with Johnny Manziel, Tim Couch, Brady Quinn, Deshone Kizer and so many other lost causes operating their offense.
Taylor isn't the savior (I don't think) of this offense, but he's a stable presence that brings upside as a down-field bomber and runner.
In three seasons as Buffalo's starter, he threw six picks or fewer each time, rushed for 400+ yard and 4+ touchdowns each time and put up 51 touchdowns through the air.
Cleveland didn't get an elite quarterback, but they got one that can start and do so serviceably.

See Ya, Deshone Kizer
Almost as big of a move as the others, the Browns quickly turned the page on a failed experiment, Deshone Kizer.
The Notre Dame star was an obvious disaster as the team's starting quarterback, putting up just 11 scores against a whopping 28 total turnovers. Through it all, Kizer led the Browns to zero wins and was single-handedly responsible for several of their defeats.
In fact, Cleveland's best chance to win all year arguably came late in the year at home against the Green Bay Packers. Kizer blew a late lead with erratic play and a terrible interception.
It's odd that the Packers of all teams saw something in him, but he does offer upside due to good size, a strong arm and high-level athleticism. He simply wasn't going to be a fit in Cleveland with the team making so many positive changes, however.

Shipping Out Danny Shelton
Shelton was sent off to the New England Patriots in a trade as well. There was arguably more upside to work with here, but the Browns clearly weren't getting what they desired out of the 24-year old.
It's a bit odd, seeing as Shelton is still young and actually played a big hand in their improved run defense. Unfortunately, he may not have been an ideal fit for their system and he also never provided much of a pass rush presence (1.5 sacks across 46 career games).
This isn't as impressive of a deal for Cleveland, but this was not a player they felt fit their scheme. Rather that try to force him to fit or cut him for nothing, they at least sent him packing for some type of compensation.
Building a Foundation
What's the point of all this noise? A foundation is being built.
Not only did the Browns have a terrible losing culture to this point, but they lacked great talent at some very key spots. That, and they had some sulking talent that just wasn't getting the job done and/or could easily be replaced.
Few Browns fans are going to complain too much about the loss of Shelton. He was regarded as an elite interior presence coming out of Washington, but you can't say that's what he was in the pros.
The same goes for Kizer, who could still have promise after just one season. However, he was not safe with the football (22 interceptions) in his rookie season and he didn't win a single game as a starter.
Originally seen as a raw project, Kizer, unfortunately, lived up to that billing in spades. Green Bay probably saw him as a cheap (potential) upgrade over 2019 free agent, Brett Hundley.
Maybe he is, but with the Browns getting Taylor and still probably looking to add a franchise passer in the 2018 NFL Draft, a quarterback head had to roll.
Overall, this gets an unnecessary distraction out of the building, while reminding the rest of the Browns that carelessness and a failure to meet expectations won't be accepted.
That boosts the talent level in Cleveland, but it also sends a message; winning is a thing in Ohio, starting now.
Nowhere But Up
There are two big takeaways from what's happened in Cleveland over the past week; this team can't possibly get any worse by record alone and they absolutely got better in terms of addressing key issues on their roster.
The Browns did not have a reliable possession receiver. Now they do. Josh Gordon and Corey Coleman were inconsistent deep threats and still are, but with Landry running the show on screens and intermediate routes, this passing game just got a lot more sophisticated.
Cleveland didn't have a competent presence under center, either. It's sad to think that Johnny Manziel and Brian Hoyer actually looked good compared to what Kizer brought to the table, but that's been the sobering reality for Browns fans.
Taylor is not a franchise star, but the Buffalo Bills also jerked him around relentlessly for years.
He has issues with short area accuracy, awareness and consistency, but he's also a proven dual threat, he can manage games and he also has a penchant for the deep ball.
Unlike Kizer and the spare quarterbacks before him, Taylor knows what it's like to at least be average. As recently as last season, he also knows both what it's like to make the playoffs and get a team stuck in years of mediocrity back to a winning tradition.
Taylor can't be where Cleveland ends their long-term quarterback search, but he supplies them with a huge upgrade under center and probably gets them 3-4 wins alone in 2018. Add in Landry, some solid free agency moves and a strong draft, and Cleveland suddenly could look like a very sneaky team next season.
Even if you're not a believer of what's going on, the Browns no longer look like a team that will threaten for an 0-16 run and no matter how gradual the progress is, they did get better with these moves.
Betting on the Browns
Everything that has happened so far makes the Browns look better for 2018 and it also has bettors making some tough calls.
The fun 0-16 prop bet that existed the past two years won't be so prevalent next season. If it's out there, I'd bet extremely hard on Cleveland not fulfilling it.
As for more traditional Browns betting options, you can in due time take a look at what top NFL betting sites like Bovada think about how they'll fare next year.
For now, the big bet involves Cleveland's Super Bowl 53 odds. Formerly tied with the New York Jets (+10000) for the worst odds in the NFL, Cleveland saw a spike recently (now +6600 at Bovada) due to their improved roster.
Obviously, the Browns are not going to turn into title threats after going 0-16 last year, but I do think they are suddenly a viable threat for anyone looking for upside in other avenues.
The bets aren't out there just yet, but if you want a shot at some interesting value, consider the Over for Cleveland's wins and also looking at their odds for making the playoffs and/or winning the AFC North.
Again, none of this means the Browns are a lock to do anything of merit in 2018. However, this team has nowhere to go but up and after these big moves, it stands to reason that more positive developments are on the way.
Cleveland won't go winning the Super Bowl anytime soon, but they do seem to be making smart decisions. Before you know it, they just might be knocking on the door to the playoffs again.