Champions League Final 2015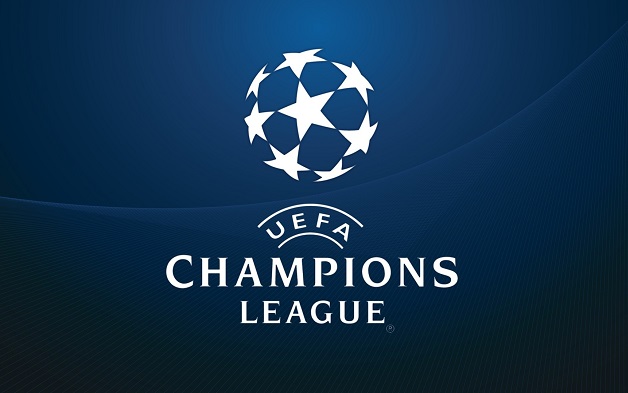 The end of the European soccer season is almost upon us, as it culminates this weekend with the UEFA Champions League final. On Saturday evening, at the Olympiastadion in Berlin, Barcelona and Juventus will go head to head for Europe's most prestigious club trophy. An entertaining match is a near certainty, but the outcome is far less obvious.
Barcelona will go into the match as favorites, with many expecting their impressive strike force to prove too much for their opponents. Juventus are not there to just make up the numbers though, and their fine victory over Real Madrid in the semi-finals proved that they are a match for anyone on their day. With a good mix of youth and experience on their side they will like their chances of upsetting the odds.
In this preview of Saturday's final I'm going to first take a quick look at the two club's seasons so far. I'll then offer my views on how I see the match playing out, and finish with my tips for the best bets to make.
2014/15 Season Summary: Barcelona
Barcelona began the 2014/15 season with a new manager in charge. Luis Enrique, who had previously been manager of the Barcelona B Team, was handed the job in May after Gerardo Martino stepped down from the position. A number of transfers followed, most notably the purchase of Luis Suarez from Liverpool.
Suarez was banned for the first few games of the season following his bite on George Chellini during the 2014 FIFA World Cup, but he soon made an impact when he did start playing. Together with Lionel Messi and Neymar, he was part of a lethal attacking force that scored for fun throughout the season. Here are the final goal tallies for the three players in the major competitions they played in.
La Liga
Champions League
Copa Del Ray
Barcelona had a very successful domestic season, winning both La Liga and the Copa Del Ray. This has left them on course to complete a historic treble should they go on to win the Champions League. Their route to the final was as follows:
Group Stage – Won 5, Lost 1, Finished 1st
Last 16 – Beat Manchester City (3-1 on aggregate)
Quarter Final – Beat Paris St Germain (5-1 on aggregate)
Semi Final – Beat Bayern Munich (5-3 on aggregate)
2014/15 Season Summary: Juventus
Juventus also had a new manager for the 2014/15 season, with Massimiliano Allegri taking the reins of the club following the resignation of Antonio Conte. The club is also on course for a treble, as they won both Serie A and the Coppa Italia. They finished the league with a huge points advantage over second place, some 17 points ahead of Roma. This was the fourth success league victory for the club.
While not as prolific in front of the goal as Barcelona, Juventus still scored an impressive 98 goals in all competitions. Their top scorer was Carlos Tevez, with a total of 29 goals. Particular highlights of the season were the continued impressive performances of youngster Paul Pogba and veteran Andrea Pirlo. It is also worth noting that the club has not lost a single game by more than one goal this season.
Juventus' route to the Champions League final was as follows.
Group Stage – Won 3, Drew 1, Lost 2, Finished 2nd
Last 16 – Beat Borussia Dortmund (5-1 on aggregate)
Quarter Final – Beat Monaco (1-0 on aggregate)
Semi Final – Beat Real Madrid (3-2 on aggregate)
Predictions for the Champions League Final
It's rarely easy to predict what's going to happen in any major final, and this year's Champions League final is a particularly tough one to call. Barcelona is comfortably the favorites to lift the trophy, but it would be foolhardy to think that they're going to have it easy. With both sides going for a treble, this is almost certain to be a very hard-fought match.
Barcelona has been incredibly impressive in attack this season, so it would not be unreasonable to think that they will look to go on the offensive straight from the kick-off. They don't press with the same intensity as they did under Guardiola, but they still like to play with a high tempo. I'd expect them to be moving the ball around quickly, trying to get it into their attackers at every opportunity and prevent Juventus from settling into the game.
Juventus, on the other hand, is likely to be relatively happy to concede possession and defend deep. While this can be dangerous against such an attacking force, Juventus are masters at this approach. They can also counter-attack very well, and this may be their best hope of breaking Barcelona down. I would anticipate their game plan to be to contain their opposition as best they can, while looking to release Tevez and Morata on the break when the opportunities arise.
The result of this game is likely to hinge on which team scores the first goal, and when. If Barcelona manages to get ahead early, Juventus will be forced to come out and play. This will likely leave them exposed, which Barcelona is more than capable of taking full advantage of. However, if Juventus can frustrate their opponents for long enough, it may be Barcelona that ends up exposed if they commit themselves forward too aggressively. One successful counter attack could see Juventus get ahead, and if that happens late enough in the game I wouldn't be at all surprised if their defense was able to successfully protect their lead.
Based on the matches I've seen these teams play this season, this final really could go either way. I'm confident in my predictions for the way these two teams will approach the match, but I'm far less confident in predicting the outcome. I do have a feeling that Juventus will do it though, as crazy as it seems to go against the free scoring Barcelona. I can't see them winning comfortably, but I think they may just be able to keep Barcelona out and score one themselves.
Betting Odds & Tips
The odds for the full time result on Saturday are as follows.
Juventus, 5/1
Draw, 3/1
Barcelona, 4/7
I think Juventus is definitely overvalued at 5/1, and that's where I'll be putting some of my money. There are some other good opportunities too, starting with the half time/full time market. The odds here are as follows:
Juventus – Juventus, 10/1
Draw – Juventus, 12/1
Barcelona – Juventus, 40/1
Juventus – Draw, 40/1
Draw – Draw, 5/1
Barcelona – Draw, 16/1
Juventus – Barcelona, 20/1
Draw – Barcelona, 3/1
Barcelona – Barcelona, 11/8
For this market I like the Draw – Juventus bet at 12/1. I think if Juventus is going to win it will be because they manage to defend resolutely for as long as possible and then pick up a goal towards the end of the game. This bet therefore makes a lot of sense to me at the odds available.
Those two bets will probably do for me, but here are some others that may be worth considering in my view.
Juventus or Draw Double Chance, 7/5
Under 2.5 Goals, 17/20
Juventus to Win 1-0, 35/1
Tezez to Score Anytime, 10/11
Please note that all these odds are courtesy of Bet365.
September
Casino of the Month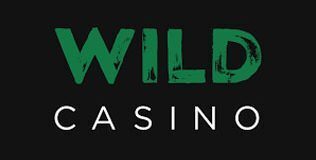 Welcome Bonus
250% up to $5,000