Celebrity Look-Alikes for Top 2020 NFL Draft Prospects

One of my favorite games to play with my wife is trying to figure out where we know a celebrity from. We propose the idea, and then the first to pick the most noteworthy show or film they'd be recognized for wins.
The same goes for the look-alike game.
You have the person in question, and then you're tasked with coming up with either a perfect celebrity comparison or at least a funny combination of well-known individuals that in a sense make up the look of the person in question.
My odd fascination with this has me thinking something similar with the 2020 NFL Draft's top prospects.
Just like people hilariously likened Patrick Mahomes to Kermit the Frog (due to his voice) or the kid version of Darlene Conner (Sara Gilbert), there are celebrity comparisons for this year's best NFL Draft prospects, too.
If you're looking for some more fun, you can always bet on the 2020 NFL Draft. For the look-a-like game, join me as I offer my opinion on who some of the top prospects look like.
For the best ones — whether for comedy or just trying to find a perfect match — read on.
Joe Burrow – Macaulay Culkin/Jim Breuer
This is the most obvious one. I am not the first person to make this connection, and Joe Burrow is one of the rare NFL Draft prospects that looks like more than one celebrity.
Macaulay Culkin is one of the leading contenders, but my personal favorite is comedian and SNL alum Jim Breuer.
Burrow has a similar look to former BYU star Jimmer Fredette, too, while other possible celebrity Joe Burrow look-a-likes include a young Tim Robbins and John Mayer.
Derrick Brown – Anthony Johnson
You can call me out for reaching all you want, but these guys do look somewhat alike.
The pairing is logical from a physical perspective, too, as Anthony Johnson is a savage in the Octagon, and Brown is one of the nastiest defensive linemen I've ever seen.
Brown might slide in this year's draft due to the crazy amount of hype around would-be sexier prospects. But much like Johnson, Brown is physical, athletic, and somehow incredibly underrated.
Jedrick Wills – Jorge Garcia (Hurley)
Wills is one of the best offensive lineman in the 2020 NFL Draft class, and he also is offering terrific value if you want to bet on the first offensive lineman drafted this year.
You can make some money if that's Wills, or you can just marvel at how much he looks at an iconic Lost character. I mean, it's not like they're exact replicas of each other, but the similarities are enough to see Wills make this list.
Jalen Hurts – Damon Wayans Jr.
I can't vouch for how funny Jalen Hurts is, but every time he smiles, he looks exactly like Damon Wayans Jr. That is obviously subjective, just like it's my opinion that Damon Wayans is probably the most overlooked component of New Girl.
In fact, Damon Wayans Jr. may be one of the most underrated comics in the Wayans family, as he seems to steal scenes no matter what media he's acting in.
The same could be said for Hurts, who stole the show with a blow-up season at Oklahoma and is going into the 2020 NFL Draft as an incredibly underrated dual-threat prospect.
Zack Baun – Ricardo Chavira (Carlos)
It's a small stretch because of the age difference, and they don't look exactly alike, but Baun usually sports the goatee and has dark features.
Ditto for Ricardo Chavira, who is best known for his work as Carlos on Desperate Housewives.
Justin Herbert – Lucas Till
I don't know what it is about Herbert, but he looks different in every single picture. Sometimes he's a Josh Harnett clone, and other times, he doesn't look like anyone famous.
He does have similarities to Lucas Till, however, and there are several pictures where they look a lot alike. And like the star of MacGyver, Herbert has a useful set of tools that he hopes to win with at the NFL level.
Summary
Okay, so this list of NFL prospects who look like celebrities isn't perfect, but it was fun to put together. It's also interesting to see when two famous people (for very different reasons) can look so similar.
The one that is the closest (and best) is easily Joe Burrow, which is only fitting since he's set up to go #1 overall to the Cincinnati Bengals.
Burrow going first overall is among the safest 2020 NFL Draft bets, but after that top pick, this year's draft — much like this post — is slated to be pretty crazy.
AUGUST
Casino of the Month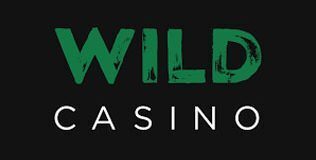 Welcome Bonus
250% up to $5,000
Read Review
Visit Site