Hide Bonus Offers
| | | | | |
| --- | --- | --- | --- | --- |
| #1 | Bovada Sports | 50% Up To $250 | Visit Site | Bovada Sports |
| #2 | BetUS | 125% Up To $2,500 | Visit Site | BetUS |
| #3 | MyBookie | 100% Up To $1,000 | Visit Site | MyBookie |
| #4 | Everygame | 100% Up To $500 | Visit Site | Everygame |
| #5 | BetOnline Sports | 60% Up To $1,000 | Visit Site | BetOnline Sports |
9 Celebrity Chefs Who Own Restaurants in Las Vegas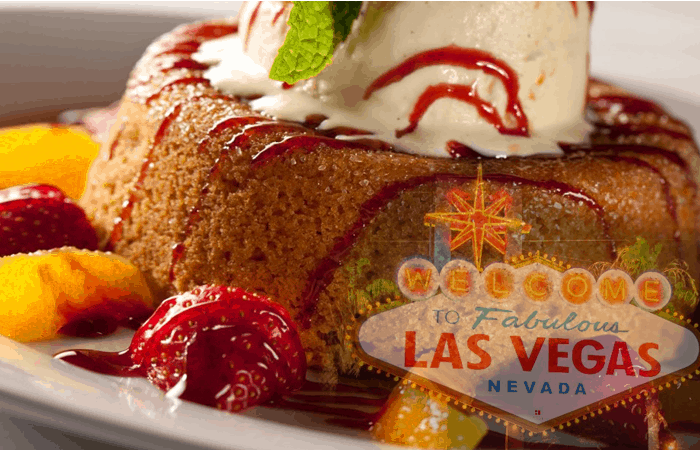 With the emergence of The Food Network and The Cooking Channel, the world has become obsessed with high end food and the chefs that can make beautiful looking plates with decadent tasting food.
These chefs have always been at the top of the culinary world, but with the evolution of television shows that show their craft to the masses their stars have rocketed into the stratosphere.
Most of these chefs have restaurants all over the world that people flock to on a regular basis. Many of the restaurants can be found in Las Vegas now, as well as in New York and California. These restaurants not only show off the specialties of these amazing chefs but also give us a little taste of what it's like to dine in one of the world's best restaurants.
On this list you're sure to find some of the chefs you love to watch on television such as Bobby Flay, Giada, Guy Fieri, and Gordon Ramsay, but these aren't the only celebs that have their hand in the Las Vegas culinary revolution. Let's see if we can't find you a restaurant that you're going to want to go to on your next trip to Las Vegas.
Gordon Ramsay
Gordon Ramsay has risen to fame with his explicative filled rants and constant screaming at contestants on Hell's Kitchen. Even though he can be a bear when he's in the kitchen, he is an extremely accomplished chef. He was in the culinary world in Europe for many years before coming to the United States.
In recent years, he opened up four incredible restaurants throughout Las Vegas. His restaurants can be found in resorts such as Planet Hollywood, Caesars Palace, and others. His food ranges from American favorites to traditional British food.
His restaurants include Gordon Ramsay Steak, Gordon Ramsay Burger, Gordon Ramsay Pub and Grill, and Gordon Ramsay Fish and Chips.
Gordon Ramsay Steak is a 274 seat restaurant that can be found inside the Paris resort and casino. At this restaurant you're going to find Gordon's signature high energy kitchen that takes you from the Las Vegas strip into a whole new world as you enter through the tunnel entryway.
Once you enter the restaurant you're going to feel as though you've been transported clear across the world to England. This restaurant represents Gordon's love for London with the decor and the menu. As you enter, your first glance of the restaurant is of the bar area where you can stop and grab one of the many specialty cocktails on the menu.
As you continue to your seat, you see that the restaurant is everything you'd expect from a chef of Ramsay's stature. You can enjoy your meal in the main dining room or, if you're having a party, you can reserve one of the private dining rooms that are available in this two story restaurant.
The cuisine you'll find on the menu is filled with amazingly delicious options. I recommend giving Gordon's signature beef wellington a try if you just can't decide. Don't forget to save room for dessert because the restaurant also has an amazing sticky toffee pudding. Even though this is Gordon's first steakhouse in the United States you would never know it at all.
Gordon's Pub and Grill is the second restaurant opened by Chef Ramsay. It is located at Caesars Palace resort and casino. This restaurant is a classic English style pub setting and has all the favorites and has 24 beers on tap, with an additional 63 in bottles to choose from. If the pub setting isn't your style, you can venture to the grill side, get a relaxed and friendly setting and the best pretzel breadsticks with bacon you can find anywhere to start your meal.
Regardless of which side of the restaurant you choose. you're going to find something irresistible on the menu to try. From classics like shepherd's pie and Scotch Eggs, to the more interesting takes on Mac 'n' Cheese, there is something for everyone to enjoy.
Gordon Ramsay Burger is a 5,600 square foot restaurant found in the Planet Hollywood resort and casino. The restaurant is open to the casino floors and features a keg display and open kitchen. When you visit this restaurant you can enjoy a sporting event on one of the 16 HD televisions while eating some American style cuisine with a twist.
One of the coolest features of this restaurant is the frozen tap wall that has more than 30 beers on tap to choose from. You can also enjoy some of your favorites like foot long hotdogs, French fries, and milkshakes. All of them come in your everyday American flavors or you can try some of Gordon's specials like the chocolate hazelnut pudding and coffee milkshake.
His fourth restaurant in Las Vegas can be found on the LINQ Promenade. This Fish and Chips themed restaurant takes Gordon back to his homeland and brings all the great flavors to us here in America.
This restaurant isn't a frilly place. Its themed right after a regular old pub found on the streets of England. You can choose to sit indoors, outdoors, or at the bar and order from a traditional pub style menu. You can get all the good stuff here and enjoy your meal without having to get all dolled up. This is the newest of the four restaurants he has bestowed upon Las Vegas and I can't wait to see what he can come up with next.
Guy Fieri
As the loud outspoken host of one of Food Network's most popular shows Diners, Drive-Inns, and Dives, Guy Fieri has become a well-known culinary expert. He has multiple shows on the network such as Guy's Big Bite, and Guy's Grocery Games. These shows showcase ordinary peoples skills in the kitchen.
Triple D has made many hometown restaurants instantly famous just for being on the show. The chefs that have appeared on the Grocery Games show have been able to use their winnings to make much needed improvements to their lives, improvements that were so far out of reach before Guy found them.
Guy's larger than life personality fits in perfectly with the Las Vegas atmosphere, so when he decided to open a new restaurant it only made sense he would choose Vegas.
He has followed in the footsteps of many other celebrity chefs and chosen Vegas as a home for multiple restaurants.
Guy Fieri's Vegas Kitchen and Bar is an astonishing 6,500 square foot restaurant with an outdoor patio that has an incredible view of the strip for you to enjoy while eating his amazing food. The restaurant is located in the LINQ hotel and casino and is open until 2 a.m. for late night cravings.
On the menu you'll find a vast variety of items to choose from. He wanted this restaurant to encompass the entire country so he made sure to use his experiences traveling the United States with his show Diners, Drive-Ins and Dives as the backbone for the restaurant.
You'll find everything on the menu from classic hamburgers, to seafood, to tacos – all of which are funky and delicious. Guy is an amazing chef and has a personality that goes for miles and this restaurant encompasses all that he is within its walls.
Guy also wanted to show the Vegas strip what great Mexican food is all about so he opened Guy Fieri's El Burro Borracho. The restaurant is located close to the Rio's VooDoo Beach pool. With a name that roughly translates to "the drunk donkey", you know you're in for an exciting experience.
On the menu, you'll find some amazing creations such as chicken mole enchiladas, achiote chicken burritos, along with some classics like burgers and carne asada. All of the flavors that guy is so popular for are on display in these dishes, but to give you a fair warning, if you can't handle the spice, this is probably not the restaurant for you. Wash it all down with one of the fun margaritas and you'll have eaten some of the best Mexican food Vegas has to offer.
Giada DeLaurentiis
Giada has risen to fame with her shows Giada at Home along with her appearances on the Today show and as a host on other Food Network shows. Giada was born in Italy and brings to her food a genuine Italian flare. When Giada decided it was time to take her love of cooking and give it to the masses, she choose to do this by opening a restaurant.
She chose Las Vegas as the home for her first ever venture into the restaurant world. Giada is located on the second floor in the The Cromwell hotel and casino. It has 260 seats available for visitors and includes a private dining room for larger parties.
The restaurant is cozy and has an amazing view of the strip and the Bellagio fountains right across the street. The one thing that really sets this restaurant apart are the windows which can be open to allow the breeze to float in and give the guest an al fresco dining experience.
The menu encompasses everything from breakfast to dinner, with an incredible selection of great Italian dishes. On Sunday's, Giada's offers a special brunch menu that includes lobster and has Italian chicken and waffles – some of the chef's signature dishes.
If you're hungry for authentic Italian food, this is the place to go. Giada did it up right with her first step into the restaurant world and we hope she continues on this journey.
Wolfgang Puck
Born in Austria, Wolfgang Puck became an American celebrity chef with his personality and brilliance in the kitchen. As the chef of Ma Maison, he brought California cuisine to the attention of the nation in the late 1970's, early 80's. From there, he opened his first restaurant Spago which is hailed as one of the best restaurants on the west coast. Since opening his first restaurant, Wolfgang has continued to expand his restaurant brand to encompass many different themed restaurants from steakhouses, to French and Asian themed eateries.
In 1992 he opened Spago in Las Vegas and has gone on to bestow Vegas with six additional restaurants. Each of these restaurants have what it takes to have Wolfgang Puck's name attached to the them and each one is jam packed with delicious menu items to choose from.
If you've never had the experience of eating at a Wolfgang Puck restaurant, you're going to want to try out one of these fine dining establishments.
At the MGM Grand, you can find the Wolfgang Puck Bar and Grill. At this restaurant, you can enjoy menu items such as fresh cooked potato chips, chicken wings with Chef Pucks lemon-chili glaze, and of course his famous wood oven baked pizza.
If you're looking for an Italian based restaurant, give Wolfgang's Cucina a try. Cucina is found in the retail area, The Shops at Crystal, and has an amazing view of the shopping plaza for you to enjoy while you're eating. The menu includes Italian favorites such as handmade pasta dishes, antipasti salads, minestrone soup, bruschetta, and shrimp scampi. The food is amazing, it is a little on the pricy side, but so worth it.
CUT is a restaurant based on Wolfgang Pucks idea that as long as you have the finest beef and you cook it simply, all you have to do is present it well and you'll have served a great dish. CUT is located at The Palazzo and is one of the hardest restaurants on the strip to get in to, so make sure to make your reservation early.
The menu includes amazing steaks along with some strange but delicious appetizers. You can get an incredibly cooked Filet Mignon and pair it with Bone Marrow Flan for an interesting dinner you can't get anywhere else.
Mandalay Bay resort and casino is the home of another of Wolfgang's amazing restaurants. Lupo is the chef's first ever Italian themed restaurant and had a center bar set up that circles the glass enclosed wine room so that you can see the vast array of wines available for your choosing.
With a menu full of amazing Italian food like Lasagna "Della Nonna" and Minestrone soup, you are sure to have an amazing dining experience. The tableside service and dessert stations only add to the upscale ambiance of the restaurant.
Nobu Matsuhisa
Since opening his first restaurant Matsuhisa in 1987, Nobu has become a celebrity chef based on his fusion cuisine. He is known for blending traditional Japanese dishes with Peruvian ingredients to make some incredibly flavorful dishes.
His first restaurant was a hot spot for celebrities in California, which gave him the boost he needed. He joined forces with Robert De Niro to open the first Nobu restaurant in Tribeca in 1993, which was received well by the public and since has grown to include restaurants all over the world.
Nobu landed in Las Vegas and is the first ever to offer
teppanyaki in the United States.
The restaurant has a whimsical theme and features a public dining area along with private rooms for larger parties. You can easily find the restaurant by its unique exterior that resembles a traditional Japanese ikebana basket made out of bowed bamboo columns.
Once you enter the restaurant you're going to have an incredible dining experience. You can choose from the vast menu or select your favorite sushi dish form the sushi bar. Make sure to give the chef's signature dish Black Cod Miso a try. It is beyond delicious.
Buddy Valastro
Known as the Cake Boss, Buddy Valastro is one of the most well-known cake makers in the business. He is an Italian American chef whose love for cooking was instilled in him from an early age. From the time that he was 11 years old, Buddy worked in the family business which he still owns today – Carlo's Bakery. When his father passed away in 1994, Buddy was 17 years old. But he knew he had to keep the business going and he became the new "Cake Boss".
Since the show that started his rise to fame became such a hit, Buddy has opened seven additional sites which are all doing well. When he decided to take a leap into the restaurant world, he chose Las Vegas as the home for his first venue.
Buddy V's can be found in the Venetian resort and casino and is a tribute to his family. The restaurant's menu is full of recipes that have been passed down for generations in the Valastro family. So you get to enjoy some authentic Italian American food when you visit this great restaurant.
Along with the family oriented main dishes on the menu you get an impressive dessert menu that includes favorites such as cannoli's and Buddy's famous lobster tail pastry. If you're looking for somewhere to eat on a Sunday afternoon, come in for the Buddy's Family brunch that is chalked full of delicious dishes and is served buffet style. Try everything and have seconds of the ones you love.
For his first restaurant Buddy has done an amazing job living up to his celebrity status and giving us some real authentic dishes to add to our list of favorites for when we come to town.
Bobby Flay
Bobby Flay started his culinary career in a pizza parlor after dropping out of high school at 17 years old. He went on to work at a restaurant his father was part owner of, which was the start of his real rise to fame. During his stint at Joe Allen in Manhattan, his talents caught the eye of the owner Joe Allen who offered to pay for Bobby to get formal training at the French Culinary Institute.
Bobby jumped at the chance and successfully completed his culinary education in 1984 as a member of the first graduating class. He has since gone on to become one of the most recognizable chefs in the world and is known for his hosting of many shows on Food Network and guest appearances on others.
He has many restaurants that have been opened during his time in the business and these restaurants can be found all over the world.
His Las Vegas restaurants include Mesa and Bobby's Burger Palace.
These restaurants are complete opposites, which is a great thing because everyone wants to say they've eaten at a Bobby Flay restaurant. But many regular American's don't really know what to think of all that high end cuisine.
Bobby's Burger Palace is a fast paced casual restaurant that is perfect for the American's out there that aren't into the fancy dishes and pretty presentations. Here you can find real deal American cuisine with a little extra Flay flavor thrown in. Try the Crunchburger and beer battered onion rings. They are amazing.
Mesa is the first restaurant that Bobby opened that was outside his comfort zone of New York City. Bringing his wildly popular restaurant to Las Vegas has proven to be a great idea. Found inside of Caesars Palace resort, Casino Mesa Grill offers up Bobby's signature southwest style. When you visit Mesa, you have to try the Tiger Shrimp, Lobster Tacos, or the Blue corn crusted Halibut. These amazing dishes will make your experience well worth the price. Don't forget the cocktail so you can enjoy some of the tequilas that are available.
Emeril Lagasse
Emeril is famous for his Cajun cuisine and his larger than life personality. With his ever present "Bam" while he is cooking, Emeril has become an award winning chef that has hosted and appeared on many cooking related shows over the years.
Anything with his name on it seems to do well so why not open a restaurant in Las Vegas? This has proven to be a great move on his part.
He didn't stop with just one either. He has a total of four restaurants you can choose from on the strip. Let's start with Emeril's New Orleans Fish House since this is the kind of cuisine we know and love him for.
Emeril's New Orleans Fish House is located at the MGM Grand and brings all the flavors from Louisiana to the strip. The restaurant has a central bar and café seating available along with a private Chef's table where you can enjoy private tasting menus nightly.
On the menu, you'll find all the spicy goodness that The Big Easy is known fo,r from the barbecued shrimp all the way down to the Creole spiced French fries. Also available on the menu are Emeril specialties like seafood and andouille sausage gumbo and slow braised alligator meatballs. Don't forget to check out the cocktail menu where you can find some of the best combination drinks to try.
Emeril also has a restaurant that is featured in the Venetian resort and casino called Delmonico Steakhouse. This restaurant is a simple place that is clearly all about the food. If you didn't know before you walked in that it was owned by Emeril, you won't see anything that gives it away inside. There isn't any flashy Emeril sign or anything that says this is an Emeril restaurant other than the amazing food.
On the menu at Delmonico, you will see the only thing that gives you a clue that Emeril is the proprietor of the joint, the New Orleans creole theme of the dishes. These dishes aren't what you find at regular steakhouses, but once you taste these creations you won't ever want to go back to the boring old steakhouses you know.
Try the Creole boiled Gulf shrimp cocktail for a starter then add a nice ribeye for your main course. You can also venture further into the rabbit hole. Try some of the less original choices such as barbecued salmon, andouille potato hash, creamed spinach and smashed potatoes. One thing is for sure, when you sit down, you're guaranteed to walk away from this amazing restaurant full.
Another restaurant that has been given to the Las Vegas strip by Emeril is Table 10. It can be found at the Palazzo and is a casual upscale dining establishment. This restaurant is a perfect combination of comfort blended with Emeril's well-known New Orleans hospitality. Here you can relax and enjoy some amazing dishes.
Some of the dishes on the menu include Baked Lobster Mac and Cheese, Crème Brulee, and Leg of Lamb in a black truffle reduction. These amazing dishes share the menu with Emeril classics like Pasta Jambalaya and his signature Key Lime Pie.
Emeril has really outdone himself with these restaurants and we are sure that you won't be disappointed no matter which one you choose to visit.
Michael Mina
Michael was born in Egypt, but was raised in Washington. He has always loved the kitchen and being creative with his food. He attended the Culinary Institute of America and while in school worked in the upscale Aureole restaurant in New York City.
His star began to rise when he started working at the Bel Air Hotel where he was asked to help develop and create a menu for a seafood restaurant with George Morrone. The restaurant opened in 1991 to amazing reviews and Aqua was to be his home for many years.
Since the first opening of Aqua, Michael has opened restaurants all over the United States in collaboration with Andre Agassi and the Mina Group. In Las Vegas, he has a total of four restaurants.
Bardot Brasserie is his version of a Parisian cafe. At this eatery, you'll find a traditional café set-up with a comfortable yet classy dining area and beautiful food displays. You're going to get a wonderful overall experience.
The menu includes much brasserie fare that you can't find in many other settings. Choose between brunch and dinner to get a different experience. On the brunch menu, you'll find dishes such as French Toast along with Chicken French Dip and Escargots Bardot. If you find yourself there for dinner you can get some favorites like Maine Lobster Bisque or Parisian Gnocchi.
If French cuisine isn't your style, you can try one of Michael's other restaurants that are available in Las Vegas.
The Bellagio hotel and casino is home to Michael Mina. The restaurant is a combination of American, French, and Japanese influences, combined to make some of the most alluring dishes. You can choose from favorites like Phyllo crusted Sole, and decadent grilled steaks. Or you can try some different options like the Maine Lobster Pot Pie or one of the caviars that are available. Still, if you are still unsure that this is right for you, let's check out the remaining two and see if Michael has a restaurant that fits your tastes.
Pub 1842 is the place to go to enjoy a drink and have some great comfort food. This amazing pub has more than 50 ales, pilsners, stouts and lagers. But, it also has cocktails available if beer isn't your drink of choice. On the menu, you'll find great foods like pretzels and cheese, handmade burgers, BBQ, and mac and cheese. Each of these creations has a twist to it that only a highly skilled chef like Michael could pull off.
Besides the amazing food, this restaurant is also located in one of the best hotels on the strip. The MGM Grand is home to many restaurants but with the laid back setting and wonderful comfort food available, I know where I am going on my next trip to Vegas.
His fourth restaurant in Vegas is STRIPSTEAK. This restaurant has an interesting feel with clean steel and shiny mirrored walls and open brick. This restaurant is upscale and gives off a clean, yet hip feel, when you walk in.
Found in the Mandalay Bay resort and casino, STRIPSTEAK redefines what you think an American steakhouse should be. Here you get all natural beef that has been raised hormone free and is cooked on a grill with real mesquite wood to add a signature taste to the meat.
Along with the best steaks and tenderloins on the strip, you'll find truffled mac and cheese, lobster tail, and grilled shrimp. Don't forget to give the caviar and shell fish a try as an appetizer. Some of the entrees that you won't find at another steakhouse include Duck Breast and Australian tomahawk. With all these options, you might have to make a couple trips to this amazing steak house to try everything.
Conclusion
For foodies from all over the world, Las Vegas is becoming the place to go for a chance to get some of the top cuisine. The chefs on this list are all well known for their many appearances on the Food Network and Cooking Channels and their reputations are upheld very well with their amazing restaurants in Las Vegas.
The best part about these eateries and the chefs that own them, is that you can get just about anything you could want from these restaurants. From the all American Burger, to the high end authentic cultural foods you never thought you would get to try. They're all available right there on the strip.
So when you start planning your next trip, make sure to add at least one of these four star restaurants to your itinerary, because even though they might be a little on the expensive side, you're in Las Vegas so you've got to splurge for at least one incredible meal.