Top Celebrities Who Own Soccer Teams – Will Ferrell, Ryan Reynolds, and More

Over the past few years, the number of celebrities investing in soccer clubs has skyrocketed. "The beautiful game" is a global brand, and it seems as though everyone wants a piece of the pie.
In 2021, Ryan Reynolds and Rob McElhenney became the latest in a long line of celebrity soccer club owners when they purchased Wrexham AFC. The Hollywood A-listers joined other big-name stars like Will Ferrell, Diplo, and Christiana Aguilera.
Many famous sportspeople have invested in soccer teams over the years. David Beckham owns MLS club Inter Miami, while LeBron James has a stake in EPL giant Liverpool. However, in this post, I will be focusing solely on the top celebrities who own soccer clubs.
My celebrity soccer team owners list includes actors, music artists, models, and chefs. Keep reading to learn about the most famous owners in world soccer.
Will Ferrell – Los Angeles FC
Best known for his roles in movies such as Anchorman, Elf, and Step Brothers, Will Ferrell is one of the biggest names in Hollywood. But did you know that he also owns a stake in Major League Soccer club Los Angeles FC?
Ferrell became a part-owner of LAFC in 2016, two years before the club entered MLS. Lucky for him, he didn't have to wait too long for success.
Led by Carlos Vela – one of the best-ever MLS Golden Boot winners – LAFC won the Supporters' Shield in 2019. Thankfully, Vela and co. are a little better than Ferrell's team in Kicking & Screaming!
Unlike some celebrity soccer club owners, Ferrell can often be found enthusiastically cheering on his team at home games. The 54-year-old clearly enjoys supporting the club he owns, and the LAFC fans appreciate his endeavors.
Thanks to the backing of big-name stars like Ferrell, LAFC was able to build one of the best stadiums in Major League Soccer. Follow the link below to find out where Banc of California Stadium ranks among the top ten MLS stadiums.
Ryan Reynolds and Rob McElhenney – Wrexham AFC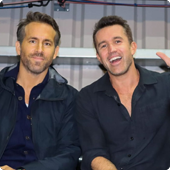 When Ryan Reynolds and Rob McElhenney registered their interest in Wrexham AFC in 2020, fans of the small Welsh club must have thought they were dreaming. However, the Hollywood heavyweights were not acting.
Despite being situated in Wales, Wrexham plays in the fifth tier of the English league system. Celebrity soccer team owners are not uncommon in the UK, but they are usually found in the English Premier League.
So, why the hell do two A-listers own a small Welsh club in the fifth tier of English soccer? Well, nobody is quite sure.
Boasting a reported combined net worth of $200 million, Reynolds and McElhenney are not exactly strapped for cash. On that account, it seems strange that they didn't choose a slightly bigger club than Wrexham.
Welcome to Wrexham – a fly-on-the-wall docu-series – will be released in 2022. I guess we'll find out more in due course.
Mindy Kaling – Swansea City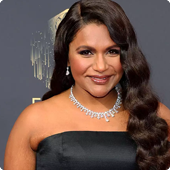 Believe it or not, Reynolds and McElhenney are not the only celebrity soccer club owners in Wales. Around 100 miles south of Wrexham, Swansea City also has a famous owner.
American actress and comedian Mindy Kaling was one of 25 investors who purchased a 68% stake in Swansea back in 2016. Granted, she only owns a 1% stake. But she is still among the top celebrities who own soccer clubs.
Kaling's breakthrough acting role came in The 40-Year-Old Virgin, although she is best known for playing Kelly Kapoor in The Office. She also created, produced, and starred in the popular television series The Mindy Project.
Swansea has various other high-profile part-owners, including Steve Kaplan, Jason Levein, and Ladon Donovan – one of the greatest USMNT players of all time. However, Kaling is arguably the most famous celebrity.
Diplo – Phoenix Rising
So far, all the names on my list of celebrity soccer club owners have been actors. But now it's time to talk about one of the biggest DJs on the planet – Diplo.
In 2016, the Grammy Award-winning DJ purchased a stake in the USL Championship club, Phoenix Rising. He led an investment group of other music artists and executives, alongside Pete Wentz, Brandon McCarthy, and Didier Drogba.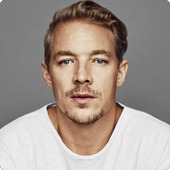 "I see soccer the same way I see music, as a connective tissue linking the world's cultures."
The Major Lazer and Jack Ü star has collaborated with countless iconic vocalists over the years, including Beyoncé, Justin Bieber, Snoop Dogg, Madonna, Shakira, and Britney Spears. He even produced the official song for the 2018 FIFA World Cup.
In addition to being a part-owner of Phoenix Rising, Diplo is a fan of EPL side Arsenal. The Gunners are owned by Stan Kroenke, who also owns the Los Angeles Rams, Denver Nuggets, Colorado Avalanche, and Colorado Rapids.
Delia Smith – Norwich City
Few would argue that Norwich City is not one of the worst teams in Premier League history. I mean, the Canaries were relegated from the EPL with just 21 points in 2019-20 before finishing rock bottom with 22 points in 2021-22.
But when it comes to discussing top celebrities who own soccer clubs, Norwich invariably gets mentioned.
Television chef Delia Smith and her husband Michael Wynn-Jones became the majority shareholders of Norwich all the way back in 1996. Since then, they have overseen four promotions to the EPL. But they have also endured six relegations.
Unfortunately for Delia, she will always be remembered for her embarrassing half-time rallying cry in 2005. She infamously entered the Carrow Road pitch in an attempt to galvanize the crowd, much to the hilarity of the fans.
"Let's be 'avin you!"
Eva Longoria and Kate Upton – Club Necaxa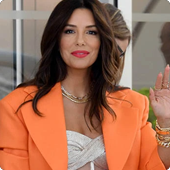 It's fair to say that Club Necaxa has one of the most random groups of celebrity soccer team owners anywhere in the world.
World Cup winner Mesut Ozil and former basketball player Shawn Marion are among the well-known sportspeople who have invested in the Mexican Liga MX side. Meanwhile, Eva Longoria and Kate Upton also have stakes in the club.
Longoria is best known for her role in Desperate Housewives, while Upton is a hugely successful model. Naturally, that puts them among the top celebrities who own soccer teams.
Necaxa won the CONCACAF Champions League in 1999 before clinching four Apertura/Clausura titles in eight years between 2009 and 2016. They will surely be hopeful of even more success with the backing of Longoria, Upton, and other high-profile owners.
Matthew McConaughey – Austin FC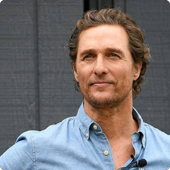 Austin FC may have only entered Major League Soccer in 2021, but they are already making waves on and off the field. Not only do they have a host of talented players, but they also have several famous owners.
The club is owned by Two Oak Ventures, which CEO Anthony Precourt leads. But Precourt is not among the top celebrity soccer franchise owners. That title belongs to one of his investing partners, Matthew McConaughey.
The Oscar-winning actor has starred in plenty of iconic movies, from Dallas Buyers Club to The Wolf of Wall Street. Now, he is one of the most famous celebrity soccer club owners on the planet.
If you didn't have Matthew McConaughey playing a drum on the pitch, did your home opener even happen?

It's clear @AustinFC like to do things their own waypic.twitter.com/V3lkZYfCQR

— COPA90 (@Copa90) June 20, 2021
But McConaughey is much more than just an owner. The 52-year-old attends pretty much every Austin FC home game and often interacts with the fans by playing his drum or leading crowd chants.
McConaughey was born around 150 miles west of Austin in Uvalde, so he has a big connection to the new MLS franchise. In fact, the Texan is arguably one of the most passionate celebrity soccer team owners you will see.
Ciara and Macklemore – Seattle Sounders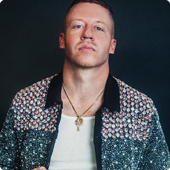 When ranking every Major League Soccer expansion team, I put the Seattle Sounders right at the very top of the pile. The club has remained a consistent force ever since it joined MLS in 2009, and it has the silverware to prove it.
The Sounders won both the Supporters' Shield and US Open Cup in 2014 before claiming the MLS Cup in 2016 and 2019. They were also MLS Cup runners-up in 2017 and 2020, emphasizing their dominance.
In the same year that they claimed their second MLS Cup triumph, the Sounders were taken over by Seattle Futbol Club LLC – a group of 11 families with ties to the city. It just so happens that Ciara and Macklemore are among the high-profile investors.
Grammy Award-winner Ciara is married to Russell Wilson, who played for the Seattle Seahawks between 2012 and 2021. As for Macklemore, the rapper was born and raised in the "Emerald City."
Natalie Portman and Christiana Aguilera – Angel City FC
Angel City FC is the newest team in the National Women's Soccer League. Although the Los Angeles outfit only began to play in 2022, it has already received backing from a host of big-name investors.
The club boasts a majority female ownership group led by actress Natalie Portman. However, the Annihilation and Jackie star is not the only celebrity owner on the books.
Christian Aguilera recently became the latest in a long line of celebrity soccer team owners when she acquired a stake in Angel City FC. The singer, 41, teamed up with other high-profile names like Becky G, Rachel Zoe, and James Corden.
There are many former and current sportsmen and women on board, too. Tennis sensation Serena Williams is also a part-owner, along with USWNT legends such as Abby Wambach, Mia Hamm, and Joe Fawcett.
Of course, Angel City FC still has a long way to go before it can rival NWSL giants like the Portland Thorns and North Carolina Courage. But the club is certainly in good hands.
More Celebrity Soccer Club Owners
As the sport continues to grow around the world, we are bound to see more and more celebrity soccer team owners in the coming years. Celebrities are always looking for ways to invest their money, and soccer is a great place to start.
Before I sign off, here are some more top celebrities who own soccer clubs.
Pete Wentz – Phoenix Rising
Drew Carey – Seattle Sounders
Louis Tomlinson – Doncaster Rovers
Jade Thirwall – South Shields FC
Reese Witherspoon – Nashville SC
Shahid Khan – Fulham FC
That concludes my look at celebrity soccer club owners in 2022. If you enjoyed this post, why not check out the celebrities who have impressed at the poker table?