Catcher Rankings for 2021 Fantasy Baseball

Great fantasy shortstops grow on trees. Same thing with outfielders. Unfortunately, things start looking fairly grim once you get around to evaluating the best catchers in fantasy baseball.
One man has separated himself from the rest of the pack, and there are three or four others that'll help you sleep easy at night. However, many teams live by a two-man platoon at the backstop, hindering either catcher from racking up big numbers.
I'll open my 2021 fantasy baseball catcher rankings with an examination of the top 10.
The 10 Best Fantasy Catchers in 2021
J.T. Realmuto is currently the only catcher with an ADP under 100. Those of you hellbent on acquiring Realmuto's services, be prepared to spend your third-round pick to select him. He may end up slipping to the fourth, and he'll certainly be gone by the time the fifth round is complete.
1 – J.T. Realmuto, Phillies
As good as Realmuto was with the Marlins, he's been even better the past two seasons with the Phillies. 25 homers and 83 RBI in 2019 propelled J.T. to his second-straight Silver Slugger award, and he was even more potent across 47 games in 2020 (11 HR, 32 RBI).
Expect Realmuto to come off the board around 50 picks before any other catcher is picked. Whether or not that large of a discrepancy is warranted, that's a different debate.
2 – Yasmani Grandal, White Sox
If reaching for J.T. Realmuto isn't your cup of tea, sit back and hope that Yasmani Grandal falls right into your lap. Thanks to some reps at DH and first base, Grandal is poised for more at-bats than just about any other catcher in the league.
22 or more homers in four straight seasons and he was well on his way toward eclipsing that number in the shortened 2020 campaign. Yasmani is likely to bat third or fourth in what's likely to be one of the best batting orders in baseball.
3 – Will Smith, Dodgers
Any concerns about a potential 50/50 split between Will Smith and Austin Barnes in the upcoming year were put to bed in October. Smith appeared in all 18 of the Dodgers playoff games and had more postseason at-bats than everyone on LA's roster not named Mookie Betts.
Will's regular-season slash line of .289/.401/.579 was aided by an impressive 20/22 BB/K ratio. Likely to be sandwiched between Cody and Bellinger and Max Muncy on Dave Robert's lineup card, Smith is poised for massive fantasy production.
4 – Salvador Perez, Royals
Tommy John surgery cost Salvador Perez the entire 2019 season. Fortunately for the Royals, a 37-game sample size in 2020 demonstrated that there would be no lingering effects. In fact, Perez was utterly fantastic last year in 150 at-bats. (.333, 11 HR, 32 RBI).
In terms of reliability behind the plate, Perez was an All-Star in six straight seasons (2013-2018), winning the Gold Glove on five of those occasions. He averaged 21 HRs and 74 RBIs during that six-year stretch.
5 – Travis d'Arnaud
After spending 2019 with three different clubs, Travis d'Arnaud finally found a home in the A-T-L. The Braves catcher sported a spiffy .321 clip at the plate in 2020, driving in 34 runs in 44 games. Since being traded to the Rays in May of 2019, Travis has played in 136 games.
He's absolutely raked during that time frame, to the tune of collecting 25 homers and 101 RBI.
6 – Wilson Contreras, Cubs
Wilson benefits from being a mainstay in the Cubbies lineup. His 57 appearances in 2020 were eight more than any other catcher in baseball, and it helps that he hits cleanup in Chicago's lineup. If Wilson can match the 24 homers and .272 batting average he compiled in 2019, he'll be a virtual lock to finish as one of the six best fantasy catchers.
7 – Austin Nola, Padres
After divvying his time between Seattle and San Diego in 2020, Austin Nola ended the season as the fifth-highest scoring catcher in fantasy baseball. Adding in his 79 games from his rookie year in 2019, Nola's up to 399 career at-bats at the big league level.
The LSU product has racked up some fairly admirable numbers thus far.
Austin Nola Stats – MLB Career
Games
Batting Avg.
Home Runs
RBI
Doubles
Runs
127
.271
17
59
21
61
I'd question any catcher rankings that don't have Austin firmly planted inside the top 10.
8 – Christian Vazquez, Red Sox
Christian Vazquez, the 8th-best fantasy catcher in fantasy baseball last year, was especially strong in roto leagues thanks to a more than respectable .283 batting average. Going back to 2019, J.T. Realmuto and Yasmani Grandal were the only catchers who scored more fantasy points than the Red Sox backstop.
Vazquez's got lots of opportunities to smash in Beantown, and his safe floor makes him a solid option as a starting catcher in all fantasy formats.
9 – Sean Murphy, Athletics
After hitting .308 with the A's AAA affiliate in 2019, Oakland had seen enough to deem Sean Murphy as their starting catcher. The 6'3" 228-pound backstop was barely getting his feet wet in 2020, and yet he ended the year as one of the 11-best fantasy baseball catchers.
It's hard to imagine Murphy doesn't continue on an upward trajectory toward becoming one of the most consistent producers at the thinnest position in fantasy.
10 – Wilson Ramos, Tigers
Highlighted as one of the sneaky MLB signings in 2021, Wilson Ramos is in a good spot to bounce back after a shaky 2020. Ramos was a top-4 fantasy catcher in 2019 and a top-6 fantasy catcher in 2018.
It's not getting any easier at age 33, and the supporting cast in Detroit doesn't do him any favors. In the end, though, around 15 homers and 60 RBI seem like reasonable expectations.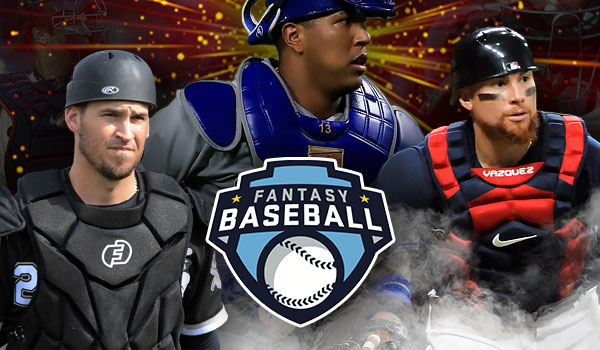 Catcher Rankings Continued (11-30)
11. James McCann, Mets
12. Max Stassi, Angels
13. Mitch Garver, Twins
14. Gary Sanchez, Yankees
15. Daulton Varsho, Diamondbacks
16. Yadier Molina, Cardinals
17. Carson Kelly, Diamondbacks
18. Buster Posey, Giants
19. Tom Murphy, Mariners
20. Omar Narvaez, Brewers
21. Danny Jansen, Blue Jays
22. Tucker Barnhart
23. Pedro Severino, Orioles
24. Sam Huff, Rangers
25. Yan Gomes, Nationals
26. Jorge Alfaro, Marlins
27. Jason Castro, Astros
28. Roberto Perez, Indians
29. Elias Diaz, Rockies
30. Mike Zunino, Rays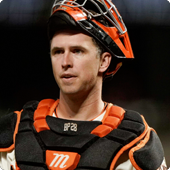 You're going to want to do everything in your power to make sure you draft one of the top-10 guys from the fantasy catcher rankings. The names above are better served as your "Plan B," although that's not to say that a few of these guys can't/won't pan out.
Let's start with James McCann, fresh off inking a four-year/$40.6 million deal with the Mets. The All-Star in 2019 registered 18 homers and 60 RBI for the Chicago White Sox, but the arrival of Yasmani Grandal made McCann somewhat expendable.
After batting .289 in 2020 with seven homers in 31 games, there was simply no way the South Siders could afford James as a #2. Now strapped in behind the plate in the Big Apple, McCann is ready to flourish.
I've got Buster Posey penciled in as the 18th-best catcher for now, and that's probably being a bit too generous. Posey opted-out of 2020, but his rapid decline in 2019 was glaring. Buster hit .257 and has only accounted for 12 homers since the start of 2018.
Perhaps Posey's ridiculously-bloated $22.17 million salary in 2021 is the only reason we're not talking more about Joey Bart in San Francisco.
Let's round things out with one of my favorite fantasy catcher sleepers, Sam Huff.
The 23-year-old unfinished prospect is 6'5" and 240 pounds, and he pounded out 28 homers in the minors in 2019. Following his inspiring 10-game stint in the majors in 2020, Texas would have to be crazy not to view Huff as their everyday catcher.
Sam Huff Showed Off in 2020 with the Rangers
At-Bats
Hits
Batting Avg.
Doubles
Home Runs
Runs
31
11
.355
3
3
5
If there's any downside to drafting Huff, it's that Jose Trevino and Jonah Heim are also in the picture.
Fantasy Baseball Rankings By Position
When you're drafting your fantasy baseball team in 2021, keep track of the catchers who come off the board. I like to jot down the top fantasy catchers on a piece of paper, and I simply cross off names as they get plucked.
This gives me an idea of when I need to pull the trigger on a guy like Austin Nola or Christian Vazquez. It also enables me to see which teams drafting around me have already selected their catcher. This comes especially in handy when picking in one of the top or bottom slots in a snake-style draft.
This approach not only works to organize your thoughts at catcher; you can do this for all of the positions in fantasy baseball. Use our expert's rankings to help you get situated.
September
Casino of the Month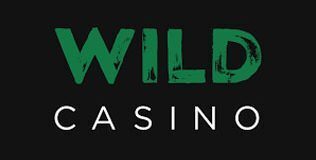 Welcome Bonus
250% up to $5,000