Casting Joe Exotic for 6 Iconic Hollywood Franchises

Things are getting a bit crazy these days. Some dude who lived with tigers is taking over our lives. Netflix and a global quarantine will do that to you, it seems.
In all seriousness, Tiger King has been trending for what feels like forever. It's gotten to the point where Netflix released a special follow-up episode, and now there is budding speculation as to who should play Joe Exotic in a Tiger King movie.
Do we need or even want this movie? I can't be sure, but I can tell you that if you haven't seen the Netflix docuseries, it's certainly a trip that is worth your time.
I mean, what else is there to do these days, anyway?
Piggybacking on that thought, we can take it one step further and bet on what happens next with this guy. You can literally bet on Donald Trump pardoning Joe Exotic (who, spoilers, is in jail), or we can just dream up hypotheticals, should he get released.
It's not exactly beyond Trump to do something that wacky, is it?
Should it happen, let's think of some movies (real or otherwise) that Joe Exotic's oddball personality could be a perfect fit for.
Joe Dirt 3 – Joe Dirt vs. Joe Exotic
The guys from Tiger King apparently love David Spade, who for some reason made a sequel to the legendary Joe Dirt.
Neither films did well in the eyes of critics, but the first one was a bit of a cult classic, earning a reputable 63% score on Rotten Tomatoes. The sequel, which I didn't even know existed (thankfully), couldn't even top 25% from the audience rating.
But hey, let's go back to the well and see if injecting a little tiger blood into the veins will do the trick.
In this (I'd hope) series-sealing film, Joe Dirt meets his last great challenge when Joe Exotic is released from prison and opens his tiger zoo back up. Insanity ensues.
Life of Pi: Joe Exotic Rocks the Boat
Nobody said this list was totally serious. This isn't the most feasible movie featuring Joe Exotic, but it sure would be funny.
In Life of Pi, you get an emotional journey about a kid trying to deal with all of the horrors around him.
There are a lot of underlying themes, and you interpret it how you want, but in this version, Joe Exotic helps the kid out by keeping that tiger at bay.
Mowgli: The Rise of Joe Exotic
The amazing story of a boy being raised by his jungle counterparts is both riveting and emotional. It has plenty of danger embedded in it as it stands, but dropping Joe Exotic in as the antagonist could take things up a notch.
This could work with Exotic being a famous tiger hunter, as he hits the jungle trying to secure more tigers for his budding zoo. That, or it could just embrace itself and be a comedy where Exotic has to go to war with a young boy who knows tigers even better than he does.
Whether it's a comedy or drama, this Joe Exotic movie would be sure to entertain.
The Big Lebowski 2
This one has nothing to do with tigers, but I personally wouldn't mind it if we ever did get a sequel to The Big Lebowski.
There is a spin-off for The Jesus, and that guy was as weird of a character as you'll get, while any sequel of the Jeff Bridges classic would have to think outside the box.
Let's be real here; one main character was killed off from the original, Philip Seymour Hoffman is no longer with us, and we'd need a completely new story.
Joe Exotic fits in as a painfully weird character that could be a perfect balance for The Dude.
Maybe the two run into each other in jail, The Dude gets a part time job at a tiger zoo, or perhaps he's tasked with playing detective once again.
Whatever the case, Bridges delivers the chill, and Exotic brings the (cheap) thrills.
Untitled Jurassic Park Sequel
Chris Pratt rules the Jurassic Park realm these days, but it seems like this is a franchise that will never die. The beauty of movies involving dinosaurs, though, is they don't necessarily have to take themselves too seriously.
After everything he's been through, my guess is Joe Exotic would be able to laugh at himself a bit, as well.
In this Jurassic Park sequel, a legendary tiger trainer is called on to breed and train real dinosaurs, and as you might expect, it doesn't end particularly well.
Snakes on a Plane: Tigers Edition
Another weird idea could be a take on Samuel L. Jackson's Snakes on a Plane, but do it with tigers.
That awesome, immortal quote of "I'm sick of these…snakes on my…plane" could carry over to Joe Exotic. Heck, maybe he's being transferred from one prison to the other via plane and it, for some reason, has a tiger on it.
Joe Exotic is the only guy there that can save the day. Who would have thought?
Summary
If you came into this assuming I was going highbrow when thinking of movies Joe Exotic would be perfect for, well, you'll leave disappointed.
Realistically, if Joe Exotic has a career in Hollywood (or any career outside of prison walls), it isn't likely to be one that is held in high regard.
He is a big name right now, though, so getting a cameo or even his own feature film isn't that crazy.
Provided he gets out of prison, of course. Then again, Joe Exotic could be a star in name, too. Someone could simply take on his persona in the movie ideas above, or something else entirely.
It's not the type of movie you'd race to the theaters to see, but if pushed straight to a streaming service, you'd probably still watch it.
While you can't bet on what movies Joe Exotic could star in, there are plenty of other markets to hit up right now. Just stop by our entertainment betting sites page to pick the best sites to bet at first.
AUGUST
Casino of the Month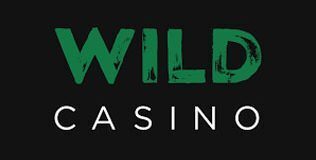 Welcome Bonus
250% up to $5,000
Read Review
Visit Site