A Case for Every Team to Win the 2020 NBA Finals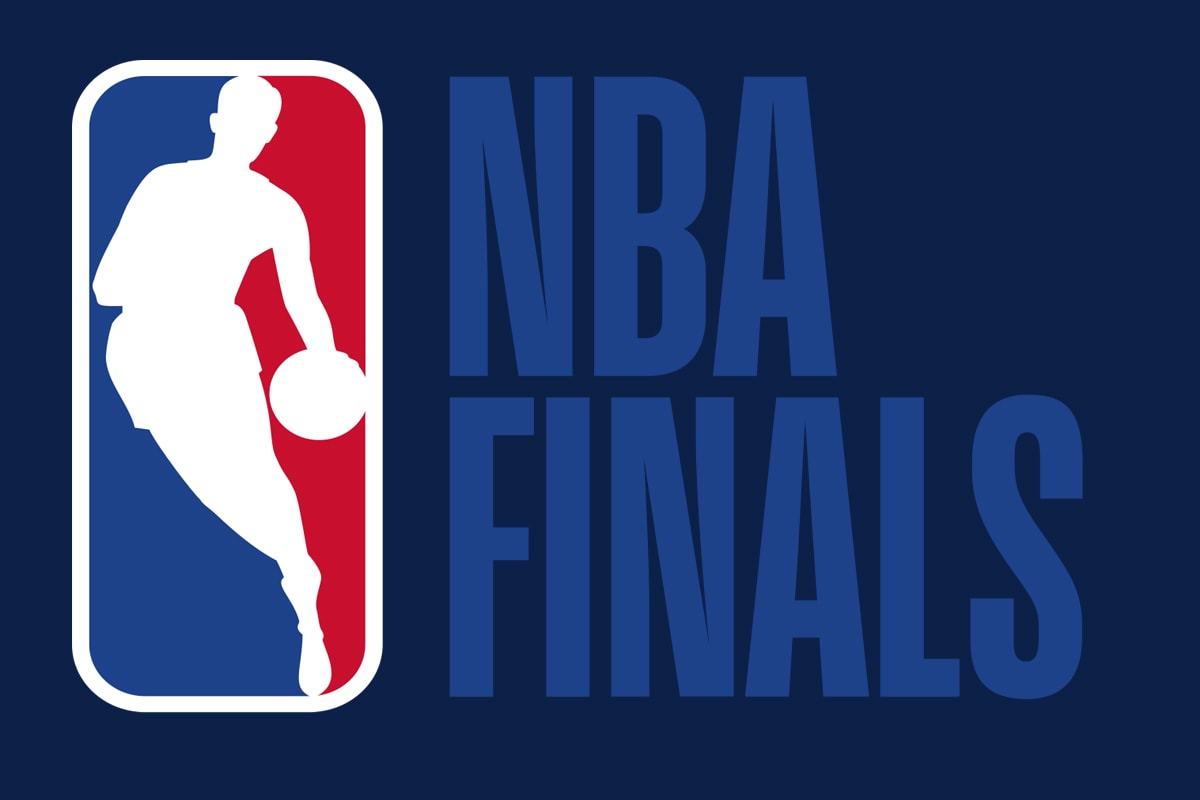 The Toronto Raptors were extremely fortunate this past season.
I'm not trying to say the Toronto Raptors winning their first-ever title was a fluke or even all that crazy.
It did take two horrific injuries to Golden State Warriors superstar players to allow it to happen, but I'd been calling attention to Kawhi Leonard's crew since he was acquired from the San Antonio Spurs.
Seriously, Toronto was a bit of a joke prior to the Kawhi Leonard trade, but the second the Raptors got him, they legitimately became a serious title threat.
They made good on that, forcing their way past very good 76ers and Bucks teams before topping the defending champs in six games.
That by no means suggests any team can win a title in any given season.
Prior to last year, the NBA was notorious for being the most predictable league in sports. But the Raptors changed that, and some wacky developments over the course of this offseason altered the NBA landscape as well.
If you're asking me, only a handful of teams have a legit argument to the NBA's throne this year. However, it's always fun to hope and dream if you're not a fan of one of those true title contenders.
With that, let's take a look at all 30 NBA teams' 2020 NBA Finals odds by breaking down their best possible path to competing for a title this season.
Los Angeles Clippers +300
This one isn't too wild, is it? The Clippers are led by a great coach in Doc Rivers and displayed serious grit as the 8th seed a year ago.
Insert Kawhi Leonard and Paul George, and it doesn't take a colorful imagination to see this team chasing a ring from the jump.
Leonard literally just got done winning a championship for Toronto, and now he sets his sights on doing the same for a Clippers team that has not enjoyed much success. He gets a worthy running mate in PG-13, though, while Patrick Beverley, Lou Williams, and Montrezl Harrell give the Clippers a rock-solid support system.
Does one guy make a team a title contender? No, but Leonard has won everywhere he's gone, and PG-13 is about as good of a #2 as one can have. The Clippers are the favorites for a reason, and it wouldn't be shocking if they won their first-ever title this season.
Los Angeles Lakers +400
The Lake Show could easily be back, too. LeBron James may be back with a vengeance after everyone said he looked washed last year (including me), which could deliver his most passionate season yet and even get him to play defense.
Either way, James won't have to do it alone.
Anthony Davis gives him quite arguably his most talented running mate of his career, while guys like DeMarcus Cousins, Danny Green, Kyle Kuzma, and Rajon Rondo round out an underrated supporting cast.
With King James running the point, the Lakers return to the glitz and glamour of yesteryear and finally get back to winning championships again.
Milwaukee Bucks +500
The Bucks largely ran it back, so for Milwaukee to win it all, chemistry needs to be a big deal.
It certainly could be, as continuity is maintained with the likes of Eric Bledsoe, Khris Middleton, Brook Lopez, and George Hill all on hand to help Giannis Antetokounmpo reach the promised land.
That honestly might be all they need, but the Bucks could use a little extra boost from second-year guard Donte DiVincenzo. If he can fill the void left by the departed Malcolm Brogdon, he could eliminate the one issue facing this Bucks roster.
Milwaukee was the best team in basketball during the regular season last year and was also home to the league MVP. If they're that same team again, there's a strong argument they're the team to beat in the Eastern Conference, if not the entire league.
Philadelphia 76ers +800
The Sixers lost Jimmy Butler and J.J. Redick, but they made solid talent pivots by keeping Tobias Harris and bringing in Josh Richardson and Al Horford.
Philly could take a small step back in terms of cohesiveness, but the rising star power of Joel Embiid and Ben Simmons was always going to be their saving grace.
Embiid is a walking NBA MVP threat. He just needs to stay healthy and beast out, while Ben Simmons developing any kind of an outside jumper would really change how teams approach the 76ers.
Richardson supplies Philly with a poor man's version of what Jimmy Butler brought to the table, while Horford offers extra size and shooting. On paper, Philly is more talented as a whole than they were a year ago and may now have the interior toughness and collective shooting to piece together a title run.
Denver Nuggets +1400
There is a wide gap between the first few NBA Finals contenders and the next set of teams. But here are the Nuggets, who were a game away from the Western Conference Finals and are built for contention.
Nikola Jokic headlines a stacked roster that can score the ball and defend. This team still lacks a truly reliable superstar, but perhaps Jamal Murray proves to be that guy come next season.
If not, the Nuggets could close the gap between them and the other title threats by swinging a big trade for someone like Bradley Beal. It may cost Gary Harris to get there, but it'd probably be worth it, and it just might lead them to a title.
Golden State Warriors +1400
Um, well, they're the Warriors. Yes, they're completely dismantled and unrecognizable compared to a year ago, but they do still have a two-time MVP in Stephen Curry.
Curry will obviously need to go off on a nightly basis — something he's fully capable of doing — while Draymond Green and D'Angelo Russell will need to be consistently solid.
The healthy and timely return of Klay Thompson (knee) could ultimately push Golden State over the top and return amazing NBA Finals betting value based on this current price at BetOnline.
Houston Rockets +1400
The Rockets built themselves in a fashion that would test the Warriors, and Golden State is no longer their number-one threat. No matter, as James Harden remains unstoppable offensively and Chris Paul is still one of the best two-way guards in the game.
With Harden and CP3 wrecking as usual, nobody can count Houston out. The Rockets then just need one big deal to round out their roster — one likely involving either Kevin Love or Blake Griffin — so they can match up with anyone and bolster their shooting.
If they decide to stand pat, though, the Rockets still have a roster that could push them to the Finals. Harden, CP3, Eric Gordon, and Clint Capela may very well be enough to contend with the best the West has to offer now that the Dubs (as we knew them) are dead.
Utah Jazz +1600
The Jazz could already hang their hat on their defensive IQ, but then they traded for star point guard Mike Conley. Conley finally gives Utah a truly legit presence up front, which improves their overall defense, fluidity on offense, and perimeter shooting.
Utah didn't stop there, either, as they enhanced their perimeter offense by signing Bojan Bogdanovic and also brought in Jeff Green. The Jazz will now be as dominant as ever on defense but also have a plethora of shooters around Rudy Gobert and Donovan Mitchell.
Once just a team glad to be in the playoffs, a complete and balanced Utah squad would be the kryptonite needed to take out the powerhouse teams in LA.
Boston Celtics +2000
The Celtics couldn't take the next step with Kyrie Irving leading the way, so what about with Kemba Walker? I see this as a solid pivot move, as Walker is every bit the scorer and passer Irving has proven to be, if not superior in some respects.
The real problem for Boston is the loss of Al Horford, but that could be offset by the addition of Enes Kanter and the continued maturation of Jayson Tatum's game. Throw in a returned-to-form Gordon Hayward, and Boston could be a lot better off than they were this time last year.
Chemistry and focus are compelling attributes. With Irving no longer a distraction, Boston can band together and once again be a cohesive bunch that defends and grinds out wins.
With the brilliant Brad Stevens leading the charge, this isn't necessarily the most fun team to bet against.
Brooklyn Nets +2000
The Nets forced their way into the playoffs as the 7th seed last year, pushing the pace and hitting outside shots at will. They were well-coached and had a very deep roster but opted for star power in free agency.
That's a quick way to build a winner, as they brought Kyrie Irving back home and talked Kevin Durant into leaving a great situation in Golden State. Irving alone gives the Nets a nice boost and may catapult them into the top-four in the East.
The kicker here is undeniably KD, who hasn't yet been ruled out for this season.
Kevin Durant underwent a full evaluation with the Nets doctors and performance staff yesterday. Sean Marks would not rule one way or another on whether Durant will play next season.

— Stefan Bondy (@SBondyNYDN) July 9, 2019
If he can return at any point from his Achilles injury next year, the Nets go from improved team to a legit title threat.
Coming out of an Eastern Conference that no longer operates under either Kawhi Leonard or Lebron James's rule, that may be the case regardless.
Toronto Raptors +2000
The Toronto Raptors have a pretty fun opportunity on their hands. Kawhi Leonard left a very deep team to fend for themselves, but they are actually set up to make another title run this season.
No, really.
Kyle Lowry, Marc Gasol, and Pascal Siakam give the Raptors an underrated trio of stars to lean on, while Toronto hasn't even begun to demand returns out of the likes of Fred VanVleet or OG Anunoby.
Should either of those players make good on their talent and upside, Toronto could again be in the driver seat for a strong playoff run. Throw in expanded roles for veterans like Serge Ibaka and Norman Powell, and NBA bettors might be sleeping a bit too hard on the Raptors these days.
Toronto has zero pressure, they're coming out of a weakened conference, and they still have an extremely deep, balanced, experienced, and confident team.
They could always aim high again and try to acquire another superstar, but I honestly don't hate their chances as they stand.
Indiana Pacers +3300
The Pacers are another team we're all ignoring. Immediately forgotten the second Victor Oladipo went down with a season-ending injury last year, Indy still made the playoffs and fought valiantly down the stretch.
They failed, but Indy gained valuable experience and then went out and carved their roster in their image, trading for T.J. Warren and signing versatile guards like Malcolm Brogdon and Jeremy Lamb.
Not retaining Bojan Bogdanovic or Thaddeus Young also allowed them to enhance the role of the incredibly efficient Domantas Sabonis, while Myles Turner is also set up to have a huge workload.
Indiana lacks star power, but they'll eventually be getting a healthy Oladipo back and have the ability to defend and score at every level of the game.
They may require a big trade for a star to really push them over the hump, but there's no denying their betting value or the fact that they're closer than anyone cares to admit.
Dallas Mavericks +4000
Nobody is confusing the Mavs with a title contender at the moment, but that may be due to putting too much stock in what this team was a year ago.
Last year was about the Dirk Nowitzki retirement tour and opening up room to sign Kristaps Porzingis to a long-term deal. Dallas now has Zinger locked up with 2019 NBA Rookie of the Year Luka Doncic, while the team also brought on an emerging guard in Delon Wright and a useful bench spark in Seth Curry.
Porzingis and Doncic give Dallas a potentially elite one-two offensive punch, while the Mavs have shooting and defenders littered across their roster.
If they can swing one more big deal for someone like Bradley Beal, Dallas could be in for a quick turnaround and perhaps even put themselves in line to compete for a trip to the Finals.
Portland Trail Blazers +4000
The Blazers have an even better shot at the Finals than a few teams that presently sport superior 2020 NBA Finals odds.
The experience is there after Portland gutted their way to a Western Conference Finals appearance. Despite being swept 4-0 in that series, the Blazers actually controlled the majority of the games, too.
The moral of the story? Portland could actually be built to win right now, as they boast one of the most dominant guard tandems in the league in Damian Lillard and C.J. McCollum.
The crazy part is the Blazers enjoyed an impressive postseason run without star center Jusuf Nurkic.
He should be back at some point next year, but Hassan Whiteside is a fantastic insurance plan. The Blazers may have also finally fixed their small forward woes by reeling in viable role players like Kent Bazemore, Rodney Hood, and Mario Hezonja over the past year.
Portland also has some useful youth at their disposal, as big men Skal Labissiere and Zach Collins could both vie for key minutes at the four and five spots.
A team that was already loaded and confident a year ago only got better on paper. With the West undecided, the gritty Blazers could offer insane betting value as the rest of the world continues to doubt them.
Miami Heat +5000
Nobody really knows why Jimmy Butler ditched a title contender for Miami, but it's clear he had eyes for South Beach all along. One has to imagine he felt they had a good enough core to potentially compete in the East, too.
I tend to believe that, seeing as the Eastern Conference really only has two teams (at full strength) that anyone should realistically fear at the moment.
Miami wasn't a playoff team last year, but they struggled to stay healthy and were pretty bought into the Dwyane Wade retirement tour. They also didn't have Jimmy Butler.
Butler can carry an offense and shut down the opposition's best perimeter player, which alone instantly gives Miami a chance to compete.
Miami could (and should) be open to more moves, but what they've done already is exciting. The Hassan Whiteside trade creates a big role for the blossoming Bam Adebayo, while James Johnson and Kelly Olynyk still tentatively offer a terrific rotation at the four and five spots.
Dion Waiters is a passable scorer, Goran Dragic can still effectively run the offense, and Justise Winslow is an extremely versatile two-way asset. Add in impressive rookie Tyler Herro, who seems ready to contribute immediately, and Miami may be overlooked too quickly by the masses.
Factor in the Russell Westbrook trade rumors, and Miami may be a lot closer to making a title run that some seem to think.
Oklahoma City Thunder +5000
This is a tough sell. OKC is clearly looking to blow their roster up and start from scratch. They'd already been interested in shopping center Steven Adams to help themselves against the luxury tax, while they recently shipped Paul George and Jerami Grant out of town.
The aforementioned Westbrook (and Adams, perhaps) could be next, but if the Thunder don't move their stud point guard, there is still a path to success.
The Thunder do still have a gritty center in Adams, a non-stop menace in Westbrook, and a fantastic bench scorer in Dennis Schroder. Hypothetically, they could turn right around and swing a big trade using some of the assets they've recently acquired.
Could that entice them to go after someone like Kevin Love and/or Bradley Beal to load up and give it one more go? Perhaps, but it's pretty clear aiming for the fences like that is their only true shot.
That, or Westbrook stays in town and just averaged a 40-20-20 triple-double on a glorious one-man-show title jaunt.
New Orleans Pelicans +6600
The Pels could obviously regress now that Anthony Davis is gone, but is anyone else noticing how loaded this team is?
Jrue Holiday was already here, but the Davis trade brought in extremely useful prospects in Lonzo Ball, Brandon Ingram, and Josh Hart. It also brought over a pick that turned into Jaxson Hayes, while landing Zion Williamson with the top pick in this year's draft certainly lit a fire under this organization.
Teams that get the first overall pick rarely turn around and make playoff runs — let alone win titles — but how amazing would this be? Let's face it, the Pelicans have an amazing core of young talent that should be playing with massive chips on their shoulders, while Zion is an unpredictable phenomenon.
Williamson could bust, or he could be the next LeBron James. If he can deliver his maximum upside from day one, the Pels could oddly enough be better than they ever were when The Brow was in New Orleans.
The fact that I haven't even mentioned the outside shooting of J.J. Redick just tells you how much talent this team has. If it can all come together in Alvin Gentry's up-tempo system, the Pelicans could be dangerous.
San Antonio Spurs +6600
I've never felt good about betting against the Spurs. They clearly regressed without Kawhi Leonard, and the age of Tony Parker/Tim Duncan/Manu Ginobili is long gone, but this is still a team run by Gregg Popovich.
That alone will always have me interested, while San Antonio still boasts a strong tandem of stars in LaMarcus Aldridge and DeMar DeRozan. With the right supporting cast, the Spurs could absolutely do some serious damage in the playoffs again.
Just how far they go will depend on their health and the evolution of their talent.
Dejounte Murray returning successfully from a knee injury will boost their play at the point, while the insertion of the uber-talented Lonnie Walker (he is flat-out wrecking the NBA summer league) could push this offense over the top.
Let's not ignore the versatile Rudy Gay, the arrival of DeMarre Carroll, or the outside shooting of guys like Marco Belinelli, Derrick White, or Patty Mills. If rookie Keldon Johnson can offer anything, the Spurs actually look positively loaded for the first time in a while.
If it all comes together perfectly, the Spurs can get back to elite team defense and a spread-out, efficient offense. It's not a given, but it's finally safe to say the Spurs have enough talent on board to dream big again.
Detroit Pistons +10000
The Pistons are admittedly in danger of hitting the self-destruct button. They signed Derrick Rose in free agency — a move that somehow registers as their biggest acquisition — so that may tell us all we need to know.
But Rose did return to form a bit last year, erupting for a 50-point game and even providing reliable offense. Should he be that same player again and actually be healthy, it's not crazy to think he can help the Pistons remain relevant.
The real question is if Blake Griffin and Andre Drummond can fully come together and dominate opponents consistently like they should. They certainly can, while Reggie Jackson being anything but an erratic black hole would also be helpful.
Luke Kennard's mild rise late last year offers some optimism out on the wing. Is this the sharpshooter Detroit has long been searching for? Perhaps, and if so, the Pistons could have a surprisingly lethal offense.
Health and cohesiveness are in question, and one more big move may be needed. But a healthy Pistons team could be shockingly decent, and in the East, that could always be enough to spark a wild playoff run.
Realistically, though, what the Pistons need to hope for is the MVP edition of Rose, Griffin to ball out more than ever, and Kennard to morph into a variation of Donovan Mitchell. Andre Drummond also needs to finally develop into a man-eater at both ends of the court.
If all of that happens, then sure, the Pistons can make a title run.
New York Knicks +10000
If the 2019 NBA summer league is any indication, the Knicks are in for a world of hurt this year.
That's an especially brutal reality to cope with, seeing as the franchise willingly moved on from Kristaps Porzingis, didn't have the good fortune of landing the top pick in the 2019 NBA Draft, and whiffed on getting Kyrie Irving and/or Kevin Durant in free agency.
Still, it's not like the Knicks have nothing. Dennis Smith Jr. was once an intriguing lottery prospect, Frank Ntilikina has upside, R.J. Barrett was drafted 3rd overall this year for a reason, and Mitchell Robinson has freakish ability on the defensive side of the court.
Don't forget about Kevin Knox, who offers immense versatility and could still blossom into a superstar.
I'm mostly pumping up the Knicks for 3+ years down the road, as any realistic title run probably includes a flurry of trades. The team did add some nice veteran talent in the form of Elfrid Payton, Julius Randle, and every free agent forward imaginable, but they almost certainly need to make some splash moves to be anything but awful.
It could take time due to free agency trading restrictions, but massive moves for guys like Russell Westbrook, Bradley Beal, and/or Kevin Love could turn New York into threats pretty quickly.
That'd be quite the drastic shift in roster make-up, but that's what the Knicks need to even be competitive this season.
Orlando Magic +10000
Vegas is hating on Orlando, even though they snagged the 8th seed in the playoffs last year and even stole a game against the Toronto Raptors. So much disrespect.
I'm not a Magic apologist, but Orlando plays the right way. They have a methodical offense that should continue to run through the underrated Nikola Vucevic, and they play gritty defense.
Aaron Gordon still has superstar upside, while youngsters like Markelle Fultz, Mohamed Bamba, and Jonathan Isaac could all turn into serious players as early as this year.
Orlando needs all of this to happen to do major damage, but a meteoric rise given their solid collection of talent isn't impossible.
Vucevic playing at a near-MVP level, Fultz being the answer at the point, and Orlando's defense tightening up even more could give the Magic the shot they need to shock the NBA world.
Atlanta Hawks +12500
They're the new Warriors, and it comes to fruition immediately. That's how Atlanta goes from fun to winning a championship.
Trae Young is their Stephen Curry, Kevin Huerter enjoys a huge leap as Atlanta's version of Klay Thompson, and John Collins dominates as a small ball five.
The arrival of two incredibly versatile rookies — De'Andre Hunter and Cam Reddish — put this team over the top. They push the pace, they hit from outside, and they run wild.
Atlanta already displayed a lack of fear last year and was extremely competitive at times. They have the offensive pieces to torch defenses, and they've acquired the length and athleticism to match up with just about anyone at the other end of the floor.
It will realistically take time for all of these young pieces to come together, but there's no denying the talent assembled, nor Atlanta's fun playing style. They're already a sneaky playoff option, and if their best prospects can elevate their game, perhaps they could dream really big this season.
Charlotte Hornets +15000
The Hornets are one of the toughest cases out there. They said goodbye to Kemba Walker in free agency, which told you they weren't trying to compete.
Walker had been playing at an MVP level and couldn't even will the Hornets to the playoffs last year, so things look pretty bleak. That being said, there's a path to success even if it's not all that logical.
The first step will be Walker's replacement, Terry Rozier, taking advantage of his new role and blossoming into a superstar. He isn't really a stud, but he'll be playing with a chip on his shoulder, and he did help Boston reach the Eastern Conference Finals two years ago.
Rozier is a major asset and one of the main reasons to give Charlotte a second glance, while the ascension of Miles Bridges and Malik Monk could make this team a tough out. Nicolas Batum can still be a solid role player, too, while Charlotte's collection of big men can keep their interior game fresh.
Charlotte would need out of this world production from Rozier, Bridges, and Monk, but if they all up their game, the Hornets could be better than advertised.
Chicago Bulls +15000
The Bulls are probably a lot closer to a huge explosion than Charlotte.
In terms of sheer talent, the Bulls are loaded, as Zach LaVine gives them an elite isolation scorer, Lauri Markkanen can score in a variety of ways, Otto Porter is a nice two-way threat, and Wendell Carter could end up being a stud down low.
That isn't even touching on newly acquired veterans like Thaddeus Young and Tomas Satoransky, nor talented rookie guard Coby White.
Chicago might make some noise this season, but if their young talent can hit star status quicker than expected, they could have a shot at pushing their way to the top of the East.
Cleveland Cavaliers +15000
The Cavs are another team that doesn't appear to be close to a playoff run, let alone title contention. I'll keep this one short and sweet thanks to a lack of enticing talent.
Kevin Love is still in his prime and theoretically could be a go-to superstar. If he can carry this offense and not be a revolving door on defense, Cleveland has a chance.
Rookie point guard Darius Garland would need to be an instant star, however, while role players like Jordan Clarkson, Larry Nance, and Cedi Osman would need to defend and consistently knock down open shots.
Either Dylan Windler or Kevin Porter making an instant impact would also be required for the Cavs to rise from the ashes this early. It's not happening, but Love beasting out and getting incredible support from a slew of young guys would give Cleveland a shot.
Memphis Grizzlies +15000
The Grizzlies are also a ways away from doing anything of merit, but they're pretty loaded from a talent perspective.
Their path to the Finals is clear; Ja Morant is an instant superstar, Jaren Jackson Jr. turns into a monster, and Jonas Valanciunas turns into a consistently elite force at both ends of the floor.
Guys like Grayson Allen, Dillon Brooks, Josh Jackson, Brandon Clarke, Jae Crowder, and Tyus Jones could all help in a crazy leap, but there's no denying this team is young and should endure some growing pains.
Minnesota Timberwolves +15000
The T'Wolves were in the playoffs just two years ago, but here they are looking like a team in steep regression.
Minnesota does still have a potential MVP sleeper in Karl-Anthony Towns, however, and him finally realizing his potential could absolutely place the Timberwolves in the playoff discussion again.
For an actual NBA Finals dream to be realized, however, a lot of things need to happen.
Andrew Wiggins is probably the biggest issue for this team, as he has all of the talent in the world but remains just another guy. He can score the ball well but does little else.
Wiggins delivering more of a LeBron James-type performance could really elevate this team, but even being something closer to Jimmy Butler would work wonders. Wiggins has the athleticism, size, and natural tools to be a dynamite scorer and shutdown defender.
If he puts the work in, a huge leap at both ends of the floor isn't impossible and would help Minnesota greatly.
I expect the T'Wolves to do some moves, but even as presently constructed, they also have useful role players in Robert Covington, Jeff Teague, and Josh Okogie. If rookie Jarrett Culver can align with a random Wiggins ascension, Minnesota could have a nice trio of stars that could carry them to greatness.
A lot needs to come together, but the talent is there. Wiggins is the missing link for me. If he develops or Minnesota trades him for a nice package, the Timberwolves could become a team to watch.
Sacramento Kings +15000
The Kings have awful 2020 NBA Finals odds, but they actually made a slew of great moves this summer. A strong core of De'Aaron Fox, Marvin Bagley, Buddy Hield, and Bogdan Bogdanovic should already have you excited, and their natural progression makes the Kings a unit to monitor.
Sacramento was already sniffing at the NBA playoffs last year, so those guys (or even 1-2 of them) making massive leaps would really give them a nice boost.
Fortunately, the Kings aren't just full of a bunch of young talent. They also added a bunch of "glue guys" like Harrison Barnes, DeWayne Dedmon, Trevor Ariza, and Cory Joseph.
These guys alone won't guarantee even a trip to the playoffs, but the Kings are pretty loaded. If their young core develops quicker than expected, this could be a very tough out in the playoffs — if not a hopeful title contender.
Washington Wizards +15000
John Wall is out for the year thanks to a random torn Achilles suffered at home, and the Wiz have been big sellers ever since he got hurt. They basically have Bradley Beal and little else, so making a case for them doing anything of merit isn't easy.
Wall won't suit up this year, so this entire season hangs on the rise of Beal. He was very good last year and averaged career highs across the board, but if he can continue to beast out, it's not impossible to imagine him willing Washington into the playoffs.
That's still a reach, but if the Wizards can get huge contributions from youngsters like Troy Brown and Rui Hachimura, they could be surprisingly good. What do they really need, though? Isaiah Thomas to rediscover his former MVP form out of nowhere.
Phoenix Suns +25000
The Suns have the worst 2020 NBA Finals odds, which I don't really agree with based on all of the talent they've collected.
Devin Booker alone makes this team interesting, but Deandre Ayton is only going to get better, and Phoenix has some really strong role players in Ricky Rubio, Kelly Oubre Jr., and Dario Saric.
Could this team be in for a massive rise? Probably not, but I love the moves, and this team is no longer flooded with young prospects that don't know how to play.
Instead, Phoenix has two progressing superstars and a bunch of stable veterans that could help them get better quicker than expected. If other youngsters like Mikal Bridges, Ty Jerome, and Cameron Johnson can make big impacts, the Suns could be surprisingly decent.
What would it take for them to be a title threat, though? Booker elevating his offensive game to James Harden territory and Ayton becoming The Brow. To be frank, neither are all that impossible, which means the present is a pretty good time to be a Suns fan.
That likely doesn't mean a title run just yet, but never say never, right?
Summary
Okay, so your favorite team may not have a realistic path to the NBA Finals. Heck, they might not even have a real shot at the playoffs this year.
In fact, a lot of these teams may be buying into the five-year plan. The 76ers can tell you that The Process takes time. Not everyone can build a dynasty from the ground up like the Warriors did, and even when you buy a winner via trades and free agency, it often takes years of suffering before you get there.
Just ask the Lakers, Clippers, and Nets.
The tables have turned in the NBA, however. The Golden State Warriors are not what they were just months ago. The East is wide open beyond perhaps the Bucks and 76ers. And the West is completely up for grabs.
Even if you don't have a dog in this race, you could at least argue that you do. Regardless, the 2019-20 NBA season promises to be a fun one, whether you can confidently bet on your favorite team winning it all or not.