Canelo vs. Golovkin 3 – Early Odds Look Tempting for Potential Classic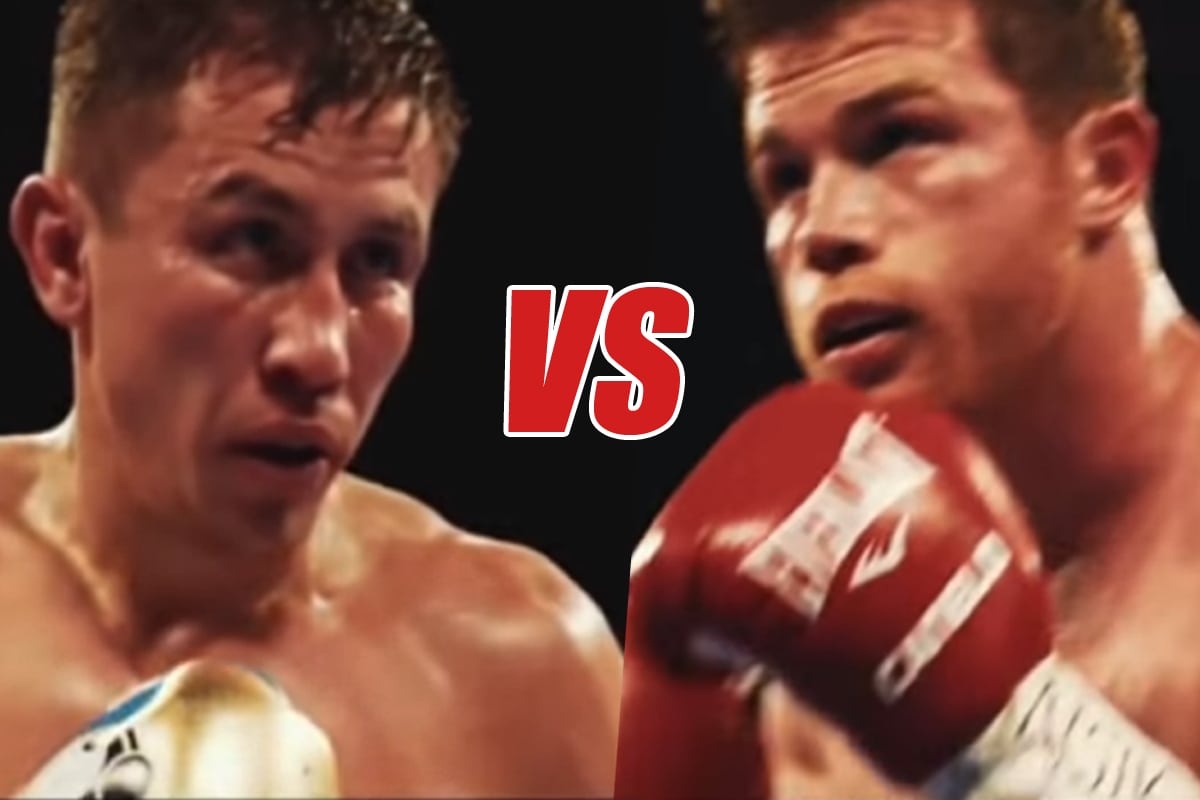 Canelo vs. Golovkin 3, anyone?
This is a tasty trilogy fight, for sure, but is it really needed? I mean, Canelo has one win and a draw against the Kazakh knockout artist, albeit in controversial circumstances.
But would fans welcome another showdown featuring the two best middleweights on the planet right now? Has Canelo done enough to prove his supremacy, or do the question marks hanging over the first two bouts between the two warrant a rematch?
You can bet your bottom dollar that there are fans out there demanding this fight be made, as I know a few who are pushing for it.
Of course, this third fight would — if Golovkin managed to pull a win out of the bag — almost certainly lead to a fourth bout. A win for Canelo, a win for Golovkin, and a draw would leave things up in the air and in need of being settled.
The flame-haired world champion might look as though he stepped off the pitch of a Gaelic football match in Ireland, but there is no doubt that he is 100% Mexican. He will be down for this fight, but on the basis that it is good for his career.
Golovkin, on the other hand, would probably walk to New York from his residence in Big Bear, California, if it meant he would get another crack at his rival.
Luckily for us boxing betting fans, with "GGG" now part of the DAZN family, it looks very likely that we will see Canelo vs. Golovkin 3 at some point this year or next.
Canelo vs. Golovkin 3 Winner Odds
These odds from Bovada are accurate at the time of writing but subject to change.
Now, when it comes to betting on boxing, I am a value hunter extraordinaire. These days, you can seldom get your hands on odds like these, so it always pays to think outside the box.
Of course, this is not a fight that has been announced yet, but it looks pretty likely that it will be. If that is the case, grabbing -115 on Canelo or Golovkin to win is also pretty likely to be the best price you will find.
The early bird catches the worm, my friends…
Canelo vs. Golovkin – The Previous Meetings
Canelo vs. Golovkin was the fight that pretty much everyone wanted to see back in 2014/15.
Canelo, real name Saul Alvarez, had the WBC strap following his victory over Miguel Cotto in November 2015. The Mexican superstar entered negotiations for a showdown with GGG not long after, but these soon fell apart like paper in a monsoon.
Disappointing, indeed. This fight would have been incredible at the time, and fans, although initially gutted, still believed it could happen.
That was, until Canelo did something that led to a large number of his fanbase turning on him.
He vacated the title in favor of fighting Golovkin on May 18, 2016. The Kazakh was then handed the title with the WBC recognizing him as their middleweight champ.
Golovkin went on to beat Britain's temporary welterweight-to-middleweight convert Kell Brook in September 2016 before scoring a controversial points victory over Daniel Jacobs in March of 2017.
Then, in September of the same year, Golovkin vs. Canelo was announced.
Canelo vs. Golovkin 1
It was always going to end in controversial fashion, wasn't it?
In front of a packed-out T-Mobile Arena in Las Vegas, Canelo and GGG fought their hearts out, with many pundits believing that the latter had done enough to win. Notably, ESPN's Dan Rafael and HBO's Harold Lederman had scored the scrap at 116–112 in favor of Golovkin.
Unfortunately, the judges had different ideas.
The ever-controversial Adalaide Byrd stunned spectators when she scored the fight 118–110 in favor of Canelo. The fact that the post-fight stats showed GGG outlanding his opponent in 10 of the 12 rounds did not help.
While the decision raised eyebrows around the world, to put it mildly, the only silver lining for fans was that we would get to see it again.
This time, we could only hope that there would be no controversy…
Canelo vs. Golovkin 2
Ha! Fat chance of that.
Much to the excruciating annoyance of fans, this fight was arguably as controversial as the first.
Canelo got the nod from judges Dave Moretti and Steve Weisfeld, with both scoring the fight 115–113. Glenn Feldman, the third judge, had it at 114–114, meaning the Mexican star was awarded a majority decision.
Oh, and get this — of the 18 media outlets tasked with scoring the fight, 10 of them gave the nod to Golovkin, with 7 scoring it a draw. Just one outlet — that's right, one — had Canelo winning the fight.
As controversial as both fights were, the second fight saw a change in style from Canelo that was praised. He was certainly more aggressive and seemed to have less respect for his opponent's power than he did in the first.
Canelo also seemed to target the body more and employed a slick shoulder roll defense that caught the eye.
Post-fight stats showed Golovkin outscoring Alvarez in 8 of the 12 rounds, but, yet again, he failed to get the win.
Life After Canelo vs. Golovkin 2?
Both men went their separate ways after the rematch in September.
Canelo has been the more active of the two, with a couple of bouts against Rocky Fielding and Daniel Jacobs adding another two wins to his resume.
The Mexican superstar also won the WBA (Regular) super middleweight strap against Fielding and made fairly light work of Jacobs on the Cinco de Mayo spectacular in Las Vegas in May.
Canelo's next opponent has not been announced yet, although he is expected to fight at least one more time in 2019. Whether this will be at middleweight or super-middleweight is unknown at this point.
Golovkin's next opponent is the relatively unknown Canadian, Steve Rolls. Golovkin vs. Rolls goes down on June 8, so make sure you check out my preview for that one, too.
Should GGG win that fight, then it is pretty certain that tongues will start wagging with reference to a trilogy bout with Canelo. Considering he is the overwhelming favorite to dispatch of Rolls in his first fight with DAZN, that conversation might be as close to a sure thing as we will get in June.
Canelo vs. Golovkin 3 – Why It Will Happen
It will happen because it is the biggest fight in the middleweight division. Golden Boy Promotions will be confident that the opportunity for massive revenue sits well with the risk of defeat, so will push for it.
Don't take my word for it, though. Oscar De La Hoya promised fans that it will go down.
"There's no doubt whatsoever," De La Hoya said when asked if Canelo will fight GGG in a trilogy fight. "Canelo wants to fight the very best, and I can assure you that, third time around, Canelo will knock him out."
Right, Oscar. Canelo will knock him out. Sure…
It's a funny thing having to agree with the first part of a promoter's sentence before laughing out loud at the last part.
I can't help that. And Oscar, if you are reading this — which I'm 99.9% sure you are — never change.
So, back to the Canelo vs. Golovkin trilogy. Yes, it will happen.
Reasons Why We Will See This Fight
Golovkin is getting on a little, isn't he?
The Kazakh wrecking ball turned 37 in April, which makes him just under 10 years Canelo's senior. The older you get in this game, the more the young lions want a piece of the action.
There are many "cynics" that believe Canelo and Golden Boy waited for Golovkin to hit his mid-30s before signing to fight him. I have to say that there is certainly something in this, as it is common for many fighters to pull as many advantages as they can into their favor.
It's definitely not rocket science.
Given that Golovkin is getting older, he will be seen as past the height of his powers but still a big name that can add serious weight to his resume. I mean, two wins and a draw over GGG would look very sexy on anyone's record.
Oh, and that DAZN deal, right?
Golovkin's multi-million-dollar deal means that he will be appearing on the streaming platform twice for the next three years. That's six fights, with one set to go down against Rolls in June.
This fight is happening in either late fall or early 2020. You can quote me on that.
Betting on Canelo vs. Golovkin 3
"Even if Golovkin walks into the ring with a rocket launcher, aims it at Canelo's jaw, and blasts him over the Las Vegas skyline, he'll probably still lose on points."
That, my friends, is the greatest quote I have heard so far about a Canelo vs. Golovkin trilogy fight. It comes courtesy of one of my closest friends and a guy that has the best boxing knowledge of anyone I know.
But does he have a point?
I'm not talking about the funny image of firing a rocket launcher; I mean that Golovkin would have to do something incredible to beat Canelo?
On one hand, Golovkin has shown that he has what it takes to beat Canelo but has arguably failed to win on two occasions because of controversial scoring. Would history repeat itself again?
Who will you be betting on?
Look, you're going to have to choose either Canelo or Golovkin if you are betting on this fight. That's how gambling works…
Hard to Back Against Canelo
Golden Boy's golden boy is a fighter that is good for the sport of boxing, in many ways.
Additionally, he makes his promoters and many others a hell of a lot of cash. A loss on Canelo's record would, in this present day climate, hurt his appeal.
Or would it?
These days, it is believed that if a fighter loses their "0," they somehow become washed-up castaways that will never sit on the "A-side" of the negotiating table again. That's just how things are, I guess.
However, Canelo has one loss on his career already, coming against Floyd Mayweather Jr. at junior-middleweight back in 2013. Sure, Golden Boy doesn't want to risk seeing him lose again anytime soon, but they will not fear the 37-year-old Golovkin as they once did.
You have to consider the power behind Canelo when placing your bets, too.
If this fight goes to the cards again, and you have a couple of hundred dollars riding on Golovkin to win, would you feel comfortable waiting for the scores to be read out?
I know I wouldn't.
I can't see Golovkin knocking Canelo out either. The Mexican has never been stopped in his career and has proven how tough and durable his chin is.
The only way this fight ends for me is by going the distance. We've all seen what happens when Golovkin goes the distance with Canelo, right?
Final Thoughts
Am I excited for Canelo vs. Golovkin 3?
Sure I am, but not as excited as I was prior to the first fight in 2017. I think many of us can agree that it was a sad night for boxing to see how the decision of one particular judge pretty much changed the trajectory for Golovkin.
That said, revenge is a great motivator, and Golovkin will feel — especially after the second bout — that he can get his own back against Canelo if given the chance to do so.
You can be certain of one thing — he will get that chance. Whether or not he can do enough to make it count is a completely different story, but I would be more than happy to watch him try.