Canelo Alvarez vs. Gennadiy Golovkin 3 Betting Guide – Fight Predictions, Odds, and Best Bet

The odds for Canelo Alvarez vs. Gennadiy Golovkin 3 have just hit the board and I'm feeling a lot more positive about this fight than I thought I would.
Few things should feel as good as winning money on the fights. Ergo, if you're betting on Canelo vs. Golovkin 3 and come away with a nice score, that'll be a nice bonus, especially if this match comes even close to the first two.
Below, I'll be making Canelo vs. Golovkin 3 predictions and betting picks. I'll also be filling you in on what you need to know about this super-middleweight title matchup slated for September 17.
Let's start with the Canelo vs. GGG 3 betting odds, taken from the BetOnline sportsbook.
Canelo vs. Golovkin 3 Odds to Win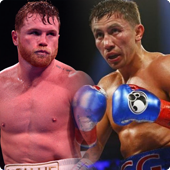 What do you make of the odds for Canelo Alvarez vs. GGG 3? Of course, that was a rhetorical question.
Shout as loud as you like at the screen; unfortunately, I'm not going to hear you. But let's see if what I'm thinking matches up with your thoughts.
First, I don't expect these Canelo vs. GGG 3 odds to stay this way for long. Although Alvarez is coming off a loss to Dimitry Bivol in May, smart boxing bettors know that this fight should look different. Along with his slick fundamentals and size advantages, the Russian light heavyweight champion was much younger and mobile than the Kazakh.
Canelo struggled to keep up with Bivol. I don't think Golovkin will. But I will explain why this is when I break down the two a little later in this Canelo vs. GGG 3 preview.
Focusing on the odds here, I can see why it's tempting to back Golovkin at +300. A $100 will net you $300 in profit, which isn't bad for a guy who has only officially lost one fight in his career. But remember, that loss came to Canelo.
You need to put down $400 on Canelo's odds to beat Golovkin in the third fight to see $100 in profit. That doesn't sound as good but remember those last two fights. If "Triple G" couldn't see him off while still in his prime, is he going to catch him this time?
The verdict? If you're backing Canelo, get on him now. His odds are certain to shorten. Are you betting on GGG to beat Canelo in the third match? Wait a little longer for better odds. This is a sound bit of advice to consider before reading our boxing betting strategy tips.
So, with the betting line for Canelo vs. GGG 3 covered, let's move on to what we know about boxing's biggest trilogy fight.
Canelo vs. Golovkin 3 Card and Key Details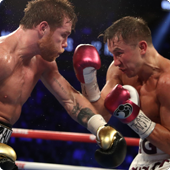 Date: September 17, 2022
Venue: TBC
Ring Walk: TBC
Broadcaster: DAZN/DAZN PPV
When is the Canelo vs. Golovkin 3 fight scheduled for? Grab your red biro and put a big old circle over on September 17.
This date is significant for a couple of reasons. First, it marks the official fifth anniversary of the first encounter between the two. On September 17, 2017, the pair fought to a highly controversial draw at the T-Mobile Arena in Las Vegas.
Secondly, September 16 is Mexico's Independence Day. That means that the weekend party will still be in full flow when Canelo vs. Golovkin 3 happens.
Of course, we still don't know where the third Canelo Alvarez vs. Golovkin fight will go down. But it's almost certain to take place in the United States. Boxing's spiritual home, Las Vegas, is the likely destination for this final collision course between two of the best fighters of their era.
Estoy muy contento de brindarles las mejores peleas y esta no será la excepción. #CaneloGGG3 este 17 de Septiembre 👊🏻🇲🇽 Sede por confirmar.

I'm really happy to bring you the best fights and this one will be no exception. #CaneloGGG3 this Sep 17th 👊🏻🇲🇽 Venue to be confirmed. pic.twitter.com/ow26TlWrmX

— Canelo Alvarez (@Canelo) May 24, 2022
I'd be surprised to see the fight anywhere other than the T-Mobile Arena.
A quick look at the venue's official site shows no event penciled in for that date. Of course, we're still waiting for confirmation that will be the case. But again, it's unlikely that the promoters will struggle to nail this one down, especially with the UFC having no scheduled card for Sep. 17.
Who Fights on the Undercard for Canelo vs. Golovkin 3?
Again, this is yet to be confirmed. But rest assured that I will update this section once that information is available.
I could make a Canelo vs. GGG 3 prediction or two for who I expect to see fighting on the card. But there's no point in doing that just yet. Instead, I'll keep my predictions for Canelo vs. GGG 3 pertinent to the fight itself!
More on those a little later.
Tale of the Tape for Canelo vs. Golovkin 3
Of course, we couldn't have a Canelo Alvarez vs. Gennadiy Golovkin 3 betting guide without a tale of the tape. Below, you can see how these two match up, their vital statistics, and their records.
| | | |
| --- | --- | --- |
| Canelo Alvarez | Tale of the Tape | Gennadiy Golovkin |
| 57-2-2 | Record | 44-1-1 |
| 57 | Wins | 42 |
| 2 | Losses | 1 |
| 39 | KOs | 37 |
| 2 | Draws | 1 |
| 60 | Total Fights | 19 |
| 31 | Age | 40 |
| 5'7.5″ | Height | 5'10″ |
| 70.5″ | Reach | 70" |
| Orthodox | Stance | Orthodox |
| Mexico | Nationality | Kazakhstan |
The big factor in this fight is just how much Golovkin has left. In recent years, he hasn't looked like the fearsome destroyer of all realms. Father Time appears to be hot on his trails, with the consensus being that this could be his last fight.
Of course, if Golovkin beats Canelo in the third match, that is bound to flip the script entirely. So, the question is, can he?
Can Golovkin Beat Canelo This Time?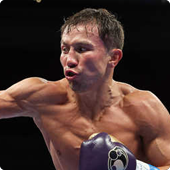 I mean, it's a fight. Few out there would completely write him off. But can GGG beat Canelo in the third match?
Let's put it this way — my heart is saying no while my head is also saying no. That sounds very dismissive, of course. But it's true. I would not bet on the Kazakh.
As I alluded to earlier, the Canelo vs. GGG 3 betting odds will tempt some. You're getting 4 to 1 on a guy who was very unlucky not to have won the first fight. Throwing all decorum out the window for a second, there are numerous reasons to suggest that, yes, Golovkin was robbed against Canelo in the first fight.
You might be trying to recall that fight. Perhaps you're thinking, "Hold on; was Golovkin really robbed in the first Canelo match?" If so, that likely has a lot to do with the fact that it was five years ago. That's half a decade. And what does that have to do with anything? Well, quite a lot, as it happens.
It's official. See you on September 17 💥@DAZNBoxing @MatchroomBoxing pic.twitter.com/4vdq1c5DwM

— Gennadiy Golovkin (@GGGBoxing) May 24, 2022
I will be as clear as day here, without committing to my Canelo vs. GGG 3 prediction — Golovkin is past his best.
He's 40 years old and showing clear signs of slowing down. Yes, he has remained undefeated since that night. But with a long professional career spanning 44 fights, not to mention his amateur run of 344 bouts, wear and tear are apparent.
The fact that the middleweight legend has fought just four times since his draw with Alvarez in 2018 should back that up. He beat two overmatched opponents in Steve Rolls and Kamil Szeremeta and Ryota Murata in Japan in April 2022. He also survived to score a decision victory over Sergey Derevyanchenko, although I scored that one in favor of the Ukrainian.
In this timeframe, I have seen little to suggest that the post-Canelo version of Golovkin can beat the post-Golovkin Canelo.
How Golovkin Can Upset Canelo
If you're still pondering on those Canelo vs. GGG 3 odds, let's get something important out of the way.
There are only two ways that Golovkin can beat Canelo. The first, which is the most obvious, is to knock him out. While I can't see that happening, it's not impossible. But with saying that, the odds for Golovkin to KO Canelo will be much better than backing him on the moneyline.
The second route is to absolutely school Alvarez, leaving no wiggle room for biased interpretation from the judges. Bivol schooled Canelo but came close to seeing his efforts crumpled into a ball and thrown in the trash. Don't believe me? Look at these official scorecards for Canelo vs. Bivol!
Canelo Alvarez was 4-0 up against Dmitry Bivol on all three of the official judges' scorecards after four rounds.

— Michael Benson (@MichaelBensonn) May 8, 2022
Get it? You don't even have to read those scorecards to know that Canelo has benefitted from some audacious scoring in the past!
Whether you call her corrupt or simply incompetent, Adalaide Byrd sent the boxing world into a frenzy when she awarded GGG just two rounds against Canelo in the first fight. She also scored the Floyd Mayweather fight against Canelo in favor of the Mexican!
Now, it's not clear who the judges are for the trilogy. I'm not alone saying that Golovkin would probably refuse to show up if Byrd was appointed. But Byrd isn't the only judge that has seemingly lost their sight during a Canelo fight, as evidenced by the Bivol match.
Again, I'll be making my Canelo vs. GGG 3 prediction later. But those betting on Golovkin to win might struggle, or more precisely, find a way to justify doing so.
In short, he's past his best and doesn't have the type of skillset to trouble Alvarez in the same way Bivol did. Sure, he has power and a cast-iron chin. But if he does knock Canelo out, he will become the first fighter to do so.
That's a prop bet that you will find on the best boxing betting sites a little closer to September 17. But I'd keep an eye on the markets before then to see if they are released sooner. You can bookmark the top boxing betting sites to stay ahead of the game!
Why Canelo Beats Golovkin in the Trilogy Fight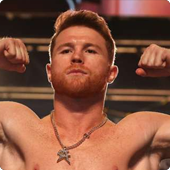 The main focus of this betting guide for Canelo vs. GGG 3 has been trying to make a case for the latter.
What I mean by that is building an argument for why Golovkin beats Canelo in the third fight. And as you can see, I have not been able to do so. If I was going to blow smoke up your nether regions, I could tell you that Golovkin could win this fight. But I have absolutely no reason to deceive you here.
So, that leads us here. This is the point where I explain why the GGG vs. Canelo 3 odds is not favorable to those wagering on Golovkin. Of course, this is my opinion. Nevertheless, it is one that I am happy to explain in detail.
First, Canelo has Golovkin's number. He rejected the Bivol rematch to use this fight to increase his confidence level. Now, it was always the plan to fight GGG one last time after he beat the Russian, but things didn't quite go according to plan.
Of course, the former pound-for-pound #1 will be a little broken by that loss. But it's also a massive opportunity for him to improve. It's hard to say how close the Mexican is to his ceiling in this sport, but we could see an even better version of Alvarez on September 17 than we ever have. And that's a scary thought.
Although immeasurable, I'd be surprised if most betting picks for Canelo vs. Golovkin 3 weren't geared toward the super-middleweight winning this one.
Will Canelo KO Golovkin this Time?
Whatever you say about Golovkin, he could rival a few of the boxers with one of greatest chins in boxing history.
He has never been dropped or stopped in any fight he had in the paid ranks or the ammies. And while Canelo has clear power and could go to the body to try and score the stoppage, I don't see him landing the knockout.
Canelo Alvarez's Record from his Last Five Fights
Opponent
Result
Date
Where
Caleb Plant
TKO
Nov 6, 2021
MGM Grand Garden Arena, Paradise, Nevada, U.S.
Billy Joe Saunders
RTD
May 8, 2021
AT&T Stadium, Arlington, Texas, U.S.
Avni Yildirim
RTD
Feb 27, 2021
Hard Rock Stadium, Miami Gardens, Florida, U.S.
Callum Smith
UD
Dec 19, 2020
Alamodome, San Antonio, Texas, U.S.
Sergey Kovalev
KO
Nov 2, 2019
MGM Grand Garden Arena, Paradise, Nevada, U.S.
That's despite Alvarez stopping four of his last five opponents before the Bivol loss.
Again, age could play a factor here. But I don't see Canelo's odds to KO Golovkin being very short. That's an indication that this one is destined for the scorecards, as most educated boxing heads will believe. And if it does go the distance, only one man is winning the fight.
As for a Canelo KO, it's a no for me. But if you feel different, feel free to choose the best boxing betting app and put your money where your mouth is.
Predictions for Canelo vs. Golovkin 3 with Early Pick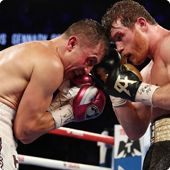 Predicted Winner: Canelo Alvarez
Method of Victory: Unanimous Decision
Fight Pick: Canelo by Decision (TBC)
As you can see, the best bet for Canelo vs. Golovkin 3 is Canelo by decision.
I don't always believe that my prediction should be the best bet in a fight. But this is one of those cases where it's smarter to go that way.
With that out of the way, we're almost done. This Canelo Alvarez vs. Gennadiy Golovkin 3 betting guide has covered all there is to know. Of course, I will be back with updates on the venue and anything else that changed. So, please bookmark this page and revisit us for those.
As it stands, the Canelo vs. GGG 3 odds look sure to bend closer toward the undisputed 168-pound champion, so it might be a good idea to get on those. That is if you are backing Canelo.
I know that some might have reservations about both boxers, especially with Alvarez coming off an unconvincing performance against Bivol. When I'm a bit wary about who to bet on, I like to have something to fall back on.
For instance, if I want to see a little bit of the action before committing to betting on Canelo Alvarez vs. GGG 3 odds, the live betting function is a great option.
It allows you to bet in-play once you've got a good read of things, but there are also multiple markets you can target that are not available before the fight.
Read the following article if you want to learn how live betting on boxing works. Good luck with your bets!