Can Tottenham Hotspur Join the Soccer Elite, or Are They Destined to Remain on the Cusp?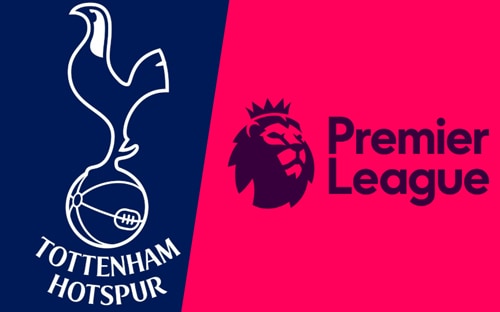 There is no doubt that for many years now, Tottenham Hotspur has been one of the most intriguing Premier League clubs to watch. Well, for the neutrals, at least.
Spurs fans have witnessed some great performances but have had their fair share of bitter disappointments as well. The fact of the matter is that the club just can't seem to move up a gear.
They have had teams which could be dazzling on their day but also way too naive when it mattered. This perpetual underachieving status has led to club chairman Daniel Levy trying many different approaches over the years.
He has overseen the appointments of no less than 11 managers since taking the post back in 2001. After it became apparent that the local managerial market could not produce a person to lead the club forward, Levy started looking abroad.
But neither the much-coveted Jacques Santini nor the up-and-coming managers Juande Ramos and Martin Jol held the job for too long.
Despite winning the League Cup in 2008, there was always the feeling that Tottenham was not living up to their potential and certainly not living up to the player investment being made.
A further three managerial appointments were made between 2008 and 2013. And they definitely brought about a more positive trend.
Harry Redknapp was able to stabilize the club's results mostly due to the efforts of Modric, Lennon, and Defoe. After him, young Andre Villas-Boas was able to cultivate an electric Gareth Bale, who scored 21 Premier League goals in 2012 before leaving for Real Madrid.
Tottenham was beginning to flirt with the Champions League spots on a more regular basis, and Spurs fans have some fond memories of the period, but again, no trophies were won.
In one of his more audacious attempts to propel his club to glory, Daniel Levy appointed Southampton manager Mauricio Pochettino in 2014.
Poch was a virtual unknown to English fans, right up until the point when he steered the Saints to an eighth-place finish.
To be honest, for me, he seemed like just another manager who Levy brought on in a desperate attempt to turn things around. Southampton was impressive during his tenure, but it was just one season, and we've seen plenty of managers who fail miserably at bigger clubs.
Also, there was a feeling that this had been tried before. A young manager with new ideas and ambition wasn't going to excite the public.
Well, I guess I was wrong. Spurs have made great progress under Poch, and Levy won't be regretting this appointment at all.
Last night, Spurs qualified for the knockout rounds of the Champions League with an impressive draw against Barcelona. That prompted me to write this post that looks at the club in some detail and tries to assess where they go from here.
Let's start with a look at how Pochettino has made such a big impact on Spurs.
The Poch Effect on Spurs
The Argentinian is in his fifth season with Tottenham, and there is no doubt that the club is in the best shape it has been during the Premiership years.
Under his tenure, Spurs were able to finish in the top three on a number of occasions and made a return to the Champions League in 2016. They even reached the last 16 of the top European competition in 2017.
One aspect Tottenham supporters love about Pochettino is that he was finally able to make the team compete against local rivals Arsenal. Even in Arsene Wenger's darkest times with the Gunners, they were still able to edge out Spurs most of the time.
Poch put a stop to that and steered the team into a higher-place finish than Arsenal for two consecutive seasons. It might sound like a small detail to some, but people who know how important North London bragging rights are will surely understand the magnitude of this.
It definitely breeds confidence into the team and supporters. This is something which the Tottenham manager relies on a lot. His energetic, high-pressing style feeds off of the players' positive vibe, and this has been instrumental in Spurs raising the bar.
The other thing he has brought is consistency.
For all the flair in past years, Tottenham wasn't ever able to replicate their best performances regularly.
Looking at the numbers, Poch could legitimately be considered Spurs' most successful manager in history. He has a win percentage of 55.19%, which is even higher than that of legendary managers of the '60s.
Poch is also the longest-serving boss since Keith Burkinshaw, who managed Spurs between 1976 and 1984. That's quite a record for a 46-year-old who had never managed at the top before.
So, we can conclude that this time around, Levy's choice has made a difference. Pochettino has stabilized performances, and he is loved by the supporters and everyone at the club. He also recently signed a new contract with the club, and everything looks to be just fine on paper.
However, there are legitimate reasons for Tottenham fans to be wary. I will go into more details by highlighting the ups and downs of this season, which I believe are very indicative of what may lie ahead for Spurs in the long run.
Positive Trends from Spurs This Season
Naturally, we have to start with Spurs' record in the Premier League this term.
The Great Start in the EPL
Despite the recent heartbreaking defeat by Arsenal, Tottenham has racked up 36 points in 16 games. Those are numbers they wouldn't have dreamed of just a few years back.
They are not playing their best soccer under Poch, but they have shown that results can be ground out when it matters. That's a trait that all clubs need if they're going to be successful.
Keeping the Squad Together
One big positive which I believe is being underestimated is that the club has been able to tie down their best players with long-term contracts.
This is huge, as it is one of the important step stones to maintaining consistency.
When Pochettino took over and started producing good results, this was one of the first potential pitfalls. Yes, Tottenham was playing good soccer, and they had some of the brightest young talents in England, but would they be able to keep them?
The answer so far is yes.
In the last two years, Spurs have been able to extend the contracts of their most important players, Kane, Eriksen, and Lloris. This summer, midfielders Heung-Min Son and Dele Alli also put pen to paper on new deals. The Belgian defensive duo Toby Alderweireld and Jan Vertonghen is also expected to extend their stay after Pochettino committed.
This is practically the team's backbone, and I think the manager played his cards brilliantly this summer. He publicly stated that he is focused on carrying Tottenham into a new era and is not listening to any offers.
This helped relax the players and is one of the main reasons they willingly tied their future to the club.
So, it looks like Spurs are in a great position. They have all their star players and their best manager in the history of the EPL all tied down with long-term contracts. They have become a more mature team that can close out games when they are not having their best day.
And they are expected to move to their new stadium soon and begin an exciting new era. All good, right? Well, not exactly.
While they definitely have some of the necessary prerequisites for building a long-lasting legacy, there are concerns that Tottenham's ship can sink easier than expected.
Let's take a look at what can go wrong.
Negative Trends from This Season
The obvious one is the delayed opening of the new stadium, so let's start there.
The Transition to the New Stadium
Spurs players and supporters were promised their new home for the start of the season, but they are still having to play at Wembley.
Even if Levy and Poch are downplaying it, I believe this has had an unnerving impact on the whole atmosphere around the club. Players always react in a negative way when an important aspect is lingering. Spurs will benefit greatly from closure here, but it seems they will have to wait until January.
And that's not even the hard part. Playing in their new stadium will definitely be exciting for the team, but will it be productive, as well?
If we have learned anything from history, it's that moving grounds in England is no easy job for soccer clubs.
There are multiple things to be considered and a lot that can go wrong. Let's take Arsenal for example. The Gunners moved to the Emirates in 2006. Even after several years of playing there, some of the players were saying that they felt they played on neutral ground.
As an Arsenal fan, I can testify to the fact that it is really tough to re-create the authentic Highbury atmosphere even with the club's best efforts to personalize the new stadium.
English fans tend to be more conservative and deeply rooted in their clubs' traditions. So, I can't imagine that the transition will go smoothly for Tottenham. On top of that, there is actual statistical evidence that teams experience a drop in performances when moving stadiums.
A Gracenote Sports study shows that there is one recurring trend. Teams up their number of home points won in the last seasons of old stadiums, but the percentage drops when they move.
If we look at Arsenal's record, we can see exactly that.
Arsene Wenger won 58% of the Gunners' overall points at home between 1996 and 2003. Mind you, these are some of Arsenal's best seasons in the Prem. However, in their last year at Highbury, that figure went up to 67%, and after the move to the Emirates, it again dipped to around 60%.
Southampton is another team that experienced the same. They were winning 64% of their points at the Dell, and the number went up to 67% in their final season there. After the move to St. Mary's, the percentage dropped to 58%.
So, if history is anything to go by, Tottenham will have to find a quick way to endear supporters to their new ground. And they can expect a dip in points collected at home.
Keeping Hold of Ambitious Players and the Manager
Another important aspect here is Pochettino's long-term ambitions. As I said, the manager was happy to commit to Tottenham for now, but there are some things beneath the surface here.
Although I believe that Poch is legitimately interested in creating a Spurs dynasty in their new stadium, I also think that his head may be turned at some point.
After all, he did publicly say that the club is not a realistic challenger for both the Champions League and Premiership. Not exactly what Spurs fans want to hear, but it's the truth.
The manager has built a good foundation and a magnificent team, but will he wait around to win a trophy with them? And will all those England internationals stick with the club if they don't find a way to win silverware?
Champions League Struggles
Even though I don't fully agree, modern soccer has made participating in the UCL a leading metric with which we measure top teams' performances.
Like it or not, in this age, Tottenham will definitely have to improve their record in the tournament if they are to be considered as a member of the elites.
Yes, they were able to qualify for the last 16 in a very tough group this year. Taking a point at Barcelona will definitely be something to remember for Spurs fans.
However, we must note that them progressing is largely down to an underachieving Inter Milan. Even with Tottenham's heroics at the Nou Camp, Inter would've been through if they managed to beat PSV.
Don't get me wrong – I'm not suggesting that Spurs didn't deserve to come second. They navigated a very tough schedule and were able to squeeze past at the end.
I may be downplaying the achievement a bit because I don't believe they have a realistic chance of mounting a serious challenge in the CL.
Reaching the last 16 in that fashion is always a boost, but if we put things into perspective, I'm not sure the team can compete with the elites yet. They may have made some ground on the top clubs in England, but as it stands, they are far from being a factor in Europe.
Where Can Spurs Go from Here?
Even though it might sound strange coming from an Arsenal fan, I am actually rooting for Pochettino. His managerial style is exciting, and he is reminiscent of some of the most successful long-serving managers in EPL history.
One thing I very much like about him is that he has publicly spoken about the fact that it's his responsibility to blood young English players, giving them the chance to play in the first team and develop. And he has done that with great success.
Kane, Alli, and Dier are prime examples of what can happen if you give youth a chance. Harry Winks is another player who is establishing himself in the first-team.
It is good to see, as the current climate of the Premier League can be very unforgiving when it comes to this approach.
Most EPL managers are paying big money to get international talent now, as the pressure for instant results makes using young kids regularly a risk.
I expect that Tottenham's big season will be the next one. They will have already played some games in their new ground and will probably have pretty much the same squad as this year.
An important factor for how next year will pan out is whether the team is going to participate in the Champions League. While the team looks on course to make the top four yet again, the defeat to Arsenal would have definitely provided a reality check that this season will be much more competitive.
It will definitely be one of their main goals this year, but I actually think it can prove to be a blessing in disguise if Tottenham misses out. We all know how demanding the tournament is. Naturally, top teams that don't have UCL matches surge in the domestic competitions. The most recent example was Conte's title-winning Chelsea in 2017.
Of course, Spurs will probably not be able to attract top talent if they don't play in the Champions League, but this may not be too big of an issue. As I mentioned, they already have a solid squad. If they can keep that, not playing in the UCL can give them a huge boost in the hunt for the Premiership.
Conclusion
To me, it's all looking like a pile of cards right now. Pochettino has built something that can last, but it can easily fall apart if results don't come quick enough or if players start leaving.
The club has never been closer to the top, and I hope that Levy can appreciate that and give it a chance. Both the manager and team collectively seem committed to the cause at the moment, but there is one key element they need to work on.
Spurs simply HAVE to acquire a new mentality.
The club hasn't had a top status in the League since the '60s. They have always played entertaining soccer, but there's nothing to show for it.
If Poch can unlock the full potential his players have, they might be in for something very good. It is their best chance to do it, but the circumstances in the Premiership may mean that they will come up short once again.
My feeling is that Pochettino will be at the helm when the next season starts. But it remains to be seen whether he can transform Tottenham from a group that can pressure the top teams to one that can actually compete with them.