Hide Bonus Offers
| | | | | |
| --- | --- | --- | --- | --- |
| #1 | Bovada Sports | 50% Up To $250 | Visit Site | Bovada Sports |
| #2 | BetUS | 125% Up To $2,500 | Visit Site | BetUS |
| #3 | MyBookie | 100% Up To $1,000 | Visit Site | MyBookie |
| #4 | Everygame | 100% Up To $500 | Visit Site | Everygame |
| #5 | BetOnline Sports | 60% Up To $1,000 | Visit Site | BetOnline Sports |
Can the Rockets Win the NBA Championship Next Year?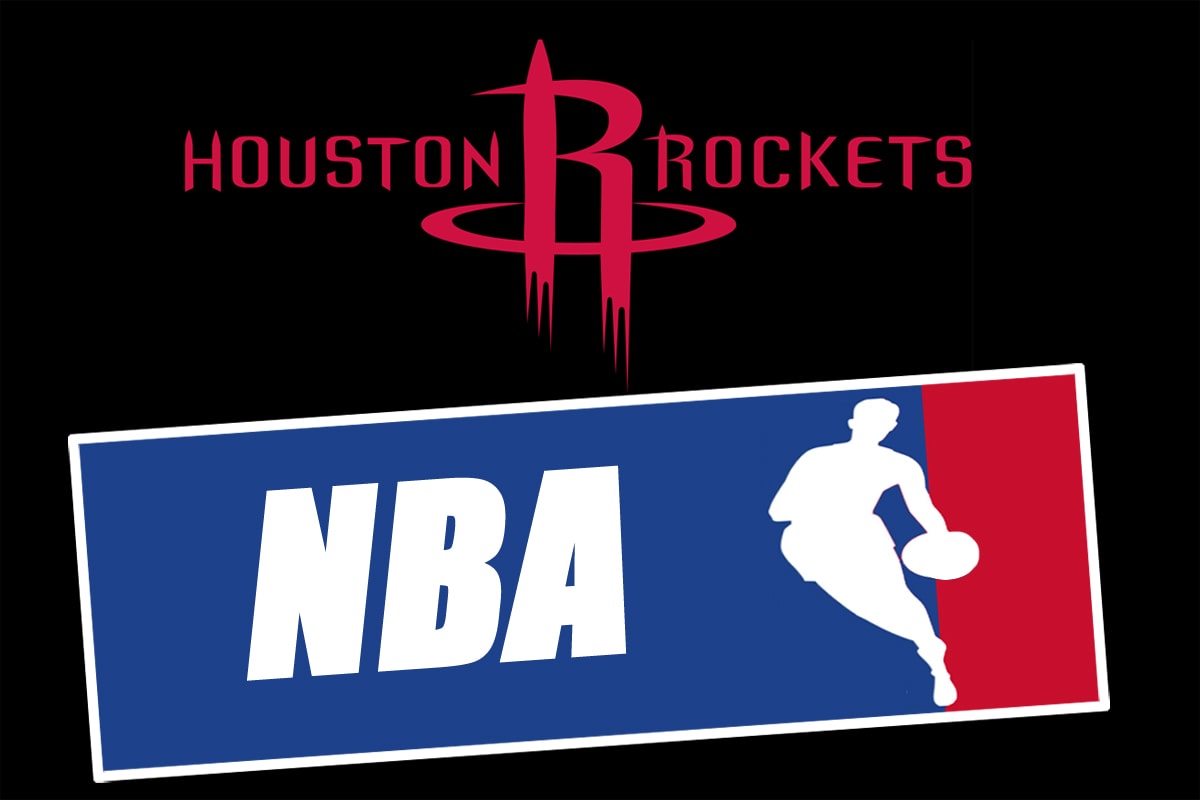 This was supposed to be the year of the Houston Rockets.
Chris Paul was healthy, the Rockets brought in Carmelo Anthony, and James Harden was ready to exorcise some NBA playoff demons.
The 2018-19 NBA season didn't get off to quite the start Houston had hoped for. CP3 got hurt as he often does, Melo was an utter disappointment the team would later trade away, and Harden was left playing isolation ball to the moon and back.
While not ideal at first glance, Houston's dependency on Harden to bail them out time after time bred one of the most dominant single-season scoring efforts we've ever seen.
Harden's amazing 2018-19 campaign gave way to NBA MVP chants, helped produced another 50+ win season, and thrust the Rockets back into the NBA Finals conversation.
For anyone trying to predict the league MVP or betting on the NBA Finals, Harden and the Rockets looked to offer a ton of value. That wasn't to be the case, though, as CP3 being healthy wasn't quite enough as Houston fell to the Golden State Warriors, 4-2.
That was quite the deflating end to the season, especially since it served as a sizable step back from losing in seven games to the Dubs in the Western Conference Finals the year prior.
Needless to say, some think it could be back to the drawing board for the Rockets.
I'm not entirely sold, but a change or two could be necessary. Believe it or not, though, Houston is still very much a title threat, and depending on how things shake out, you just may want to bet on the Rockets to win the 2020 NBA Finals.
Here's what might need to happen to make that dream a reality.
Kevin Durant Leaves the Warriors
Am I saying the Rockets absolutely can't beat the Warriors unless KD leaves? No, but I'm also not going to say they positively will beat them even if he doesn't.
I mean, he was injured for the final two games of their recent series and, well, they still lost.
Regardless, Durant is arguably the best player on the planet. Golden State is tougher to stop without him there, and if he's gone, the Dubs aren't quite the juggernaut they can be with him leading the charge.
I don't think losing Durant means Golden State can't compete for titles, but this would be a big deal. Throw in the loss of Klay Thompson, and Golden State would quickly be on a downward trend.
LeBron James Never Gets the Lakers Going
Here's another hope for Rockets fans: for the Lake Show to remain grounded.
So far, not so good for King James in La La Land. His first season on the Los Angeles throne was a mitigated disaster, and with dysfunction and no concrete prospects, the Lakers' immediate future is looking bleak.
The path back to the playoffs and perhaps a title shot gets easier with KD possibly headed for the Eastern Conference, but if the Lakers experience a meteoric rise, it could negatively impact Houston.
The Rockets need the current balance of power to stay as it is. If it's just them and the Durant-less Warriors up top, they'll have a real shot at taking over the west.
James Harden Is Amazing Again
No matter what tricks head coach Mike D'Antoni has up his sleeve or what big additions the Rockets plan on bringing in, Harden needs to be great again.
Harden put up an insane 36.1 points per game, which registered as the most by anyone during a regular season since Michael Jordan paced the league with 37.1 back in 86-87.
Demanding that exact season or better may be asking too much, but Harden needs to again put the Rockets on his back and keep defenses honest.
Houston keeps breaking records for most three-pointers made in a season, and that's equal parts Harden's shooting and his ability to draw the defense's focus his way. If he can tear it up and find the open guy more often than not, the Rockets could be even better next year.
CP3 Has One Last Gasp
As presently constructed, it's pretty likely Houston can't win a title unless Chris Paul is healthy and playing at a very high level.
That wasn't always the case this past season, but just the year prior, he was doing great things and had the Rockets up 3-2 over the Dubs in the Western Conference Finals.
CP3 got hurt, and Houston crumbled.
Paul wasn't quite as good this time around and is now 34 years old, so it's fair to wonder just how much gas he has left in the tank. If it's even a modest amount, it may be enough to help push the Rockets to the NBA Finals for one last title run.
The Eastern Conference Takes a Step Back
Getting through the tough west and into the 2020 NBA Finals is one thing, but few seem to appreciate how dangerous the east is these days.
As things stand, the Bucks, 76ers, Raptors, and even the Celtics all look like viable title threats for the foreseeable future. That is, if things don't change drastically.
Rumor has it that massive NBA free agents like Kawhi Leonard, Jimmy Butler, and Kyrie Irving could all be headed out of town. Even if one of those guys jumps ship, the team they're leaving behind will almost certainly no longer be a realistic title threat.
Then there is the conversation of where these guys go, as well as where other free agents like Kevin Durant and Klay Thompson wind up.
Nobody knows for sure how it'll go down just yet, but if the east regresses because of it, Houston could benefit.
Houston Trades Clint Capela
Maybe I'm wrong here, but I think a huge key to Houston's future success is cutting ties with big man Clint Capela.
I know, Houston just signed him to a lucrative long-term deal, and he does provide easy offense around the basket as well as shot-blocking.
But Capela is not an elite defender, he doesn't provide range as a shooter, and he's come up small in some big moments. There's a reason the Rockets didn't confide in him fully in the biggest series of the year and why I'm not the only one suggesting the Rockets need to trade him.
The question, of course, is who steps up and replaces Capela and what team will pay to get him.
Kenneth Faried was solid enough in big minutes last year and even learned how to shoot, while the Rockets went very small frequently when matched up with the Dubs.
And really, next year is all about getting past the Warriors and into the Finals, so matching up in a way to actually accomplish that has to be pretty important.
One way to make that happen is to deal Capela to the Hawks. Atlanta will be interested in shedding Kent Bazemore's contract, while the team had previously been shopping Taurean Prince.
The Hawks also have two picks inside the 2019 NBA Draft lottery, so they could end up using those on replacements for these guys. Prince and Bazemore strengthen a soft Rockets bench, while also giving Houston two capable wing players who can defend and hit the outside shot.
They'll have to figure out something for when they run into the bigs of the Western Conference (Nikola Jokic and the like), but this move molds them better to take on the Dubs and makes them stronger overall.
Will the Houston Rockets Win the 2020 NBA Finals?
It's too early to tell. However, Kevin Durant is almost certainly leaving Golden State, so one box is about to be checked.
If that leaves the Rockets as the early favorites to emerge out of the west, even one more of these other things working in their favor could help them out a great deal.
I still think Harden needs to beast out, and Chris Paul needs to stay healthy, while trading Capela for the right package could free space up and make Houston deeper and more balanced than ever.
Guaranteeing a title run this early in the game isn't wise. The Rockets will probably have very appealing 2020 NBA Finals odds at the top betting sites, though. And considering how well they've played the past few years, they'll surely be among the very best contenders for next year's championship.