Can Novak Djokovic Win the Golden Slam in 2021?

Novak Djokovic has a chance to do something that no other male tennis player has achieved in history – complete the Golden Slam.
For that to happen, he needs to win all four Grand Slam tournaments plus the gold medal at the Olympics.
It would be an amazing achievement and he's already ticked two boxes! He's won the Australian Open and the French Open in 2021, and currently has his eyes set on Wimbledon.
Odds suggest he's a heavy favorite to win the trophy in London. Right now, he's priced at 1.90, with his main competitor coming with odds of 6.50.
Djokovic is currently favored to win the Olympic Gold in Tokyo, too, and he's also the favorite for the 2021 US Open.
Betting on Novak Djokovic to Win the Golden Slam
If you believe Djokovic will achieve the Golden Slam in 2021, you can make some money off it. If he does it, you can get 9x your stake if you bet on this market at Bovada.
I think there is a good chance for that to happen and the man himself agrees.
"Everything is possible, and I did put myself in a good position to go for the Golden Slam."
He's not the only one – the same belief is shared by his coach Marian Vajda. The man who was by Djokovic's side in winning 83 of his 84 titles confirmed the Golden Slam is Djokovic's target.
Knowing that he's been nothing short of brilliant this year, it seems strange why the betting odds are so long. One of the possible reasons behind this is that Djokovic had a similar opportunity five years ago, but ended up messing it up.
It was 2016 and the Serbian had already won two of the four Grand Slams of the year. Then, Wimbledon came and he got knocked out in Round 3.
Fast-forward to 2021 and it's a similar situation. He's already got two 2021 Grand Slam titles in his cupboard and is now looking to grab the third one.
He's a huge favorite to win the 2021 Wimbledon and it's not just because of his imperious run. It's also because his main competitor Rafa Nadal has decided to skip the tournament.
I predict that Novak Djokovic WILL win the Golden Slam in 2021, and the odds of 10.00 are appealing.
Djokovic is Halfway to Completing a Grand Slam
He won the Australian Open in February. He won the French Open in June. Is he going to win the Wimbledon in July and the US Open in September?
The odds on such a scenario playing out are +290 at Bovada. If he won those two tournaments, Djokovic would become the first male tennis player to get a tennis Grand Slam since 1967.
That's when Ron Laver did it for the second time in his career, five years after his first Grand Slam. The only other player who accomplished such a feat is Don Budge who did it in 1938.
By winning a tennis grand slam, Djokovic would get an upper hand in the GOAT conversation over Nadal and Federer.
Djokovic is the best tennis player in the world in 2021. To prove he's the best in history, he needs to complete a Grand Slam this year. The odds are 3.90 for that.
That seems like enough of a reason for Djokovic to do his best in the remaining two Majors. At Wimbledon, he's supposed to have a field day – Nadal is absent and Federer is out of form.
At the US Open, however, it could be much more challenging. Rafa Nadal is planning to make his comeback to the court after a few months of pause. When he does return, he's probably going to be in a much better shape than Djokovic.
Why? Because Novak's schedule is incredibly hard! After Wimbledon, he's traveling to Tokyo to challenge the Olympic Gold, something he's yet to win.
And just a few weeks after the Olympic Games, Djokovic will go to America to try to win the US Open trophy for the fourth time in his career.
At this point, it seems that it's going to be his most challenging task of the year. Nevertheless, oddsmakers expect him to win it – he's the #1 favorite with odds of 2.62.
Djokovic Aiming for His First Olympic Gold
Djokovic was only 21 when he played at the Olympics the first time. Representing his native country of Serbia, he won the Bronze in 2008.
Four years later, he was once again an Olympian. He entered the tournament as the second seed but ended up losing to Andy Murray (who went on to win Gold).
His most recent Olympic adventure happened in 2016 in Rio de Janeiro. Ahead of the tournament, he was the #1 favorite for winning the gold medal (no surprise there as he had finished the previous two years as the ATP #1).
But then, one of the biggest upsets of his career happened – Djokovic lost to Juan Martín del Potro in Round 1.
Losing at the very start of the Olympics is a nightmare that's been hunting the Serbian superstar for five years. You can be sure that he's going to be extremely determined to make amends this summer.
AUGUST
Casino of the Month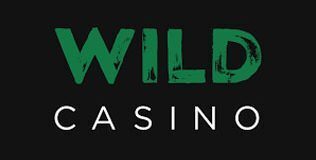 Welcome Bonus
250% up to $5,000
Read Review
Visit Site