Can Harry Kane Break the EPL Goalscoring Record?

Just days after netting his 200th goal in all competitions for Tottenham, Harry Kane scored his 150th Premier League goal as Spurs beat West Brom on Matchday 8.
The England striker reached the milestone in just 218 games, with only Alan Shearer (212) and Sergio Aguero (217) scoring their 150th EPL goal in fewer appearances.
Kane now finds himself in the top ten Premier League scorers of all time. He is still a long way behind Shearer's tally of 260 goals, but with every landmark he passes, he edges closer to the all-time record.
In this post, I take a look back over Kane's career, discuss if injuries could hinder him, and decide whether or not he is capable of breaking the EPL goalscoring record.
Where Does Kane Rank Among the Top EPL Scorers of All Time?
It makes sense to start by looking at where Kane ranks among the greatest goalscorers in Premier League history.
The table below shows the top EPL scorers of all time, with Kane just scraping into the top ten. The table also shows how many games it took each player to reach their tally, along with their individual goals-per-game ratio.
TOP 10 PREMIER LEAGUE GOALSCORERS OF ALL TIME
PLAYER
GOALS
GAMES
GOALS PER GAME
Alan Shearer
260
441
0.59
Wayne Rooney
208
491
0.42
Andy Cole
187
414
0.45
Sergio Aguero
180
265
0.68
Frank Lampard
177
609
0.29
Thierry Henry
175
258
0.68
Robbie Fowler
163
379
0.43
Jermain Defoe
162
496
0.33
Harry Kane
150
218
0.69
Michael Owen
150
326
0.46
As you can see, Kane is tied with Michael Owen on 150 goals, yet the Spurs man has played over 100 games less than Owen.
Kane is only 12 goals behind Jermain Defoe and 13 shy of Robbie Fowler. However, Defoe made almost 500 Premier League appearances, while Fowler reached his tally in just under 400 matches.
Given that Kane has only played 218 games, he looks set to overtake a number of players directly above him in the all-time EPL scoring charts in the not too distant future.
Kane's Goals-Per-Game Ratio Stands Out
As things stand, Kane (0.69) boasts the best goals-per-game ratio of any player in the top ten. Sergio Aguero (0.68) is marginally behind, but the Manchester City forward is coming towards the end of his career and has slowed down significantly recently.
Most importantly, Kane's goals-per-game average is currently better than Shearer's (0.59). The former Southampton, Blackburn, and Newcastle striker finished his career with a highly commendable 260 goals in 441 Premier League games, yet Kane is on course to eclipse that.
Indeed, if Kane continues to score at his current rate, he could surpass Shearer's record in the coming years.
Kane's Career in Numbers – The Story So Far
Let's take a look back over Kane's career and assess how he put himself in contention to break the all-time Premier League goalscoring record.
2012/13 – Debut EPL Season (4 apps, 0 goals)
Following eye-catching loans spells with London clubs Leyton Orient and Millwall, Kane was handed his EPL debut when he was 19. However, he made just one substitute appearance for Spurs in 2012/13, before joining Norwich City on a season-long loan.
Kane was only featured in three Premier League games for the Canaries, with an injury keeping him on the sidelines. He was recalled by Tottenham midway through the campaign, before ending the season on loan at Championship side Leicester City.
2013/14 – Breaking Through at Tottenham (10 apps, 3 goals)
Under manager Andre Villas-Boas, Kane only made four substitute appearances across Tottenham's first 32 EPL games in 2013/14. But following Villas-Boas' sacking, the striker started each of Spurs' final six league matches.
Tim Sherwood gave Kane an opportunity to show what he could do, and the youngster did not disappoint. Kane notched up three goals and two assists in six appearances, with a three-game scoring streak against Sunderland, West Brom, and Fulham thrusting him into the spotlight.
2014/15 – Becoming a First-Team Regular (34 apps, 21 goals)
After making an impression at the end of the previous season, it was clear that Kane was ready to challenge for a regular place in Tottenham's first team. Mauricio Pochettino replaced Sherwood in the summer of 2014, and the Argentine wasted no time in making Kane his man main.
It quickly became apparent that Kane was a special player. Following a flying start to the campaign, the striker was rewarded with a new contract in February 2015. The goals just kept on flowing.
Kane netted braces against Chelsea, West Brom, Arsenal, and QPR in the space of nine matches, before bagging his first EPL hat-trick in a 4-3 victory over former club Leicester.
He ended the season with 21 goals, finishing second behind Sergio Aguero in the Premier League scoring charts. Kane's efforts were also recognized by the PFA, with the striker being named Young Player of the Year, as well as earning a spot in the Team of the Year.
2015/16 – First Golden Boot (38 apps, 25 goals)
By this time, Kane had established himself as one of the best forwards in England, if not Europe. His goals kept Spurs in the title race for much of the campaign, although Leicester eventually secured unlikely EPL glory.
Kane clinched his first Golden Boot in 2015/16, this time finishing one goal clear of Aguero. He started every Premier League game that season, racking up one hat-trick and six doubles along the way.
After netting his 22nd goal of the campaign, Kane became Tottenham's highest scorer in a single EPL season. He was also named to PFA Team of the Year for the second term in a row.
2016/17 – Second Gold Boot (30 apps, 29 goals)
Two separate ankle injuries saw Kane miss eight Premier League games in 2016/17, but that didn't stop him from claiming the Golden Boot for a second consecutive season.
In fact, despite featuring in eight fewer matches, Kane managed to eclipse his tally from the previous year by four goals.
The striker scored two goals in five games prior to his first lay-off, before notching up a phenomenal 17 goals in 17 appearances between his two injuries. When he returned to action after his second spell on the sidelines, he scored ten goals in just eight outings, including four in a single match against Leicester and a hat-trick on the final day against Hull City.
Kane's endeavors saw Spurs finish as the highest scorers in England's top flight, yet they ended up finishing second behind rivals Chelsea.
2017/18 – Record Breaker (37 apps, 30 goals)
Kane kicked off the 2017/18 campaign with a remarkable run of four braces in six games against Everton, West Ham, Huddersfield, and Liverpool.
Following a steady run of goals, he then scored back-to-back hat-tricks either side of Christmas, becoming the first player in EPL history to net six hat-tricks in a single year. Kane also broke Shearer's record for most Premier League goals scored in a calendar year, finishing 2017 with 39.
Records continued to tumble. After becoming Tottenham's top EPL scorer in January 2018, Kane racked up his 100th Premier League goal in February, reaching the milestone in just 141 matches.
Despite enjoying the best goalscoring season of his career, Kane was ultimately denied a third straight Golden Boot by Liverpool's Mohamed Salah. The Egyptian stole the headlines, but Kane broke the records.
2018/19 – An Injury-Hit Season (28 apps, 17 goals)
Unfortunately, Kane was limited to just 28 EPL appearances in 2018/19. His ankle problems returned, forcing him to miss ten league games over the course of the campaign.
He still managed to score a respectable 17 goals, with only five players in the division netting more. But after bagging 14 goals in 22 matches between August and New Year's Day, he managed just three in seven games from January until the end of the season in May.
2018/19 was a disappointing campaign for Kane on a personal level, but his season was made even worse by the fact that Tottenham lost to Liverpool in the Champions League final.
2019/20 – More Injuries, More Goals (29 apps, 18 goals)
Kane started last season in typical fashion, scoring 11 goals in his first 20 league outings. However, injury struck once again. This time, he suffered a ruptured hamstring tendon, which threatened to rule him out for the remainder of the campaign.
But Tottenham's star man only missed eight games before the pandemic hit the UK and the Premier League was shut down. England's top flight was suspended for over three months, giving Kane time to recover.
Following the restart, Kane notched up seven goals in the final nine matches of the season, including doubles against Newcastle and Leicester.
The 2019/20 campaign was not ideal for anyone, although the EPL lay-off was somewhat of a blessing in disguise for Kane.
2020/21 – Road to Recovery? (8 apps, 7 goals)
Kane has started the current campaign in blistering form. He has already posted an outrageous 13 goals and ten assists in 14 appearances in all competitions this term, including seven goals and eight assists across the opening eight Premier League games.
Jose Mourinho has given Kane a license to roam this season, and although he is occupying deeper positions on the pitch, he is still scoring at a frightening rate.
He also seems to have developed an almost telepathic understanding with Son Heung-min. The two forwards have already combined for numerous goals this year, with the South Korean aiding Kane's record-chasing bid.
If he can stay fit for the remainder of the campaign, he could easily better his highest-scoring season.
Will Injuries Prevent Kane From Breaking the Record?
It is no secret that Kane has been hindered by injuries throughout his career. He has so far been fortunate enough to avoid a season-long injury or a major setback, but he has spent multiple spells on the sidelines over the years.
Naturally, there is a sense that if one thing can prevent Kane from surpassing Shearer's record, it's injury.
The tweet below shows the full extent of Kane's problems.
Kane currently sits on 150 EPL goals, 110 behind Shearer. Given that he is still only 27, you have to assume that he has five or six years left at the very top of the game.
If the Tottenham man continues to score at a rate of 0.69 goals per game, it will take him 160 games to equal Shearer's 260 Premier League goals. With 38 matches in a season, that works out at roughly 4.2 seasons.
When you assess the statistics, Kane is on course to break the all-time EPL scoring record in the 2024/25 campaign. He will only be 31 at that point, so even if he does pick up more injuries, he should still have plenty of time to get the job done.
Ultimately, if Kane can avoid any serious long-term injuries, the numbers suggest that he should break the record.
Does Kane Need to Leave Tottenham to Break the Record?
Ever since Kane established himself as a world-class striker, he has continuously been linked with a move away from Tottenham.
After all, Spurs haven't won a trophy since clinching the Carling Cup in 2007/08, with their last league triumph coming all the way back in 1960/61.
If Kane left North London and joined an elite club, there is no denying that he would stand a far better chance of winning some silverware. However, I don't think he needs to leave Tottenham in order to break the Premier League goalscoring record.
In fact, he would arguably stand a better chance of overtaking Shearer if he stayed with Spurs.
Whatever happens between now and the end of his career, Kane will always be viewed as a Tottenham legend. He is adored by the club and the supporters. If fit, he is guaranteed to start every EPL game for Spurs, yet if he moved elsewhere, he might face competition for his place in the team.
Kane strikes me as the kind of guy that wants to break records. I don't think he is overly fussed about winning trophies, although he would no doubt love to guide Tottenham to glory.
At the end of the day, Kane loves scoring goals. It's as simple as that.
Given his ability, it wouldn't be a shock if the likes of Liverpool, Man City, or Real Madrid came calling. But if Kane is serious about becoming the Premier League's greatest-ever goalscorer, I believe he should stay with Spurs.
The Verdict
Even if Kane's career ended today, he would still be classed as one of the best strikers in EPL history. The Tottenham ace has already broken countless records, but I don't think he is done just yet.
In my opinion, only a career-ending injury can stop Kane from becoming the Premier League's all-time leading goalscorer.
The rate at which he has scored throughout his career makes it difficult to imagine him falling short of Shearer's record. He is arguably the best finisher in the country, and his hunger for goals is unrivaled. I can't see that changing anytime soon.
Over the past six full seasons, Kane has netted an incredible 140 goals in 196 league games. Having already scored seven in eight appearances this term, you'd be foolish to bet against him breaking the record.
With a host of compelling statistics to back it up, Harry Kane looks set to break Alan Shearer's Premier League record of 260 goals in the coming years.
August
Casino of the Month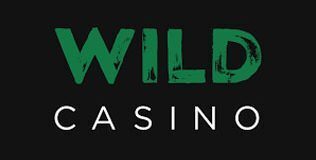 Welcome Bonus
250% up to $5,000