Can Erling Haaland Break Cristiano Ronaldo's UCL Goalscoring Record?

Can Erling Haaland break Cristiano Ronaldo's UEFA Champions League goalscoring record? That is a question that soccer fans all around the world are asking at the moment.
Having netted 136 goals in 178 Champions League games, Ronaldo's record won't be broken anytime soon. But if the early stages of Haaland's career are anything to go by, CR7's achievements could be eclipsed sooner than you might think.
At just 21 years of age, the Borussia Dortmund striker has already scored 21 goals across his first 17 UCL appearances – giving himself a fighting chance of breaking Ronaldo's record.
He still has a long way to go, of course. But if he carries on the way he's going, the Norwegian prodigy could overtake the Portuguese megastar.
Here are four reasons why Haaland will break Ronaldo's UCL scoring record.
Haaland's Goals-Per-Game Ratio is Insane
As soon as Haaland netted a hat-trick on his Champions League debut, it was pretty clear that he was destined for greatness.
The prodigy opened his account in September 2019 with a treble in Red Bull Salzburg's 6-2 thrashing of KRC Genk. He went on to bag ten goals in eight UCL outings that season, moving to Dortmund midway through the campaign.
During the 2020-21 season, he continued to enhance his ever-growing tally – netting a further eight goals in ten appearances. This term, he is already one from one.
Having scored 21 goals in 17 Champions League games, Haaland boasts an outrageous goals-per-game ratio of 1.24. Ronaldo, by contrast, has a ratio of 0.76 goals per game.
COMPARING GOALS-PER-GAME RATIOS IN THE UCL
Player
Games
Goals
Goals Per Game
Erling Haaland
17
21
1.24
Cristiano Ronaldo
178
136
0.76
It is worth noting, of course, that Ronaldo has chalked up a whopping 178 UCL appearances. Naturally, the more games you play, the lower your goals-per-game ratio is likely to be.
Still, it is very difficult to ignore Haaland's outstanding return during the early stages of his Champions League career.
If Haaland continued to average 1.24 goals per game, he would equal Ronaldo's record in his 109th UCL appearance.
Sure, it will be extremely tough for Haaland to maintain his current average across multiple seasons. But after making such an impressive start to life in Europe's top tournament, he is on course to eclipse Ronaldo's achievements.
Ronaldo Made a Slow Start to His UCL Career
Believe it or not, Ronaldo failed to find the back of the net in each of his first 26 Champions League games.
In fact, between 2003-04 and 2005-06, Ronaldo went three entire UCL campaigns without scoring a single goal.
When you consider his remarkable scoring record in the Champions League, it seems crazy that it took him so long to open his account.
Granted, he was still finding his feet back then – and Man Utd didn't make it past the last 16 during that period. Even so, it is hard to believe that he initially struggled in Europe's premier competition.
In October 2007, CR7 eventually scored his first UCL goals in his 27th appearance – bagging a brace in Man Utd's 7-1 rout of AS Roma.
The rest, as they say, is history!
Champions League goals than: Ronaldo ?? Michael Owen ??????? Francesco Totti ?? Fernando Torres ?? Nicolas Anelka ?? Harry Kane ??????? David Villa ?? Ronaldinho ?? Adriano ?? Ronaldinho ?? Zinedine Zidane ?? Romario ??September 28, 2021
As we know, Haaland hasn't even played 27 Champions League games. Even if Dortmund reached the semi-finals this season, he still wouldn't be at that mark.
Yet, he already has 21 goals more than Ronaldo did after 17 UCL appearances.
If Haaland continued to score at his current rate (1.24 goals per game), he would find himself with 33 Champions League goals by the time he reached his 27th appearance in the tournament.
It goes without saying that his early goal rush has given him a colossal head start over CR7 – and that is just one of the reasons why Haaland will break Ronaldo's Champions League goalscoring record.
Haaland Could Play More Games Than Ronaldo
The Champions League is always evolving.
When the European Cup was rebranded in 1992, just 16 teams competed in the inaugural edition of the UCL. UEFA expanded the tournament to 24 teams in 1997 before adding a further eight teams to the program in 1999.
Although the current 32-team format has been in place for over two decades, UEFA recently announced plans to expand the tournament to 36 teams – as of the 2024-24 season.
With more teams competing in the tournament, more games will be played.
The expansion of the Champions League is only going to help Haaland chase down Ronaldo's record.
The Norwegian is likely to get more opportunities than Ronaldo to score goals in the UCL, especially if he joins a club that competes for the trophy every year.
It wouldn't be a shock if UEFA decided to expand the UCL even further in the coming years, too. The governing body is always trying to grow its tournaments, and it even introduced a brand-new one this year – the UEFA Europa Conference League.
Haaland will surely be enticed by the prospect of an inflated Champions League schedule.
Haaland Loves the UCL (More Than You Think)
Throughout his short career, Haaland hasn't hid his love for Europe's premier club competition. In fact, he has made it very obvious that he adores the UCL.
The night before his Champions League debut, he recorded himself driving around listening to the famous UCL anthem on his car stereo. The very next day, he netted a hat-trick in his maiden Champions League game.
Any regular teenager would probably be in their hotel room preparing for the biggest game of their life; Haaland was out in the early hours listening to the UCL anthem in his car.
He was also caught singing along to the anthem before Dortmund's quarter-final clash with Manchester City last season.
Every other player on both sides stood still and allowed the television camera to go past them, but Haaland was happy to be part of the pre-match entertainment.
Oh, and did you know that the UCL anthem is also Haaland's alarm tone? That's right, he wakes up to George Frideric Handel's Zadok the Priest every morning!
I'm not saying that Ronaldo doesn't love the Champions League. I mean, the Portuguese megastar is literally the great player in the history of the competition.
But Haaland's love for the UCL will only spur him on to succeed in the tournament and surpass Ronaldo's record.
Wrapping Things Up
Before Haaland burst onto the scene, it was difficult to imagine anyone overtaking Ronaldo at the summit of the UCL's all-time goalscoring charts.
Even the great Lionel Messi sits 15 goals adrift of Ronaldo on the leaderboard, while third-place Robert Lewandowski is a whopping 59 goals behind.
However, the deadly Dortmund striker has changed everything.
Of course, he still has a long way to go – and Ronaldo hasn't finished adding to his tally just yet. But if he continues to score at his current rate, Haaland will almost certainly surpass CR7's achievements in the coming years.
September
Casino of the Month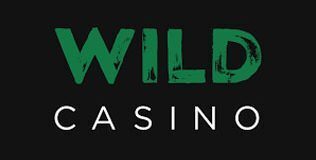 Welcome Bonus
250% up to $5,000