Hide Bonus Offers
| | | | | |
| --- | --- | --- | --- | --- |
| #1 | Bovada Sports | 50% Up To $250 | Visit Site | Bovada Sports |
| #2 | BetUS | 125% Up To $2,500 | Visit Site | BetUS |
| #3 | MyBookie | 100% Up To $1,000 | Visit Site | MyBookie |
| #4 | Everygame | 100% Up To $500 | Visit Site | Everygame |
| #5 | BetOnline Sports | 60% Up To $1,000 | Visit Site | BetOnline Sports |
Can Danny Garcia Rule the Welterweight Division Again?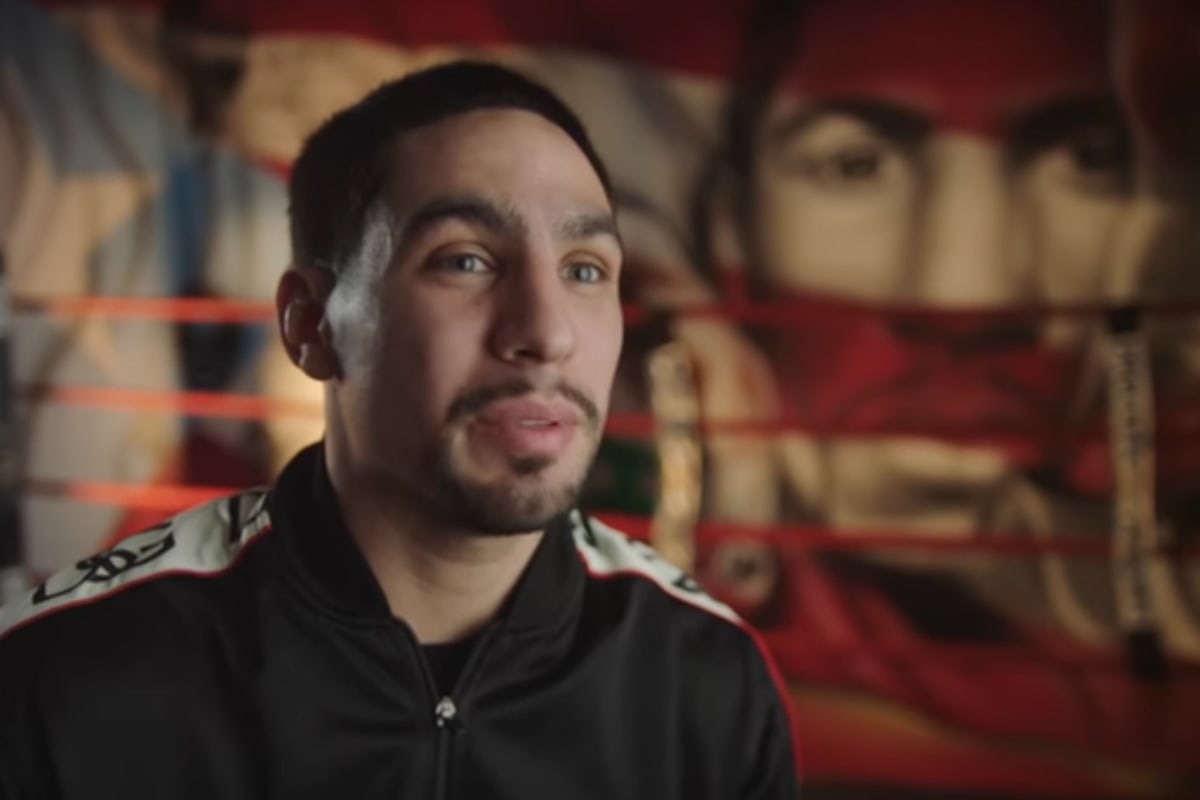 Danny Garcia is a man on a mission.
Prior to writing up my review of his previous fight with Adrian Granados in April, I was confident that the Philadelphian was back to his best mental state.
In the prediction for that scrap, I had tipped my loyal readers that he would drop Granados at least twice before stopping him in the middle rounds. Garcia did just that, putting the tough Granados to the canvas on three occasions before stopping him in the 7th.
If you took my tip for that fight and placed your bet with one of the top boxing betting sites, let me congratulate you on your winnings. I hope you spent that cash on something worthwhile.
However, if you still have that money and are earmarking it for the two-weight world champion's next bout, you might have a few ideas on who his yet-to-be-confirmed opponent might be.
In this post, I'm going to take a look at what Danny Garcia's future might look like. Who will he fight next, and can he dominate the welterweight division?
What's Next for Danny Garcia?
Talk of a fight with legendary 147-pounder Manny Pacquiao seems to be growing legs, while the usual suspects of Porter and Thurman — who Garcia lost to in back-to-back bouts — are also in the mix.
That said, Terence "Bud" Crawford and Errol Spence Jr. are also two prime candidates for Garcia if they fail to negotiate a deal to fight one another.
One thing Garcia does not need to worry about is options for dancing partners at 147 pounds. Is "Swift" good enough to make any opportunities count when they present themselves?
The Top 10 at Welterweight
These days, boxing fans are only too aware of the problems that arise from having multiple sanctioning bodies. Depending on the body, a fighter may be ranked higher or lower when compared to another.
For the purpose of ranking the ten best in the 147-pound division, as objectively as possible, I am using The Ring's rankings.
As you can see, Garcia is currently ranked in sixth place, which is fair considering his form over the past few years and his standing in the sport.
The order of the division, according to The Ring, is as follows.
Errol Spence Jr.
Terence Crawford
Keith Thurman
Shawn Porter
Manny Pacquiao
Danny Garcia
Yordenis Ugas
Jeff Horn
Egidijus Kavaliauskas
Sergey Lipinets
To an educated boxing fan, there should be little surprise to see that the top two spots on the list belong to Errol Spence Jr. and Terence Crawford.
While some may have Crawford as the best in the division — with those same fans probably claiming that the pride of Nebraska is the number 1 pound-for-pound fighter on the planet — Spence's talent cannot be denied.
Spence, however, has not really proven himself against the best that 147 pounds has to offer. His biggest wins come against a battle-worn Kell Brook and a fighter that had no business being at 147 in Mikey Garcia.
Controversial? Why should it be? The truth should always get in the way of the spin of a good promoter, right?
Speaking of honesty and promoters — two things that seldom go hand in hand — what are Garcia's chances of landing a shot against the big players at welterweight? As in, soon?
Well, given that his only two losses came against two of the mainstays of the division in Keith Thurman and Shawn Porter, there is a reasonable case against Garcia being excluded from title fights for now.
So, where does that leave the former multi-titlist in his efforts to re-establish himself in what is arguably boxing's toughest division?
Well, regardless of boxing politics and inter-promotional grappling, there is a clear way to the top. An obvious one, in fact.
As it stands, Garcia must prove himself against those around him that are also knocking on the door for a bite of the big cherry at 147 pounds. Let's be honest; there are plenty of challenges for him to deal with.
Let's look at five candidates for Garcia's next opponent.
Manny Pacquiao
Okay, while Pacquiao might be years past his prime, he is still placed at one position ahead of Garcia in The Ring's welterweight rankings.
To many, the Filipino senator is still capable of causing damage to the best at welterweight. Since a controversial defeat to Jeff Horn in 2017, "Pac Man" has put together two wins over former Floyd Mayweather Jr. protege Adrien Broner and ex-junior welterweight stalwart Lucas Matthysse.
Although 40 years old, Pacquiao's name is still relevant. To a fighter like Garcia — one who has often been accused of cherry-picking opponents — Pacquiao appears the logical next step towards redemption.
For Pacquiao, a win against Garcia would represent a major achievement. It would almost certainly convince the general public that the eight-division world champion is worthy of a second shot against Floyd Mayweather Jr.
Pacquiao is still rumored to be chasing a rematch against "Money." While we are yet to hear anything from the Mayweather camp pertaining to the all-time great coming out of retirement, as long as the public is satisfied that a second bout is warranted, then it will almost certainly happen.
After all, this is prizefighting, and the easier the prize, the better.
What Could Prevent a Fight With Pacquiao?
I would imagine that the Garcia camp would be up for a bout with Pacquiao. However, I'm not sure that the feeling would be reciprocated.
Pacquiao would have more to lose against Garcia. After all, he is chasing one last mega payday before he hangs up his gloves. Garcia would more than likely be too much for the legendary welterweight, meaning that a fight against the Philadelphian would more than likely be shunned.
Now, no one can argue that a Pacquiao vs. Garcia bout wouldn't be interesting, but the younger man presents too much of a risk to the monetary ambitions of Pacquiao to be considered a viable opponent.
The chances of this fight happening, one would imagine, are slim to none.
Regardless of the proximity of both guys in welterweight rankings, this one will likely be avoided by the Pacquiao camp, regardless of how much Team Garcia wants it.
Chances of Garcia fighting Pacquiao next – Unlikely
Shawn Porter
Two places ahead of Garcia in The Ring's welterweight rankings sits Shawn Porter, a fighter that already has a win against Danny Garcia at 147.
Regardless of the controversy that surrounded Porter's win against Garcia, his resume still shows that he was only the second boxer to hand the former WBC welterweight kingpin a loss.
Porter outpointed Garcia in New York in September 2018, leading to the general assumption that the close nature of the bout would lead to Garcia requesting an immediate rematch.
Much to the surprise of everyone, that didn't happen.
Now, if Garcia should be targeting any fighter in the welterweight division, it should be Porter. "Showtime" is the incumbent WBC champion, having dethroned Garcia, and should really agree to a second scrap.
Well, if it wasn't for the usual boxing politics that dominate the sport, we would probably have seen a rematch by now. Remember that Porter has more to lose than Garcia, so he will be aiming higher — as in, fighting an opponent where he will have a chance of unifying the titles.
What Could Prevent a Fight With Porter?
Given that the first bout was so close, would it make much sense for Porter to take a fight against Garcia?
For one, the Philadelphian is ranked at sixth in the division, meaning that there is not much to be won in fighting him, from the perspective of Porter.
Now, boxing aficionados will likely argue that there is unfinished business between the two, but in a sport where the best seldom fight the best, it is difficult to see a rematch anytime soon.
Yes, it is a shame, but modern-day boxing is a game akin to a climb up a greasy pole. Once you edge past your competitors, looking down for competition – providing that competition is likely to pose a risk of you losing your advantage – is frowned upon.
As boxing fans are more than aware by now, Danny Garcia is an excellent boxer who, with the right opportunities, can establish himself as the best in the division. Shawn Porter and his team will know this first hand, so don't expect them to hand Garcia a chance to dethrone "Showtime" any time soon.
Chances of Garcia fighting Porter next – Highly Unlikely
Keith Thurman
Thurman is the only other fighter to have handed Danny Garcia a defeat in his career.
"One Time" won a split decision over Garcia that incited anger in the Philadelphian's camp. Angel Garcia, Danny's father and trainer, was especially critical of the result. Garcia Sr. felt that the hard-hitting Thurman "ran away" for most of the fight.
In reality, things were a bit more complicated. Thurman and Garcia began the fight looking very active, with the latter taking serious punishment in the first round. Garcia took the shots but was clearly stunned in the process, eating a serious overhand right to the grill.
Garcia's plan was to counter an aggressive Thurman. That said, Thurman was not keen on sticking to the script, moving in style and drawing his own counterpunching opportunities with a smart mix of feints and aggression.
When Plan B was required, Garcia switched his focus to incisive body shots in rounds 2 and 3, although Thurman still managed to enjoy success with his accuracy. It seemed as though Team Garcia had underestimated Thurman's ability to adapt and, well, to box.
The Floridian showed the world that he was more than just a power puncher and arguably outsmarted Garcia for the first time in the latter's career.
Would a rematch between these two go the same way? Who knows?
What Could Prevent a Fight With Thurman?
It was hardly a walk in the park against Garcia the first time, so Thurman's promoters will not be too keen on throwing him back in if there is nothing to be gained.
This is a theme that Garcia will have to get used to against the big boys of the division — he is just too dangerous. Now, if he had a title, there would be enough incentive to warrant a fight, but as he doesn't hold a strap right now, there is simply nothing to be won by taking him on.
I always like to be as objective as possible when it comes to writing about our favorite fighters, so I will add that Garcia was hardly a saint when he was a champion.
The 31-year-old was frequently accused of being a cherry picker when he held his titles, so in some ways, you can't blame the likes of Thurman for overlooking him.
"One Time" is unbeaten and regarded as one of the best in the division, so don't expect him to look down the rankings for his next opponent.
Chances of Garcia fighting Thurman next – Highly Unlikely
Errol Spence Jr.
Errol Spence Jr. would be a fantastic matchup for Garcia.
Despite having a career that has been well managed — meaning that he is yet to fight any of the cream of the crop at 147 yet — the 29-year-old is regarded as one of the best pound-for-pound fighters on the planet.
A hard-hitting and exciting welterweight, the time has come for Spence to knuckle down and show what he can do against the best out there.
Garcia, despite his losses to Porter and Thurman, is without a doubt one of the top fighters at Spence's weight and could very well get a chance to derail what some believe is a hype train.
Now, I wouldn't go as far as to say that Spence's reverence among boxing aficionados is not warranted, but he does need to do more to justify his tag as one of the best in the business.
What Could Prevent a Fight With Spence?
Errol Spence Jr. is arguably the most safely managed fighter on the planet.
Despite his clear talent and an impressive arsenal of weaponry, Spence has been protected from the welterweight elite for some time now. His resume hardly smacks of a fighter that has been tested at the highest level.
So, if he is to become the pay-per-view star that Al Haymon wants him to be, the Texan needs to prove that he can cut the mustard with the big boys at 147. Eventually, he will need to show why he is so highly regarded.
A fight against one of the best pound-for-pound fighters on the planet, Terence Crawford, does seem a little far off, which means that a bout with Garcia is feasible. While Garcia is no joke, Spence has the perfect style to keep "Swift" at bay.
Out of all the potential opponents that Spence could face in this division, I would argue that Garcia comes in just after Manny Pacquiao in terms of the most likely.
This fight would be Garcia's greatest chance of finding his way back to the summit of the welterweight division. A win against Spence — the golden boy of American boxing — would be seismic.
Chances of Garcia fighting Spence next – Likely
Terence Crawford
To some in the boxing game, Terence Crawford is the best fighter on the planet, pound-for-pound.
The native of Omaha, Nebraska, cleaned out the 140-pound division with such aplomb that he had no other choice than to make the step up to welterweight. His excellence is well documented in boxing circles, and Bob Arum has done well to ensure that one of his most prized assets has had the right opportunities at the right time.
Crawford has not been handed easy fights since stepping up, with Jeff Horn, José Benavidez Jr., and Amir Khan far from bums. He has acclimated well to the higher weight class and looks set to enjoy a few more years at the top.
It is inevitable that Crawford will eventually run into the big guns at 147 pounds, with the likes of Thurman, Porter, and Pacquiao all linked with the 31-year-old in recent times.
When it comes to a potential scrap with Garcia, there may not be a lot to gain, but a win would certainly boost his credentials in the welterweight division.
What Could Prevent a Fight With Crawford?
Other than getting in the way of a unification bout with the other title holders in the division, the WBO champ seems a good matchup with Garcia.
Both are former standouts at 140 pounds. Stylistically, this would be an excellent bout and one that would improve the profiles of both fighters.
Sure, Garcia is in the process of clawing his way back up the rankings, but if fights against Thurman, Porter, and Spence are not viable, Crawford could entertain a potential matchup with Garcia.
I like this fight a lot. Additionally, I can see it happening this year.
Chances of Garcia fighting Crawford next – Highly Likely
How Does Garcia Take Over the Welterweight Division?
To put it bluntly, he needs a shot at one of the top four in the division, first of all.
Without that, he will be doing nothing more than scratching at the door of the elite. Granted, the more he keeps winning, the harder he will be to ignore. At some point, one of the sanctioning bodies will nominate him as a contender for a title, but who knows how long this could be?
Garcia is, without a doubt, one of the best fighters at 147 pounds and has the skills to put it up to anyone in his weight class. More than anything, he is a risk to the likes of Porter, Thurman, Spence, and, of course, Crawford.
I wouldn't be surprised to see Garcia with at least one of the titles this time next year.
All he needs is the right opportunity to show what he can do.