Hide Bonus Offers
| | | | | |
| --- | --- | --- | --- | --- |
| #1 | Bovada Sports | 50% Up To $250 | Visit Site | Bovada Sports |
| #2 | BetUS | 125% Up To $2,500 | Visit Site | BetUS |
| #3 | MyBookie | 100% Up To $1,000 | Visit Site | MyBookie |
| #4 | Everygame | 100% Up To $500 | Visit Site | Everygame |
| #5 | BetOnline Sports | 60% Up To $1,000 | Visit Site | BetOnline Sports |
Can You Count Cards in Online Blackjack?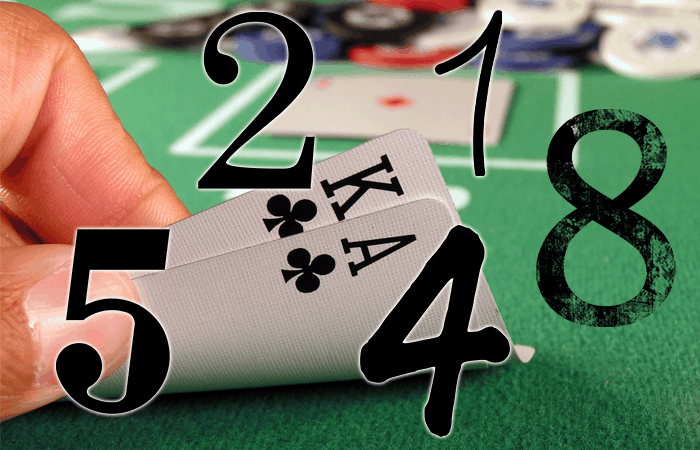 Blackjack is one of the most popular casino games ever invented, one that gave birth to one of the most infamous casino strategies ever – card counting. Often times depicted as the ultimate "trick" of beating the casino and represented as a cheating method that may get you beat up if you were to be caught counting by the pit boss, card counting has thousands of references across all of pop culture.
The reality is a little bit different than that. Yes, in the worst case scenario card counting may get you banned from a bricks and mortar establishment, but that's the full extent of it. And whether it can be truly as lucrative as represented, the answer is YES. Needless to say, it takes a lot of practice and dedication to master, but card counting is possible, and it is a plausible money-making strategy.
It is calculated that by perfectly executing card counting strategy your theoretical long-term odds of winning would be just above 102%. Now, isn't that something every player dreams of?
However, what we are interested in is whether we can pull off card counting online, a whole different beast when it comes to gambling.
Deck Penetration
Those of you looking for a quick answer will get it right now: card counting is impossible in any form of online blackjack, including live dealer casinos. Those of you that are interested as to exactly why this is the case, feel free to read on below.
Deck penetration is an indicator of how "deep" the current set of cards is in a Blackjack table. Usually, you will find Blackjack games being played with 4 to 8 decks, which is 208 to 416 cards. If the dealer has gone through half the decks in an 8-deck game, then we have 50% deck penetration.
There are several card counting strategies out there. Some are harder and some are easier to learn, but there is one universal rule: the higher the deck penetration, the fewer cards are in play, the easier it is to count cards e.g. predict what the following card will be, thus win.
The problem with online blackjack is that the computer completely reshuffles all decks after each hand, and that's where all the potential of card counting ends.
In live dealer blackjack, it's a bit different than that. Cards aren't shuffled after each hand, and there is virtually no difference to playing at a physical table. However, all live dealers are instructed to shuffle the deck at or around 50% deck penetration, once again rendering card counting impossible. This is because even the most potent and difficult to master card counting strategy requires more than 50% deck penetration to be successful. If not, the pool of cards still in play is too large to be able to predict which card comes next.
If you are looking to try your hand at card counting and beat the house next time you visit a land casino, have a look at the Knockout (KO) and Hi-Lo, as two of the most efficient methods of card counting. Good luck and have fun!