Can Corentin Moutet Become a Tennis Star in the Near Future?

Those of you who follow our blog probably know that I shared my predictions for ATP Cordoba all throughout last week. There was a young player that I liked even before that tournament, and he impressed me once again.
I'm talking about Corentin Moutet, who ended the competition with a lackluster quarterfinal defeat at the hands of Andrej Martin but earned two exciting victories before that.
The comeback against world number 22 Guido Pella was especially impressive, and I think it's time to talk a bit about Moutet and his chances to become a star on the tour.
The young athlete has been part of pro male tennis since 2014 and showed a lot of promise early on in the Futures series. The 20-year-old made the jump to the Challenger series in 2018 and has been a part of the top 100 ATP players in the world since 2019.
That opens the door to bigger competitions and even more opportunities to grow. That's how Moutet earned a spot in ATP Cordoba. I have the feeling we will be watching him in many tournaments from now on, so let's take a look at his skills and try to see how far he could go.
Physical Attributes and Style
One of the biggest arguments against Moutet's chances to become a star is his height. The Frenchman stands at 5'9, which makes him much shorter than most of the leading tennis players, and that has a negative effect on his serve.
Moutet is often struggling in his own service games and doesn't have a huge advantage against most opponents. As a result, he is broken way too often and has to work hard to make up for that.
He's not very good at the net, either, and that's to be expected with such a build. On the bright side, both his serve and his net play both can be improved with the right coach. Moutet won't become the next Sampras, but he can develop a respectable serve and the ability to close points at the net.
He certainly could work on his weaknesses, and the strengths in his style are clear. Moutet's feet movement and his strong game from the baseline make him a tough opponent. The guy has some sublime shots in his arsenal and knows how to defend.
On one hand, opponents have to stay aggressive and try to finish points quickly against him. On the other, he has an excellent defense, and finding a winner or forcing an error is not easy.
That makes him perfect for clay courts, and we saw his potential in Roland Garros 2019. The youngster reached the third round of the tournament and was in the spotlight for a while. He has slowed down a bit since, but that's only normal at his age.
Mentality
There are plenty of talented youngsters in tennis that never fulfill their talent. One of the main reasons usually is related to their attitude and work rate.
You need to be relentless to reach the top, and you need a winning mentality. The signs in Moutet's early career are ambiguous, to say the least.
We know that he quit school at 16, and he had a lot of trouble with some of his coaches, splitting with several specialists. The talented Frenchman has the reputation of a player who's not easy to work with, and that could be an issue.
Moutet will certainly need help to grow and reach his ceiling. At the same time, the line between confidence and arrogance can be hard to distinguish, especially with young players.
If his toughness can be polished and channeled properly, it could be a strength on the court. We've seen many players from the past that are not exactly nice guys.
Another positive is that the rates in Moutet's development suggest he is working hard enough in training, and that's crucial at this stage of his career.
Career Trajectory
Up to this point, you know the main attributes of Corentin Moutet, so let's take a look at his career so far and where it's heading.
The youngster earned his first Futures titles in 2016 and won an ATP Challenger a year later. He defeated Stefanos Tsitsipas in the final in Brest, which brought him close to the top 100 in men's rankings.
Moutet made gradual steps upwards in 2018 as well, earning his first Grand Slam victory in the French Open. He was also the youngest player in the tournament.
The local talent returned to Paris even stronger in 2019, reaching the third round of the tournament and entering the ATP top 100 that year.
The start of the 2020s suggests that Moutet is ready to move up the rankings, as he reached his first ATP Tour final in Qatar. The Frenchman lost against Andrey Rublev but collected plenty of points.
He is expected to play in various ATP World Tour events in the next several months, and he should be back to the French Open too. If Moutet stays on the same trajectory, he should easily break into the top 50 soon.
What Can We Expect From Moutet in the Future?
Many believe that Corentin Moutet doesn't have the physique to become a top tennis player. I only partially agree with that. Guys like David Ferrer and Diego Schwartzman in the most recent history of the game and many others in the past had a similar build but made it.
They have proven that you don't have to be over 6 feet tall to be an excellent player. Sure, Moutet probably won't be the most successful athlete from his generation, but he has the potential to stay in the top 10 or top 20 of the rankings for many years.
In my opinion, Moutet could be one of the best clay-court specialists in the next decade or so. In fact, he might finally become the French Roland Garros champion the country has been hoping for.
September
Casino of the Month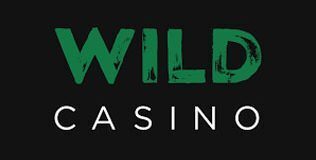 Welcome Bonus
250% up to $5,000