Can Bryce Harper Stay Calm and Help the Phillies Win the 2019 World Series?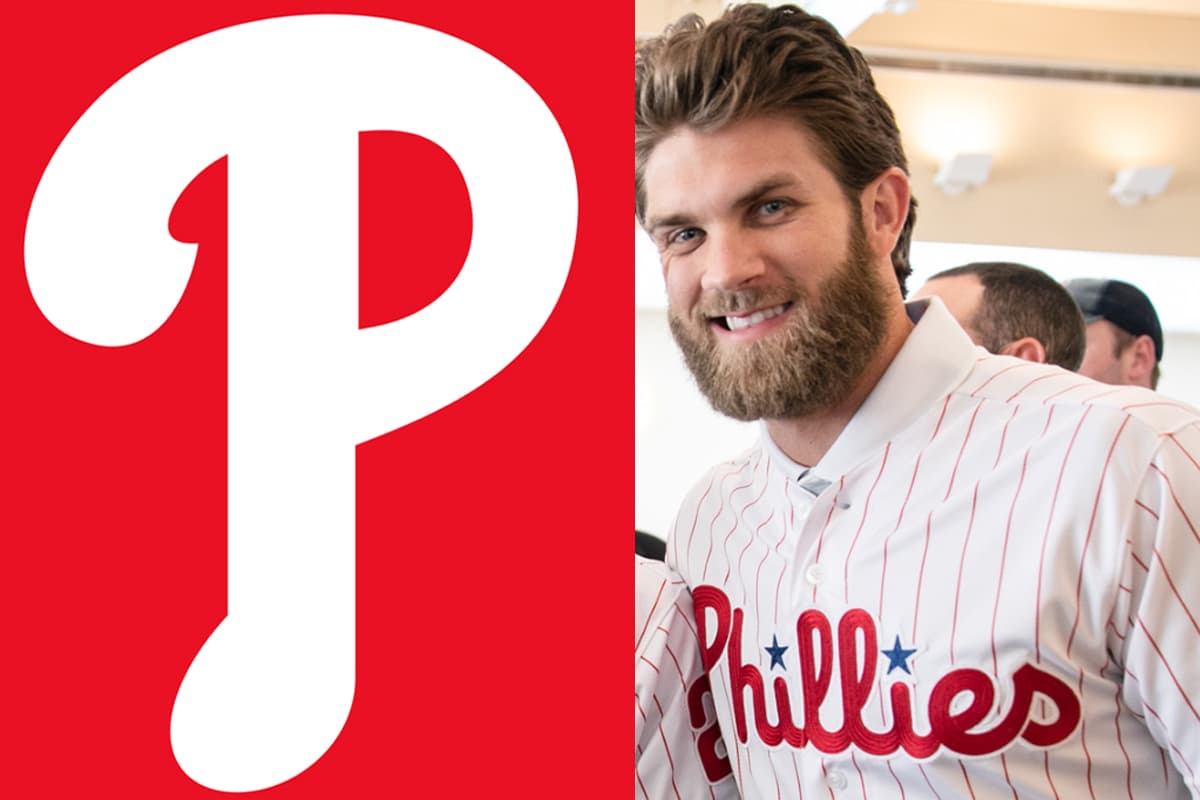 It wasn't as bad as when George Brett was called out for the pine tar incident, but it wasn't exactly how you want the leader of your club acting, either.
Sure, there is no doubt that the pitch to Cesar Hernandez that was called a strike was indeed well out of the zone, but come on, Bryce.
Haven't you learned that you need to pick and choose your battles?
It's one thing to be upset about a call. It's another to get yourself ejected and cost your team an opportunity to win a ball game. Bryce needs to calm down and focus on the task at hand.
Entering Tuesday's clash with the Mets deadlocked at the top of the NL East Division, the Phillies can ill-afford to have their franchise player behaving like a child. Remember, this team didn't shell out $330 million just to be competitive.
Philadelphia has their eyes on making a deep run into the playoffs and playing baseball well into the month of October. Which begs the question, can the Phillies win the 2019 World Series?
Once we take a peek at their current odds to win the Fall Classic, I'll tell you how Philly can get it done.
Philadelphia Phillies 2019 World Series Betting Odds
Nearly a month into the regular season, it's been a pretty ho-hum start in Philadelphia. The Phillies are holding firm around the +1000 number in most spots, but one site happens to have them available at a much more attractive price.
Take a peek.
Phillies 2019 World Series Odds
MyBookie.ag
Bovada.lv
BetOnline.ag
Sportsbook.ag
+900
+1000
+1000
+1500
Clearly, anyone who has faith in Gabe Kapler and his squad at this point in the season should them in at +1500 right now. Those of you who bet MLB online should know how important shopping your lines is.
If not, the table above is all the proof you need. I can understand if some of you are cautious about backing Philadelphia to be the last team standing, so perhaps you'd rather gamble on them capturing the National League pennant.
Phillies Odds to Win the NL Pennant
MyBookie.ag
Bovada.lv
BetOnline.ag
Sportsbook.ag
+450
+575
+500
+600
Once again, the oddsmakers over at Sportsbook.ag seem to have the least amount of confidence in the Phillies when you compare their price with other sites across the industry.
Now that you know where to invest your money if it's going on Philadelphia, let's find out if there is any value being presented.
The Phillies Need a Lot More out of Their Starting Rotation
I know it's still April, and there is no need to hit the panic button just yet. Nonetheless, things haven't exactly gone according to plan for a couple members of the Phillies' "starting five."
I'll start with the ace of their staff because Aaron Nola has been anything but an ace thus far. My preseason pick to win the 2019 NL Cy Young Award has yet to complete seven innings during a start and is sporting an embarrassing 6.84 ERA.
Aaron has been effective at times, striking out 28 batters in 25 innings, but Nola has already allowed seven home runs — the sixth-most in the Majors. After signing an extension over the winter, Matt Klentak and the Phillies front office are expecting a lot more accountability from their number-one starter.
Moving on to Nick Pivetta, the 26-year-old right-handed hurler was hailed as a sleeper candidate to win 15 games and strike out 200+ batters before the season began. After all, Nick was solid in 2018 and showed some signs of brilliance.
Unfortunately, fast forward to today, and Pivetta has been demoted to the minors. Considering Nick was unable to advance past the fifth inning during any of his five starts and gave up 17 earned runs in 18.1 innings, perhaps the Triple-A squad in Lehigh Valley is where he belongs.
Pivetta has time to turn things around, and I fully expect Nola to get his act together. If those things pan out, the Phillies can get back on track toward hunting down their ultimate goal of winning a World Series. Especially if the rest of their crew can elevate their play.
Jake Arrieta boasts a 2.65 ERA through his first five starts and appears to be regaining some of the form that led to him winning a Cy Young Award with the Cubs back in 2015. Zach Eflin has looked sharp, and Vince Velasquez has the stuff to be dominant.
Look for the Phillies GM to aggressively seek out some depth before the July 31st trade deadline, as adding a starting pitcher before the home stretch could do wonders for this team.
Whether that means reaching out to Dallas Keuchel or trying to trade for a bonafide stud, the Phillies aren't going to stand pat and wait around to make a run next year.
I see them going all in trying to chase down the 2019 World Series.
Bryce, Stop Swinging so Much!
Along with teammate Andrew McCutchen, Bryce Harper is tied for the NL lead with 18 walks. The Phillies' starting right fielder has always displayed great discipline at the plate throughout his career, but it's obvious he's been a little impatient during his first 22 games with his new organization.
In fact, Harper went into Tuesday night's tilt with the Mets trailing only Brandon Nimmo and Steven Duggar in the National League strikeout department. Not only is Bryce striking out at an incredibly high rate, but the volume at which he is swinging and missing is a bit alarming.
Bryce Harper's Strikeout Percentage by the Years
Year
Strikeout %
2016
18.7
2017
20.1
2018
24.3
2019
29.0
Hitting third in the order for Gabe Kapler and the Phillies, Harper needs to take some deep breaths and get back to the basics. Perhaps he's swinging for the fences a bit too much in hopes of proving his worth. It's possible he is trying too hard.
My advice to my fellow Las Vegas native would be the following.
Stop trying to hit so many home runs and be productive at the plate. Play the game the right way.
At the end of the day, it comes down to winning and losing. The more Philly wins, the more Bryce will be accepted. However, if Harper is striking out, and the Phillies are struggling, it'll be nothing but boos in the City of Brotherly Love.
Rhys Hoskins Is a Beast
Like everyone else who roots for the Phillies, I was ecstatic about all of their off-season acquisitions. Andrew McCutchen was a terrific pickup, and trading for J.T. Realmuto made a whole lot of sense.
It's apparent what Bryce Harper brings to the table, and I actually think pursuing Jean Segura to play shortstop was absolutely massive. But I had a funny feeling that a guy who was already wearing the red and white pinstripes in Philadelphia would end up being their most clutch hitter.
Hoskins has belted six homers and has driven in 18 runs, and I envision it won't be long until we see him raise his .272 batting average to up over .280. Hitting cleanup for the Phillies means being sandwiched between Bryce Harper and Maikel Franco, and that translates into lots of scoring opportunities.
After clubbing 34 homers and knocking in 96 runs a season ago, a 40-jack season with 110 ribbies isn't out of the question in 2019.
Like I said at the top, Rhys Hoskins is the definition of a beast.
Maikel Franco Is Finally Developing
Back in 2014, Maikel Franco was one of the most coveted prospects in baseball. With that being said, Franco was underwhelming during his first four seasons in the Big Leagues, accumulating a .255 BA and just a .306 on-base percentage (OBP).
I don't know if it's the water in Philadelphia or if Maikel finally discovered a new appreciation for patience, but he's a completely different hitter so far in 2019.
Franco might only be batting .263, but there is plenty to be impressed about.
Knotted with Hoskins for the team lead in HR (6) and RBI (18), Franco has walked on 13 occasions compared to striking out just seven times. To put that in perspective, Maikel's 1.714 BB/SO ratio leads the National League and is second in all of baseball. The only hitter better in that statistic is a guy named Mike Trout. Perhaps you have heard of him?
The point is, the Phillies no longer have to be concerned about Maikel Franco's progression. His development toward being an All-Star is finally in full flight.
Stay Tuned Until October
The 2019 World Series is going to begin on October 22nd — that much we know. Whether or not the Phillies will be among the two teams that are competing for a ring or are at home working on their golf games remains to be seen.
Based on the start of the year and where I see things going, I'm confident that Philadelphia will make whatever sacrifices they have to in order to win this season.
The Phillies organization made it clear during the offseason that bringing a championship back to the city of Philadelphia was of the utmost importance. They won it all back in 1980 and again in 2008.
Could 2019 be the year that the Phillies win the third World Series in the 136-year history of their franchise?
Only time will tell.