Can Ben Roethlisberger Win NFL Comeback Player of the Year in 2020?

Ben Roethlisberger torched the NFL in 2018, dropping 5,129 yards and 34 touchdowns on the league. Had he stayed healthy in 2019, perhaps he'd have been down for an encore.
He wouldn't be up for the 2020 NFL Comeback Player of the Year award if that were the case, of course.
Big Ben is more than a contender to win the award as he aims for a successful comeback, though. He's the favorite.
The top sites for betting on the NFL hand him the best odds to win in 2020, even at age 38. There's plenty of logic supporting those odds, as well as a case to bet on the Steelers quarterback.
Let's go over the main reasons why betting on Big Ben to win the NFL Comeback Player of the Year award makes sense in 2020.
The Odds Favor Him Greatly
The first thing that stands out when looking to bet on Big Ben is the fact that the 2020 NFL Comeback Player of the Year odds favor him.
He's the first guy everyone is looking to, and the top NFL sportsbooks are shining a positive light on him. The favorite obviously doesn't always win, but that's not exactly a bad place to be.
His Body Will Be Fresh
Big Ben is now 38 years old, and the end is surely closer than it was a year ago, but let's stay positive here.
Roethlisberger is doing well in his rehab from elbow surgery, and the rest of his body has gotten some much-needed time off in the process.
Notorious for the number of hits and injuries he takes on, Big Ben could finally enter an NFL season the healthiest he's ever been.
That's kind of a necessity given his age and track record, but it sure can't hurt his chances at having a strong 2020 campaign.
The Steelers Have Talent Around Him
Ben Roethlisberger needs to overcome age and a rash of injuries to live up to that favored billing, but there's no denying he has the weapons to go to war with.
Big Ben has always extended plays and attacked defenses down the field, but he's done so with quality weapons. That hasn't changed in recent years, and it will be no different in 2020.
JuJu Smith-Schuster is the most obvious weapon that will be at his disposal, but guys like Diontae Johnson, James Washington, Eric Ebron, and rookie Chase Claypool make up an outstanding arsenal of passing game weapons.
Big Ben doesn't have to do it all through the air, either. The Steelers have a nice stable of running backs led by James Conner, too.
His Numbers in 2018 Were Elite
Antonio Brown and Le'Veon Bell are gone, but let's not forget what Ben Roethlisberger just accomplished in his last healthy NFL season.
Big Ben ripped up the NFL for 5,000+ yards and 34 touchdowns, while completing 67% of his passes. He also led his Steelers to a winning record for the 12th time in his career.
A healthy Ben Roethlisberger, it's fair to assume, is still quite productive — if not flat-out elite.
Summary
Will any of this actually lead to Big Ben converting a winning wager for bettors? Nobody can know for sure. However, if he can stay healthy in 2020, he has a really good chance of winning the NFL Comeback Player of the Year award.
If he can come out and just slay the competition and post stats remotely close to what he did in 2018, he may be a downright lock.
There are other candidates to consider, so be sure to look at everyone you can bet on before finalizing your 2020 NFL Comeback Player of the Year wager.
September
Casino of the Month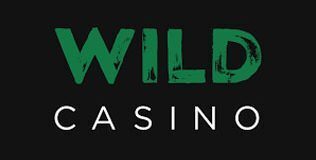 Welcome Bonus
250% up to $5,000