4 Burning Questions Ahead of Episode 3 of The Bachelor Season 26

We are two episodes into The Bachelor Season 26 and the tension is rising. We already have had some toxic women in the group and the drama is stirring quickly. We have a bunch of questions moving forward before episode 3 and the end of this season will be here before we know it.
You can bet on your favorite TV shows like The Bachelor, so if you love to watch this show, why not try and win some money off it?
It mostly has to do with intuition skills, attention to detail, and a little bit of luck. If you find yourself guessing the correct winner of each season, you can make money off of that to make it even more fun to watch. Make sure you head over to the best Bachelor/Bachelorette betting sites to place your bets.
Let's get right into these important questions going into episode 3 of Clayton's season.
What Has Happened So Far?
This season is not short on drama at all. In the first episode, it is all about the 31 women who are meeting Clayton. We had a huge twist to start the showoff and before Clayton was officially meeting the women.
Drama Right Off the Bat
Salley was struggling with being on the show because she was supposed to get married to her fiancé on the exact day she was supposed to meet Clayton before they ended things.
Clayton pulled a wild move and offered her a rose right off the bat before meeting any of the other women. This would have put shockwaves throughout the house if Salley were to accept, but she ended up denying it and leaving the house.
Clayton is going to be in for a wild ride if he just hands out roses left and right. He barely talked to Salley and offered her a rose almost immediately. This season was about to kick off on the worst foot possible.
The first group date had a ton of drama as well. Cassidy was stealing Clayton left and right and just kept making out with him by the pool while everyone else was participating in the group activities with the kids. She also dropped the birthday cake for one of the kids that Genevieve decorated.
She was already confronted by a lot of the women and eventually Clayton found out. That had him ask the question, "has anyone ever taken back a rose?" Absolutely miserable start for Cassidy after she felt like she was doing amazing.
Alexa, play "Every Rose Has Its Thorn" ? #TheBachelor pic.twitter.com/pnqVWWXrl0

— The Bachelor (@BachelorABC) January 19, 2022
Claire was another woman who was so bad that she got sent home on the first night. She was saying how Clayton was "too nice" to her and was bad mouthing him to all the other women.
Who Is the Front Runner?
Alright enough of the drama already. There were a couple of girls who seemed to make a very good impression on Clayton early.
Teddi was given the first impression rose and is looking like a serious contender in this season. She is also seen on some of the later episode's previews, but it is unclear how deep she makes it.
Another girl who is off to an amazing start is Susie. Susie was the first one to get a one on one and Clayton was excited about her. Susie also said, "I can totally see myself falling in love with him."
Teddi and Susie look to be the two women in the lead after the first two episodes. Teddi winning the first impression rose sets her up pretty high and they seemed to have a great connection when they talked as well. She will probably be getting a one on one sooner rather than later.
Susie already getting the one on one has her in a strong lead as well. I would say they both should survive a good amount of the first couple episodes barring any major issues.
Here are a couple pictures from the first two episodes, including Clayton and Susie on their one on one.
Little peek behind the scenes. ? #TheBachelor pic.twitter.com/qZWmvyIykd

— The Bachelor (@BachelorABC) January 13, 2022
There are certainly enough women who are sure to be sent home, which makes Susie and Teddi's job a lot easier.
Will Clayton Echard Marry One of the "Final Two"?
With how good Teddi and Susie started off, the previews are showing that they don't make it to the "Final Two." In fact, the final two appear to be Rachel and Gabby according to the Cosmopolitan.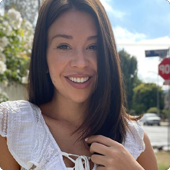 The sneak peaks at the later episodes appear to be absolutely shocking. Clayton has a major confession and says he was "intimate with both of you," which visibly destroys the remaining women.
That prompted the question that was posted on MyBookie earlier this week. The post is no longer available as we draw closer to the next episode, but it could come back after this week's episode.
The question asked if Clayton would marry one of the final two, with odds heavily implying that he would not. The previews do not look encouraging at all and it appears Clayton finds himself in a terrible spot at the end of this season.
With that being said, it is very hard to tell if those were the final two women or if there was a third woman there. The only thing we can do now is basically wait and see what happens.
It will be very interesting to see what goes wrong with Susie and Teddi (if anything does), because the previews make it seem like this season was a disaster.
Will Clayton Echard Cry in the Final Episode?
This was another question from MyBookie earlier this week. I am a bit surprised at how the odds look for this bet given all the drama at the end of this season.
Clayton seems like a big strong guy, but he is not afraid to cry. He cried a bunch after failing to win over Michelle's heart last season and he messed up big time at the end of this season.
Clayton is serious about finding love and having kids. It just seems like being the Bachelor was too much for him to handle and it got the best of him.
For that big of a realization to hit Clayton should be enough to bring him to tears. This guy is going to have a group of 31 beautiful women who want to date or even marry him and he might end up with zero.
Who wouldn't be crying after you are the sole reason that gets screwed up? After all, this is the Bachelor and stuff like this never fails to surprise me.
Who Could Be the Next Bachelorette?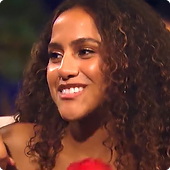 Since Susie and Teddi seem like genuine people from the first couple episodes, I think they have a strong chance to be the next Bachelorette. Part of being the next Bachelorette basically is not making it too deep into the season or getting kicked out too early.
There are a handful of women who are already on thin ice and could be walked out once Clayton gets filled in with all the drama.
Susie and Teddi appear to be the front runners and genuine people, but they aren't looking like either of the "final two" women in the previews.
That could give them a very strong chance at being the next Bachelorette, so their dreams of finding love are not totally over after this season. We still have a lot of time left this season, so other women can start to stand out apart from Susie and Teddi.
Here are some great early details for The Bachelorette's next season later this year.
The Bachelor Season 26 Predictions for 2022
The previews tell a lot about this season of The Bachelor. I am very surprised that they showed the ending of this season so early, but they did a good job of hiding who the final women appear to be.
There is a ton of crying in the full season trailer and you can't tell who is crying when and where. Clayton really seems to screw things up at the end of this season and it looks like he might get out of this season without a wife.
Going through about half a season of the Bachelorette and a full season of the Bachelor for Clayton just didn't seem to work for him. It looks like he is going to have to find love off screen and by himself.
I fully expect Clayton to not get engaged at the end of this season. The women appear absolutely crushed when Clayton delivers the terrible news. It would be astounding for one of them to forgive him so quickly and agree to get engaged.
If you are wanting to know more about betting on The Bachelor, check out our betting advice for The Bachelor this season.
The next episode comes out on Monday this week, so be sure to watch it. There could be so many things changing the outcome of this season and we just don't know it. We only have to wait and see to actually know what is going to happen this season.
Be sure to head back to our entertainment blog where you can find The Bachelor details and much more. You can also check out the articles below to help get you started.
September
Casino of the Month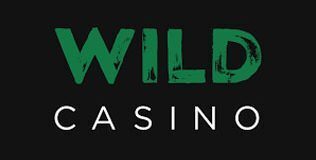 Welcome Bonus
250% up to $5,000