Buffalo Bills Draft Predictions for 2021

Buffalo could go in several different directions with their lone selection on Day 1. I've seen Bills mocks where Brandon Beane plucks a cornerback at #30, while others have Buffalo drafting a defensive end or a running back.
The good news is this is a robust roster without any glaring needs. They snagged Manny Sanders to replace John Brown and are coming off a 13-3 campaign that ended in the AFC Championship Game.
The Bills own two selections on Day 2 and four additional picks on Day 3. Here is a look at how Buffalo's 2021 NFL Draft could pan out.
Round 1 – Pick #30
Selection: Gregory Rousseau
Position: EDGE
School: Miami (FL)
Buffalo finished in the middle of the pack in sacks last season and was unable to apply consistent pressure on Patrick Mahomes in the AFC title game. We watched Tampa Bay dominate the Super Bowl by wreaking havoc in the backfield, my guess is the Bills front office was taking notes.
Keep in mind, nobody on the Bills roster amassed more than five sacks
in 2020.
The Bucs had four guys rack up at least six. Adding Gregory Rousseau to the mix seems would likely shrink that gap.
Rousseau opted out of the 2020 college football season after balling out for the Hurricanes in 2019. Listed at 6'7," the ferocious edge rusher totaled a whopping 15.5 sacks during his sophomore year. Should he slide to the end of the first round, it's hard to imagine the Bills taking a pass.
Round 2 – Pick #61
Selection: Elijah Molden
Position: Cornerback
School: Washington
The other way Buffalo can make life harder for opposing quarterbacks is to shore things up in the secondary. Tre'Davious White is among the top corners in the sport, but things get pretty bleak beyond that.
The Josh Norman experiment has ended. Levi Wallace and Siran Neal are adequate in backup roles – asking them to play most of the snaps and defend #2 wideouts likely won't end well.
Enter Elijah Molden.
As versatile as any defensive back in this draft, Molden is a hard-nosed defender who can fill a variety of roles. He played cornerback and safety during his stellar career at UDub and can be shaped into a slot corner at the next level.
What Elijah lacks in measurables (5'10", 190 pounds) he makes up for with his instincts.
Elijah Molden never allowed a deep (20+ yard) TD in his career at WashingtonMarch 13, 2021
Round 3 – Pick #94
Selection: Deonte Brown
Position: Guard
School: Alabama
Buffalo likes to run the ball downhill. Utilizing a third-round pick to beef up the interior of the offensive line makes a lot of sense. Especially if they can get their hands on a big body like Deonte Brown.
Tipping the scales at around 365 pounds, Brown is a powerful guard who earned All-SEC honors as a senior in Tuscaloosa. He did not surrender a single pressure or a single hurry in the National Championship against Ohio State.
He'll need to improve his footwork before he can become a full-time starter in the NFL, but there's a lot to like here. Five years (redshirted in 2016) learning under Nick Saban only adds to the intrigue.
Round 5 – Pick #162
Selection: Marquez Stevenson
Position: WR
School: Houston
Buffalo curbed the loss of John Brown by inking Manny Sanders to a one-year/$6 million deal. However, Manny's 34 years old and will serve as a possession receiver.
Cole Beasley commands the slot and Stefon Diggs is a true #1 – what's missing is another downfield threat who can stretch the defense vertically.
Marquez Stevenson ran a 4.38 40 at the Senior Bowl and earned the nickname "Speedy" during his early interviews. Aside from being used as a weapon on passing downs, Stevenson can bring electricity to the return game. The former Houston Cougars wideout returned 38 kicks as a collegian, three of which he took to the house.
Round 5 – Pick #175
Selection: Monty Rice
Position: OLB
School: Georgia
Monty Rice will not challenge Matt Milano early on, but he can certainly be developed into a contributor in the middle level. Rice is best suited to operate out of a 4-3 scheme, falling in line with Leslie Frazier's base formation in Buffalo.
Although slightly undersized for a prototypical NFL inside linebacker, Rice's tenacity and determination remain unquestioned. Monty was one of five finalists for the 2020 Butkus Award (given to the nation's top linebacker).
Round 6 – Pick #214
Selection: Shaka Toney
Position: EDGE
School: Penn State
You can never have enough pass rushers in the National Football League. Shaka Toney collected 20.5 sacks and 28.5 tackles for loss during his career at Penn State and is the exact type of player I'd expect Brandon Beane to take a late-round flier on.
Onto the final pick in the Buffalo Bills 2021 mock draft.
Round 7 – Pick #237
Selection: Tay Gowan
Position: CB
School: UCF
After bouncing from Miami (Ohio) to Butler Community College, the lightly recruited cornerback wound up at Central Florida in 2019. Gowan registered eight pass deflections and two interceptions before opting out in 2020.
Despite the smallish sample size, Gowan's 6'2" frame and reliability as a tackler should appeal to NFL defenses.
Reviewing My Bills 2021 Mock Draft
The Bills have the luxury of heading into the 2021 NFL Draft without any blatant needs. Gabriel Davis has a chance to take a leap in his second year as a pro but look for Buffalo to add more speed to the wide receiving corps.
With that being said, adding depth to the defensive front and a cornerback to plug in right away seem to be the team's two biggest priorities.
There is a chance one that one of the top running backs could be in play with one of Buffalo's first-two picks, but that idea seems less likely upon signing Matt Breida at the end of March. Zack Moss came on strong as a rookie and Devin Singletary has shown promise – the running back room appears to be in good hands.
The Bills front office has done a masterful job building a championship-caliber roster in Buffalo. The 2021 NFL Draft represents the next opportunity to continue in that direction.
September
Casino of the Month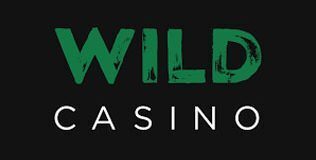 Welcome Bonus
250% up to $5,000