Bucks Lead the Way, LeBron Makes History, and Other NBA News From Last Week

Another week in the NBA has passed, and there is much to talk about in this NBA weekly news post. The league's main MVP candidates had another positive period, but there were also other individual performances that led to some great results for a couple of struggling teams.
I will also look at the Toronto Raptors as I feel that their exploits in the East get largely overlooked.
So, let's get the ball rolling and see who were the most influential figures in the last seven days and how they fared.
LeBron Hits Important Milestone, but Lakers' Winning Streak Ends
LeBron James made history last week by becoming only the fourth player to score more than 33,000 points in the NBA. Kareem Abdul-Jabbar, Karl Malone, and Kobe Bryant are the only ones who have scored more.
After leapfrogging Michael Jordan last season, LeBron has undoubtedly set his sights on Kobe's record, which is only about 600 points away. Malone and Abdul-Jabbar still look far away, but given how James is playing, I wouldn't dismiss his chances just yet.
But let's focus on the present and how LeBron and the Lakers performed this week.
They were coming off a seven-game winning streak, and their first matchup against the struggling Spurs was a perfect opportunity to extend it. And that's exactly what happened.
LaMarcus Aldridge and DeMar DeRozan had a rare high-scoring night for San Antonio, but it wasn't enough to repel the superstar duo of LeBron and AD.
James finished with 33 points and 14 assists, while The Brow dropped 19 and added 12 boards.
Next up was a road trip to New Orleans, which proved to be quite eventful. LeBron scored his 33,000th point during that game, but it was Anthony Davis who was firmly in the spotlight. After getting booed for the entirety of the match, Davis was spurred on and actually achieved a record of his own.
He was obviously not bothered by the fans' reaction and scored 41 points, which is the most by an NBA player against a former team. Nice going, Pelicans fans!
The Lakers followed this up with a comfortable win against an inferior Washington Wizards side. LeBron, Davis, and Javale McGee all posted double-doubles in the game even with the bigger roles that were given to the bench players.
That win meant that the Lakers' win streak has now reached double digits, and the team was confident that beating the Mavericks at the Staples would not be a problem.
However, things didn't go according to plan. A visibly jaded Lakers roster was outrebounded on both ends, posted more turnovers, and was woeful from the three-point line. The Mavs and Luka Doncic didn't even play to their full potential and still managed to beat their hosts 114-100.
It's nothing to panic about, but it does show that the Lakers have had it a bit easy so far. Their schedule to this point has been among the most lenient ones in the league. While using LeBron and AD frequently has yielded great results and several records already, there is a case to be made that they should have had more rest in certain games.
December offers some stern challenges, and we'll see how the team will be able to cope. For now, things are looking fine, but we'll have to see if LeBron and company are ready for the marathon and not just the sprint.
Giannis in Beast Mode Again, Bucks Look Untouchable
The Lakers may have surrendered their winning streak, but the Milwaukee Bucks and their MVP are still going strong.
They had to start the week with a tough matchup against the Utah Jazz. Despite getting outscored in three of the four quarters, the Bucks still managed to grind out the win. It was an inspired shooting performance from the Jazz, but ultimately, missing Rudy Gobert on the floor proved to be the deciding factor.
Gobert has been successful in limiting Giannis in the past, and without him, the Greek Freak simply ran riot. He exploded for 50 points, 13 rebounds, and 6 assists and was especially devastating in the third quarter, which finished 42-26 to the Bucks.
The next three games felt like a breeze for the team. They comfortably dispatched both the Atlanta Hawks and the Cleveland Cavaliers and handed the Hornets a 137-96 beating.
Giannis scored a total of 99 points in these three contests and is currently averaging 30.9 points for the season. On top of that, he has now got his trusted sidekick Khris Middleton back, and his chemistry with the experienced perimeter shooters on the roster is only improving.
Things are looking great for the Bucks, and they have a good chance to continue their impressive form throughout the next month with some easy games coming up.
The Raptors Are Quietly Staking a Claim
Nick Nurse's team has been good for a while, and the last seven days may well be their best period this season. It's a team that lacks an elite superstar and has one of the shortest rosters in the league, but somehow, they keep coming up with the goods.
Undoubtedly, the biggest reason behind that has been the performances of Paskal Siakam and Fred VanVleet, but the Raptors seem to have found a rhythm with which every piece is contributing on the court.
They started the week with a huge clash against the Philadelphia 76ers. Toronto was on a four-game winning streak, and the game provided the perfect opportunity for us to see whether the team could do it against one of its fiercest rivals in the East.
With Siakam and VanVleet leading once again, the Raptors overcame a slow start in the first quarter and ended up winning the game 101-96. And there were a couple of very important points to take away from that.
First off, Toronto's role players once again proved that they are real contributors. Rondae Hollis-Jefferson posted a double-double, while Terence Davis and Norman Powell provided a double-digit return in scoring.
But the big takeaway was that Joel Embiid finished the game without a single point despite playing 32 minutes. Yes, you heard that right!
Now, when a player like Embiid has a scoreless night, it's definitely more to do with him than his opponent. There is no team in the NBA that can completely restrain him, but we should give Toronto huge credit here.
Yes, Embiid had an off night, but the defensive hustle by Siakam, Marc Gasol, and the others has to be applauded.
The Raptors followed up that confidence-boosting win with two routine victories against the New York Knicks and Orlando Magic, and then hosted the Jazz on Sunday.
This was a far more exciting contest, especially with Utah being able to rely on Rudy Gobert once again. To be quite honest, I backed the Jazz to nick this one, but the Raptors stepped up big time.
Their shooting numbers read 52.2 from the field and 52.8 from deep. They had 36 assists against Utah's 21 and posted 11 steals more than their opponents.
What was even more impressive is that every Toronto player who played for more than five minutes posted double digits in scoring.
The game finished 130-110 and was a resounding statement from the Raptors, who were able to do this against Utah's best team.
The Bucks definitely look like the team to beat in the East, but coach Nick Nurse and his players are showing that team basketball can still be effective even without superstar power.
Carmelo Helps Blazers to Three in a Row, Gets Standing Ovation
The Blazers' week was a huge sigh of relief for one of the NBA's most underachieving franchises so far.
The team had been in woeful form this month, but the last seven days saw them win three consecutive games. And Carmelo Anthony was right in the center of it.
Monday's match against the Bulls was Portland's last game of a six-match round trip, and the team turned on the style in Chicago.
Melo finished with 25 points and 8 rebounds, CJ McCollum added a further 21, and Dame Lillard dished out 12 assists. It was one of the few games this season that this group was in the mood and playing with fluidity.
The Blazers were even more impressive after returning to the Moda Center. Carmelo scored 19 points in 29 minutes on his home debut and got a standing ovation from the fans.
Anthony and the team closed out a very positive week with another prolific performance against the Bulls. Lillard was top scorer with 28, but Melo ended up with a smooth 23 points and 11 rebounds.
It looks like snapping up Carmelo is indeed paying off for the team. A lot of people remain skeptical of the Blazers' chances for something big this season, but last week was a definite step in the right direction.
Shooting has improved tremendously, and Hassan Whiteside is growing in his role as starting center. There are still a lot of issues to iron out, but Carmelo seems to have helped change the vibe in the locker room. Let's see if they can keep it up.
James Harden Scores 60
There is no end to James Harden's ridiculous scoring ability. His latest feat was dropping 60 in a game against the Atlanta Hawks, which ended 158-111 to the Rockets.
The Beard scoring 60 points is not really a surprise anymore, but this time, he managed to do it in just three quarters. That's right. Harden played only 31 minutes and still came up just a point short of his best career tally.
He is now tied with Michael Jordan for the most 60-point games in history with four. Next up on the list is Kobe Bryant with six. Judging from The Beard's performances, he has every chance to get there before the season is over.
Spencer Dinwiddie Continues to Impress for the Nets
Dinwiddie was voted as the Eastern Conference Player of the Week on Monday, and he continued his fine form in Brooklyn's four games last week.
He was the team's top scorer in a nail-biting 108-106 win against the Cleveland Cavaliers and was again instrumental in the back-to-back ties with Boston Celtics. After dropping 16 points and providing 11 assists in the first game, Dinwiddie exploded during the second encounter.
He finished with 32 points and almost single-handedly overcame the Celtics to give them their fourth defeat in the last ten.
The player is showing extreme confidence in his shot and has been consistent for a while now. With Kyrie Irving and Kevin Durant not able to play, Dinwiddie has emerged as the main man and is largely responsible for keeping the franchise afloat.
Orlando Loses Another Player to Injury
The Orlando Magic are the unlucky guys again as they have been hit with another serious injury. After losing star man Nikola Vucevic to an ankle problem last week, now prominent role player Al-Farouq Aminu has been diagnosed with a torn meniscus.
It's too early to say how much action Aminu will miss, but he will likely be out for at least a couple of months.
On the bright side, Vucevic is said to be progressing well. However, he will probably not feature in any games this week. The Magic has some winnable matches coming up, but with their ever-depleting roster, there might be problems, especially on the road.
Be sure to check all the latest injury news if you plan on betting on the Magic this coming week.
Final Words
This concludes my recap of the NBA's most important events from last week. I hope you've enjoyed my take. Be sure to let me know if I've missed something by leaving a comment below.
There are some exciting games coming up this week, and I can't wait to see how they will pan out. Let's hope for some good spectacles, and remember to stop by our blog next Monday for the recap!
In the meantime, why not explore our NBA Betting HQ? If you plan on betting the games, it's the perfect place to find all the hot markets, predictions, and betting odds!
September
Casino of the Month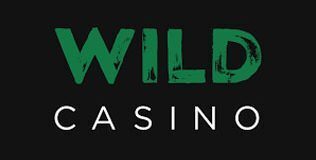 Welcome Bonus
250% up to $5,000