Brock Lesnar vs. Drew McIntyre Odds, Prediction, and Pick – WrestleMania 36 Betting Preview

WrestleMania 36 is almost here, and there will be plenty of WWE Championships on the line at the event. The fans will be looking forward to many of them, but one title match stands out. Brock Lesnar will face Drew McIntyre for his belt in the most anticipated fight of the two-day event.
I share my expectations of what's going to happen in this Brock Lesnar vs. Drew McIntyre betting preview that features odds, analysis, prediction, and pick for the big bout.
Brock Lesnar vs. Drew McIntyre Odds
Drew McIntyre to Win
-350
I've taken the Brock Lesnar vs. Drew McIntyre odds from BetOnline because the bookmaker is one of the best when it comes to WWE. There are plenty of other WrestleMania 36 markets available, so check it out if you are looking for a pro wrestling betting site.
As you can see, BetOnline expects The Chosen One to beat Lesnar and claim the WWE Championship. Let's see what the reasons are behind such an assessment.
Can Brock Lesnar Retain the Title?
For years, Brock Lesnar has been a WWE fan favorite and one of the guys Vince McMahon personally supported. He's an absolute beast and a legit fighter who actually was the UFC Heavyweight Champion at some point in his career.
Some wrestling enthusiasts are still annoyed by the constant moves between the two organizations, but it seems that Lesnar is back to the WWE for good.
His performance during 2020's Royal Rumble was memorable, and he eliminated 13 opponents before Drew McIntyre knocked him out with some help from Ricochet. It was there and then when we knew that those two would eventually meet.
The Return of Drew McIntyre
The surprising triumph in the 2020 Royal Rumble was Drew McIntyre's biggest success up to this point and a clear sign that he was going to play a bigger role in the WWE future. The Scottish wrestler then challenged Brock Lesnar, and this is how we got here.
But McIntyre's story had some tough moments before he reached the top. After some early promise, he was released by WWE in 2014 and had to work his way up. He went through a couple of years in other organizations and then returned to the WWE as part of developmental NXT TakeOver: Orlando.
McIntyre won a lot of fans in his second stint, and the promotion decided to push him. He was part of several interesting storylines, which led to his Royal Rumble triumph. The question is, what happens next?
Brock Lesnar vs. Drew McIntyre Prediction and Pick
Brock Lesnar might be a bit depleted as one of the faces of the WWE, and many fans are still unhappy with his flirting with the UFC.
Drew McIntyre represents a fresh opportunity to move on from Lesnar, but I have another idea. I think that the champion's role in the future of the organization will be to become a villain, and I believe a victory here could cement this storyline and provide WWE with the opportunity for another hyped-up title fight between the duo in the near future.
The price of +225 for such a scenario is simply too good, so that's my final Brock Lesnar vs. Drew McIntyre betting pick.
More WrestleMania 36 Betting Previews
As WrestleMania 36 draws closer, we are publishing even more betting previews for the different bouts on our blog. Here's the full list.
AUGUST
Casino of the Month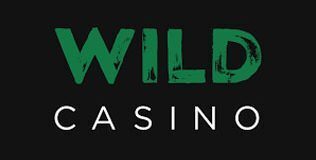 Welcome Bonus
250% up to $5,000
Read Review
Visit Site