Is the British and Irish Lions Rugby Team Still Relevant?

Every four years, the British and Irish Lions put nationalistic rivalries to one side to fight for the honor of that famous red shirt.
A squad comprised of the best of the English, Irish, Scottish, and Welsh setups is picked. Then, they head to the Southern Hemisphere to challenge one of Australia, New Zealand, or South Africa in search of glory.
The concept is a fairly popular one with rugby fans in Britain and Ireland, who travel in swathes to support the squad. Whereas many of these supporters would have been on opposite sides of the division line just months before, they are now united.
But not everyone is sure that this romantic concept is still relevant. With the evolution of the sport and a growing emphasis on all things monetary, is the British and Irish Lions rugby team still relevant these days?
Today, I'm going to try to answer that question for you as honestly as I can.
The Lions – A Very Short History (1888-1993)
In 1888, the concept of a team comprised of British players was born. Despite Irish players technically being able to compete, given that they were a part of the United Kingdom of Great Britain and Ireland, they were absent from this first tour.
The tour was organized and funded by Arthur Shrewsbury and Alfred Shaw, two cricket players, who identified Australia as the location. The team, which was mostly made of English players with a few Scots and Welsh representatives, would end up touring for six months.
As crazy as it may sound now, the first British Lions tour involved competing in both rugby and Aussie Rules matches. They won six games from 21 and saw the tour as something of a success, despite losing team captain Robert Seddon in a boating accident.
Clearly, many others agreed, and the first three-test tour that was properly sanctioned was scheduled for South Africa in 1891. The team went by the moniker of the "British Isles" and now had a sizeable Irish representation in their ranks.
Over the years, team colors changed, and attitudes towards the concept changed with them. As the tour began to grow in popularity, the "British Lions," as they were now known — even with Ireland contributing players after establishing a republic in the 1920s — embarked on trips to Australia, New Zealand, and South Africa.
By the 1970s, names such as Willie John McBride, Gareth Edwards, and JPR Williams had become icons of the sport.
Around this time, it was seen as an honor to be selected for the Lions, and the host nations wanted nothing more than to beat the touring party.
However, when the inaugural Rugby World Cup was held in New Zealand in 1987, some had suggested that the Lions could be a thing of the past. With professionalism on the horizon, the threat to the Lions was there for all to see.
But the final Lions tour of the amateur era in 1993, captained by Scotland's Gavin Hastings, earned a second test win over New Zealand that went down as one of the best victories they have probably ever had.
And the fanbase that traveled across the world proved its popularity was still alive.
The Lions in the Professional Era (1997-Present)
The British and Irish Lions evaded my radar until 1997, when I was 12 years old and when they were still called the British Lions.
A little confused as to why the Irish players were playing under a team that was seemingly only for the British, I was still enthralled by what I was watching. This was helped by my father, who was (and still is) a huge rugby fan who loved the tours.
What I didn't know at the time was that this was the first tour of the pro era. More than this, it was a test series against the incumbent world champions, South Africa, in arguably the toughest environment in the world to play in.
But when England's Jeremy Guscott slotted that drop goal over the posts to win the second test, which guaranteed the series, I was delighted.
1997 was arguably what made folk stand up in defense of the future of the Lions. And by changing the name to the "British and Irish Lions," they even earned more of a fanbase among a growing population of rugby fans in Ireland.
By 2001, Brian O'Driscoll was the golden boy of Irish rugby and the Six Nations championship. He was also a personal hero. To see him absolutely destroy the Australian defense with that wonder try that year was something else.
But to be able to get behind the likes of Jason Robinson, Scott Quinnell, and Tom Smith — among the English, Welsh, and Scottish players that had looked to smash my team and ruin my Saturdays and Sundays just months before — was refreshing.
When the 2005 tour came around, I was fully behind the Lions, only to see captain Brian O'Driscoll absolutely annihilated by a spear tackle that would have seen the culprits, Tana Umaga and Keven Mealamu, in hot water these days. O'Driscoll almost broke his neck.
Seeing how the team regrouped in the aftermath of losing their star player — and how fans of all four nations came together, determined not to let it spoil the tour — made the series loss a little easier to handle.
And in 2009, 2013, and 2017, that is still what the Lions is all about. Even in the face of abrupt change and alarm, players, coaches, and fans come together.
Even if players have been knocking the stuffing out of each other just months before and fans have been cursing each other out on social media.
Does the Lions Matter Today?
Does the British and Irish Lions still have meaning? Is it relevant, given how many tours all nations involved participate in on an annual basis?
Well, personally, I am not as excited about the Lions as I once was. But that could have something to do with 2013 being oversaturated with Welsh players, in my opinion. And the 2017 tour just felt a little underwhelming, given Ireland had beaten the hosts, New Zealand, the previous year.
Yes, it is a nice concept to come together as four nations, but I was not alone in criticizing Warren Gatland's selection process ahead of 2013. There were many Irish, English, and Scots disillusioned with the tour, even if the Lions emerged as victors.
But then again, English players have been overrepresented in the past, such as in 1993. English fans wouldn't have complained then, just as Welsh fans would have been happy enough in 2013. And if a similar thing happened with Irish players, I might accept it without protest.
Another thing that has led to fans growing concerned about the future of Lions tours is how the professional game is creating unlikeable characters in the sport.
I certainly won't be naming any individuals, but there are players that would be among the first names on the test teamsheets who I would find it hard to support. Most of which come from rival countries.
And this is where I can understand the calls for disbanding the Lions. Maybe the game has gone soft, and there are too many prima donnas on big wages and driving flashy cars that put long-time fans off.
I'm not alone in saying that.
Years ago, you had guys like McBride, Edwards, and Williams who fans could relate to. These days, there seems to be a parting glass between "us and them," and that could be a problem.
Especially to those who cannot really afford to spend thousands of euros and pounds following these guys to the likes of Australia, New Zealand, and South Africa.
Let's not forget the issues surrounding players being overworked with a growing schedule of games and others coming back injured from tours — like Brian O'Driscoll in 2005 — and thus depriving their clubs and nations of their service.
Why I Think the Lions Should Continue
For the Lions to have any place in the modern world, fixture congestion in the sport needs to be addressed.
But just like clubs and countries, the Lions want to profit from adding additional matches to the calendar. Something has to give, or we will find ourselves watching a Lions tour that resembles a Barbarians match in the future.
Still, it's hard to deny that the Lions is something special when it is done right. The best of the four nations of Britain and Ireland coming together and putting aside their nationalistic rivalries and differences is great to watch.
And for the fans, it only comes around every four years. The drama, camaraderie, and excitement is what many look forward to. Backing up their passion with a wager or two at top rugby betting sites doesn't hurt, either.
The Lions might not always hit the right note every year, but when it is good, well, it's very, very good.
AUGUST
Casino of the Month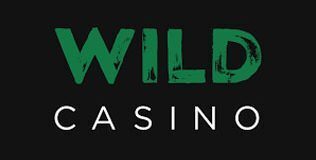 Welcome Bonus
250% up to $5,000
Read Review
Visit Site