Will Brandon Aiyuk Be Drafted in Round One of the 2020 NFL Draft? Betting Odds and Prediction

The 2020 NFL Draft is going to be very interesting based on where a lot of players are expected to go and where they actually will go.
That understandably gives way to some great NFL Draft prop bets.
Arizona State star wide receiver Brandon Aiyuk's draft projection is one case for controversy. The athletic wideout has garnered first-round grades from a lot of scouts, but it's worth wondering if he actually is selected in round one.
Aiyuk is undeniably an explosive player when you look at his tape, but there is reason to believe he won't go in round one.
Regardless of which way you're leaning, the fact that you can bet on when Brandon Aiyuk will be drafted suggests even the top sportsbooks aren't entirely sure.
So will Brandon Aiyuk be a first-round pick in the 2020 NFL Draft? Let's look at the latest odds when it comes to his chances of being taken in the first round and how bettors should wager.
Odds of Brandon Aiyuk Going in 1st Round
The odds at the best NFL Draft betting sites currently indicate Aiyuk will not be taken in round one. It's not like he's priced as some impossible longshot bet, however, so bettors need to consider both sides of this wager.
When you watch Brandon Aiyuk highlights, it's easy to see what the appeal is of him as a prospect. He has the speed and athleticism to win down the field, while he can also spring big plays.
Aiyuk's 18.3 yards per catch average told us that in 2019, but for all the explosive ability he possesses, he does still have some question marks, as well as some things working against him.
Why Brandon Aiyuk Won't Be a First-Round Pick
One of the biggest reasons why Brandon Aiyuk will fall out of the first round is the insane depth at the wide receiver position.
Jerry Jeudy, CeeDee Lamb, and Henry Ruggs III are far and away the top receivers this year, and all three are first-round locks.
It's extremely unlikely any other wide receivers — Aiyuk included — will be taken ahead of them, while Aiyuk faces stiff competition even in the next tier of receiving talent.
Due to the sheer number of impactful receivers, Aiyuk could be a victim of his position being too good this draft season.
On top of the depth issue, there could be a problem when it comes to NFL team needs. The top receiver prospects will go to the teams with the biggest need at receiver, but as the first round moves along, that need could dissipate to a degree.
If you're looking for Brandon Aiyuk's weaknesses specifically, look at his mediocre timed speed (4.5 flat at the Combine) and the fact that he really only produced at a high level for one season.
Why Brandon Aiyuk Will Be a First Round Pick
Okay, now it's time for the good; why you want to consider betting on Brandon Aiyuk being a day one pick.
You can't teach the vision and wiggle Aiyuk has. While his speed isn't elite from a timed perspective, it's not as if his timed speed is awful, and if you watch his tape, he appears to play a lot faster than that.
Beyond just running fast in a straight line, Aiyuk can manipulate situations in the open field due to exceptional athleticism, timing, angles, and anticipation.
Aiyuk is a dangerous weapon in space, and if the right team values his open-field ability over physicality or one-on-one dominance, he could fly up draft boards.
Brandon Aiyuk NFL Draft Prediction for 2020
Predicting where Brandon Aiyuk goes in the 2020 NFL Draft is a lot easier now than it was a month or so ago. That's mainly due to the inflated depth of his position and the fact that he's fallen behind a lot of his top competition.
It's far from impossible for a team to fall in love with Aiyuk in round one. There have been Brandon Aiyuk mock drafts that place him in the bottom of the first round, with teams like the Green Bay Packers standing out as logical fits.
While he has the talent of a first-rounder, Aiyuk faces an uphill battle due to position depth and a few question marks in his scouting report.
Ultimately, I see him as one of the best 2020 NFL Draft prospects that will slide out of the first round.
Other 2020 NFL Draft Predictions
AUGUST
Casino of the Month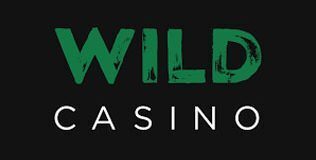 Welcome Bonus
250% up to $5,000
Read Review
Visit Site