Hide Bonus Offers
| | | | | |
| --- | --- | --- | --- | --- |
| #1 | Bovada Sports | 50% Up To $250 | Visit Site | Bovada Sports |
| #2 | BetUS | 125% Up To $2,500 | Visit Site | BetUS |
| #3 | MyBookie | 100% Up To $1,000 | Visit Site | MyBookie |
| #4 | Everygame | 100% Up To $500 | Visit Site | Everygame |
| #5 | BetOnline Sports | 60% Up To $1,000 | Visit Site | BetOnline Sports |
Boxers Most Likely to Win Gold at the Tokyo Olympics – Assessing the Top Fighters

Like many fight fans, I can't wait to see the best boxers at the Tokyo Olympics do their thing.
Although initially scheduled for 2020, the global pandemic led to organizers pushing the quadrennial event back by a year. That means that we have had to wait a little while longer to find out which boxers win gold at Tokyo 2020, but it's almost crunch time.
You might fancy a bet on Olympic boxing. Perhaps you simply have a passing interest in the top boxers to look out for in Tokyo. Regardless, the following list will give you the heads up on the brightest pugilistic talents looking to set the world on fire this summer.
Muslim Gadzhimagomedov
Nationality: Russia
Weight Class: Heavyweight
Age: 24
Let's kick off the discussion of boxers that will win gold at Tokyo 2020 with a heavyweight carrying big expectations on his wide shoulders.
That man is Muslim Gadzhimagomedov of Russia. An absolute colossal heavyweight, he is one of two fighters at 91kg backed for big things. The other, New Zealand's David Nyika, lost to Gadzhimagomedov in 2019.
The #1 amateur heavyweight on the planet stands at 6'4″ with a rock-solid jab and serious pop to his shots. Among his achievements in the unpaid ranks are wins at both the World and European Championships of 2019, but he will have his sights set on greater things in Tokyo this summer.
The Dagestani takes his impressive record of 81-5 to Japan, as well as a reputation for having some of the shortest odds for Olympic boxers at Tokyo 2020.
He recently outclassed the solid Enmanuel Reyes and will be looking to make mincemeat of the rest of the motley crew at heavyweight. Having won his last 45 fights, he is one of the best Tokyo Olympic boxers to watch this summer.
Oleksandr Khyzhniak Jr.
Nationality: Ukraine
Weight Class: Middleweight
Age: 25
Considered one of the very best boxers at Tokyo 2020, Khyzhniak looks nailed on for gold.
The son of former USSR competitor Oleksandr Sr., Khyzhniak joins Mykola Butsenko, Yaroslav Khartsyz, and Anna Lysenko on the plane from Kyiv to Japan. But there is no question that he is Ukraine's best chance of winning the top prize in the boxing category.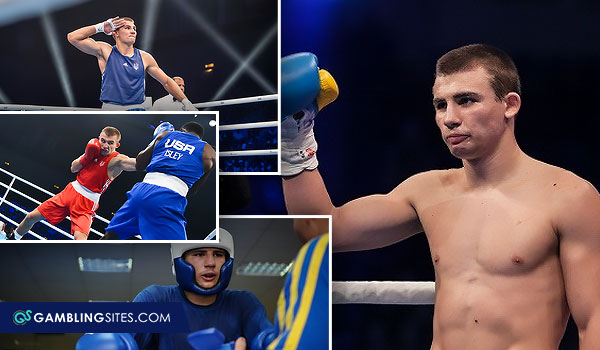 The middleweight prospect has notable honors, including gold at the 2017 World Boxing Championships in Hamburg, as well as top marks in the Euros in 2019.
However, an Olympic gold medal is what he has set his sights on, and he will be aiming to join fellow compatriots Vasyl Lomachenko and Oleksandr Usyk in the paid ranks once he has one around his neck.
Arguably the very best of the top boxers at the 2020 Olympics, a potential clash with Eumir Marcial of the Philippines has fans of the sport drooling.
Julio Cesar La Cruz
Nationality: Cuba
Weight Class: Light Heavyweight
Age: 31
Even moderate fans of the sport will be looking towards Cuba for the best boxers at the 2020 Tokyo Olympics.
The country has a rich history of producing boxing greats, with Teofilo Stevenson, Kid Chocolate, Kid Gavilan, Jose Napoles, and Guillermo Rigondeaux among the best of them. In recent times, Cesar La Cruz has given the northern Caribbean nation much to cheer about.
A gold medalist at Rio 2016, Julio Cesar La Cruz is one of a few boxers expected to win gold at Tokyo 2020. He already has multiple world titles on his resume, dazzling fans across the planet with his impregnable defensive tact and slick punching style.
One of the top boxers at the Tokyo Olympics, "La Sombra," is odds on to grab a second gold medal at the world's greatest amateur spectacle.
Shakhobidin Zoirov
Nationality: Uzbekistan
Weight Class: Flyweight
Age: 28
Zoirov spearheads a Uzbekistani boxing team that is bursting with talent.
But just like Khyzhniak to Ukraine, he is the star of the show for his country.
The 28-year-old bossed it at London 2016 before taking another gold at the 2019 World Boxing Championships. If there is a boxer to bet on winning gold at Tokyo 2020, this guy's name should be at the top of anyone's list.
Flyweight is a pretty competitive division, however, with China's Hu Jianguan and India's Amit Panghal looking forward to testing the reigning flyweight king. That should make for at least one potential pitfall in his quest for a second Olympic gold medal.
Zoirov is one of several pro boxers competing at this year's games. He is 3-0 in the paid ranks, having signed with MTK Global in 2018.
Mirazizbek Mirzakhalilov
Nationality: Uzbekistan
Weight Class: Featherweight
Age: 26
Mirzakhalilov is the second of two Uzbekistanis looking to achieve big things in Japan.
The featherweight makes this list of the boxers likely to win gold at the Tokyo Olympics, and it's hard to argue with his credentials.
A 1-0 professional, Mirzakhalilov holds gold medals in both the World and Asian Boxing Championships. Despite featherweight looking to be one of the most competitive divisions in Olympic boxing, he is the outstanding candidate to sweep up all in front of him.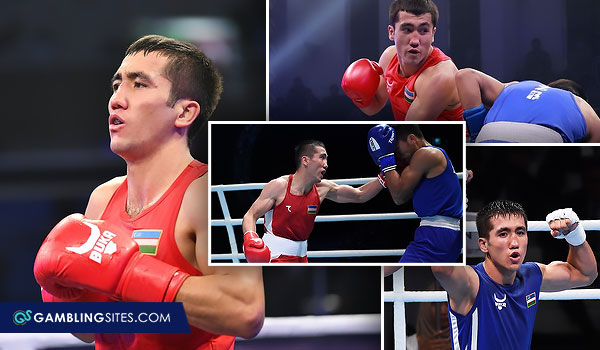 There appears to be something in the water, with Uzbekistan producing some excellent fighters as of late. Understandably, the country expects to see something from their hopefuls, with Mirzakhalilov carrying a lot of pressure into the games.
Bettors will also be looking at Mirzakhalilov as one of many ways to make money betting on the Olympics.
Still, he should be able to deal with the weight on his shoulders. I am certainly expecting him to emerge as one of the top fighters at Tokyo 2020 before taking the world by storm.
Lauren Price
Nationality: Great Britain
Weight Class: Women's Middleweight
Age: 27
European champion Price is one of the boxers to look out for in the Tokyo Olympics.
The middleweight from Newport, Wales, is a fighter that continues to get better every time she steps foot inside the ropes. If she continues to improve, well, she could be one of the best bets for gold at the 2020 Olympics.
At 17, Price had just one amateur fight before being selected for the European and Youth World Championships. She went on to win bronze, despite her lack of experience.
Bronze at the 2016 Women's European Amateur Boxing Championships was followed up with a gold medal at the Commonwealth Games two years later before she took first prize in the women's middleweight category at the World Championships in 2019.
Price will hope to emulate the likes of Katie Taylor, Claressa Shields, and the rest of the best female boxers in the world by winning gold in Tokyo. As one of the top Olympic boxing prospects, her chances of doing so are pretty high.
Although the former Wales soccer international is nailed on for a spot on the podium, I say back her for gold.
Andy Cruz
Nationality: Cuba
Weight Class: Light Welterweight
Age: 25
A two-time gold medalist at the Pan American Games and AIBA World Championships, Cruz is arguably the best boxer at the 2020 Olympics.
The top boxing betting sites consider Cruz the man to beat at welterweight, and I'm in that camp. He is incredibly gifted and is looking super sharp ahead of his trip to Japan.
One of the major pitfalls for any boxer of Cruz's ilk is dealing with the pressure of expectation. But this guy appears psychologically rock solid. His talents inside the ropes are there for all to see, with a record of 108-08 in the unpaid ranks standing out as pretty impressive.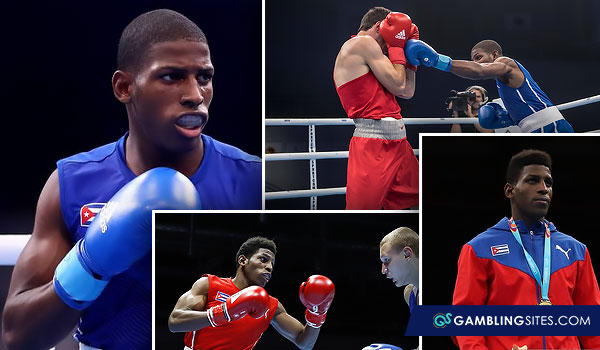 Cruz has all the gifts necessary to be a success in the world of professional boxing. But unfortunately, the only way we will see him fighting in the pros is if he follows the likes of Erislandy Lara and Guillermo Rigondeaux in defecting. Still, let's just enjoy watching him do his thing.
There are many top boxers to watch out for at the 2020 Summer Olympics. But Cruz is the one I'm really looking forward to seeing in action.
Wrapping Up the Top Fighters at the Tokyo Olympics
The stage is set for the best boxers at Tokyo 2020 to do their thing.
I'm not afraid to say that I believe boxing is the best sport at the Olympics, and I'm sure there are plenty of others on my level.
Still, there are other events that I will be looking forward to watching over the summer, as well as some standout stars in their field. I'll leave with some more reading material on both.
Finally, don't forget to keep an eye on our Olympics blog for more Tokyo 2020 content. You should also check our Olympics betting picks section for recommended bets.