Boxer of the Year for 2021 – Tyson Fury and More Candidates

Question — who is the boxer of the year for 2021?
I'll be aiming to answer that question for you today. There will be no bias, hating, or hawking on my part as I go through a list of the top candidates before arriving at the top fighter of the year.
It has not been an easy task picking just a handful of the most impressive fighters from such a large pool of competitors. But that's what I have done, while justifying why each fighter deserves to be on the list.
Let's get started with a few honorable mentions as well as the criteria I have used to make my picks for the 2021 boxer of the year.
Boxer of the Year in 2021 – Honorable Mentions
This was an incredible year for boxing.
Huge fights with records broken and upsets galore mean that 2021 will be fondly remembered by fans.
But when it comes to making a case for the top boxers of the year, it's tough to establish criteria to work with.
Very few of male boxing's pound-for-pound best competed more than once. That thins the herd a little, making it necessary to focus exclusively on that criterion.
It won't be forgotten about completely, of course, but we must look at other factors that come into play before choosing who led the sport in 2021.
| | | |
| --- | --- | --- |
| Fighter | Record in 2021 | Notable Win |
| Sandor Martin | 2-0 | Mikey Garcia |
| Yordenis Ugas | 1-0 | Manny Pacquiao |
| Juan Estrada | 1-0 | Chocolatito Gonzalez |
| Katie Taylor | 2-0 * | Natasha Jonas |
| Naoya Inoue | 1-0* | Michael Dasmarinas |
| Vasyl Lomachenko | 1-0* | Masayoshi Nakatani |
The fighters above all deserve a mention, in my opinion.
Looking first at Sandor Martin, it's unthinkable not to consider his shock win over Mikey Garcia as one of boxing's top moments this year. It should go down as the biggest shock in boxing in 2021, in my opinion.
But fighter of the year? Well, it's tough to make a case for "Arrasondor" based on anything beyond that stunning upset. In his favor, however, he did fight twice.
Yordenis Ugas retained the WBA (Super) welterweight title with a win over Manny Pacquiao. The Cuban ended the storied career of "Pac-Man" in the process, sending the Filipino into retirement from boxing.
The days of backing him to win inside the ropes are over. But you can now bet on Pacquiao to be the next president of the Philippines.
Juan Estrada gets a shout for his win in the Fight of the Year contender against Chocolatito.
Naoya Inoue and Vasyl Lomachenko are both 1-0 at the time of writing, but will both fight in two of the best boxing matches to bet on in December 2021.
Katie Taylor won her two fights in 2021, and she is almost a certainty to sweep up all of the best female boxer of 2021 awards.
Providing she gets past Firuza Sharipova on December 11, of course.
Taylor is expected to hold on to her crown as the best female pound-for-pound boxer in the world in 2021. An impressive win could see her pick up the general award for 2021's boxer of the year, too.
Terence Crawford
Division: Welterweight
Record: 38-0 (29 KOs)
Defining Win of 2021: Shawn Porter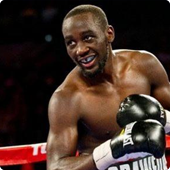 Moving on, let's look at one of the top names trending in boxing this year.
Although Terence Crawford is highly unlikely to win the award for the top boxer of the year in 2021, this was a hugely significant chapter for "Bud."
First, Crawford took on the solid Shawn Porter for the WBO welterweight title. This fight was significant for the unbeaten great, as it marked the first time that he had faced a true test at 147-pounds.
The second major happening for Crawford this year was the end of his run with promoter Bob Arum.
Although the Top Rank boss is one of the most influential faces in the sport, even at his advanced age, the nature of his spits, spats, and feuds with other promoters was deemed to be a negative influence on Bud's career.
TERENCE CRAWFORD ANNOUNCES HE IS LEAVING TOP RANK AS BOB ARUM GIVES GRIM REACTION

Watch: https://t.co/r1yF5knM98 pic.twitter.com/d1BKRpYOCt

— Fight Hub TV (@FightHubTV) November 21, 2021
With Arum out of the picture, could we get to see Crawford take on Errol Spence Jr?
That's something that could be decided in 2022.
To take a step back for a moment, it's hard not to mention Crawford's knockout win over "Showtime" in November among the best victories for any boxer.
Porter is still a world-class fighter that could give anyone problems on his day. Even if Porter's decision to retire is genuine, it takes no shine away from Crawford's victory.
We got to see the best of Terence Crawford this year in what was his toughest fight at welterweight. This time next year, we could have an even greater understanding of just how great this modern icon can be on the night.
Tyson Fury
Division: Heavyweight
Record: 31-0-1 (22 KOs)
Defining Win of 2021: Deontay Wilder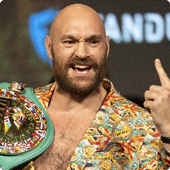 Technically, Tyson Fury is the best boxer of 2021.
The "Gypsy King" was named the world's greatest prizefighter at the ESPYS in July, before his trilogy fight with Deontay Wilder.
But that gong was handed out at the prestigious awards ceremony to honor achievements in the year prior, thus has no effect on my personal list of the best boxer of 2021.
Is Fury the boxer of the year for 2021 proper? Like everyone above and below him, he is worthy of a mention based on his knockout of Deontay Wilder in October alone.
Fury vs. Wilder 3 will probably be named the Fight of the Year by The Ring and other reputable boxing outlets. The reason being is that it was, in all senses, the most thrilling bout of 2021.
Although the top online boxing sportsbooks had Fury as a firm favorite, the danger of Wilder was not underestimated by anyone with even a modest knowledge of the fight game.
The Gypsy King himself was frank about the dangers of complacency before the bout. His aggressive, brawling style was ultimately effective, but he was dropped twice inside the first half of the bout before going on to score the KO of the year in 2021.
It was those hellacious uppercuts that set Fury up for the big KO right that finished Wilder off. #FuryWilder3 pic.twitter.com/7r2GcCRKTM

— MMA mania (@mmamania) October 10, 2021
Watching this fight with friends, the general opinion was that we had witnessed a little bit of history that night.
Although the heavyweight division is far from being in the best shape it ever has been, it's pretty good compared to the boring era of the early 2000s to late 2010s.
One of the main reasons why heavyweight boxing is relevant today is Tyson Fury. Another is Fury's rivalry with Wilder.
But that second chapter has now closed, which means that the Manchester-born giant will be looking for a new challenge in 2022.
Of all the men out there for Fury, Oleksandr Usyk — who enjoyed a phenomenal win in September — sits at the top of the hit list.
Oleksandr Usyk
Division: Heavyweight
Record: 19-0 (13 KOs)
Defining Win of 2021: Anthony Joshua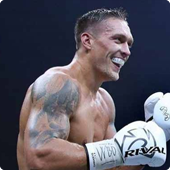 On September 25 in London, Usyk proved his doubters wrong with a masterclass against British hero Anthony Joshua.
The Ukrainian great has enjoyed a career that has yielded some magnificent achievements. We're talking amateur European ad World Championships, an Olympic gold medal, and the unification of the cruiserweight division.
Labeled "too small" for a heavyweight, Usyk's uninspiring performances against Chazz Witherspoon and Derek Chisora didn't exactly disprove that theory.
Against Joshua, "The Cat" was up against a two-time unified heavyweight champion. The Watford-native was also regarded by many as being the most physically intimidating heavyweight on the planet.
I backed Usyk to pull this one off but have to admit that I was surprised at just how good he looked in that fight.
It was a flawless performance from the 34-year-old, who outclassed the champion to join Evander Holyfield and David Haye as just the third man to unify at 200 pounds before winning a heavyweight world title.
Will Usyk's legacy be as significant as Holyfield's, or as tame as Haye's? That's something that we will get to see in time.
Before the Ukrainian can secure a fight with Tyson Fury, with a chance to unify the heavyweight division, he will first need to get past AJ in a rematch in 2021.
With Joshua set to pick a new trainer for that bout, could we see Usyk faced with a different beast in what could be the rematch of the decade at heavyweight?
Usyk's win might not be enough to secure him the award for the boxer of the year for 2021. But he's up there with the best, make no bones about it.
George Kambosos Jr.
Division: Lightweight
Record: 20-0 (10 KOs)
Defining Win of 2021: Teofimo Lopez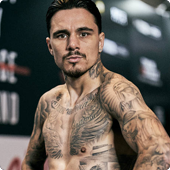 Sandor Martin's win over Mikey Garcia was the upset of the year.
Unfortunately for Martin, that win will be outshined by the stunning victory for Australia's George Kambosos Jr. against Teofimo Lopez in November.
Lopez is not the most popular fighter in the game. His abrasive and disrespectful attitude hasn't earned him many new fans since pulling off his own upset of the year by dethroning the legendary Vasyl Lomacheko in 2020.
His father, Teofimo Sr., hasn't helped his cause. Both men showed their true colors following the loss to the Aussie, acting utterly classless in the aftermath of a loss they should have both taken on the chin.
UNDISPUTED

George Kambosos beats Teófimo López by SD. Congratulations ?? #AndTheNew WBA Lightweight Super Champion @georgekambosos ?? ?? #Boxing #Boxeo #WBA #WBABoxing #WBA100years #LopezKambosos pic.twitter.com/lgg6IUSZj5

— WBA Boxing (@WBABoxing) November 28, 2021
Remember, Lopez hardly made a friend of Kambos before the fight. It was postponed and rescheduled no less than six times, with most of those rearrangements at the behest of the American.
Let's be honest — he treated his opponent like dog crap. But, at least in a karmic sense, that same dog came back to bite Lopez in the ass.
That's not to say that there were any supernatural forces at play in this fight, because there were not. What you had was one fighter that was better than the other on the night, and made a mockery of the oddsmakers.
So, things will be settled in a Kambosos vs. Lopez rematch, surely?
Not according to Lopez Sr.
"We're going to go up to 140lbs, get a fight in February, and then fight Josh Taylor. This doesn't change anything.
Everybody knows he [Teofimo Lopez] won that fight. Everybody was upset; they booed the decision in MSG. It's a bulls— loss, and I had it 10 to two, nine to three.
We're going to keep doing big fights, selling out arenas like we did tonight. "
Stay classy.
While Kambosos can count himself among the candidates for the 2021 boxer of the year, Team Lopez can lament with a bowl of salt and a couple of slices of lemon.
Taylor, you say?
Josh Taylor
Division: Light Welterweight
Record: 18-0 (13 KOs)
Defining Win of 2021: Jose Ramirez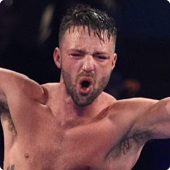 Criminally underrated by casuals of the sport, Josh Taylor deserves to be among the top candidates to win the 2021 boxer of the year award.
I have no qualms about singing the praises of "The Tarta Tornado," who became the first man since Terence Crawford to unify the light welterweight division.
Unlike his fellow Gaels, Scotland's Taylor does not enjoy the same level of popularity in combat sports as Ireland's Katie Taylor or Conor McGregor in the UK press. The fact that Taylor is British, and the other two are not, must be mind-boggling for the Prestonpans-born star.
But it is what it is, right? It's this attitude that has catapulted the Scotsman to where he is today.
The undisputed king of his domain beat the excellent Jose Ramirez to make appoint himself as the king of his domain.
2022 will be an interesting year for Josh Taylor.
Canelo Alvarez
Division: Super Middleweight
Record: 57–1–2 (39 KOs)
Defining Win of 2021: Billy Joe Saunders
Who else?
Love him or hate him, Canelo is the top boxer of 2021.
The Mexican continues to dominate the sport, leaving (almost) no stone unturned in his quest to be the best.
I could spend a lot of time discussing the ins and outs of this man's technical prowess and steely mindset. Conversely, I could also list a few things about Alvarez that are less worthy of praise.
When all is said and done, there is no fighter as important to the "sweet science" as Canelo Alvarez today. His achievements this year alone would be enough for many boxers to take and ride off into the sunset with.
More information here: https://t.co/93rV15slaX

— World Boxing Council (@WBCBoxing) November 17, 2021
At the time of writing, Canelo is putting the wheels in motion for an audacious swoop of a cruiserweight title. To be precise, the one currently held by Ilunga Junior Makabu.
If successful, the native of Guadalajara will join an elite club of fighters to have won world titles in five separate weight classes.
Again, we can look at Makabu and say he's arguably the weakest champion north of 168-pounds. If true glory is what he is after, why not set up what would be a real-life Rocky bout against the devastating Artur Beterbiev, who weighs in lighter at 175-pounds?
There's much to poke holes in, sure, but let me repeat myself — there is no doubt that Canelo is the 2021 fighter of the year.
The first man to earn the prestigious title as the undisputed champion of the super middleweight division, Canelo beat both Billy Joe Saunders and Caleb Plant. Two fighters that had never tasted defeat before.
With a record of 3-0 in 2021, and with more belts than Madonna, Canelo can sit back and enjoy a nice beef dinner over Christmas with his family knowing that he is on top of the sport.
Tuck in. You deserve it.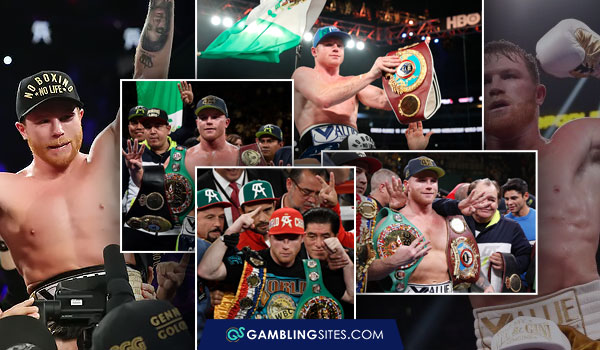 Who Will be the Boxer of the Year in 2022?
Well, it's a little too early to be making predictions this far out.
What I can say is that 2022 should be another huge year for the sport. What will make it unforgettable will be the sheer number of quality fights that could happen.
It's nailed on that the likes of Tyson Fury, Canelo Alvarez, Vasyl Lomachenko, George Kambosos, Terence Crawford, and Naoya Inoue will be back in the ropes. We will see titles exchange hands, and new champions crowned.
It's going to be a belter of a year.
One of the biggest fights that could determine the boxer of the year in 2022 is Oleksandr Usyk vs. Anthony Joshua 2. Can AJ get his revenge, and set up a trilogy fight with the Ukrainian?
In this game, anything is possible to those who believe.
September
Casino of the Month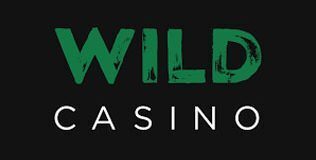 Welcome Bonus
250% up to $5,000