Bovada vs. BetOnline | The Better Sportsbook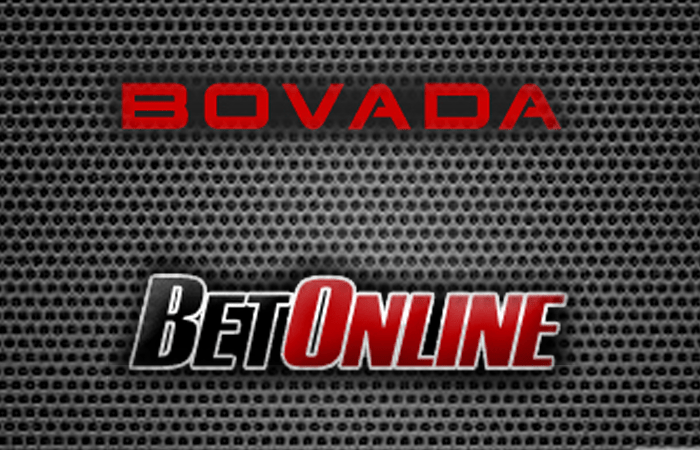 It always comes down to this. When you're looking to pick out a new sports betting home or online gambling home, it's easy to rule out about 95% of sites right off the bat. They're either untrustworthy or have terrible interfaces or just don't offer what you're looking for. Once you clear out all the riff raff, you're usually left with one or two sites that you have to pick from. This is where it can get challenging to decide because sometimes the differences are small or they may be big, but you're just unaware of them.
One of the more common tough decisions when selecting a sportsbook online is choosing between Bovada or BetOnline. Both sites have been around in the industry for many years and have both been a popular choice for recreational and serious sports bettors. Though the sites are similar, there are a lot of differences between the two. The bottom line is that both of these sites are overall good choices, but you need to look at some specific details to choose the one that is best for you.
Why It's Important
It might not sound like an important decision if both are good choices, but picking the site that fits you best can have a significant impact on your profits and your bottom line. Not only can it have an effect on your wallet, but it can also have an effect on how much fun you have and how enjoyable the experience is.
The first is important to everyone but probably most important to serious players as small differences in odds or rewards programs can compound over lots of bets. The second is also important for both, but probably more important for recreational players looking to have some fun and relax. You would never want to join a site that isn't set up well and easy for you to use.
We're going to walk you through some of the highlights of these two sites and how they compare with each other. Ultimately, it will be up to you to decide which is a better fit for you and your unique needs. We will do our best to try and discuss the pros and cons of each detail to make it easier for you to choose. Sometimes it takes an outside set of eyes and an outside perspective to see things clearer.
Pertinent Company Details
No one really likes to read the fine print about companies, but it can be important to take a look at. Bovada has been in business since 2011 and is licensed by the Kahnawake Gaming Commission. BetOnline has been in business since 2004 and is licensed and regulated in Panama. There are a few things to point out here.
First, we do always say it's important to look at how long a company has successfully been in business when selecting somewhere to play. That being said, the numbers here are a bit misleading when comparing. You might think that BetOnline is the clear winner based on how many years they have been in business, but it's not the complete picture. Bovada has actually been in business for much longer than 2011, just with different gaming sites.
Personally, we wouldn't give BetOnline any extra credit for being in business longer here since it's really not all that long, and Bovada has been around, but it is still something to point out. Part of the reason we don't want to give this added credit is that the early years of BetOnline had some troubles that we will discuss now.
Online Issues for BetOnline
BetOnline has had a few issues in the past before their merger with SportsBetting.ag that we do need to point out. When BetOnline first started out their operations, they misled customers regarding which poker network they were on. This is a bit strange to lie about, but it probably stems from them wanting to get credit for being on a more reputable network than they were initially on. They told players that they were on one network when it came out later that they were actually on another.
This didn't' really affect anything, but still, raises a red flag that a site may not be being completely honest and forthcoming with information. This was many years ago and does not seem to be an issue anymore, though we want to be fully inclusive. We will discuss later what has been done to take care of this issue so that it does not come up again.
Years ago, BetOnline also had some questionable interactions with some players that also needs to be mentioned. These may be a result of some shady management, or from complete stupidity, you can be the judge. There were many reports of the site confiscating poker player's accounts because they accused the player's of cheating. Now, it is possible that these players were actually cheating, but there is a specific case we want to draw attention to. A high-stakes poker pro was accused of cheating, and the site said they were going to confiscate all of the player's funds, $60,000.
The player claimed no cheating happened and immediately asked for the site to provide proof. The site said they would send the hand history proof. Significant time went by, and no evidence was sent to the player and the money was still kept by the site. The hand histories were ultimately never sent. The site claimed that the files were too large which is, for lack of a better way to put it, complete crap. Poker hand histories are stored in simple text files that can be handled by even the worst of computers. Eventually, a third party got involved, and the player's funds were returned. It's still not entirely clear what exactly happened here, but it was definitely a rough experience for the player involved.
So…Why EVER Play on BetOnline?
You're probably asking yourself with those stories why on Earth you would ever want to play on BetOnline. The reason is the site does have a ton of great advantages, and all of this seems to be behind them. They merged with SportsBetting.ag and took on brand new management to clean up the situation. They cleaned house and started the company down a new path. Since then, the reviews and stories from customers have been great. We'd go ahead and put this one as a non-issue now as it's a new company with new managers, but again, we want to be complete in our reviews.
It's also important to note that ALL of these issues had to deal with their poker games and NOTHING to do with any of their sports betting. It looks like the management they adopted from the sports betting merger went a long way in cleaning up the situation and turning BetOnline back into a reputable and trusted company.
Betting Options
This is a tough category to compare as it's always changing and both sites are continuing to grow and expand though there are some glaring differences. Regarding betting options, both sites offer a ton of different options and pretty much any betting option that you are probably going to want.
We did see that Bovada was the only one that offered entertainment style prop bets which could be helpful if you were wanting to bet on more obscure things (for example, who would win a reality tv show or who would win the presidency). This is great for recreational bettors and probably less important to serious or professional bettors.
An Important Note about Bovada
Expert bettors have complained with Bovada that the lines are sometimes released later than other books, they have dual pricing, and lower limits. The release time of the lines and the lower limits will not affect you if you are a recreational player. If you are a serious player and choose Bovada, you may want to reach out to support and see if you can get some higher limits. We would assume Bovada is working on the timeliness of their lines, but can't confirm if they've made any headway yet or not.
The dual pricing will affect both recreational players and professional/serious betters. Bovada basically has two different lines for every bet that are very close to each other. One of these betting lines/odds is slightly better for the player than the other. If Bovada thinks you are a professional or a sharp bettor, they will give you the slightly worse line. If they think you are a recreational bettor, you will get the better line.
This is great if you're just betting casually, but can be worse if you are a professional. It's unclear if this is the case on ALL bets, but if you're a serious bettor, you should be aware of it. As always, we advocate joining multiple books for serious bettors so you can shop lines, especially on bigger bets.
BetOnline's Response
BetOnline, on the other hand, caters much more to professional sports bettors. BetOnline's limits are higher, and their lines are typically more competitive. If you are a recreational player, either site will be great for you. If you're a serious bettor, BetOnline is probably a better choice for you. Ultimately, our best advice is to join multiple books if you are a sports bettor so that you can shop lines for a bet and get the best that is being offered.
The Bottom Line:
Serious bettors and professionals would be better served by having most of their action on BetOnline, though joining both for odds shopping is suggested.
Recreational players can play on either, but Bovada seems to cater more to their needs.
Customer Support
One of the biggest factors to look at when choosing an online gambling home is how good their customer support is. Overall, both sites offer good customer support, but there are a few differences. Bovada offers phone and email support but does NOT offer live chat support. This is a bit strange, but reports show that they respond to email messages so quickly it doesn't even matter.
BetOnline, on the other hand, offers phone, email, and live chat support. The added option of live chat is great and is a big selling point for some. One thing we did see were a few reports of people not fully pleased with the BetOnline support. On the other hand, we saw a lot of reviews that said the exact opposite. It sounds like with them it might be important which agent you get helping you.
If you choose them and need help and are having trouble with an agent, just hang up and call back for a new one or ask to speak with a manager. We'd probably give the slight edge here to Bovada, even though they have fewer options.
Overall Take | The Bottom Line
As we stated, the decision of which site to choose is ultimately up to you. Both sites have a lot of similar benefits as well as a few differences that make each stand out. If we were forced to make a decision for you, we would say it depends on the level of sports betting you are going to be doing. If you are a recreational sports bettor that just likes to place a few bets for fun, Bovada might be a better fit for you. They seem to cater more to the recreational player.
If you are a serious sports bettor or a professional, we would probably recommend going with BetOnline. The fact that they have higher limits, more timely lines, and don't offer dual odds are all big plusses and can have a huge effect on your bottom line.
Again, it is completely up to you and comes down to what your unique needs are. If you're still unsure or have specific needs and need more information, here are a few full reviews on each site individually. These reviews go into much more specific details about each site and should help you to make your final decision.
It's also important to point out that there is nothing wrong with joining multiple sportsbook websites. Actually, we recommend it. The reason we recommend this is that it allows you to do two things. First, it allows you to shop betting lines before you make a bet and make sure you are getting the best odds. It is very common for two sites to have different odds or lines on the same game. Why bet somewhere when you can make the same bet somewhere else and get paid more for a win?
Secondly, it allows you to take advantage of both bonus programs. The bonus programs for these two sites are fairly similar but have limitations on how much they will give you for your play. There is no reason that you can't join both sites and take advantage of ALL of the bonus options that are available to you. This is not unethical and is a lot like going to two different stores because they have different things on sale. It's smart betting and something you should really look into doing.
It doesn't cost anything extra to join both sites and strategically is a smart play. It also ensures that you won't have to rush to create a new account if you find out that the other book is offering a much better line on a game you want to bet.
August
Casino of the Month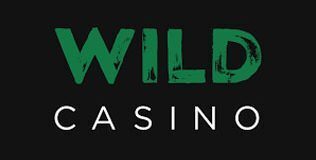 Welcome Bonus
250% up to $5,000