Hide Bonus Offers
| | | | | |
| --- | --- | --- | --- | --- |
| #1 | Bovada Sports | 50% Up To $250 | Visit Site | Bovada Sports |
| #2 | BetUS | 125% Up To $2,500 | Visit Site | BetUS |
| #3 | MyBookie | 100% Up To $1,000 | Visit Site | MyBookie |
| #4 | Everygame | 100% Up To $500 | Visit Site | Everygame |
| #5 | BetOnline Sports | 60% Up To $1,000 | Visit Site | BetOnline Sports |
Boston Celtics vs. Philadelphia 76ers and Tuesday's Other NBA Games – Odds, Predictions, and Picks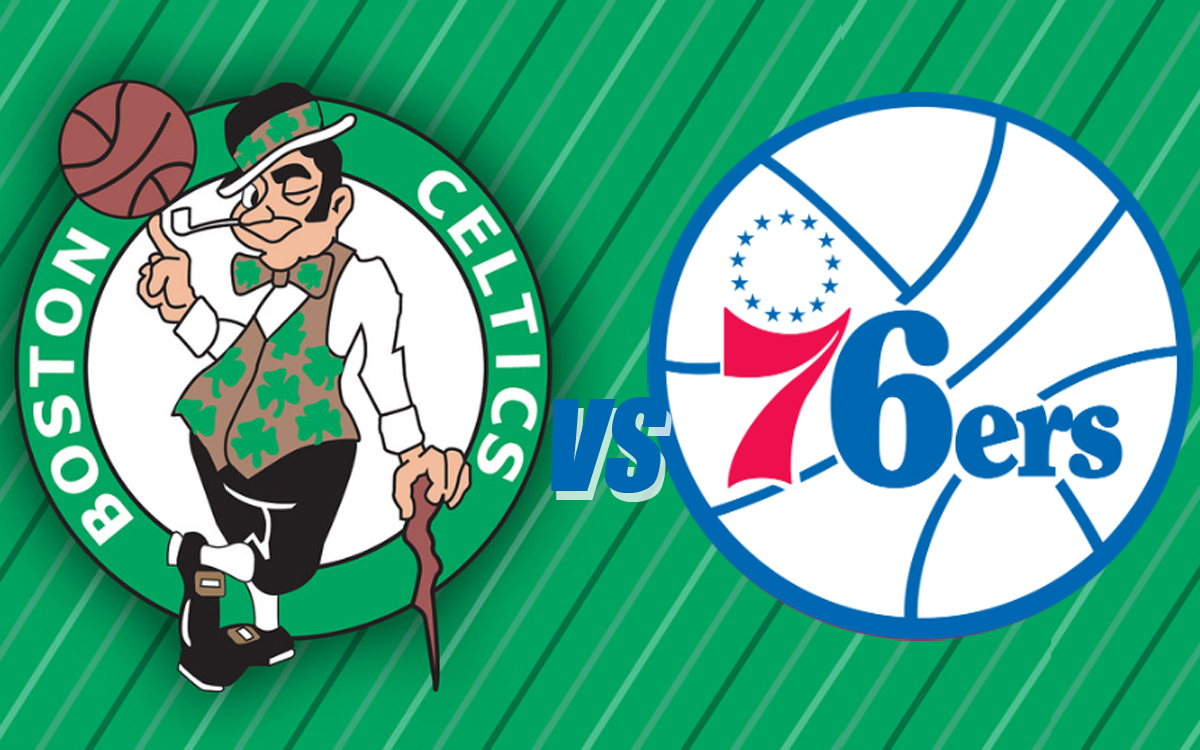 A new-look 76ers roster will be hosting the Boston Celtics in one of the biggest battles in the East this season.
Philly recently leapfrogged their rivals after the Celtics registered two straight defeats. The race is far from over, though.
The two teams are expected to be neck and neck right down to the wire. The Celtics had to endure a couple of disappointing performances against both LA teams and will be looking to get back on course.
The 76ers did some major business in the trade window and have been dominant since. Lakers GM Magic Johnson has already warned their rivals of the team's championship potential.
Despite their recent slump, Boston still poses serious credentials for the season, so the contest between those two teams will be fierce.
As is always the case with games of this magnitude, there are a lot of good betting markets out there. I will look at what our recommended NBA betting sites are offering and try to find the best betting value for this one and some other games on Tuesday.
Boston Celtics vs. Philadelphia 76ers Preview
Celtics vs 76ers Odds
Philadelphia 76ers (-6)
-123
Boston Celtics
I don't know if the Celtics were busy talking to Anthony Davis last week, but they certainly weren't themselves. They played both LA teams and lost miserably after being good value for the win in big parts of the games.
Although they strung together an impressive run in January, things have not been looking too good lately. The defense is not stable, and the efficiency of many of the players has dropped significantly. The two games they lost highlight that perfectly.
Okay, Kyrie played only 14 minutes in the loss against the Clippers, but Boston was leading 43 – 20 after the first quarter. That's a 23-point lead, and they shouldn't be allowing a team like the Clippers to get back into the game, especially on their home court.
The Celtics completely fell apart in the fourth quarter, letting in 42 points. There was a bit of irony there since Landry Shamet, who was traded from the 76ers to the Clippers, led the charge in the closing stages. So, technically an ex-Philly player helped his previous employers overtake the Celtics in the fourth seed.
Despite the defeat being heavy on Boston fans, they were actually worried more about their star player. Kyrie limped off after just 14 minutes, and there were concerns that he might be out for a while (again!). Much to the relief of everyone linked to the franchise, it seems that the injury is not serious.
He will be missing the game, though, and this could be an issue for the Celtics.
Let's go back to Boston's current form and why I think they have bigger problems than just bad luck against the Clippers. Even if you can make the case that Kyrie's absence on the court was the cause of the defeat, you definitely can't use the same argument for the loss against the Lakers.
Irving played 36 minutes of that and dropped 24 points, 7 rebounds, and 8 assists. The team was leading by 9 at halftime, and it wasn't looking like the Lakers had a way back into the game. A confident Boston team would have organized their defense and easily closed out their opponents.
Nothing of the sort happened, and the Lakers scored 42 points in the third quarter. Again, teams can't be playing on their home court and allowing that.
Yes, LeBron had his best game in a while, dropping a triple-double, but it was mostly down to the Celtics not playing well.
Boston ultimately lost the fourth quarter by 5 points, with the cherry on top being a killer buzzer-beater by Rondo. If losing a game in that fashion isn't enough, Rondo's first-ever career buzzer-beater was bound to crush them.
Coach Brad Stevens was relaxed enough when facing the media, but he knows well that there are some problems to iron out. I wouldn't call it a crisis, as it was only two games, but the Celtics need to improve fast. Otherwise, they'll be looking at a very negative trend.
I gotta say, Philly currently isn't the ideal place to look for a win, but that's where Boston has to go and stake a claim.
Philadelphia 76ers
It's hard not to get excited about this team at the moment. The 76ers went berserk on the market this year and currently have one of the strongest rosters in the league. After trading for Jimmy Butler earlier in the season, they went and got Tobias Harris from the Clippers.
They now have a monster starting five and one that can definitely shake things up in the Eastern Conference. Just look at the recent results they've had.
They completely decimated the Lakers on Sunday even with Kyle Kuzma having one of his best nights in the NBA. He dropped 39 points, but his team was nowhere near getting the win.
With Embiid leading the charge with 37, Philly dropped more than 30 points in each quarter. Tobias Harris added 22, and J.J. Redick had another good performance with 21 points and 5 assists.
The game was a telling sign of the strength the team has now. With such numbers, you don't even need everyone to produce their best performance in order to win.
Butler had 15 points and Simmons just 8, but in the end, it was enough to brush aside their opponents by 23 points. Although the game against the Nuggets on Friday was tighter, there were similar takeaways from it.
This time, Redick and Butler were the most efficient on the court. J.J. actually dropped 34 points and looked like he totally belonged on a team that could potentially boast four All-Star players. That's why I believe he will be a valuable piece going forward.
Yes, you could make the case that it's only two games and that the team would have probably won those without their new additions since they were already a strong force at home. But it's hard not to get excited when this set of players clicked right from the start.
It usually takes some time for the new guys to settle and find their rhythm, but that's not the case with Philly's current roster.
Butler has been prominent since joining, and Tobias Harris looks like he's been playing in Philadelphia for years.
But it's not just the starters. The 76ers pose a great threat from the bench as well. They already had T.J. McConnell in there, who is an adequate backup guard.
The Tobias Harris trade brought Mike Scott and big man Boban Marjanovic as well. Both are already getting minutes and can prove to be very valuable in rotation.
The other new 76ers additions are James Ennis III and Jonathon Simmons. Ennis never really took off with the Rockets, but he's a good shooter and can defend. Simmons came from Orlando, where the 76ers finally traded away the biggest bust in their recent history, Markelle Fultz.
Simmons is not one of the brightest talents in the league, but like Ennis, he's a reliable shooter and a good defender. Popovich always spoke highly of the player when he was with the Spurs and was reluctant to part ways with him. I'm curious to see whether they can get the best out of him in Philadelphia.
It's still early days for the new-look Philly team, but the signs are really positive, and I won't be too surprised if they go on a killing spree and mount a challenge for the top seeds.
Boston vs. Philadelphia Predictions and Pick
It will be a big game for both teams. Boston will be looking to get back on the right track as soon as possible, whereas Philadelphia is pumped up to keep their run going.
Boston will have a lot of work to do on the defensive end, so for their sake, I hope they will be much more organized. Otherwise, Embiid and company will not need a buzzer-beater to get the win.
Since Kyrie Irving is out, I certainly fee that the 76ers are in a good spot. The spread should be covered under the circumstances, so this is my final pick.
PICK
Philadelphia 76ers -6
-123
Utah Jazz vs. Golden State Warriors Preview
The champions have clicked into gear, and there's no sign of them slowing down. The Jazz, however, are one of the hottest teams in the West and always pose a threat.
Jazz vs. Warriors Odds
Golden State Warriors (-8.5)
–115
Game Analysis
The Warriors are finally hitting the form that was expected of them at the start of the season. And when I say they're hitting form, I mean they are destroying everything that comes their way. They have lost only twice since the turn of the year, and that was in highly-contested games against the Rockets and Sixers.
This run might have been surprising if we didn't know the team's starting five. Ever since Cousins agreed to sign with the Warriors, we've all been wondering how they will play with him in the ranks. I guess we now have our answer.
I talked about Philly's new-look roster, but no one in the league and maybe in history has been able to field five All-Star level players. They may not have the Sixers' versatility on the bench, but who needs it when four of your players can drop 40 points each, and no one would bat an eyelid?
The Jazz are next for Golden State, and the Utah outfit is actually doing quite well. They are on a 7-3 run and currently sit 6th in the West. The team has largely improved its form on the road and now boasts a similar record to that of the Rockets and Nuggets.
The big reason is that two of their main pieces have started producing big-time. At the start of the season, both Rudy Gobert and Donovan Mitchell were a shadow of their former selves. There was no sign of the rookie of the year contestant or the defensive player of the year award winner. But since the turn of the year, both have been back to their best.
This was brilliantly highlighted in a recent routing of the San Antonio Spurs where Gobert racked up 21 points and 13 rebounds, whereas Mitchell added 23 points and 5 assists. With Ricky Rubio healthy and Joe Ingles finding his shooting form, I expect they can put up a fight.
Utah vs. Golden State Predictions and Pick
Needless to say, Golden State is the heavy favorite for this one, with them being on a rampage and having the home court advantage.
But actually, the Jazz have been a good match for the champions in recent head-to-head games, so I would not rule out this being a tighter matchup than expected.
That's why I believe the best bet here is to back the Jazz to cover the spread.
Orlando Magic vs. New Orleans Pelicans Preview
Magic vs. Pelicans Betting Odds
New Orleans Pelicans (-4.5)
-118
Matchup Analysis
It looks like the Pelicans will be going back to the drawing board. Their dreams of seeing Anthony Davis carrying the franchise to a championship are all but over. Davis is still with the team, but nobody expects any miracles from him. In fact, it will be a huge surprise if the team somehow manages to clinch a playoff spot.
It's natural that the focus will now be on the offseason where the management will try and get the best deal for their wantaway star. In the meantime, it seems Davis will be used sporadically, and there won't be too much commitment from his side.
It makes sense, of course. The Pels want to protect their biggest asset, and AD himself will be looking to be as fit as possible for next season.
I still expect he will put up good numbers when called upon. After all, even if he doesn't want to be in New Orleans, he's still one of the best players in the league. One big problem that the whole Anthony Davis situation has exposed is how limited the team's prospects are without him.
Surely every team will struggle with a player of that caliber missing, but on paper, the Pels have a really good roster.
The Pelicans were supposed to show us some progress and determination, but none of that has come through. I think Randle and Holiday are great players but are still not at the stage of being able to step up when it matters.
On top of that, the Pels traded away Mirotic to the Bucks, which will surely hurt their offensive game even more. Elfrid Payton has been injured for most of the season, but even if he was around, I'm not sure he could be the reliable point guard this team needs.
The Magic, on the other hand, are doing pretty well as of late. They're on a three-game winning streak, one of which came against the Bucks. Okay, Giannis didn't play in that one, but beating the top team in the NBA on their home court with a 20-point difference has to count for something, right?
I actually love how Magic's roster is shaping up. They aren't going to win any prizes with it, but there are some quality players there. Vucevic is the obvious one, and he has been the team's engine all season, so much so that he won a place in the All-Star game. But he's not the only talented player. Overall, they are a really balanced team.
Aaron Gordon and Jonathan Isaac provide the offensive spark, whereas Evan Fournier and D.J. Augustin have been more than adequate on defense and running the point.
Also, their sixth man this season, Terrence Ross, has been superb. Just recently, he dropped 32 points against Minnesota and has been a reliable shooter all season.
The Magic are fighting hard for a playoff spot, and in my view, they deserve it, but these are the games they would have to win if they're serious about it.
Orlando vs. New Orleans Predictions and Pick
Given the situation over in New Orleans, I expect Orlando to be confident and resilient. Anthony Davis will probably get some minutes in this one, but it will be down to what Holiday, Randle, and the others can contribute.
The Pelicans' last notable win came against the Timberwolves, where Davis dropped 32 in 25 minutes, and it was still very tight.
I'm reluctant to pick out a winner here, but going with the over market here works. Let's hope Anthony Davis is in the mood.
San Antonio Spurs vs. Memphis Grizzlies Preview
Spurs vs. Grizzlies Odds
San Antonio Spurs (-4)
-115
Memphis Grizzlies (+4)
-105
Analysis
After trading Marc Gasol to the Toronto Raptors, it's evident that the Grizzlies will be going into rebuilding mode. Sure, Mike Conley is still there, but given that he'll be 32 in October, there's definitely a feeling that an end of an era is coming for the team.
They'll be looking for their new players to provide some spark, but I doubt the franchise has any ambitions of reaching the playoffs. The new boys C.J. Miles, Avery Bradley, and Delon Wright will be given the minutes to prove themselves, as will be the case with Justin Holiday.
I won't be surprised if some of them are not with the team next season, but for now, they'll be assessed as the franchise looks to move on. In my view, their best bet would be to form a team around the promising Jaren Jackson Jr., but there's a lot of time until the summer, and many things can change before then.
As for the Spurs, their resurgence has been brought to a screeching halt with four straight defeats. Even with how Popovich stabilized the team after the bad start, it was always going to be a rocky road.
Now that one of their key pieces this season, Derrick White, has been out with an injury, their inability to defend has resurfaced.
Their recent game against the Jazz highlighted that, and the Spurs will have to continue improvising with their lineup until White is healthy. Another notable absence was that of Rudy Gay. He is still considered doubtful for Tuesday's game, so we might see more of Davis Bertans and Marco Belinelli.
Pop will hope to turn things around against a deflated Memphis team but will need his star players Aldridge and DeRozan to find that extra gear they've been missing lately.
San Antonio vs. Memphis Predictions and Pick
I believe the Spurs are a good value for the win even if Rudy Gay doesn't feature.
Their plan worked for parts of the game against the Jazz but ultimately failed because of the qualities of their opponent. Memphis is a far more timid team than Utah, so San Antonio will be looking to exploit that.
I don't expect it to be a high-scoring game, but the under market looks a bit tricky here. That's why I am going to stick with the Spurs to cover the spread.
PICK
San Antonio Spurs (-4)
-115
Final Words
That's all for now in my betting preview for the Tuesday night NBA games. Remember to check for further updates on the odds, news, and results.
If you've found this helpful, make sure you visit the blog regularly. You can take your pick from tons of interesting content, analysis, and tips on sports betting.
Good luck!