Bonus Guard and What It Should Mean to You
Bonus players must constantly adhere to all sorts of rules when playing online. Most of them are fair, but some you'll need a lawyer to explain.
Bonus Guard is a new feature which streamlines the experience of bonus players and gives them less to worry about during the wagering process.
The most common advice I give to players who like to take advantage of bonuses at online casinos is to always pay close attention to the terms and conditions.
I've seen one too many complaints online from players who believe they have been cheated, when in fact it was their own fault for not paying attention. This is why knowing what you can and can't do at a casino can make or break your entire playing experience.
However, that may not be the case for much longer, as some online casinos have started employing Bonus Guard. This is a new feature that covers a series of important elements of casino play that can potentially save you a lot of headaches in the long run.
When it comes to bonuses, most online casinos make an effort to inform players of the various rules they must follow during gameplay. Still, confusion may occur, as players do have to go through some vague and extensive language in the casino's terms and conditions page.
This leads to players unintentionally omitting certain rules of play and having their bonus money voided.
Max Bet
One of the most commonly breached rule by bonus players is the Maximum Bet restriction.
This rule usually means that while you have a
bonus active in your account,
you must not make any bets larger than $5.
Breaching the rule would mean your bonus money being taken away, and in some extreme cases, even your real money deposit being confiscated. Bonus Guard automatically prevents you from betting over the maximum, giving you one less thing to worry about.
Restricted Games
Moreover, nearly all online casinos restrict certain games from being played with a bonus active on your account. Usually if you breach this rule, the money you spent won't count toward the wagering requirements.
However, some online casinos are simply waiting to pounce and take advantage of unknowing players in these types of situations and void your bonus money right away.
With Bonus Guard, the casino interface will either prevent you from playing a restricted game, or simply let you know that it won't contribute toward clearing your bonus.
In the case that you have money available in your real cash balance, you will have the option of doing so without tampering with your bonus.
Conclusion
On the whole, these features are nowhere near groundbreaking, but little things like these are needed to make the gaming experience of players more streamlined and enjoyable.
To this day, many players will shy away from taking a bonus simply because of the complications involved in the process.
After all, gaming online should be an entertaining and stress-free activity.
As of right now, SlotsMillion is one of the few casinos which employ Bonus Guard, but we hope to see plenty more operators to follow along.
September
Casino of the Month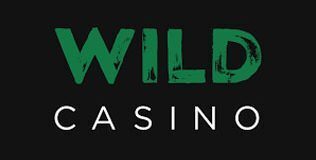 Welcome Bonus
250% up to $5,000