Bitcoin Casinos: Another Successful and Fast Way to Earn BTC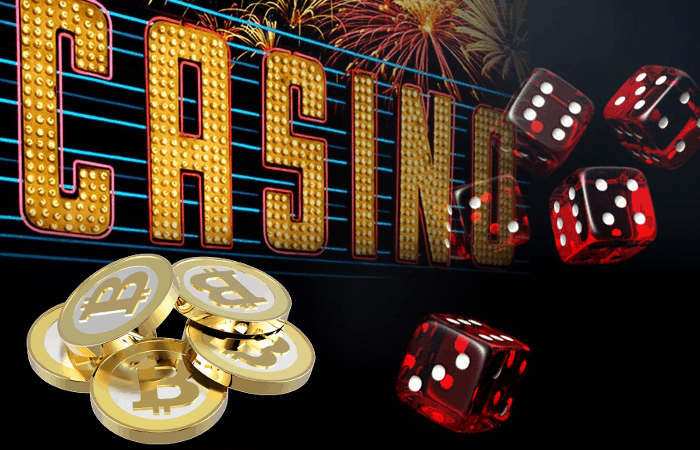 By now, everybody from your babysitter to your brother-in-law knows about Bitcoin, the original cryptocurrency fueling the latest bull market boom.
Or at the very least, they think they know about Bitcoin.
As 2018 progresses and Bitcoin investment enters the mainstream consciousness like never before, ordinary folks are creating Coinbase wallets and bantering about the blockchain. Those who got in on the ground floor are exhorting their new peers to "HODL," an intentional malapropism for holding your Bitcoin reserves no matter the market's current volatility. And for the tech-savvy crowd, Bitcoin is likely to rank among the most popular Christmas gifts of the year, thanks to its ability to keep on giving.
But even accounting for its ever-increasing popularity–and, of course, a value that continues to climb by the day—Bitcoin's utility is still lacking, to say the least.
Originally designed in 2008 as a digital currency, Bitcoin has been transformed into a speculative investment vehicle, for the most part. People are always able to acquire it via exchange markets, but with most brick-and-mortar vendors still hesitant to accept Bitcoin due to its wild fluctuations in price, there just aren't very many places to spend the stuff.
More importantly, unless you dabble in the complex, supercomputer-assisted task known as "mining," generating additional Bitcoin remains a function of your fiat currency reserves. In other words, unless you have dollars (or pounds, Euro, etc.) to spend on the exchanges, you'll be hard-pressed to add new Bitcoin to your portfolio.
That's where online casinos come in.
Symbiosis Between Bitcoin and Online Casinos
One of the earliest adopters of the cryptocurrency movement was the online gambling industry, which has long had its struggles with nosy banks and financial institutions. Thanks to the murky federal law in the United States, most major banks and credit card companies began restricting online casino transactions during the last decade.
When alternative currency systems like Bitcoin began rapidly expanding their user base in recent years, online casino operators immediately recognized the importance of this historical inflection point. For the first time, players could simply bypass the traditional banking model—with its blocked deposits and 5% fees—by using Bitcoin and other cryptocurrencies instead.
Major online casinos, poker rooms, and sportsbooks such as Bovada, PokerStars, and 888 have eagerly embraced Bitcoin functionality. These sites recognize a proverbial "win-win" situation when they see one, and when it comes to accepting Bitcoin, both operators and players stand to benefit.
For your sake, using Bitcoin to gamble online ensures strict privacy and removal of third-party oversight. The banks don't get to pry into your personal life, and they can't hold up your deposits and withdrawals through bureaucratic red tape.
And on the casino's end, ditching the banks allows operators to deal with players in one-on-one transactions—meaning no payment processors or other middlemen taking their cut.
Overall, using Bitcoin for online gambling is easy and efficient for everybody involved, but by far the biggest winners are the players.
Online Casinos Turned Bitcoin Engines
Reputable online casinos that accept Bitcoin can be a tremendous resource for anybody looking to grow their Bitcoin portfolio.
You can start with $100 worth of fiat currency, exchange that for its equivalent amount of Bitcoin, and deposit directly to an online casino, poker room, or sportsbook. In this case, $100 in U.S. dollars (USD) equates to 0.00545 worth of Bitcoin (BTC).
Bitcoin advocates realize that tiny percentages like this aren't exactly practical, so they use a smaller unit known as the milli-Bitcoin, which is equal to 0.001 of a full Bitcoin. In this example, you'd begin play with just under five milli-Bitcoin in your account.
From there, your own skills—along with a little help from Lady Luck—will determine what you walk away with, but a winning session simply reverses the process described above.
With your online casino account burgeoning after a successful session or two, you can withdraw $500 as Bitcoin, of which you now own 0.0273BTC. You've just parlayed five milli-Bitcoin into just over twenty-seven milli-Bitcoin, which can be safely stashed away in your preferred virtual wallet.
And who knows? If the price of Bitcoin continues its meteoric rise, a few well-timed double-downs in 2017 could produce a veritable fortune next year and beyond.
In this fashion, online casinos have emerged as one of the most popular vehicles for converting fiat currency into Bitcoin. It is gambling, after all, so players always assume a risk of loss when betting their Bitcoin, but what is this whole cryptocurrency craze, or any investment for that matter, if not gambling?
If you're a talented table games player, savvy at the sportsbook, or proficient at poker and/or video poker, squeezing out small profits at your favorite online casino is definitely doable. And in this case, your winnings aren't static, so to speak. A nice jackpot paid out in fiat currency remains exactly what the numbers on the screen say, with no ability to grow down the road.
On the other hand, score a sizable payout and convert it to Bitcoin, and the prize's inherent value could very well increase by leaps and bounds.
Of course, that process works both ways, so your Bitcoin jackpot just might become devalued over time, depending on the swings that come with the cryptocurrency territory.
When you use Bitcoin as "chips" at the online casino, poker room, or sportsbook, that choice simply adds a second dimension of gambling to the proceedings. First, you're risking the original stake on games of chance and skill, hoping to run up a larger bankroll. If you can do that, withdrawing the winnings as Bitcoin provides a secondary gamble, as you're tying that prize's worth directly to the volatile value of Bitcoin.
For the folks out there who can stomach that second bet, so to speak, Bitcoin has become one of the most popular tech tools ever added to the online gambling industry.
Now that you know how to use Bitcoin as an online gambler—and better yet, why—you're ready to learn about the latest and greatest platforms out there specializing in the service.
Traditional Online Casinos Now Accepting Bitcoin
During the last few years, anybody with an online gambling account has likely been bombarded with emails telling them all about the beauty of Bitcoin.
Online casinos, poker rooms, and sportsbooks have all readily embraced the new technology, thanks in large part to Bitcoin's ability to remove third-party oversight. Working with banks and credit card companies has always been a necessary evil for any business—what with the rejected transactions, unnecessary delays, and onerous fees—but the online gambling industry has suffered particularly shabby treatment.
With the emergence of Bitcoin as a viable alternative, operators can finally deal directly with their customers, which greatly increases the number of players willing to deposit real money.
Remember, federal law in the U.S. prohibits banks from conducting online-gambling-related business, but players are free to make their own decisions. No laws are on the books penalizing the actual play, so as long as you aren't using a traditional bank or financial institution, gambling online isn't a crime in the slightest.
This fact escapes many recreational players, however, and when they see their first deposit attempt blocked by the bank, this unpleasant experience can put many folks off the industry for good.
Thanks to Bitcoin, these players don't have to sweat the small stuff to escape the bank's notice. Instead, they're able to make safe, secure, and simple transactions directly with the online gambling site of their choosing.
For these reasons, the major industry players have lined up to make Bitcoin their preferred transaction method. Just take a look below to see how a few of the world's leading online casinos, poker rooms, and sportsbooks are marketing Bitcoin to customers:

BetOnline
"Buying Bitcoin won't take more than 30 minutes. No banks, government agencies or third parties involved. You control your own funds.
Bitcoin is the cheapest deposit option at BetOnline, making it the perfect way to get your money in."

Bovada
"Bitcoin is the digital currency that everyone's talking about and it's revolutionizing how we trade and spend money. There are a few reasons to use Bitcoin at Bovada. It's fast, secure and holds no transaction fees associated with traditional payment methods!
Bitcoin is the cheapest deposit option at Bovada, making it the premier way to get your money in. Take advantage of free Bitcoin withdrawals and get your money even faster. It's convenient – anyone can send Bitcoin, anywhere, anytime."

Ignition Casino
"Bitcoin is a distributed peer-to-peer digital currency – essentially you could think of it as electronic cash that can be used to send money to friends or merchants.
It's safe, reliable and fast, which makes it ideal for use at Ignition Casino, and here's why."

Slots.LV
"Bitcoin, the world's most popular online currency, is now available at Slots.lv!
To celebrate, we're giving away a $100 free chip to anyone who makes their first successful Bitcoin deposit between January 7 and March 31. If you've never heard of Bitcoin or aren't sure how it works, take a minute to check out this short video.
This exclusive offer is available for a limited time only, so don't hesitate to give Bitcoin a try – you won't be disappointed."
As you can see, the online gambling operators of the world are lining up to turn ordinary players into Bitcoin enthusiasts.
I've already explained why they've embraced cryptocurrency, and with benefits like anonymity, affordability, and efficiency offering lasting value, these traditional sites are likely to increase their Bitcoin integration going forward.
The vast majority of online gamblers out there today play on one of the major platforms, simply out of familiarity with the software and layout. These sites have been around for years, and even decades in many cases, carefully cultivating a strong reputation within the community. Players know their money will be safe and secure, and they can rest assured that the games are fair and on the level.
Fortunately, the willingness of traditional online gambling outlets to accept Bitcoin has led to greater awareness among the general population. Thanks to online casinos, plenty of people out there who would've never known about Bitcoin—or scoffed at using it above fiat currency—have gone on to discover a brave new world of digital transactions.
But while that revolution continues at a rapid pace, bringing more "laymen" into the world of Bitcoin gambling, a few holdovers from the technology's early days have taken the concept to a new level.
The Rise of Bitcoin-Exclusive Online Gambling
While the traditional platforms accept Bitcoin as a deposit or withdrawal method, they still confine your actual wagering to fiat currency.
Put another way, you can enter the game using Bitcoin, and walk away with Bitcoin in your virtual wallet, but the bets you made along the way involved dollars. This is the only way for sites like Bovada and BetOnline—both of which have been in business long before Satoshi Nakamoto ever began writing the famed Bitcoin "white paper"—to effectively serve both segments of its customer base.
Remember, despite the advanced pace of Bitcoin adoption, cryptocurrency still remains a niche service in the eyes of many players, especially older folks who don't enjoy the idea of ditching the dollar. Traditional operators still count fiat currency users as their bread and butter, and indeed, their own overhead costs, salaries, and other expenses must be paid using government-backed funds to keep the wheels greased.
For these sites, Bitcoin is likely to remain a secondary service at most, something extra added to the transactions menu in hopes of appealing to that niche market.
But a whole new segment of the industry has sprung up to fill that void, with innovative Bitcoin-based online casinos removing the role of fiat currency altogether.
Sites like BetCoin.ag, BitCasino.io, CloudBet.com, and SWCPoker.eu all specialize in offering online gambling services that exclusively use cryptocurrency. Bitcoin is obviously the big boy on the block, but so-called "alt-coins" such as Bitcoin Cash, Ethereum, and Litecoin are all in play for the most part.
For hardcore adherents of the Bitcoin movement—those who believe cryptocurrency could, and should, replace fiat currency—these sites are nothing less than salvation. Most of the Bitcoin believers out there are loath to use fiat currency and banking institutions at all, so even the thought of converting cryptocurrency into dollars in order to place bets is anathema to their principles.
By using a Bitcoin-based online gambling site instead, these players can rest assured that their play remains consistent with their convictions.
The best Bitcoin-based online casinos out there today are, aside from the monetary units used, essentially clones of their traditional counterparts – and I mean that in the best sense of the word.
Take the BitCasino.io platform as an example.
Launched in 2014, this platform utilizes software provided by several leading designers, including Microgaming, NetEnt, Evolution Gaming, Betsoft, and Quickfire. As a result, players can enjoy more than 1,300 of the latest virtual slots, table games, video poker variants, specialty games, and even live dealer options. And thanks to a license issued by the government of Curacao's eGaming division, players are fully protected by a recognized regulatory agency.
All in all, BitcoinCasino.io looks and feels exactly like the leading traditional online casinos, with the only difference being the Bitcoin-exclusive model.
This level of sophistication is to be expected from longtime Bitcoin proponents, who possess expertise in the field that older sites just can't match.
One of those proponents is professional poker player turned cryptocurrency champion Bryan Micon, who founded SealsWithClubs, the world's first Bitcoin-based online poker room, back in 2011. Despite the unusual name, Micon's platform proved to be quite popular among American poker players looking to keep their business shielded from the federal government. The SealsWithClubs site capitalized on its early entrance to the marketplace, growing into one of the more active Bitcoin hubs in the gambling industry.
But as a quick Google search will show you, Micon's site eventually drew the ire of the very same authorities Bitcoin was designed to elude. In 2015, acting on a tip about an unlicensed online gambling operation, the Nevada Gaming Commission served Micon a warrant for violating state law. The sudden raid and use of armed officers to seize Micon's servers and equipment was clearly meant to send a signal, showing that Bitcoin users are still subject to oversight in extreme cases.
Micon persevered, however, relocating his operation to Antigua and obtaining a license from that nation's government regulators. With his site now legal in the eyes of the law, Micon relaunched the platform as SWCPoker.eu just a few months later.
Today, hundreds of players can be found on SWCPoker.eu at any one time, each contesting online poker pots containing "chips" that are actually just milli-Bitcoin units.
By removing the role of fiat currency entirely, and allowing players to compete in cash games or tournaments by betting Bitcoin alone, SWCPoker.eu provided a template for online casinos and sportsbooks to follow.
Micon spoke with PokerNews shortly after the successful relaunch to spread the gospel of Bitcoin-based online gambling:
"What a brilliant few days for Bitcoin poker. The successful launch of SWC Poker has been met with worldwide cheer.
New games and features are online, such as OFC pineapple, badeucey, badacey, 12-game, dealer's choice, and many more, available in Cash, Sit and Go (SnG), or Multi Table Tournament (MTT) format. Open-Faced Chinese Poker MTTs have quickly become a crowd favorite.
Look for cash-game stakes to slowly increase as confidence in the new system builds."
Conclusion
As Micon alluded to in the statement above, the name of the game for Bitcoin believers is building confidence in the new system.
Until recently, Bitcoin was viewed suspiciously by most of mainstream society. At best, Bitcoin and its seemingly infinite price increases is seen as a bubble waiting to burst. And at worst, Bitcoin has been cast as a potential fraud or scam in the making, with speculative investors getting fleeced by powerbrokers who aren't beholden to the usual rules and regulations.
Whatever you believe Bitcoin to be, though, its importance to the online gambling industry cannot be understated.
For the first time in history, players are free to gamble over the internet in the exact same way as they would in a brick-and-mortar casino. No banks nosing in to deny your deposit, no added fees or charges added just for buying chips, and no weeklong waits for a withdrawal check to arrive.
Bitcoin levels the proverbial playing field in so many ways, and when confined to the world of online gambling, anyhow, the cryptocurrency standard actually lives up to Satoshi Nakamoto's intent. Users freely spend their Bitcoin reserves through online casinos, rather than hoarding them as a speculative investment vehicle, secure in the knowledge that they have a chance to bring back the equivalent or more when luck is on their side.
As the sun sets on 2017, and with it the most significant year in Bitcoin's brief history, people everywhere are hoping to get their hands on the digital goldmine. To do so, most of them will need to start with good old-fashioned fiat currency before hoping the market swings positively going forward.
But for Bitcoin users who frequent online casinos, poker rooms, and sportsbooks, their hobby serves as an economic engine of sorts, enabling them to turn just one milli-Bitcoin into a mountain of money.
Gambling with fiat currency provides its own inherent thrills vis-a-vis risk versus reward, but upping the ante with Bitcoin truly changes the game.
After all, where else can you wager one unit to win one more, only to see your payout's value swell to two units before the session ends?