Billy Joe Saunders and Boxing's Clowns and Wild Men

When you see the faces of guys like Billy Joe Saunders and Adrien Broner appear on your newsfeeds or timelines, you can't be blamed for assuming something idiotic has happened.
But the truth is, these guys are not alone in drawing that immediate reaction. After all, countless clowns, buffoons, and wild men have graced the sport of boxing over the years. And while you wouldn't exactly want to label the guys below with any of the terms above, I'm sure you'll agree that these guys really bring the circus to town.
While boxing is littered with out-of-ring stories of rage, explosive violence, assault, hostage-taking, and even murder, these guys below are not exactly in that category. I'm sure we can dedicate a couple of thousand words to those guys, but not today.
Instead, I'm going to focus on fighters that cut more clownish, crazy, and are unique figures in the boxing world.
Keep reading below to learn about the wild men in boxing.
Andrew Golota
Polish heavyweight Andrew Golota developed a reputation for stupidity inside the ropes, and he didn't exactly turn into a genius outside of them.
Although widely considered as a talented heavyweight in his early career, Golota struggled when he made it to the upper reaches of the division. Still, it was clear that he had enough about him to develop.
With a record of 28-0, Golota entered a bout with Riddick Bowe with a genuine chance of landing a title shot with a win. Bowe had just beaten Evander Holyfield for a second time and was back in the reckoning for his own title shot. Referring to Golota as a "bum," it was clear that Bowe had underestimated the Pole.
Golota took advantage of this before developing an insatiable appetite for hitting his opponent in the groin. The action saw him disqualified from the bout and also sparked a riot inside the arena.
In the immediate rematch, Golota once again had the better of Bowe, but amazingly decided to go berserk on his groin again. And he was disqualified for the second time in two fights.
Golota's other head-scratching acts of madness involve biting Samson Po'uha in the neck and getting himself arrested in Chicago for impersonating a police officer.
Norman Stone
Has there ever been a trainer so irreverent, so foul-mouthed, so crazy, and yet so funny as Norman Stone?
The bonkers trainer might not have the same credentials as some of the others on his list, but when he erupted, he was like Mount Vesuvius. And almost always worth a laugh or two.
While I respected Stone as the trainer of former heavyweight champion John Ruiz, some of his actions left a lot to be desired.
Perhaps the most famous of his outbursts came during Ruiz's unsuccessful WBA heavyweight title defense against Roy Jones in 2003. Stone, sporting a shaved head, was super animated in Ruiz's corner throughout the fight and clearly wound up.
But Stone proceeded to clash with the referee, throwing expletives his way countless times until he was ejected from the arena.
Stone also made the boxing headlines for hopping into the ring to protest a losing result in Ruiz's fight with seven-foot giant Nikolai Valuev in 2005. Stone snatched the belt from the Russian, leading to Valuev's trainer punching him in retaliation.
A true wild man of boxing, sure, but he has an incredible backstory you should check out.
Chris Eubank Sr.
Although one of the most entertaining boxers, Chris Eubank was always a bit… crazy.
Prior to losing his WBO super middleweight title to Steve Collins in 1995, Eubank had amassed a record of 42-0-2 inside the ropes. He was a world-class fighter, and one of the very best fighters in the division.
But Eubank's notoriety came from his wacky eccentrics outside the ring. Dressing in dramatic suits, wearing a monocle, speaking with an antiquated English accent, driving an articulated truck, reciting poetry, claiming Collins' pre-fight hypnotism was akin to "fighting someone with a mechanically altered mind…"
Eubank is still in the public eye in Britain and has appeared on numerous reality TV shows. But having been an overbearing presence in Chris Eubank Jr.'s corner for years, he made the sensible move to step away from his son's career.
A colorful character, Eubank seems incapable of assuming a quiet life. As such, it's probably a safe bet that we have not seen the last of him.
Ricardo Mayorga
If you are a big boxing fan old enough to remember when Ricardo Mayorga was in his pomp, you will have probably expected to see him on this list.
The cigarette-smoking, trash-talking, absolute madman had a very successful stint in the sport and ended his career with titles in two separate weight classes, including the WBC welterweight and light middleweight straps.
A lover of the good life, Mayorga somehow managed to balance an appetite for heavy smoking and partying while fighting at the elite levels of the sport. Mayorga fought the likes of Oscar De La Hoya, Felix Trinidad, Shane Mosley, Miguel Cotto, and Fernando Vargas.
Alongside his crazy, colorful character, he was known as a loose cannon and would frequently step over the line with his verbal assaults prior to fights.
His tongue lashing of De La Hoya prior to their WBC light middleweight encounter in 2006 is legendary in the sport, if not considered a little on the uncomfortable side.
Paulie Malignaggi
When Paulie Malignaggi hit the big time in the early to mid-2000s, he attracted a lot of attention for his brash demeanor.
With a thick Brooklyn accent and penchant for running his mouth, the Italian-American polarized fans. Some saw him as good for the sport, while others thought him as a little bit of an idiot.
Malignaggi was far from a joke, however, and only lost two of his first 27 fights to elite boxers, Miguel Cotto in June 2006 and Ricky Hatton in 2008.
Still, the two-division world champion is better remembered by fans for his often clownish behavior.
Some of his most notable highlights include having his shorts falling down mid-fight, requiring his corner to cut off his braids due to restricted vision, frequently accusing Manny Pacquiao of being a doper, getting dropped by Conor McGregor in training, and having a post-fight altercation with Adrien Broner due to a "sidepiece" that Malignaggi may or may not have had stolen by "The Problem."
Although it has been hard at times to take Malignaggi seriously throughout his career, his work as a boxing commentator and analyst is widely respected.
Tyson Fury
Tyson Fury is an inspiration to millions across the globe. He has won every title there is in the heavyweight division and is one of boxing's great personalities, but he has also found himself subject to intense ridicule over the years.
He is certainly a man of the people, as he has demonstrated by hanging out with fans, drinking with hundreds of admirers, and even singing songs for them after fights.
But not everyone is a fan. Now, if you ask Fury, he will probably chalk that down to being a gypsy, part of a community that attracts significant discrimination in Britain.
Fury hasn't exactly helped himself in the past, however. Alongside comments claiming he would "hang his sister if she was promiscuous," Fury also put homosexuality and abortion in the same category as pedophilia and bestiality and has remarked that a biblical reckoning would await those who engaged in these actions and behaviors.
The Morecambe-based slickster vowed to cease playing a "character" following his publicized battle with mental health issues, and this seems to have grounded him a lot more.
But still, who can forget the time the heavyweight icon turned up to a press conference ahead of his fight with Wladimir Klitschko dressed as Batman?
Don King
All right, so I might have overlooked the murder thing with Don King. But don't let this distract you from the fact that the guy clearly deserves his place on this list.
Mr. "Only in America" has made hundreds of millions off the back of… well, for allegedly being one of boxing's greatest thieves. According to reports, King stole millions combined from the likes of Muhammad Ali, Mike Tyson, Larry Holmes, Tim Witherspoon, Meldrick Taylor, and even a children's hospital.
Despite his record as a shady operator, King had his act down to a tee. He would play the flag-waving, crazy eccentric. And a sizeable portion of the boxing world licked it up like cold ice cream on a scorching summer's day.
Like it or not, King is synonymous with boxing.
Charlie Zelenoff
I get it. It's a bit of a far push to class Charlie Zelenoff as a boxer, even if he does have a record of 240-0 (in his head).
According to Zelenoff, he is the greatest fighter that ever lived. He is the G.O.A.T. and has the fake belts to prove it. But check Zelenoff's Boxrec profile, and you will find that he has a pro record of 0-1, and even that is being kind to the infamous troll.
But is he a troll, or is he just living on a different planet from the rest of us while still operating in a fully-functioning human body? Who knows? But a lot of his theatrics are hilarious.
Zelenoff's most famous encounter with the gloves came back in 2014 when he went up against the world's most powerful puncher, Deontay Wilder.
Zelenoff had harassed Wilder, going as far as to verbally abuse the heavyweight's disabled daughter, which led to the "Bronze Bomber" agreeing to fight him in a gym in Los Angeles. Needless to say, Wilder slapped him around and showed incredible restraint in not doing him serious damage.
Zelenoff has managed to get himself beaten down countless times, including when he sucker-punched Floyd Mayweather Sr. The former boxer, almost 40 years his senior, got the better of him.
Billy Joe Saunders
While Saunders might not be as popular stateside as he is across the pond, most boxing aficionados respect him as a good fighter. But we're not here to discuss how good Saunders is today. Nope, we are clearly just going to focus on what a giant asshat the guy has been over the years.
Saunders has his fair share of indiscretions. From allowing his young children to drive high-powered cars to a prank call made to an airline in the midst of a global pandemic — one that led to his friends being kicked off a plane — Saunders has an appetite for idiocy.
More than this, the Olympian has verged on the extremely distasteful with some of his stunts over the years.
In March 2020, Saunders made headlines for making what he thought was a light-hearted video showing men how to beat up their female spouses and partners. He received a suspension for his troubles.
A couple of years prior, Saunders filmed himself from a car, pretending to have crack cocaine. He urged an addict to assault an unknown male minding their own business by claiming he was a pedophile.
Saunders was fined $100,000 by the British Boxing Board of Control for the issue.
These are just a few of the head-scratching moments that have landed the Brit in hot water over the years. An absolute plank, as they say in his homelands.
Adrien Broner
Broner made a name for himself off the back of some stupid antics. As a fighter, some expected him to take over for Floyd Mayweather, so it's sad to see what he has become.
Despite being a four-weight world champion, Broner's career will go down as a case of unfulfilled potential. Undoubtedly skilled, it seems as though the main problem that "The Problem" had with himself was, well, himself.
As Broner's star was rising, he gained notoriety for a number of controversies. From making sex tapes, flushing cash down the toilet, and feigning a wedding proposal in the ring only to embarrass his girlfriend, the Ohio-born boxer was earning himself the rep as the clown prince of boxing.
This was a guy that was once ranked as high as fifth on The Ring's pound-for-pound list.
His first loss, to Marco Maidana in 2013, brought the boxer crashing down to earth. More worryingly, however, were his countless run-ins with the law.
From numerous assault and sexual assault charges, threatening to shoot gay men in the face, and even hinting at suicide attempts, Broner's actions out of the ring have verged on worrisome.
While his label as a clown is still well and truly legible, it's hard not to feel somewhat sorry for a guy that seemingly had it all and threw it away.
Wrapping It Up
When it comes to numbskulls, clowns, wild men, and crazies, boxing seems to have them in abundance.
From the colorful to the downright nuts, it can sometimes feel like a litany of characters is fed into the sport from a never-ending conveyor belt. But sometimes, it is these personalities that light boxing up, providing a little bit of comic relief to ease the tension.
The same can't be said for others, however.
If you're interested in finding more boxing content, head over to our boxing blog.
AUGUST
Casino of the Month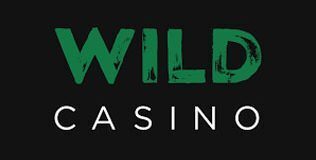 Welcome Bonus
250% up to $5,000
Read Review
Visit Site