Billionaire Blackjack and Horse Racing Gambler Zeljko Ranogajec and How He Wins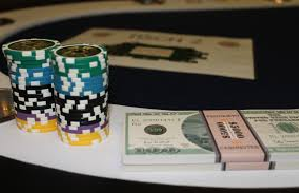 Many gambling legends have gained mainstream fame. These icons include everybody from card counters like Edward Thorp and Ken Uston to poker pros such as Phil Ivey and Patrik Antonius.
They found ways to dominate the casino and/or human opponents and became famous while doing so. But there are other successful gamblers who fly under the radar.
In fact, you might be surprised to know that one of if not the most successful gamblers ever is largely unknown. Zeljko Ranogajec regularly bets over $1 billion per year and has won a fortune from casinos – yet he is hardly known.
The legends surrounding Ranogajec paint him as a billionaire and one of the most brilliant minds to ever enter a casino. But how has this potential genius billionaire remained underground for so long?
Find out as I discuss Ranogajec's upbringing, betting successes, and controversies. I'll also cover a rumor that he's reportedly become a billionaire through gambling.
Who Is Zelijko Ranogajec?
Zeljko Ranogajec was born in 1961 in Hobart, Australia. His parents immigrated to Australia from Croatia and didn't have much money.
Ranogajec was poor financially in his early years, but he had a wealth of intelligence. This helped him earn a scholarship to the University of Tasmania, where he studied banking, finances, and taxation.
His original goal was to become a lawyer, which would've been a lucrative career in itself. But he found something even better in gambling.
Ranogajec quickly learned
blackjack card counting
and began making profits on a regular basis at the Wrest Point Casino.
Aside from earning a living through blackjack, he also met his future wife, Shelley Wilson, during his early casino days.
This event was not only important from a romantic standpoint but also from a business perspective.
Ranogajec would later transfer to the University of South New Wales (USNW) in Sydney. This felt like an arbitrary move, though, considering that he was making a fortune on the blackjack tables.
Ranogajec was eventually forced to decide between college and quitting to pursue gambling. The latter proved too lucrative, and he left USNW to devote more time to his advantage-play skills.
The former Croatian immigrant has gone on to become one of the richest gamblers of all time. He bets $1-$2 billion annually on horse racing in Australia, Hong Kong, Japan, New Zealand, the UK, and the US.
Ranogajec Dominates Australian Blackjack Tables
Zeljko originally started playing blackjack during work breaks. He liked the game so much that he learned multiple card counting strategies.
Ranogajec had such strong mathematical abilities that it didn't take him long to learn and perfectly execute these counting methods. As mentioned before, he eventually had such great success with blackjack that it inspired him to quit school.
Wrest Point was his favorite casino early on because he got to know the workers and how to get away with card counting. Again, he also met the love of his life here.
But regardless of how well he knew the staff, Wrest Point Casino eventually banned Zeljko after determining he was a counter. The blackjack pro took his craft to Queensland's Jupiter Casino and nearby gambling establishments.
Ranogajec was later banned from EVERY Australian casino.
After being banned nationwide, Ranogajec formed a team with his college friends and took frequent card counting trips to Las Vegas.
These trips went very well until one of his college roommates died in a car accident. The team eventually split up due to grief over the incident.
Zeljko continued counting cards with other teams and making countless profits. But Vegas casinos eventually made him as a counter and banned him.
As if being barred from Vegas casinos wasn't enough, Ranogajec also had difficulty in transporting his money back to Australia. His fear was that airport security would claim it was drug money and confiscate the funds.
Being banned in so many casinos and having trouble transporting money, Ranogajec scaled back on his blackjack play and focused on other advantage-play opportunities.
Nevertheless, Ranogajec has become a legend in the blackjack community. He's discussed on multiple blackjack forums for having one of the most prolific card counting teams of all time.
Zeljko was inducted into the Blackjack Hall of Fame in 2011.
Ranogajec Crushes Horse Racing Betting
Ranogajec didn't waste any time becoming successful with horse betting. He crafted a strategy that involved the following variables.
Looking for high-liquidity betting opportunities
Using sophisticated betting systems
Wagering significant amounts on profitable margins – no matter how small
Getting rebate deals with industry leaders like TabCorp
Other bettors complained about the rebates that he was receiving. TabCorp performed an investigation and found that nothing was wrong with the rebates from a legal perspective.
Ranogajec gets these special deals due to his high betting volume. He accounted for 6%-8% of TabCorp's $10 billion betting turnover at one point and one third of Betfair Australia's horse betting activity.
Zeljko now runs a sophisticated betting operation that includes analysts, bettors, and spotters in a Sydney suburb. He indirectly employs over 300 Australians through his operation.
Ranogajec allegedly bets on every Australian Thoroughbred horse race. Doing so allows him to find more profitable margins to exploit.
It's commonly believed that Zeljko wagers over $1 billion per year on horse betting and other gambling activities.
While it's unclear exactly how much he makes, everybody can generally agree that Ranogajec is very successful. Of course, like any other gambler, he also has slip-ups.
One example is the 2005 Melbourne Cup, where Makybe Diva was expected to win its third consecutive title.
Ranogajec bet against Makybe after running several simulations of the race based on the track condition and other factors. He lost a small fortune when Makybe won and lived up to widespread predictions.
Ranogajec Tries Other Forms of Gambling, Too
Based on all the accounts surrounding Zeljko, his best forms of gambling are blackjack and horse racing. But he's also tried many other games in pursuit of huge payouts and/or advantages.
In 1994, he won a $7.5 million keno jackpot at the North Ryde RSL Club. This is the largest keno jackpot of all time.
The only problem is that Ranogajec didn't have an advantage in keno like other games. Instead, he simply won by betting over $1 million per day for a week straight.
The keno story isn't impressive from an advantage-play perspective. But it does show the type of bankroll Zeljko had to confidently make these wagers and pursue a record-breaking jackpot.
He has also engaged in lotteries and the stock market in hopes of gaining an edge. Ranogajec has reportedly spent millions of dollars doing anecdotal research on stock and lottery advantage methods.
Controversies Over Tax Audit and Gambling Rebates
The Australian Taxation Office (ATO) has looked into Zeljko's gambling activities multiple times over the decades. But they failed to turn up anything for years because horse racing gambling isn't a taxable event in the country.
This changed in 2011, though, when one of Ranogajek's old gambling partners, David Walsh, asked for help with an investment.
Walsh was part of the early card counting team that Zeljko formed with his college friends. The old college buddy funded the Museum of Old and New Art (MONA), only to find that it was more expensive than he anticipated.
MONA was costing $5 million per month to maintain, so Zeljko used museum revenue to bet on the Melbourne Cup and make up the difference. He won $16 million the first year and continued betting on the race to help fund the museum.
But Australia has a law against using gambling winnings to fund business operations without paying taxes on the wins. The ATO uncovered that Ranogajec had not only done this with MONA but also other business endeavors.
It's impossible to know all of Zeljko's business dealings, because he's a private person. But some of the businesses that were investigated by the ATO include Minefield Investments, Paziti Holdings, and Razson Pty Ltd.
The tax authorities didn't find any evidence of wrongdoing at the businesses, such as money laundering. But they did press him on funding businesses with gambling profits and not paying taxes.
Ranogajec and the ATO eventually settled on an undisclosed sum that got him out of legal trouble.
I touched on the other controversy involving Ranogajec, where people complained about his loss rebates with different betting operators.
Nothing was illegal about what Zeljko was doing. But an Australian betting exchange called Tote Tasmania went bankrupt after giving Ranogajec such huge rebates.
Dick Mcllwain's Tatts Group later purchased the failed Tote Tasmania. He had this to say at the time.
"[Tote Tasmania] rebated the backside out of the business until there was nothing left."
Why Isn't Zeljko Ranogajec Better Known?
Zeljko does everything possible to keep his privacy. He has "runners" make bets for him at Thoroughbred tracks and places other wagers online.
Ranogajec claims that he has been to racetracks before. But given that nobody knows what he looks like, he's impossible to spot.
Zeljko uses the alias "John Wilson" to help keep his identity a secret. This combines the common first name John with his wife's maiden name.
Ranogajec is just as secretive about his wealth as he is with betting activities. He's widely believed to be a multi-millionaire, although he could even be a billionaire.
A relative speaking through anonymity told the Daily Telegraph that Zeljko is a "multi-billionaire."
The reporter later met Ranogajec for an interview. Zeljko was asked if he's indeed the world's richest and biggest bettor. This was his answer.
"I believe that's absolutely untrue, it's all just a big exaggeration."
Like many things in Ranogajec's life, we'll likely never know the true extent of his betting activity or net worth. But based on his highly detailed operation, the truth probably lies somewhere in the middle of his and the relative's comments.
Conclusion
Plenty of information exists on Zeljko Ranogajec. But there's likely much more to find out that'll never be revealed due to Zeljko's private nature.
He's sometimes called the Loch Ness Monster because of how rarely he's seen. Rumors claim that he and Shelley currently live in England, but nobody knows for sure.
More reports claim that his family lives in a luxurious beach house in Sydney's Balmoral Beach area. They also reportedly have a mansion in Mosman, Australia.
Neighbors in these towns claim that they've never met Zeljko Ranogajec. But it's possible that they could've met him under the John Wilson alias instead.
The last time that he's been seen was at the Blackjack Ball in 2011. This is a fitting spot for anonymity because the Blackjack Ball is completely underground.
Zeljko is reportedly very charitable. He's given millions to the Humpty Dumpty Foundation, which buys medical equipment for struggling children's hospitals.
He also has plenty of business interests, including a controlling stake in Colossus Bets. This is another venture that he operates under the name John Wilson.
Based on his business and gambling acumen, it seems that Zeljko Ranogajec's success will continue into the foreseeable future.