The Biggest Upsets in US Presidential Election History

Election day in the United States takes on a holiday feel in every city and town and rural crossroads. Every four years on the first Tuesday after the first Monday in November, focus and hope and nervousness create palpable energy across the nation.
However, there have been more than a few early November Wednesday mornings that have left US citizens in shock. Votes have been cast, numbers tallied, and yet the winner is one that was wholly unexpected.
Let us take a look at some of the presidential political upsets that have caused the most consternation.
John Quincy Adams, 1824
John Quincy Adams' father had been the second president of the United States. Even so, the presidential election in 1824 was believed by members of both parties to be already won by Andrew Jackson.
A Harvard lawyer and a speaker of multiple languages, Quincy Adams was a diplomat to a number of European countries. He was also Secretary of State.
In 1824, the ultimate decision of who would become president was not taken from the popular vote, although a popular vote was taken.
Instead, electors were polled, and if there was no clear majority, the vote went to the legislature.
In Quincy Adams' case, the legislature elected him to the presidency, and he chose former running rival Henry Clay to be his Secretary of State.
Quincy Adams developed the first national road system and encouraged funding a university and scientific endeavors.
What Makes This an Upset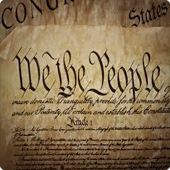 Quincy Adams lost the popular vote. He received 31% of the votes of the citizenry, versus 42% obtained by Jackson. However, as noted above, it was not the popular vote that determined the presidency at this time, but the electors and possibly the legislature.
Quincy Adams won 84 electoral votes. Andrew Jackson won 99 votes from the electoral college. There were also two other main contenders for the presidency, but it was Jackson who was considered the "shoo-in."
Because Quincy Adams and Jackson were so close in electoral votes, the vote went to the legislature, who declared Quincy Adams to be the winner.
The vitriol which was Jackson's election platform did not quit once Quincy Adams took office. Andrew Jackson kept loudly and widely declaring Quincy Adams to be corrupt.
Jackson stated that Quincy Adams was exceeding his powers granted by the Constitution. Roads? Universities? Pah!
President James Polk, 1844
When I learned the names of all the presidents in grade school, I remember Polk just being some dusty name between presidents Tyler and Taylor.
But at the time that Polk was elected, he was called a "dark horse," a winner that no one saw coming in from behind.
Polk took the reins of the country at a very contentious time. The build-up to the Civil War was just beginning to create murmurs in political circles, and the annexation of Texas was a critical issue of the moment.
A UNC graduate, Polk had been the governor of Tennessee. He was able to quickly become a presidential contender by announcing that California should be wrested from Mexico, and that Oregon should be "occupied" and forced out of Great Britain and into the United States.
The phrase "Manifest Destiny," (as in, "We're going to take it all anyway; you might as well just give your land to us now and make it easy.) was one that appealed to voters of the time.
While Polk was in office, the United States Army occupied Mexico City to intimidate Mexico into loosening their hold on California.
Also, because of all the annexation of territory that Polk effected, the issue of slavery was kept front and center and created the first stirrings of the Civil War, which would officially start in 1861.
What Makes This an Upset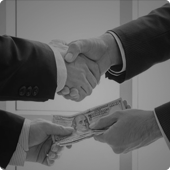 Martin Van Buren was favored to win. Van Buren had been president once, years before, was a strong speaker, and, most importantly, people knew who he was.
Despite having been governor of Tennessee, voters were unfamiliar with Polk. However, at the primaries, Polk became the candidate for his party after some impressive rhetoric.
Even so, no one believed he could win against his rival, Henry Clay. Clay's party thought that by putting Polk on the ballot, Polk's own party had essentially given up the race. In fact, Clay even ordered bedroom furniture for the White House before election day.
Polk, however, won the popular vote (barely) and won the electoral college vote as well, with 170 electors voting for Polk versus only 105 siding with Henry Clay.
This just goes to show that all of the confidence and enthusiasm in the world can be upended on election day, when all of the polls taken before the election become meaningless in the face of election surprises.
President Zachary Taylor, 1848
Democrat William Cass was running for president against powerful, politically virile Zachary Taylor.
First of all, how did this happen? Taylor was a slave owner, he lacked the impressive educational backgrounds that other presidents had brought to the table, and he had rarely even bothered to vote before.
Yet, in the Mexican-American War Taylor made a name for himself as an admirable general. His nickname was "Old Rough and Ready," and his battlefield prowess and popularity allowed him to take his party's nomination for the highest office in the land.
Cass, his opponent, was not doing himself any favors by refusing to take a hard federalized stance on slavery. "Let every new state and territory decide for themselves," was Cass' argument. Abolitionists wrote off Cass, and Taylor was able to transition into the White House without too much trouble.
The chaos factor in this election was when a well-known third candidate (former US President Martin Van Buren) decided to run. Van Buren split the opposition vote, propelling Taylor into office.
What Makes This an Upset
No one anticipated Van Buren's late commotion-causing race entry. A strategically intelligent statesman, Van Buren likely knew what he was doing when he entered the race. Thus, is it possible that Van Buren knew that Taylor would make a better president—even though they espoused different ideals.
Taylor, the brash Army general, won 163 electoral votes, to Cass' 127.
Unfortunately, Taylor would die one year into office.
President Rutherford Hayes, 1876
If you think the 2020 US presidential election is full of rage and slander and interruptions and flies landing on heads and threats of violence, you should know that 1876 felt the same way in America.
There are people (professors and retirees, mostly) who still dispute the results of the 1876 POTUS election!
The popular vote when to New York Democrat Samuel Tilden. Tilden won about 4.3 million popular votes, while Hayes won just over four million votes.
When the electoral votes were counted, confusion resulted. There appeared to be about 20 unresolved votes.
One elector was fired, other electors were telling their own states "fake news" about who won the election. No one knew what to do with the unresolved 20 votes, so eventually they were all given to Hayes, even though Tilden was the clear favorite among the US populace.
What Makes This an Upset
Hayes was handed unresolved electoral votes, and it appears to be in response to some back-room concessions regarding the removal of troops from the South, and other "gifts" of pollical favors.
President James Garfield, 1880
Although he is no relation to the fat orange cat, James Garfield managed to acquire some popularity anyway (although with a lot fewer laughs).
The notable portion of Garfield's election came not via the election itself, where he won by a small margin, but earlier, during the Republican National Convention.
In many presidential conventions, there are two or three clear contenders, and even that small number can create scenes of rabid in-fighting, finger-pointing and passionate denials of any accusation, ever. ("Sir, did you have lunch yesterday?" "ME? I would never. How dare you!")
At the 1880 Republican Convention, there were more than ten hopefuls, ranging from senators to former presidents to the standing Secretary of the Treasury.
James Garfield had not made much of an effort to be a strong, viable contender.
Thus, it was with some surprise to Garfield (and the rest of the convention) to discover that he was the only candidate who had the approval of a consensus of attendees.
What Makes This an Upset
Garfield had not been actively pursuing the nomination. Nonetheless, he won his party's nomination, and found himself running for President of the United States against a truly impressive figure.
Civil war general Winfield Scott Hancock was a hero of the Battle of Gettysburg. Garfield was a book lover, a sensitive man who had been bullied all of his young life because his mother had one of the first divorces in the region (1850).
Despite the differences in their personas, Garfield took the victory.
Sadly, his triumph lasted just a few months before he was assassinated. His wife collected papers and put together the first presidential library.
Benjamin Harrison, 1888
The late 1870s and all through the 1880s were a topsy-turvy time in American politics. Three elections, all close together, and all considered dramatic upsets, caused the populace to feel a lack of stability, of consistency, not only in the office of the presidency, but across the board politically, as well.
Benjamin Harrison was the grandson of William Henry Harrison, the ninth US president. The American presidency has been prone to several legacy appointments/wins. (John Adams and John Quincy Adams were father and son, as were Papa Bush and George W. Bush. Teddy Roosevelt and FDR were fifth cousins, and FDR was related to 10 other presidents as well.)
Presidential races can get nasty. Benjamin Harrison was short, so his detractors said he could have curled up and taken a nap in his granddad's top hat.
What Makes This an Upset
What Harrison lacked in height, he made up for electoral college votes. He won with 233 electors on his side, while Grover Cleveland, the incumbent, only took 189 electoral votes.
Conversely, Harrison had 100,000 fewer citizen votes than Cleveland. Nonetheless, the dramatic electoral college vote carried the less popular candidate into office.
What Harrison did have on his side was the eager support of businessmen and community leaders up and down the eastern seaboard working hard to get him elected. Thus, when Harrison won, and stated that it was "luck and God" that got him into office, these supporters grumbled.
Interestingly, Grover Cleveland lost his role as POTUS to Benjamin Harrison, but in the next election four years later, Cleveland took the office right back.
Woodrow Wilson, 1916
Wilson was already president, having taken the office the election before, in 1912. Although he was the sitting president, he was not favored to win the 1916 election.
Wilson grew up in the South during the Civil War, and he was an alleged supporter of segregation and White Supremacy. Nonetheless, he was also considered a progressive reformer.
He argued in favor of a six-day workweek (a big improvement over the 7-day workweeks many industrial workers suffered through), and an 8-hour workday (at a time when children pulled 14-hour shifts in factories).
Wilson took the US into World War I and strongly impacted the Treaty of Versailles.
Despite his exclusive, rather than inclusive, ideas about race in America, his is still considered one of the stronger, more focused presidencies in the history of the nation.
What Makes This an Upset
Wilson was up against a Supreme Court Justice, Charles Evans Hughes. Although Wilson was already POTUS, Hughes had a large, vigorous following.
The world was at war, the US had not yet entered the fray, and Hughes told Americans that Wilson was weak, undecided.
Hughes won 254 electoral votes, so everyone thought he had the election in the bag. The entire eastern seaboard was pro-Hughes.
However, at the eleventh hour, Wilson managed to secure just 13 more electoral votes than Hughes, all from the western states, and he remained in office.
Because it took several days to count all the votes, Hughes was treated as the president-elect. When it became apparent that Wilson had won re-election, the nation was in shock.
Harry Truman, 1948
Harry Truman's rival for the office of US president was Thomas Dewey. It was so "clear" to all that Dewey would be the victor, that newspapers pre-printed front pages attesting to Dewey's victory.
Dewey was the governor of New York, and Truman was already the sitting president of the United States. Truman hadn't "won" his way into the presidency; as vice president, Truman took office when FDR died.
This election would, Truman hoped, allow him to continue his time in office.
However, employment was down…way down. The Cold War had many Americans nervous. And Dewey was an increasingly popular figure. Rumor has it that even Mrs. Truman had already conceded defeat.
However, Truman was not letting his presidency slip through his fingers. He got on a train and traveled the country, encouraging minorities to vote, and using his famous "everyman" charm to remind Americans that they could still be optimistic about politics.
Truman told potential voters that he was a political "outsider" (despite already being President of the United States) and that he would kick "lazy Congress" in the behind to get things done.
Need I tell you that Truman won the election?
What Makes This an Upset
In what is considered the biggest presidential surprise in the history of the office, Truman swept the election, garnering 303 electoral votes to Dewey's 189.
Truman also shocked by winning the popular vote, at about 5% higher than Dewey was able to manage.
George W. Bush, 2000
George W. Bush's father was a brilliant political strategist and had a mind as sharp as a razor blade. His son did not have the same reputation in regards to raw intelligence and political acumen. (But his wife reportedly makes a great pot of chili.)
In 2000, Bush Jr. was running against the Vice President of the United States, Al Gore.
Florida, with its 29 electoral votes, holds a great deal of sway in how the presidency is determined. Because Florida votes are among the first counted, the Florida results often sway the rest of the nation.
Gore received more than half a million more popular votes than Bush, but the electoral college gave more votes to Bush. A mandatory recount went into effect due to the tiny margin in Florida. In the Sunshine State, Bush's winning margin was around 500 votes.
The recount, and the various attendant litigation, made the USA a butt of jokes worldwide. (I can attest to this; I was in Italy at the time, the televisions were tuned in to the recount, and I was the recipient of many pitying stares.)
What Makes This an Upset
The choice to grant the presidency to Bush was decided in the United States Supreme Court, a body that is constitutionally required to refrain from making political decisions.
Furthermore, Bush's brother, Jeb, was governor of Florida at the time that Florida was attempting to stymie the recount process.
The opportunities for corruption were rife, and a neutral third-party assessor should have taken over the state in regard to the vote count, in the same way that a judge should recuse himself or herself if a relative comes up on trial.
Although Bush entered the White House and set up housekeeping, the way the election was handled caused many Americans to wash their hands of the election process altogether.
Donald Trump, 2016
Even the most avid Trump supporters could see that this public figure was underwhelmed, even hesitant, to cross the stage and accept his victory as President of the United States.
After a bizarre run-up to the election, Hillary Clinton won the popular vote on election day, but a number of faithless electors swayed the decision in favor of Trump. This one of just five elections where the popular vote winner didn't become POTUS.
Florida was considered a state of total importance in this election, and the state voted by a small margin for Trump. He received 49% support in the Sunshine State, while Clinton received 47.8%.
In a country of 350 million, this difference of 100,000 votes was critical to the election. Furthermore, Trump won all 29 of the state's electoral votes.
Trump has a number of businesses in the state, including the Doral Golf Club. Many Floridians are grateful for the jobs provided by such businesses, which may have helped sway local sentiment toward this Republican Party candidate.
However, although Florida is richly multi-cultural, the melting-pot aspect of the state is anathema to many, and it has become a conservative flashpoint to rally voters in favor of disenfranchising minorities and any significant "otherness."
This feeling of fear generated by the idea that others will steal away one's way of life is mimicked in Arizona politics as well, where proximity to Mexico creates more radicalized conservatism, rather than less.
What Makes This an Upset
Before Trump, many Republicans ran on a platform of fiscal conservativism and/or a desire for smaller government and greater personal freedoms, (i.e. guns, gun laws, gun licenses, gun rhetoric, gun clubs…you get the drift).
Trump was one of the first in modern history to actively include racism and jingoism as "selling points." And these selling points were purchased wholeheartedly in places like Idaho and Texas and other repositories of "homespun" erudition.
Polls conducted prior to the election showed Clinton holding an 85-90% assurance of winning the election. However, as often happens, the very people who sway the vote are not the ones polled.
In short, it is an upset because the contender had a reported 90% margin over the actual victor, and still lost. (And yet, we still tune in and listen to polls!)
In Closing: The Revolution Will Be Televised!
You've likely heard the phrase, "The revolution will not be televised." This is in reference to Pancho Villa's self-promotion as he agreed to let early movie producers film him at war in Mexico.
In the early 1900s, Mexican President Diaz was allegedly engaging in fraudulent elections and other "fake news."
Pancho Villa, a revolutionary, began to defeat federal troops in a series of skirmishes. He wanted Diaz out of office, and Diaz' contender to take his place as El Presidente.
The similarities between this 1910 hijacking of the political process, and the wild-eyed revolution it fomented, is eerily similar to the 2020 race for POTUS.
And as with Villa, the strife will be televised. But who will emerge as the hero? Time will tell.
If you want to bet for or against the next big presidential election upset, the top political betting apps are waiting to take your wagers.
AUGUST
Casino of the Month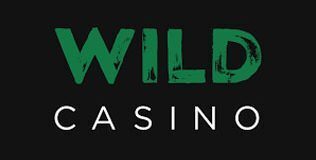 Welcome Bonus
250% up to $5,000
Read Review
Visit Site