Biggest Match Fixing Scandals in Soccer History – Calciopoli and More

Unfortunately, "The Beautiful Game" isn't always beautiful.
There have been plenty of high-profile soccer scandals over the years. Countless players, managers, referees, and club owners have been involved in illegal match-fixing. Money talks, right?
Of course, sports betting scams and scandals are not exclusive to soccer. But when I decided to look back at the history of corruption within the sport, I was shocked at how many rigged soccer games and scandals I came across.
So, what are the worst scandals in soccer history, I hear you ask? Keep reading to learn about ten of the biggest soccer scandals of all time.
Juventus and the Calciopoli Scandal (2006)
As we go through the biggest soccer scandals of all time, you will discover that Italy has had its fair share of trouble over the years. But "Calciopoli" is arguably the mother of all soccer match-fixing scandals.
In 2006, Italian police intercepted phone calls involving some of the country's biggest clubs. The authorities found that several clubs had contacted referee organizations to pick favorable officials for certain games.
AC Milan, Fiorentina, Lazio, and Reggina were all caught and punished with European bans and points deductions. Former Fiorentina co-owner Andrea Della Valle was even-handed a prison sentence for his part in the scandal.
However, Juventus was the main culprit. The reigning champions were stripped of their previous two titles and relegated to Serie B, prompting superstars like Fabio Cannavaro and Zlatan Ibrahimovic to leave the club.
At the time, some of the greatest soccer players in history belonged to Juventus – including Gianluigi Buffon and Lilian Thuram. That is what makes Calciopoli one of the worst soccer scandals of all time.
If you enjoy betting on Italian soccer, be sure to use only the best Serie A betting sites. You will be pleased to learn that our recommended sites are 100% legal and legit – unlike the clubs involved in Calciopoli!
Valenciennes vs. Marseille (1993)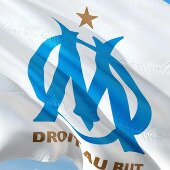 Marseille was among the top teams in European soccer in the late 80s and early 90s. Between 1989 and 1992, the French giant clinched four straight Ligue 1 titles and reached two Coupe de France finals.
"The Olympians" were on course to notch their fifth successive Ligue 1 title in 1993. They also had the small matter of the UEFA Champions League final to look forward to. But everything came crashing down.
With the Ligue 1 title already wrapped up, Marseille faced struggling Valenciennes on the season's final day. In an attempt to keep his players fresh and injury-free for the Champions League final, OM owner Bernard Tapie offered money to Valenciennes.
However, Tapie was caught and received a lifetime ban from soccer. Consequently, Marseille was stripped of the Ligue 1 title and relegated to Ligue 2.
This is undoubtedly one of the highest-profile rigged soccer games in history.
Robert Hoyzer and the German Soccer Scandal (2005)
One of the all-time biggest soccer match-fixing scandals occurred in Germany in 2005. The man in question? Robert Hoyzer.
Hoyzer was a referee who officiated games in the 2. Bundesliga, DFB-Pokal, and Regionalliga. But he didn't just officiate games – he bet on them, too!
Four of Hoyzer's refereeing colleagues approached the German Football Association after becoming suspicious of their co-worker's activities. As it turned out, Hoyzer was involved in a €2 million match-fixing scandal with a Croatian gambling syndicate.
Following the revelations that Hoyzer fixed soccer matches, he was banned for life from any role in soccer and was sentenced to two years and five months behind bars.
Thankfully, the top Bundesliga betting sites don't have to worry about Hoyzer anymore!
Máfia do Apito – Brazilian Soccer Scandal (2005)
It seems as though 2005 was a good (or should I say bad?) year for scandals in soccer. Okay – definitely bad.
A few months after Hoyzer's dishonest dealings in Germany, some Brazilian referees accepted bribes from investors to fix the results of several Campeonato Brasileiro Série A games. As you might imagine, it didn't end well.
The two referees involved in the scandal were Edílson Pereira de Carvalho and Paulo José Danelon. The former officiated 11 rigged soccer games, while the latter refereed four fixed soccer matches.
It was reported that both men received between R$10,000 and $15,000 per fixed match. Although this scandal does not come close to Hoyzer's €2 million payout, it is still one of the biggest scandals in soccer history.
This scandal will forever be known as the "Máfia do Apito," which literally means the "Whistle Mafia" in Portuguese. Edílson Pereira de Carvalho and Paulo José Danelon will always be regarded among the most notorious cheaters in the history of soccer.
Accrington Stanley vs. Bury (2008)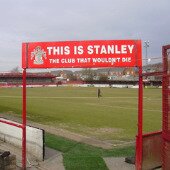 Fortunately, soccer scandals are few and far between in England. But that's not to say they don't happen. In fact, one of the biggest soccer match fix scandals of all time occurred in England in 2008.
On the final day of the 2007-08 League Two season, Accrington Stanley and Bury met for a seemingly meaningless game. Both teams were safe from relegation, but neither side could get promoted. So, what could possibly go wrong?
Well, a handful of players thought it would be a good idea to wager on the match.
After unusual betting patterns were spotted, an English FA investigation found that five players had backed Bury to win the game. Four of the perpetrators played for Accrington Stanley. Yet, funnily enough, one of the players – Andy Mangan – played for Bury.
Yep, that's right – Mangan betted on his own team to lose!
Each player was fined between £2,000 and £5,000 for their part in the match-fixing, so they can't have wagered a huge amount on the game. Even so, this has to be one of the craziest soccer match-fixing scandals ever.
FIFA Corruption Scandal (2015)
When it comes to discussing the worst scandals in soccer history, the FIFA corruption case always gets mentioned. This scandal is nothing to do with fixed soccer matches. Instead, this scandal revolves around off-field corruption.
For those who don't know, FIFA (Fédération Internationale de Football Association) is the governing body of association soccer. In other words, these guys are the top dogs.
In 2015, US federal prosecutors disclosed corruption cases by members of FIFA. On May 27 of that year, seven FIFA officials were arrested at a luxury hotel in Zürich, Switzerland, as they prepared to attend the 65th FIFA Congress.
The arrests were made in relation to bribery, fraud, and money laundering – estimated at $150 million. The bribes were associated with the bidding process and awarding of both the 2018 FIFA World Cup and 2022 FIFA World Cup.
Eventually, 12 FIFA officials pleaded guilty and were banned from soccer. Sepp Blatter was also removed from his post as the President of FIFA. Blatter was later slapped with a hefty ban and fine after a probe into illegal bonus payments.
Although this case is not related to rigged soccer games, I'm sure you will agree that it is one of the biggest soccer scandals of all time.
Totonero – Italian Soccer Scandal (1980)
Twenty-six years before the infamous Calciopoli, Italian soccer was tarnished by the "Totonero" scandal.
Strangely enough, this scandal started with a restaurant owner and his supplier. A Rome newspaper discovered that Alvaro Trinca and Massimo Cruciani had masterminded a match-fixing ring involving Lazio players, who were regulars in the restaurant.
After running out of money, Trinca and Cruciani handed in the names of 27 players and 13 clubs that had been involved in the match-fixing ring. Both men were arrested, along with 13 players and AC Milan president Felice Colombo.
Milan and Lazio were subsequently relegated from Serie A, while Avellino, Bologna, Perugia, Palermo, and Taranto also received punishments.
Notably, iconic striker Paolo Rossi was suspended from soccer for two years. Once his ban had been lifted, he scored six goals at the 1982 World Cup – clinching the Golden Boot while firing Italy to the trophy.
Follow the link below to find out where Rossi ranks among every FIFA World Cup Golden Boot winner.
Goals Galore in Nigeria (2013)
Soccer is known for being a relatively low-scoring sport. There are often no more than one or two goals in a game, while some games even end without any goals at all.
So, what if I told you that two Nigerian teams won 79-0 and 67-0 on the same day? Would you believe me? Unbelievable as it may sound, this actually happened in 2013.
Needless to say, this is one of the wildest soccer scandals ever.
Plateau United Feeders and Police Machine headed into their final games of the season level on points, with promotion to the Nationwide League Division at stake. But due to their inferior goal differences, promotion looked unlikely.
However, Plateau United Feeders ended up beating Akurba FC 79-0 – scoring a ludicrous 72 goals in the second half. Meanwhile, Police Machine dispatched Bubayaro FC 67-0 – netting 61 goals after the break.
One Plateau United Feeders player grabbed 14 goals alone, while Police Machine scored four goals in a single minute.
You probably won't be surprised to learn that all four clubs involved in the incident were banned for ten years. The match officials were also handed lengthy suspensions.
Standard Liége-Waterschei Scandal (1982)
Back in the early 80s, Standard Liége was one of the biggest clubs in Europe. Not only did they dominate their domestic league, but they also enjoyed success in continental competitions.
On the final day of the 1981-82 Belgian First Division season, Standard Liége needed to beat Thor Waterschei to wrap up the title. But instead of winning it fairly, they took matters into their own hands.
Raymond Goethals, Standard's manager, ordered his players to give their game bonuses to the Waterschei players to ensure that the game was thrown. Sure enough, Standard beat Waterschei comfortably to clinch the title.
With a European Cup Winners' Cup final showdown against Spanish giant Barcelona on the horizon, Goethals wanted to protect his players for the big occasion. But the plot was foiled, leading to multiple bans and fines.
Believe it or not, Goethals was Marseille's manager when the French club was embroiled in the 1993 match-fixing saga with Valenciennes. For whatever reason, the Belgian always seemed to find himself involved in soccer scandals.
South Korean Soccer Scandal (2011)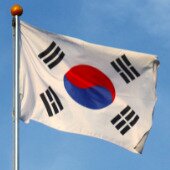 South Korea is not renowned for being a big soccer nation. However, it is infamously known for creating one of the biggest match-fixing scandals in soccer history.
In 2011, dozens of active and former K-League players were found guilty of fixing matches in the country's top division. It was revealed that 19 top-flight games were rigged, 16 of which were successful.
Eight players from the same team – Daejeon Citizen – were permanently expelled from South Korean soccer and two other players from different clubs. Kim Jung-kyum of Pohang Steelers was also expelled for five years.
Another high-profile player involved in the scandal was Choi Sung-kuk, who represented South Korea on 26 occasions before the ordeal. The former international forward received a lifetime ban from South Korean soccer before FIFA extended his ban worldwide.
There is absolutely no denying that South Korea's 2011 match-fixing scandal is among the biggest soccer scandals of all time.
Final Word on the Worst Soccer Scandals Ever
That concludes my take on the biggest soccer scandals in history. From the Totonero and Standard Liége scandals of the early 80s to the goal-crazy games in Nigeria a few years ago, it's been a wild ride!
Thanks to the top online soccer betting sites, wagering on the world's most popular sport has never been easier. But betting is supposed to be fun, right? I'm sure you will agree that there is no place for match-fixing and illegal gambling in soccer.
If you can think of any crazier soccer scandals or rigged games, why not share your stories in the comments section below?
There have been plenty of FIFA World Cup upsets over the years, many of which have raised questions about corruption. Follow the link below to learn about the biggest upsets in the history of the soccer World Cup.
AUGUST
Casino of the Month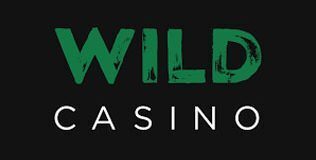 Welcome Bonus
250% up to $5,000
Read Review
Visit Site