Biggest NFL Odds Changes Ahead of Week 3 for the 2021 Season

Last week, we had some interesting results when it came to line movement.
Sportsbooks had the right idea when they made the New England Patriots big favorites. However, increasing the point total on the 49ers vs. Eagles matchup didn't work out for bettors.
It's always important to watch out for line movement. In Week 2, the Chicago Bears and Indianapolis Colts covered by just 0.5 points.
Noah Davis released the early week 3 NFL odds, but we've seen some movement on the NFL betting lines.
Here are the week three NFL matchups with the biggest movement.
Buccaneers vs. Rams Point Spread
We are two weeks into the NFL season, going on Week 3. This matchup is the first time this season I've seen the favorite shift from one team to another.
Both teams enter this matchup with a pair of impressive victories. The Tampa Bay Buccaneers are probably the better team but they will play on the road against the Los Angeles Rams.
I'm going to assume that's why the Rams opened as (-1.5) point favorites. Surprisingly, bettors weren't hammering the Buccaneers as the underdog.
Bettors sided with the Buccaneers at (+1.5) but it was only around 70 percent. There were even times where the Rams had the majority of bettors.
When most went to bed Sunday night, the spread stood at (-1.5). However, when they woke up, it moved to a PK. This is where we started to see more and more people side with Tampa Bay.
Monday at 12:07 p.m.: 78 percent on Tampa Bay
Tuesday at 12:07 p.m.: 85 percent on Tampa Bay
From there, sportsbooks briefly moved the spread to (-1.0) for Tampa Bay. That lasted just a few hours though and now Tampa Bay has a (-1.5) edge. Bettors continue to agree with the sportsbooks, as they've placed 82 percent of bets on the Buccaneers.
I think sportsbooks tried to account for the Buccaneers being the road team but it looks like bettors aren't valuing that. I mean, Tampa Bay did win three road games in the playoffs last season. That's probably why the line moved so much.
Bettors have made it clear they like Tampa Bay in this matchup. The line movement goes against the majority of bettors, but it's still only (-1.5). If you believe they will win, they will cover as long as it isn't a one-point victory.
There's a reason this is one of the top NFL games to bet on in Week 3.
Dolphins vs. Raiders Point Spread
Coming into the season, all the talk in the AFC West was about the Kansas City Chiefs and Los Angeles Chargers. However, the Las Vegas Raiders are 2-0 with a pair of impressive victories.
They defeated the Baltimore Ravens in a thrilling overtime game in Week 1. Las Vegas backed that up with a victory against the Pittsburgh Steelers.
The Miami Dolphins are coming off a 35-0 loss against the Buffalo Bills.
Las Vegas opened as (-5.5) point home favorites. For about 30 minutes on Sunday night, the line moved down to (-4.0). The sportsbooks took it off the board through Sunday night. Monday morning, the Raiders were back to (-5.5) point favorites. Within a four-hour span, the line moved sporadically.
Monday at 10:37 a.m.: Raiders (-5.5)
Monday at 11:37 a.m.: Raiders (-5.0)
Monday at 12:37 a.m.: Raiders (-4.0)
Monday at 2:37 p.m.: Raiders (-4.5)
Eventually, the line settled at (-4.0) and that's where it currently stands.
I have to believe the sudden movement was because of the injury to Tua Tagovailoa. Tagovailoa suffered a rib injury early in the Dolphins Week 2 loss.
Tagovailoa was in a lot of pain on Monday but X-rays came back negative.
Early in the week, it seemed like a long shot that he would play on Sunday. It appeared the sportsbooks believed Tagovailoa would suit up.
However, we just heard he is officially out with fractured ribs. That means the line will likely move again. Be on the lookout for more movement as the sportsbooks adjust for the injury.
Depending on what the line settles on, I expect bettors to continue to side with the Raiders. Derek Carr is playing on an MVP level right now and Miami's defense will have their hands full.
The last update had 85 percent of bettors on the Raiders at (-4.0). With the recent news, that will likely change.
Colts vs. Titans Point Total
The Indianapolis Colts and Tennessee Titans have opened their season with a pair of matchups between NFC West teams. The Colts are 0-2, while the Titans overcame a 14-point deficit last week to pick up their first win of the season.
In turn, they were among the biggest Week 2 NFL winners.
Most sportsbooks release odds Sunday night but this game wasn't on the board until Monday morning. The point total opened at 50.5. It took just two hours for it to drop to 49.5.
An hour later, the point total moved down to 48. A 1.5-point drop is pretty big for one update.
Why did sportsbooks move the point total 2.5 points in three hours? It likely has to do with Carson Wentz's ankle injury.
Wentz sprained both his ankles in the Colts Week 2 loss. The injury was bad enough that Wentz couldn't return for the Colts final two drives.
Backup quarterback Jacob Eason didn't inject much life into the Colts offense. He was also a bit too bold from the jump.
Jacob Eason comes into the game, cold as can be, and immediately throws it in the direction of the best corner in the game. As expected, it went terribly pic.twitter.com/z3KX1hHNoC

— Trevor Sikkema (@TampaBayTre) September 19, 2021
Right now, we don't know if Wentz will play on Sunday. It all depends on how he feels in practice this week.
It looks like bettors are under the belief that he won't play. We have 98 percent of bettors hitting the under for this matchup. If Wentz doesn't play, I have to agree with that assessment. The Colts offense might struggle to put up 20 points.
Tennessee's offense hasn't been as explosive as we thought. They scored just 13 points in Week 1. While they rebounded for 33 last week, they had just 16 points going into the fourth quarter.
It'll all depend on practice but if Wentz does play, I wonder if he'll be 100 percent. It just seems like the Colts offense is in for a struggle this week.
The under seems like the way to go, but I'd be a little more cautious with this bet.
Washington Football Team vs. Bills Point Total
Coming into the season, the Washington Football Team and Buffalo Bills had high hopes for one side of the ball. Last season, Buffalo's offense ranked second in points per game. Washington's defense ranked fourth in points allowed.
Let's check out how each unit is performing this season.
Buffalo Bills: 25.5 points (12th)
Washington Football Team: 24.5 points (17th)
Neither unit has lived up to the hype but there is still hope they can turn things around.
The initial point total stood at 47 points. By Monday afternoon, we saw it drop to 46 points.
Once the betting trends became available Monday night, we saw over 90 percent of bettors siding with the over. Surprisingly, the sportsbooks moved the point total down to 45.5.
I bet bettors loved that because they continued to pound the over. The percentage of bettors hitting the over remained right around 90 percent. However, we saw a drastic change when the point total dropped to 45 points.
Wednesday at 9:07 a.m.: 25 percent on the over
Wednesday at 11:07 a.m.: 25 percent on the over
The point total only dropped by 0.5 points, so I don't know why bettors suddenly began to side with the under.
This is a fascinating matchup because at full strength, the Bills offense and Football Team defense can be the best unit in the league. It's all about which unit you trust more, early in the season.
Another interesting thing to note is the spread is moving, as well. The Bills opened as (-9.5) favorites but that number is down to (-8.0). People are starting to gravitate towards Washington at (+8.0).
Buffalo's defense has looked great to start the season. Their unit is strong enough to slow an average Washington offense.
If Washington can slow the Bills offense just a bit, this game will hit the under.
Packers vs. 49ers Point Total
The Green Bay Packers opened their season with a disappointing performance against the New Orleans Saints. They started slow in Week 2 but recovered to pick up a 35-17 victory over the Detroit Lions.
Last week, the San Francisco 49ers moved to 2-0 despite not scoring a touchdown until the fourth quarter.
When the point total opened at 47.5, the Packers had yet to play their Week 2 game. Following the Packers Monday night performance, the sportsbooks moved the point total multiple times.
Tuesday at 9:37 a.m.: 48.5 points
Tuesday at 11:37 a.m.: 47.5 points
Tuesday at 12:07 p.m.: 48 points
Tuesday at 1:37 p.m.: 50 points
Even with the movement, bettors have been betting the over. We saw 100 percent of bets placed on the over from Monday morning to very early Wednesday morning. The line actually moved down to 49.5 points. The amount of people betting on the over has dropped to 80 percent.
It appears the sportsbooks are expecting a high-scoring game. Last season, we saw the majority of Packers games go over 50 points. That's what happens when you have an elite offense and average defense.
I know Week 1 scared off a lot of people, but they can be just as good as that 2020 team.
The point total hinges on the 49ers. Their offense looked unstoppable in Week 1, but that was against a bad Lions defense. San Francisco couldn't do much last week against the Philadelphia Eagles.
Green Bay's defense is somewhere in between.
Ultimately, I think this matchup comes down to the 49ers' offense vs the Packers defense. If they perform like they did in Week 1, this game will hit the over easily. However, they don't have a lot of firepower.
One thing I will say is Green Bay looks like one of the top NFL underdogs for week three.
Week 3 NFL Betting Advice
This week, we saw two lines move because of injuries to starting quarterbacks.
Those are the things bettors need to be aware of before placing their bets. I bet a lot of people have more faith in the Indianapolis Colts offense with Carson Wentz as opposed to Jacob Eason.
Once you've checked out the movement, use our best NFL betting sites to place your bets.
September
Casino of the Month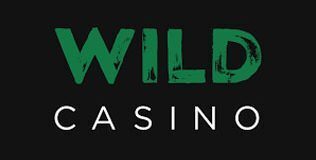 Welcome Bonus
250% up to $5,000