Biggest Needs for the Sacramento Kings to Address Before the 2021 NBA Season Starts

Luke Walton and his players have had some extra time to think about what's next. After being eliminated from the bubble prematurely, Sacramento wasted no time getting a head start on the changing of the guard.
Vlade Divac is out as GM and in comes Monte McNair, formerly an assistant GM to Daryl Morey in Houston.
McNair has his hands full trying to put together a championship-caliber roster, and it starts by addressing the Sacramento Kings' biggest needs this offseason.
Interior Presence
Marvin Bagley has all sorts of upside, but the greatest ability in the NBA is availability. Marvin missed 20 games as a rookie, he missed 59 games last season, and his status for 2020-21 remains murky at best.
And to think this team could have selected Luka Doncic instead.
Harry Giles has lots of room to grow, and Richaun Holmes filled in nicely once he received an opportunity. Nevertheless, Luke Walton needs a lot more girth down low if he's going to keep pace in the Pacific Division – let alone the Western Conference.
Unfortunately, having more than $22 million committed to Harrison Barnes next season puts this organization in quite the predicament.
Impact Rookie with the 12th Pick
None of this "long-term project" stuff. None of this "let's draft a guy with potential and see if he will pan out."
The Kings need to draft a player in the first round who can provide a boost from the outset. Go grab a skilled player who can benefit from De'Aaron Fox's playmaking abilities.
Here's a team that is committed to Buddy Hield financially – which almost certainly translates into losing Bogdan Bogdanovic in free agency. Kent Bazemore is also likely on his way out, and that "$22 million man" I hinted at earlier isn't getting any younger.
If could switch places with Monte McNair, you'd see me targeting Aaron Nesmith or Saddiq Bey on Wednesday, November 18th. Both could do wonders for the Kings organization not just down the road, but right away in year one.
Enhance the Second Unit
One of the Sacramento Kings' biggest needs is unquestionably to add dependability to the reserve unit.
With Buddy Hield set to join the fray as a full-time starter, Luke Walton's bench suddenly looks quite sparse. Other than veteran PG Corey Joseph spelling De'Aaron Fox, there's nothing substantial for the coaching staff to work with.
Kings coaches can hope Harry Giles develops, and a healthy Marvin Bagley would at least allow Sacramento to slide Nemanja Bjelica to the second unit. But that's too many "ifs" for Luke Walton to be able to rest easy at night.
Trading away Barnes and getting his contract off the books would allow the Kings some maneuverability within their roster. Otherwise, this franchise is subjected to trying to attract free agents to the capital of California.
Given they're a small market where state income tax exists, that seems a wee-bit ambitious.
Final Thoughts
As bleak as Sacramento's outlook is for the upcoming season, it's a situation that can be turned around rather quickly if the Kings biggest needs are tackled.
De'Aaron Fox and Buddy Hield – now that's a big-time backcourt. Marvin Bagley still has time to evolve into a perennial All-Star.
With that being said, the team from Sactown must keep their foot on the gas pedal when it comes to refurbishing this roster. As for the first three items on the agenda?
Acquire a legit big man, draft intelligently, and augment the bench. Only then can we start talking about the Sacramento Kings as a sincere challenger in the Pacific Division.
AUGUST
Casino of the Month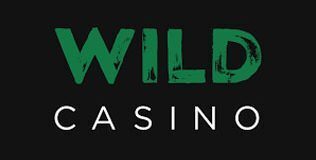 Welcome Bonus
250% up to $5,000
Read Review
Visit Site