The Biggest Esports Organizations Right Now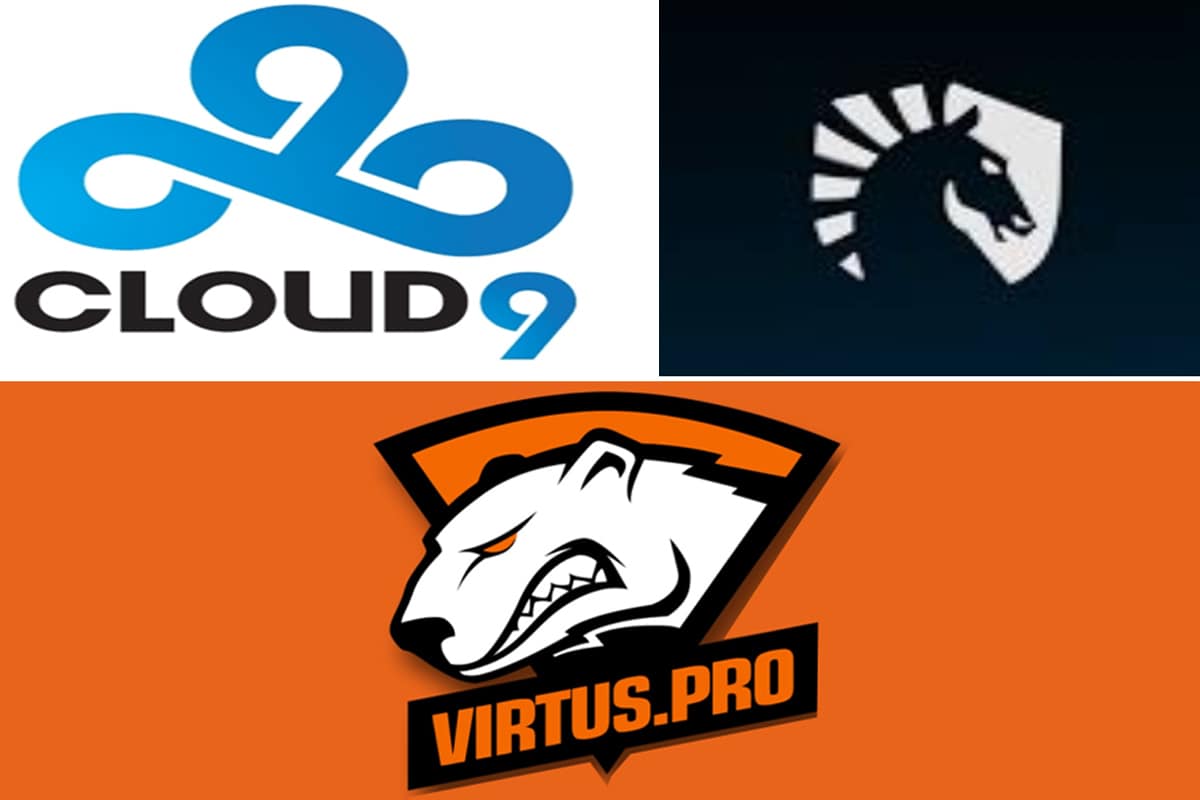 If you're a traditional sports bettor who's just now trying out esports, you're probably confused by the team names.
City or state names are rare to see. They're all just modern cool-sounding phrases like Team SoloMid and Evil Geniuses. Not quite as catchy as what you're used to.
Making it even worse is that teams compete in several games. Team Liquid can mean a StarCraft team, a Counter-Strike squad, or a Hearthstone roster. This can get confusing for bettors, but there's a good reason they don't all have unique names.
Professional esports players usually don't finance their own plane tickets and hotel rooms. That privilege goes to their organization, which is the company that they're contracted to play for. These companies usually retain dozens of players in various esports.
In individual cases, like for StarCraft 2 or Street Fighter V, the players will put their abbreviated organization before their name. For teams, the entire roster will be referred to by their organization's name.
The League of Legends players playing for Cloud9 will go by their org's name. That rings true for every team esport Cloud9 has players in. Their Dota 2 squad, League of Legends team, and Smite lineup are all called "Cloud9."
That explains why you see the same team competing in multiple esports.
Each team has its own set of players, as it's rare for a player to reach professional levels in two different games. It's worth noting that, while they were recruited by the same organization, most squads keep to themselves. You won't see Evil Geniuses' Rainbow 6: Siege and League rosters hanging out with each other.
There are a few exceptions to the conventional naming scheme, however. The Overwatch League uses city-based names for their teams, but the squads themselves are still owned by esports organizations. The Toronto Defiant, for example, is primarily owned by Splyce, a multi-game esports organization. Some Overwatch teams are also owned by traditional sports companies. Boston Uprising is owned by the Kraft Group, which also owns the NFL's New England Patriots.
Lastly, teams will sometimes have multiple squads in the same game. They usually have slightly different names to denote that, like with LGD. Their main squad is called PSG.LGD, and their junior squad was called LGD.Forever Young. Counter Logic Gaming has an all-female CS:GO team called CLG Red. Not many teams have alternate squads, but always double-check before submitting your bet slip.
So now that you know what esports organizations are all about, let's look at some of the biggest. These are the best in the business.
Cloud9
The reason I used Cloud9 as my example up there is that they're likely the first organization you'll see on the esports betting sites. The American organization is as iconic as they come, and that's because of the sheer breadth of their teams. They have teams for every major esport and are famous for their MOBA and fighting game rosters.
Helping cement them as a fan favorite is their tendency to pick up, well, fan favorites. Sneaky, of League of Legends fame, is famous for his berserk fanbase as well as his interesting hobbies. Mang0 is one of the oldest and most respected Smash players, and he rocks the blue and white.
It helps that Cloud9 sticks with their squads through thick and thin, so fans never feel betrayed by the org when their favorite player is dropped.
Of their squads, their standouts are Smash, Rocket League, and Counter-Strike. Mang0 is the only member of his team, but he has enough star power and legacy to bring in fans on his own. Season 6 of the Rocket League Championship Series went to them as well, with only star players working the field. Their Counter-Strike roster was the first American team to win a CS:GO Major, a feat they accomplished last year. The sheer variety and likeability of their players set Cloud9 apart.
Team Liquid
Cloud9 is often thought of when North American esports are brought up, but they aren't the biggest fish in the sea. Team Liquid is. The esports juggernaut began as a humble forum to discuss StarCraft strategy but has turned into the most important organization in esports. They now play starring roles in tournaments for a variety of games.
Team Liquid has, by a decent margin, the most prize money of any esports organization ever. The bulk of this cash comes from their first-place finish at The International 7, where their Dota 2 squad earned a cool $10.8 million.
Big contributions also come from their Counter-Strike division as well as their Fortnite players. Fortnite's competitive league saw Liquid tearing through the Summer Skirmish, earning $720,000 for their team's coffers.
Team Liquid has always had a pedigree for top esports competitions, and their winnings reflect that.
It's no surprise then that their Dota squad is their star. It consists of both newer players who joined Liquid as their first team like Miracle- and legendary older players like KuroKy.
This old-school/new-school mix is consistent with their Smash roster, too, with ChillinDude and Hungrybox both sharing the same sponsor.
Team Liquid recognizes the oldheads, probably because the site is older than many of its fans.
Virtus.pro
Europe and North America are the most common homes for esports clubs, but in esports, Europe doesn't include Russia. The CIS region is considered separate by most circuits because it has so much regional competition.
If one organization stands out in Eastern Europe, it's Virtus.pro. Their orange and black logo is found at the top level of multiple games.
Their primary focus is on Valve games. They don't have quite as many teams as some of the other names on this list, but they value quality over quantity.
Their Dota team is famous for their aggressive and flashy plays and likewise is considered a top-tier team with three fifth-place finishes at The International.
They have quite the legacy in Counter-Strike, too, with one gold finish and several podiums at the Majors. Their longtime players were nicknamed "The Golden Five" for their consistent success.
One thing that Virtus.pro is especially known for is their riotous fanbase.
If Virtus.pro is playing, the crowd is either chanting for them or booing their opponents. If they win the tournament, fans will refer to their team as Virtus.plow. If they lose, they become Virtus.throw. If you like good-natured trash talk mixed with your top finishes, Virtus.pro is the team for you.
Conclusion
These are just a handful of the myriad organizations that compete in esports.
If you want to cheer for your region, their organization is the first indicator of a team's home country. Take note of the team names you see on your favorite betting site. They'll likely pop up time and time again.