Hide Bonus Offers
| | | | | |
| --- | --- | --- | --- | --- |
| #1 | BetOnline Sports | 60% Up To $1,000 | Visit Site | BetOnline Sports |
| #2 | Bovada Sports | 50% Up To $250 | Visit Site | Bovada Sports |
| #3 | BetUS | 125% Up To $2,500 | Visit Site | BetUS |
| #4 | Everygame | 100% Up To $500 | Visit Site | Everygame |
| #5 | MyBookie | 100% Up To $1,000 | Visit Site | MyBookie |
The Biggest Draft Mistakes Ever Made by US Sports Teams

There's nothing better than betting on sports. Unfortunately, every sports season only goes on for so long, and eventually, bettors have nothing left to wager on for a short amount of time.
Luckily, the major sports leagues have drafts, and in recent years, those events have been approved as official sports betting markets. Hence, betting on the NFL Draft and drafts for other leagues isn't just fun but is also potentially rewarding.
Of course, drafts don't always go as planned.
Franchises get cute, they make the wrong pick, and it can cost them (and you) dearly. With an eye on draft betting season (which is basically all year long), join me for a look back at the 28 biggest draft mistakes in US sports history.
Hawks Take Marvin Williams Over Chris Paul (2005)
Atlanta has a history of mild miscues in the NBA draft, but their worst draft mistake may have come in 2005.
Marvin Williams and Andrew Bogut were widely regarded as the top two prospects in the draft, and with Milwaukee taking the Aussie first overall, the Hawks naturally settled for Williams.
It's hard to blame Atlanta due to most of the scouting pointing to Williams' upside, plus the versatile forward did provide the Hawks with a serviceable starting body for seven seasons.
Williams wasn't a total bust, but he also never developed into a superstar. The fact that Atlanta could have selected stars like Chris Paul or Deron Williams and missed only makes this one harder to stomach.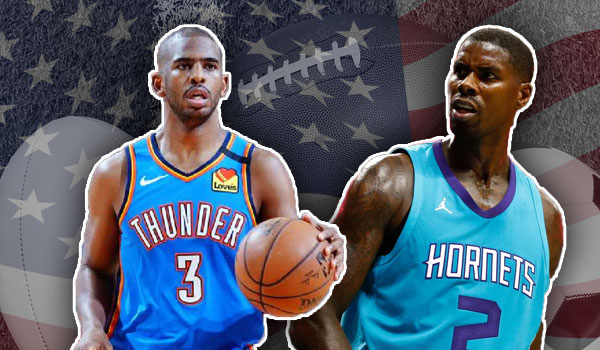 Buccaneers Draft Kicker Robert Aguayo in 2nd Round (2016)
Here's a truly abhorrent selection, with the Bucs wasting a premium draft pick (second rounder) on a kicker back in 2013.
Tampa Bay did need a kicker, and Aguayo converted 88% of his field goal tries at Florida State, but taking a special teams player at this point of the draft always felt silly.
It was even worse when you look at some of the players taken after Aguayo, as the Buccaneers could have had the likes of Kevin Byard, Yannick Ngakoue, and Kenyan Drake.
Aguayo wasn't just a reach, either. He was a flat-out failure, as the second-rounder lasted one season in the NFL, making just 71% of his kicks before losing his starting job.
Kings Select Jimmer Fredette Over Klay Thompson (2011)
Nobody can really fault the Kings for falling in love with Jimmer Fredette. The BYU superstar was an elite scorer in college, after all.
However, taking him with the 10th overall pick was probably a bit of a reach, seeing as the Cougars alum wasn't a traditional point guard, lacked size, and couldn't defend.
Fredette lacked elite athleticism, making his jump to the pros a problematic one from the start.
Sacramento only made things worse by never really giving their star draft pick a chance to win a big role, and this gaffe of a selection doesn't look any better when you note the Kings could have had Klay Thompson.
Thompson only went on to become one of the most lethal outside shooters the NBA has ever seen and won three titles with Golden State. So, you know, no big deal.
Cardinals Take Paul Coleman at 6th Overall (1989)
St. Louis isn't the only team to pass on legendary slugger Frank Thomas in the 1989 MLB Draft, but they were the last team with a chance to get him.
Instead of selecting The Big Hurt, the Cardinals opted for Paul Coleman, who never made it to the majors. Coleman floundered around in the minors for six seasons but never developed as a hitter before leaving the game for good in 1996.
Thomas, meanwhile, smashed 521 home runs with a .301 lifetime batting average in an illustrious career that saw him win a World Series in his final year with the franchise.
Cavaliers Select Anthony Bennett #1 Overall (2013)
The Cleveland Cavaliers deserve credit for some stellar draft picks throughout their existence (LeBron James, anyone?), but they sure did mess up in 2013.
To be fair, there was not an amazing standout for the #1 spot, but the team probably would have taken guys like Victor Oladipo, C.J. McCollum, or you know, Giannis Antetokounmpo, if they could have a re-do.
Bennett was the pick, though. The former UNLV star crushed in college, but he struggled with weight and efficiency in the pros. He lasted just one year with the team and was out of the league by 2017.
Timberwolves Take Jonny Flynn Over Steph Curry (2009)
Minnesota once had a crack at landing perhaps the best three-point shooter ever in Stephen Curry, but instead, they went with, um, Jonny Flynn.
Who? I know, Flynn isn't a memorable name to most, but in the T'Wolves' defense, he was a stud at Syracuse and was also a fantastic athlete.
For a brief moment, it even looked like Flynn was a good pick. He lacked size, but he scored 13.5 points and handed out 4.4 dimes per game as a rookie. Sadly, he couldn't hold onto a key role, and he departed Minnesota after just two years.
A lack of size and poor efficiency contributed to a brief career, which lasted all of four seasons. Curry, meanwhile, has broken shooting records and has three NBA Finals wins to his name.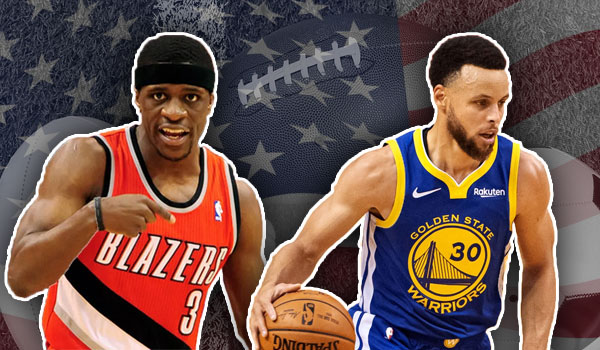 Mets Don't Take Mark McGwire (1984)
The New York Mets had the top pick in the 1984 MLB Draft but came away with nothing. They probably disagree at the time, as they drafted Shawn Abner to be a key part of their roster.
Sadly, Abner never realized his potential. He did make it to the majors and played six years, but zero of them were spent with the Mets.
New York didn't just have a bad pick with the first overall selection, though. They also passed on the hard-hitting Mark McGwire, who would end up contending for home run titles.
McGwire ended up cranking 583 of them out of the park, to be exact: exactly 572 more than New York's top pick in the 1984 draft.
Memphis Takes Hasheem Thabeet Over James Harden (2009)
This hurts as much as any of these sports draft mistakes, as the Grizzlies could have had one of the best isolation scorers in NBA history if they'd taken James Harden in 2009.
They didn't, though.
Instead, they fell in love with Hasheem Thabeet's size and length, selecting the UConn big man one spot before Harden.
Blake Griffin was the top pick in the draft, which was fair, but looking back, Thabeet lacked the awareness, mobility, or coordination of a true superstar.
Harden took some time to develop his insane scoring prowess, but there's no way we can look at this horrible draft mistake without being appalled.
Memphis botched it no matter how you look at it, of course. This loaded draft also saw Stephen Curry, DeMar DeRozan, and Jrue Holiday come off the board long after Thabeet.
Thabeet had potential, but the results never came to fruition. The center lasted just one year with the Grizzlies and was out of the league at just 26 years old.
Royals Miss Shot at Max Scherzer (2006)
Mad Max went 11th overall in the 2006 MLB Draft, so it's fair to say several teams missed out on a guy who would eventually put together a Hall of Fame career.
Still, Kansas City had the first crack at Scherzer at first overall, and they instead rolled with Luke Hochevar.
The Royals went pitcher, but instead of getting a strikeout machine that would eventually lead the Nationals to a World Series win, they got a mediocre starter instead.
Hochevar wasn't all bad, and he even pieced together some solid seasons to close out his career. However, he was done in the majors at age 32, and he simply never lived up to the billing of the top pick in baseball.
Wizards Select Kwame Brown #1 Overall (2001)
Michael Jordan shocked the NBA world when he unretired for a second time to play ball with the Washington Wizards. Somehow even more shocking, however, was how he had a hand in the team selecting young big man Kwame Brown first overall in the 2001 NBA Draft.
MJ's plan was to play with Brown to help him mature on the court, but it simply never worked out. Brown's awareness was poor, and his youth showed early and often, while he also struggled with efficiency.
Brown eventually turned into a serviceable role player, but he certainly didn't live up to the lofty expectations of a #1 overall pick. Ultimately, he lasted four years with the Wiz but never averaged more than 10.9 points per game in any season in his career.
This failed pick is only made worse by the fact that Brown was taken ahead of eventual stars like Pau Gasol, Zach Randolph, Jason Richardson, Richard Jefferson, and Joe Johnson.
Mariners Miss Out on Mike Trout (2009)
A lot of teams missed out on Trout, who quickly developed into one of the best MLB players ever despite going 25th overall in the 2009 MLB Draft.
Seattle stands out as the big loser, though. Stephen Strasburg made perfect sense as the #1 pick, but the Mariners ignored Trout and went with a different outfielder in Dustin Ackley.
That turned out to be one of the biggest draft mistakes in US sports history. Trout would go on to be a generational talent, while Ackley couldn't stick in the majors after six seasons.
Ackley wasn't all bad, but he wasn't very efficient, and he didn't provide enough power. And to put it bluntly, he wasn't close to being on Trout's level.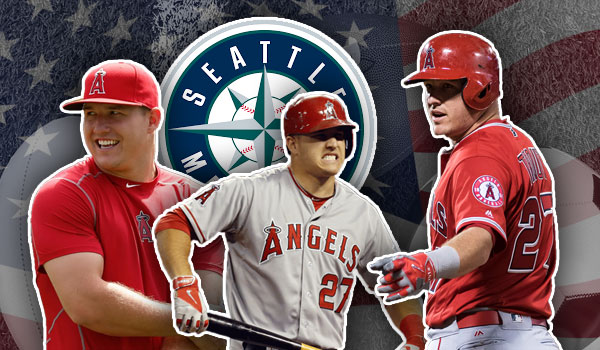 Raiders Draft Robert Gallery Over Eventual Legends (2004)
The Silver & Black are notorious for some awful drafts, but taking would-be sure thing Robert Gallery second overall in the 2004 NFL Draft is among their worst moves.
Gallery was supposed to be a stud offensive tackle, but he simply struggled to make the transition early on in his career. He'd eventually move to guard and ended up performing better, but considering the investment, it's easy to say he was a colossal bust.
It's only uglier when you look at all the star talent the Raiders passed on.
Larry Fitzgerald went one pick after Gallery, while stars like Philip Rivers, Sean Taylor, and Ben Roethlisberger could have been members of the Raiders if management had made a better decision.
Indians Fail to Take Derek Jeter (1992)
Cleveland was eyeing a pitcher, and Paul Shuey was one of the best prospects available, so this gaffe is somewhat forgivable.
That said, Jeter was one of the best prospects going into the 1992 MLB Draft, and considering he went 6th overall, it wouldn't have been that far-fetched if the Tribe had plucked him off the board.
They probably should have, seeing as Shuey never turned into anything more than a rotation arm. Jeter, meanwhile, built a Hall of Fame career with the Yankees, turning into one of the best shortstops ever and helping New York win an amazing five championships.
Packers Take Tony Mandarich 2nd Overall (1989)
Green Bay has a mixed draft history, but they certainly botched their 1989 pick. They thought they were getting a meaty offensive tackle and a potential generational talent in Tony Mandarich, but instead, they got a steroid-laden fraud.
Mandarich eventually carved out a respectable spot in the pros, but he wasn't what the Packers drafted him to be, and he never lived up to his #2 overall selection.
If that wasn't bad enough, the green and gold also missed on an opportunity to get one of the best running backs in NFL history, with Barry Sanders going one pick later.
Padres Bypass Justin Verlander (2004)
San Diego has been a struggling baseball club for some time now. For a team that has never won a World Series and has only been to the playoffs six times in their existence, landing a marquee player can be a pretty big deal.
That's why allowing Justin Verlander to slip through their fingers in 2004 has to hurt so much. The Padres could have had him if they wanted, as they owned the first overall pick and went with Matt Bush instead.
Bush lasted just three years in the majors and never materialized, while JV went on to have a Hall of Fame career and won a title with the Astros.
49ers Pick Alex Smith Over Aaron Rodgers (2005)
The 49ers haven't made many errors come draft time, but it's pretty arguable they miscalculated things when they had the top pick in the 2005 NFL Draft.
San Francisco was clearly enamored with Utah State stud Alex Smith, who admittedly worked out nicely with them before journeying to have success elsewhere in the NFL. However, Smith's success pales in comparison to Aaron Rodgers, who was also in the mix for the first overall pick.
Rodgers wasn't the pick, of course, and the rest is history. Rodgers went on to develop into one of the best arm talents pro football has ever seen, while guiding the Packers to a title.
Smith was a solid quarterback and enjoyed a nice career, but Niners fans can't help but wonder what life would have been like if Rodgers (who was a California native) had stayed home.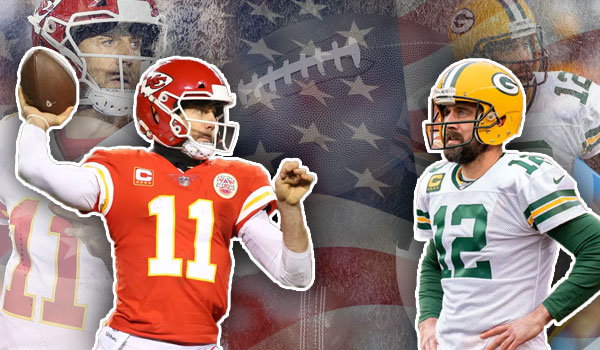 Rockies Take Greg Reynolds Over Clayton Kershaw (2006)
Back to the 2006 MLB Draft we go, to highlight more terrible draft mistakes. It's the same draft that saw the Royals blow the #1 pick, when they not only drafted Luke Hochevar but also missed out on some truly special prospects.
The first one was Max Scherzer, but as you may recall, Clayton Kershaw was also in this draft class. It's arguable which pitcher is truly better, but there's no denying they're two of the most gifted pitchers baseball has ever seen.
Just like KC had a crack at both of them, the Rockies (picking 2nd overall), also had their chance.
Colorado opted for pitcher Greg Reynolds, though, and that went horribly. Not only did he fail to come close to sniffing the production of Scherzer or Kershaw, but he lasted just three pedestrian seasons in the majors.
Saints Go All-In on Ricky Williams (1999)
There have been a lot of bad NFL Draft picks over the years, but this one could rival any of them. It wasn't so much that Ricky Williams was a bad player or a bad pick, either, but what it cost for the New Orleans Saints to acquire him.
Mike Ditka was hell-bent on creating his offense around Texas superstar running back Ricky Williams, and he shipped out all of the team's picks to make that dream come true.
It was a failed experiment in one sense, as the Saints struggled to win games in Williams' rookie season, and Ditka was subsequently fired.
Williams was still a productive player, as he churned out five separate 1,000+ yard campaigns and scored 66 touchdowns over an 11-year career. However, his best work came out of New Orleans, and he only spent three years with the team.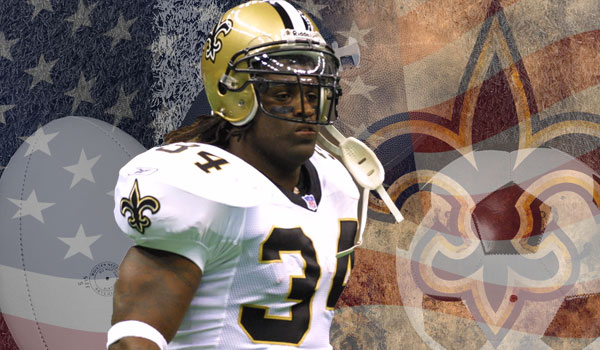 Dodgers Pass on Roger Clemens (1983)
It stings to have had a chance at one of the best MLB pitchers ever, as the Dodgers could have nabbed Roger Clemens back in 1983 but failed to do so.
A lot of teams must carry that reality with them, as the Rocket went 19th overall. However, the Dodgers were the last team that had a crack at him, but they opted to go with Erik Sonberg instead.
Sonberg didn't exactly pan out, as he struggled for years in the minors and never made it to the highest level. Clemens, meanwhile, lasted 24 seasons in the majors, won 354 games, and recorded 4,672 strikeouts.
Milwaukee Says No to Dirk (1998)
There have been a lot of draft mistakes in the NBA, but one of the worst draft mistakes in sports history came in 1998 when the Bucks opted not to keep Dirk Nowitzki.
The German big man was an elite shooter and scorer who could rebound and create his own offense, yet the Bucks weren't sold he was the answer to their problems.
Instead, they invested the 9th overall pick in him and shipped him to the Mavericks for the rights to Robert Traylor, who Dallas drafted three picks earlier at 6th overall.
It was honestly the Mavs who first made a huge mistake, but they had the smarts to correct it. Milwaukee is still living with this poor decision, as Traylor never averaged more than 5.7 points per game and lasted two seasons with the Bucks.
Nowitzki had a Hall of Fame career that included over 31,000 points and a championship.
Bears Select Mitch Trubisky Over Patrick Mahomes (2017)
This one will make the masses want to burn the city to the ground. The wound is still fresh, but it can't feel good that the Bears haven't gotten winning results with quarterback Mitch Trubisky, especially when they see what they could have had.
The big miss was obviously Chicago failing to take a chance on Patrick Mahomes, who went off the board nine picks later.
Granted, Trubisky was a highly touted prospect, but Mahomes was even more physically gifted and had much more arm strength. Of course, it wasn't just about missing out on Mahomes.
That's the one that stings, but Chicago spent their second overall pick on Trubisky, with studs like Christian McCaffrey, Jamal Adams, and Deshaun Watson all coming later in round one.
Bears fans will forever remember the one that got away, and with each passing year of Mahomes dominating the NFL, this will be a tough one to get over.
Blazers Draft Greg Oden Over Kevin Durant (2007)
It's never easy to admit you passed on a generational talent in a draft, but it's only made worse when the guy you took can't realize his potential due to injuries.
Portland passed up on taking KD in 2007, and that was bad enough. Durant had the length, athleticism, and elite shooting stroke of a superstar, and few figured he'd be a bust.
But Oden was a man-eater down low, had impressive size, and could have been a force at both ends of the floor. Portland's optimism was somewhat justified, but injuries derailed Oden's career, and he ultimately lasted just four seasons in the league.
Durant, meanwhile, has been one of the most dominant scorers and has racked up two championships during his time on the hardwood.
Senators Draft Alexandre Daigle #1 Overall (1993)
Here's the lone NHL draft mistake that I couldn't keep off of this list. The Senators were responsible for this epic mistake, as they took Alexandre Daigle first overall.
Daigle did flash potential early in his career and lasted 11 seasons, but he wasn't consistent enough to live up to the insane expectations of being a #1 pick.
This draft mistake was even more pronounced when you look at the talent that followed Daigle. Chris Pronger went #2 overall and was a fantastic defender, while Ottawa also passed up on the likes of Paul Kariya, Viktor Kozlov, and others.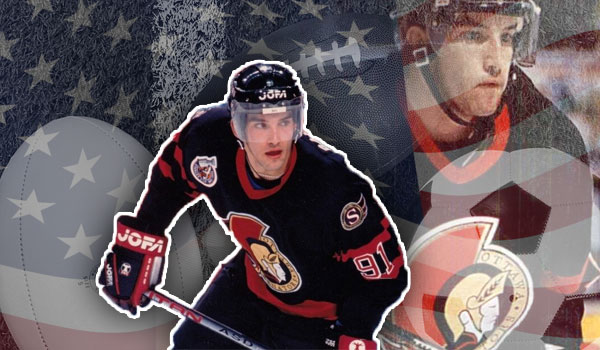 Hornets Trade Kobe to Lakers (1996)
Charlotte had some moderate success prior to 1996, but they could have turned a lottery pick into years of winning if they played their cards right.
The Hornets had no idea what they had their hands on when they selected Kobe Bryant in the 1996 NBA Draft, only to trade one of the best scorers of all time to the Los Angeles Lakers.
The pick was made for the Lakers by the Hornets, but they obviously should have held onto Bryant, who went on to lead LA to five titles.
All Charlotte got back in return was an aging Vlade Divac, who lasted two years with the team. Years later, the now deceased Bryant tweeted this.
On this day 18yrs ago the hornets told me right after they drafted me that they had no use for me and were going to trade me #thanku #lakers

— Kobe Bryant (@kobebryant) July 1, 2014
Just as crazy as that deal? That Bryant lasted that long in the first place. The lights-out scorer and future Hall of Famer was picked 13th overall, and more than just the Hornets were left scratching their heads.
Chargers Take Ryan Leaf #2 Overall (1998)
There was a lot of chatter about Ryan Leaf being the best quarterback prospect going into the 1998 NFL Draft. ESPN draftnik Mel Kiper Jr. famously quipped that he'd take him over Peyton Manning.
That ended up being all of the bad taek.
Hindsight is everything, but Leaf still went second overall to the Chargers and was obviously brought in to be the franchise's savior under center. Things didn't go as planned, as Leaf struggled with accuracy and turnovers and never really adjusted to life in the NFL.
Leaf ultimately lasted just two seasons with the Bolts, going an impressively bad 4-14 as a starter and putting up 13 touchdowns to 33 interceptions. He tried a comeback with Dallas in 2001 but flamed out of the league.
Detroit Drafts Darko Milicic (2003)
Easily one of the worst draft mistakes ever went down in 2003 when the Detroit Pistons decided to take Darko Milicic with the second overall pick.
Everyone lost in a year where LeBron James was the top pick, but Carmelo Anthony, Chris Bosh, and Dwyane Wade were all still on the board, and the Pistons went with Darko.
There was no denying Milicic's upside, but he was a questionable choice for a franchise that was still built to contend.
Rather than get a true difference-maker like Melo, Bosh, or Wade, the Pistons got a young kid with blond dyed hair that wasn't ready for the next level. This infamous rejection by the rim was a microcosm of Milici's career in Detroit.
Milicic ultimately spent just two full seasons with the Pistons and was out of the league by age 27.
Raiders Make JaMarcus Russell #1 Pick (2007)
One of the worst mistakes in draft history is without a doubt the selection of JaMarcus Russell first overall in the 2007 NFL Draft. In fact, Russell is notorious for being one of the biggest NFL Draft busts in league history.
It's easy to see why, too, as Russell was a big-bodied quarterback with a rocket arm. After dazzling at LSU, Russell's upside forced the Raiders to gamble on his potential, only to see him under-achieve and drown in a sea of turnovers.
Russell simply never "got it," as he didn't take being professional seriously enough and lasted just three years. After going 7-18 as a starter and putting up just 18 touchdowns to 23 interceptions, the failed Russell was out of football for good at age 24.
It's tough for Raiders fans to look back at this epic failure, especially since they remember the star talent they missed out on. Not only did Russell not work out, but the Silver & Black also bypassed Calvin Johnson, Joe Thomas, Adrian Peterson, Patrick Willis, Darrelle Revis, and others.
Blazers Pass Up Michael Jordan (1984)
How is this not the biggest draft mistake in sports history?
Portland had a need for size, but taking Sam Bowie second overall was obviously a huge gaffe. The Blazers got a solid player who filled a need, but Bowie only lasted five years with the team and started more than 34 games once.
MJ, on the other hand, went on to become perhaps the greatest NBA player of all time, while leading the Chicago Bulls to six titles.
Houston made the same mistake when they opted not to take Jordan with the #1 overall pick, but at least they got Hakeem Olajuwon.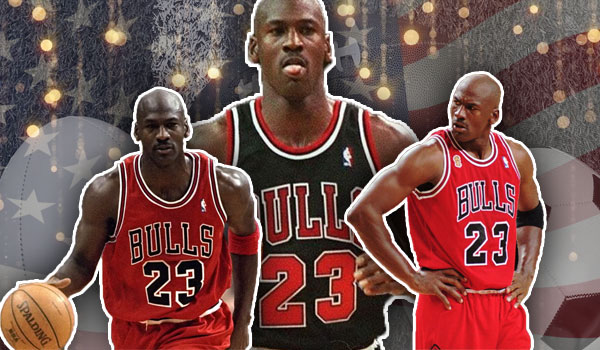 Summary
The takeaway here is that teams don't always know what to do. When we bet on drafts, we're assuming that people who get paid a lot of money to make tough decisions do have a clue, of course.
Not only is that not always the case, but scouting departments can differ from team to team, and specific scouting departments may not always see eye to eye with coaching and management.
On top of that, teams may often have financial gain in mind when they make a pick, while position priority may also force their hand more than they'd prefer.
All of these factors have led to some horrible draft mistakes in US sports, and those types of outcomes won't go away anytime soon.
You can enjoy the horror show, or you can try to figure out a way to profit from it. If you choose the latter, check out the most reputable sports betting websites before finalizing your draft wagers.