Top 7 Biggest Celebrities That Are Into Crypto

Cryptocurrency is the big new wave of currency. So many people are getting into it, including the biggest celebrities in our world today.
Crypto just seems like the beginning of what our future as a society might hold with new things coming left and right.
If you are still unsure of what cryptocurrency is, it is a new world form of currency created to work as a "medium of exchange." Meaning it is based around the idea of decentralizing banks and giving more power to the people.
If you are unsure about crypto, just think of how much bitcoin is right now.
Bitcoin is arguably the most popular and well known crypto. Around 5 years ago, the price of bitcoin was under $1000. Now, the price has jumped to an incredible high of $67,000+ just a week ago.
If you would have bought $1000 of Bitcoin on January 1st of 2017, you would have a 6,817.19% increase of profit (or $69,171.90). It might not grasp everyone's attention, but it is a very big deal and might be taking over the world as we know it.
Here are the biggest celebrities who are into cryptocurrency today.
Elon Musk
If you want to look at somebody who completely embodied themselves in crypto, look to the richest person on the entire planet, Elon Musk.
According to Forbes, Musk has a net worth of $265.6 billion, making him the richest person in the world by over $50 billion.
Musk went as far as going on Saturday Night Live to talk to the world about Dogecoin, which was a "meme" coin that saw some real growth.
Musk has also stated that he owns Bitcoin, Ethereum, and Dogecoin. There are a growing number of cryptocurrencies that seem to be growing every day, but Musk is an owner of the "big 3" of cryptocurrencies.
Mike Tyson
Mike Tyson is staying busy with his Legends Only League, but he is also getting into crypto. He tweeted to his fans, asking which cryptocurrency they preferred.
Which do you prefer, BTC or ETH?

— Mike Tyson (@MikeTyson) July 17, 2021
The boxer will be trying to knock out competition in the crypto market as well. Tyson was once one of the wealthiest people in the world before he had to file for bankruptcy. Tyson spent his money on many lucrative things and cost him a fortune.
Crypto can be Mike Tyson's way back into serious wealth and he is buying into it.
Mark Cuban
Mark Cuban is a billionaire, TV personality, and owner of the Dallas Mavericks. He is a huge investor and if you have seen the TV show, Shark Tank, you would know exactly how serious he is about investing.
It shouldn't be a surprise to see Cuban being big into crypto, as he has been public about his opinions. He is a big fan of Dogecoin, stating the following.
"It's a medium that can be used for the acquisition of goods and services."
Snoop Dogg
Snoop Dogg made one of the biggest purchases in the NFT (non-fungible token) community. He purchased the NFT in Ethereum that was worth $3.9 million.
Snoop Dogg was operating under a pseudonym and revealed himself to be Cozomo de' Medici and purchased the NFT. The famous rapper clearly has a large amount of crypto and is not afraid of spending on crypto-related items.
Here is his insanely expensive NFT he purchased from artist XCOPY.
Welcome "Some Asshole" to the Medici villa. Let's hope he's polite at Nonna's Sunday dinner 🙂

Honored to acquire @XCOPYART's 1st published character piece & #7 mint on @SuperRare.

Grazie to maestro @2Yeahyeah for a smooth transaction & @Anonymoux2311 for sage guidance?⚔️ ~CdM https://t.co/lDFgHLqVrk

— Cozomo de' Medici (@CozomoMedici) September 27, 2021
Tom Brady
One of the most popular sports athletes ever is now chasing the world of crypto as well as another Super Bowl ring.
Him and his wife Gisele are also getting into crypto and NFT's, taking an equity stake in crypto firm FTX as part of a long-term partnership.
Brady also believes players could be paid in crypto in the future. He also is a big fan of cryptos and NFTs because the world is becoming more digital.
Ashton Kutcher and Mila Kunis
Mila Kunis said she wasn't a fan of Bitcoin when Ashton Kutcher was explaining it to her at first, but now she is "happy to be wrong."
The couple, led by Kutcher, invested in Bitcoin over 8 years ago and likely have made some serious money off it by now.
Luckily for Mila Kunis, Kutcher invested in Bitcoin anyway after she said, "Well I think this is a horrible idea."
Celebrities and Cryptocurrency
After seeing how many people, including these celebrities are into crypto, it is hard to not be interested in it.
The world of crypto is happening and it is happening fast. All the details sound crazy to begin, but it starts to become clear as you learn the basic elements. Virtual currency may just be the way of the future and the sky's the limit.
If you are interested in betting in crypto, here is the ultimate guide for Bitcoin gambling sites. If you are a sports bettor, Bovada offers payouts in cryptos as well.
After the crazy amount of events that have gone on in the past couple years, who knows what the future holds? One thing that just might play a big role is crypto, and these celebrities are all in on it.
September
Casino of the Month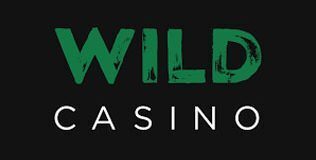 Welcome Bonus
250% up to $5,000