Biggest Buys at the 2021 IPL Auction – Chris Morris, Glenn Maxwell, and More

Year after year, the IPL auction dishes up drama, with every team battling it out to secure the signatures of the best T20 players on the planet.
Thankfully, the 2021 Indian Premier League auction produced plenty of talking points.
Overseas stars such as Glenn Maxwell and Moeen Ali were purchased for sizeable fees back in February, while homegrown heroes like Krishnappa Gowtham and Shivam Dube were also among the biggest buys at the 2021 IPL auction.
But who are the most expensive Indian Premier League players this year? Below, I discuss the top 10 most expensive players from the 2021 IPL auction.
10. Shivam Dube
Purchased for: 4.40 crore ($0.61 million)
Signed by: Rajasthan Royals
Back in 2019, Royal Challengers Bangalore paid 5.00 crore to acquire Shivam Dube's services. But following a couple of quiet campaigns, the 27-year-old ended up being one of ten players that RCB chose to release at the end of last season.
However, Rajasthan Royals clearly believe that Dube still has plenty to offer.
TOP RUN-SCORERS FOR RCB (2020 IPL SEASON)
Player
Runs
Devdutt Padikkal
473
Virat Kohli
466
AB de Villiers
454
Aaron Finch
268
Shivam Dube
129
The Royal Challengers ultimately made a 0.60 crore loss on Dube, with RR spending 4.40 crore on the all-rounder. That may seem like a big fee but wait until you find out how much the Royals spent on another all-rounder at the auction!
Keep reading to learn more about the most expensive Indian Premier League players in 2021.
9. Shahrukh Khan
Purchased for: 5.25 crore ($0.72 million)
Signed by: Punjab Kings
Having entered the auction with a base price of just 20 lakh, Shahrukh Khan didn't exactly stand out among the plethora of world-class overseas stars in the 2021 IPL auction. I mean, the 25-year-old has never played in the Indian Premier League before.
Still, the Tamil Nadu batsman sparked a bidding war between Punjab Kings and Delhi Capitals, which the Kings eventually won.
Little is known about Khan outside of India, yet he obviously possesses something special. Recognized for his ability to score quick runs in the lower-middle order, the IPL newcomer could prove to be a real asset for Punjab.
8. Tom Curran
Purchased for: 5.25 crore ($0.72 million)
Signed by: Delhi Capitals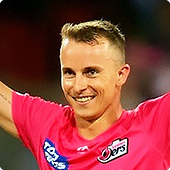 The Royals managed to sign Tom Curran for a bargain price at the 2020 auction, signing the England international for just 1.00 crore last year. But after only making five appearances last season, he was released by Rajasthan.
Overall, DC bought eight players for a combined total of 11.25 crore in the 2021 auction. With Aussie star Steve Smith getting picked up for just 2.20 crore, Curran was the Delhi franchise's biggest buy.
The all-rounder is yet to fully prove himself on the IPL stage, although there is no doubting his quality.
Curran has represented England across all formats, proving that he can bowl fast and bat well down the order.
7. Moeen Ali
Purchased for: 7.00 crore ($0.96 million)
Signed by: Chennai Super Kings
Having lost the likes of Kedar Jadhav, Harbhajan Singh, Piyush Chawla, and Shane Watson during the offseason, Chennai Super Kings were expected to be busy at the auction.
As it turned out, CSK fended off competition from Punjab to purchase Moeen Ali for 7.00 crore, making the off-spinning all-rounder one of the biggest IPL buys in 2021.
MOEEN ALI'S IPL STATS
Statistic
Number
Matches
19
Runs
309
Batting Average
20.60
Batting Strike Rate
158.46
Wickets
10
Bowling Average
30.80
Best Figures
2/18
Bowling Economy
7.13
Ali originally entered the auction with a base price of 2 crore, which understandably attracted plenty of attention from multiple franchises. However, the Super Kings won the race to sign the experienced England international.
Across three seasons, Ali took 10 wickets and scored 309 runs in 19 matches for RCB. He could turn out to be a shrewd acquisition for Chennai.
6. Riley Meredith
Purchased for: 8.00 crore ($1.12 million)
Signed by: Punjab Kings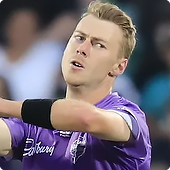 Renowned for his blistering pace, Riley Meredith has become one of the most feared T20 bowlers on the planet over the past couple of years.
The Australian has been a consistent threat for BBL side Hobart Hurricanes for several seasons – and now Punjab has given him the opportunity to showcase his talent in the Indian Premier League.
At 8.00 crore, Meredith was by no means the most expensive buy at the 2021 IPL auction. But for a player with zero IPL experience, he certainly commanded a hefty fee.
Believe it or not – the Kings spent even more money on another Aussie paceman earlier this year!
5. Krishnappa Gowtham
Purchased for: 9.25 crore ($1.27 million)
Signed by: Chennai Super Kings
Eyebrows were raised when Rajasthan acquired Krishnappa Gowtham for a whopping 6.2 crore in the 2018 auction, but he justified his selection by scoring 126 runs and claiming 11 wickets during his debut IPL season.
The all-rounder was used sparingly in 2019 before switching to Punjab and spending more time on the sidelines in 2020. But it feels like CSK has given Gowtham a new lease of life in 2021.
The 32-year-old struggled to break into the Kings' playing XI last season, yet I can see him playing an important role for Chennai this year. The Super Kings needed an all-rounder – and they ended up getting two, with Ali joining Gowtham as one of the biggest buys at the 2021 IPL auction.
4. Jhye Richardson
Purchased for: 14.00 crore ($1.93 million)
Signed by: Punjab Kings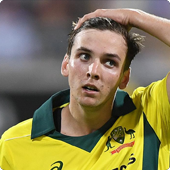 Despite spending 8.00 crore on Meredith, the Kings obviously felt they needed even more firepower in their bowling attack for the upcoming campaign.
Shahrukh Khan (5.25 crore), Moises Henriques (4.20 crore), and Dawid Malan (1.50 crore) were all purchased by Punjab for large sums during February's auction, yet Jhye Richardson stole the show – signing for 14.00 crore.
If Richardson's performances in BBL 10 are anything to go by, he could be worth every bit of his giant fee. The Scorchers' speedster took 29 wickets in 17 Big Bash matches earlier in the year, picking up the Golden Cap for his efforts.
Remarkably, Richardson doesn't even make it into the top three most expensive players in the 2021 IPL auction.
3. Glenn Maxwell
Purchased for: 14.25 crore ($1.96 million)
Signed by: Royal Challengers Bangalore
Going for 0.25 crore more than Richardson, Glenn Maxwell was the third-biggest buy at the 2021 IPL auction.
When it was announced that Punjab was going to release Maxwell at the end of last season, every Indian Premier League team was put on red alert. Luckily for the Royal Challengers, they managed to secure the Aussie's signature.
GLENN MAXWELL'S BATTING RECORD IN THE IPL
Matches
Not Outs
Runs
High Score
Average
Strike Rate
82
11
1505
95
22.13
154.67
A truly destructive batsman, "Maxi" has evolved into a genuine all-rounder in recent times. We all know what he can do with that, but his useful off-spin contributions make him one of the most sought-after players in the T20 game.
By his own high standards, the big-hitting entertainer didn't have the best of seasons last year. Still, Bangalore wasn't afraid to drop a colossal 14.25 crore on the 32-year-old.
2. Kyle Jamieson
Purchased for: 15.00 crore ($2.07 million)
Signed by: Royal Challengers Bangalore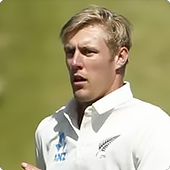 Kyle Jamieson entered the auction with a modest base price of just 75 lakhs. Following a bidding frenzy, the New Zealander came out the other side as the second-most expensive IPL player in 2021.
Considering that Jamieson is completely new to the Indian Premier League, I think he can count himself lucky.
At 26, the all-rounder is somewhat of a latecomer. He only made his international debut last year, although he has impressed with both bat and ball for the Blackcaps in all three formats of the game since then.
The Royal Challengers will be hoping they didn't make a mistake by throwing 15.00 crore at Jamieson.
1. Chris Morris
Purchased for: 16.25 crore ($2.24 million)
Signed by: Rajasthan Royals
Not only was Chris Morris the biggest buy at the 2021 IPL auction, but he is also now the most expensive player in Indian Premier League history.
After spending 4.40 crore on Dube, the Royals forked out a mammoth 16.25 crore on Morris – eclipsing the 16.00 crore that DC spent on Yuvraj Singh back in 2015.
? RECORD ALERT ? Chris Morris sold to Rajasthan Royals for Rs 16.25 crore. He's the most expensive buy at any #IPLAuction ever.February 18, 2021
It's safe to say that Rajasthan's decision to sign Morris for such a big fee has caused a stir. Having already represented CSK, DC, and RCB over the years, the South African is no stranger to the IPL. But he has never been one of the league's standout players.
The all-rounder is a serious threat with the ball, as well as with the bat. However, he could ultimately struggle to live up to his price tag.
Closing Thoughts
I don't think many people could have predicted that Morris would be the most expensive IPL player in 2021.
With all due respect, the South African veteran is an excellent player; let's not forget that. But with superstars like Maxwell and Curran ending up with smaller price tags than Morris, the 33-year-old was undoubtedly the surprise package at this year's auction.
Regardless of what Morris achieves with the Royals in 2021, he has a long way to go before he can be considered as one of the greatest Indian Premier League players of all time.
September
Casino of the Month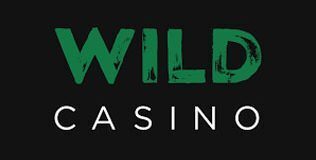 Welcome Bonus
250% up to $5,000