Big Money Soccer Transfers to Expect in Summer 2019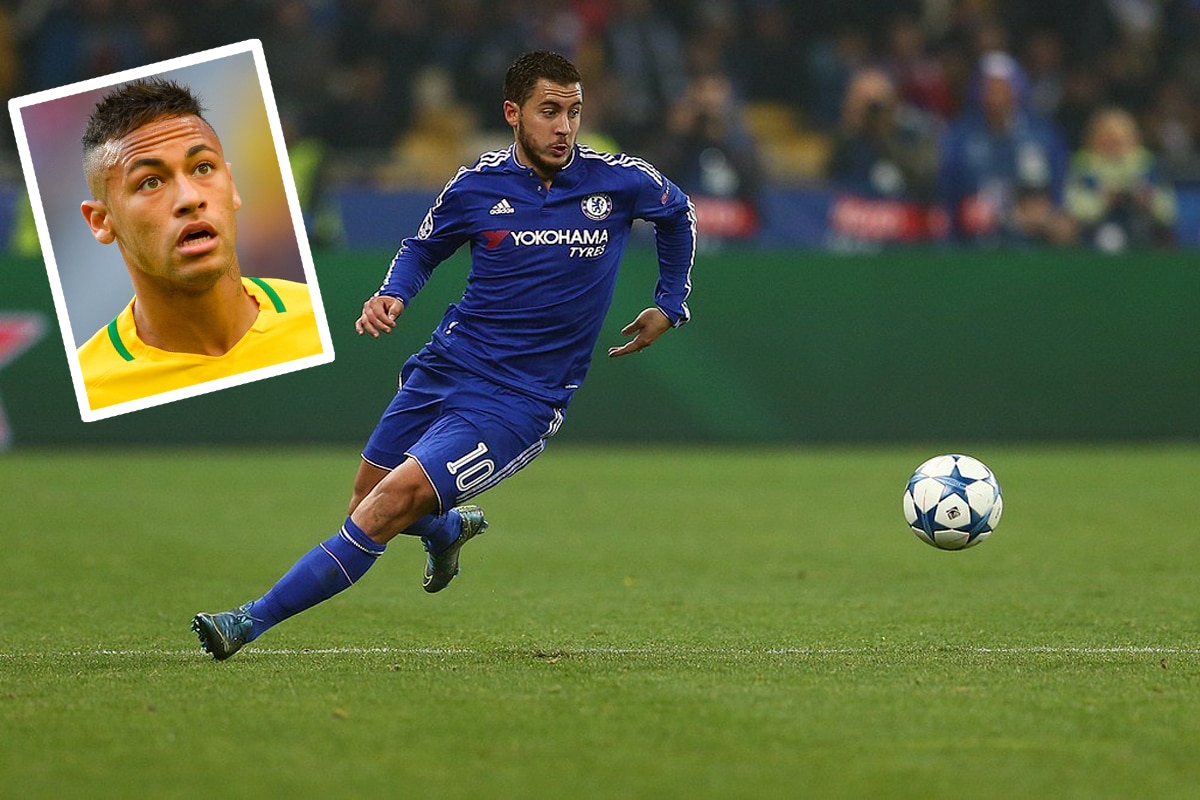 With the big European soccer league seasons drawing to a close, the transfer rumor mill has gone into hyperdrive.
Just like every year recently, some of the most talented players on the planet are being linked with big money moves over the summer.
Real Madrid, Juventus, and Manchester City are just some of the mega-rich clubs looking to strengthen squads as well as offload unwanted players.
As with any summer transfer window, there will be hundreds of rumors about deals that will never materialize, but I thought I would look at some of the biggest potential transfers — and the likelihood of them actually happening.
BetVictor has a good selection of transfer special markets, so I will be referring to those odds for each player.
Eden Hazard
It seems more likely that the question surrounding Eden Hazard's transfer is not "Will it happen?" but "How much will he go for?" The Belgium captain has not denied that he wants a move away from Stamford Bridge in the summer, and the most likely destination is Real Madrid.
Zinedine Zidane is looking to ship out some of his current squad in an attempt to make some ground on Barcelona in La Liga as well as become competitive in the Champions League again.
The loss of Cristiano Ronaldo last summer was harder to take than expected, and with Gareth Bale — and possibly Luka Modric — looking to leave the Bernabeu, Hazard would seem an ideal replacement to run the midfield.
BetVictor is offering a price of 1.33 that the Chelsea man will go to any Spanish club, but Real is the probable destination.
Neymar
It has been a frustrating season for Neymar. Another league title for Paris Saint-Germain was fully expected, so it was the Champions League that was to be the real prize for the French club. Getting knocked out by Manchester United was definitely not part of PSG's plans.
Neymar was unable to help his team during the latter rounds thanks to a foot injury and has only just come back into the side following a long layoff.
Controversy seems to follow the Brazilian forward, however, as he is now waiting to hear what the French authorities think of his altercation with a fan after his side's Coupe de France defeat.
Neymar left Barcelona to be the club's number-one star, and now the emergence of Kylian Mbappe has meant that PSG cannot fulfill those needs. The only club that would seem an ideal destination for Neymar would be Real Madrid, and he would be able to fit into a front three there.
It would really depend on what kind of money the Spanish giant is willing to spend. But Neymar to Real Madrid seems more unlikely than Hazard's move to me, and I feel he will be lining up for Paris Saint-Germain again next season.
Gareth Bale
The Wales international has become something of a scapegoat at the Bernabeu this season with his mere presence booed by Real fans.
He has been accused of not assimilating into Spanish life enough and keeping apart from the rest of the side, but his performances have not been too bad when he has not been out through injury.
But with Ronaldo gone, Bale was expected to take over as the star of the show, and that just hasn't happened. Karim Benzema has stepped up to a much greater effect, and now the Gareth Bale transfer rumors have become louder once again.
Manchester United has been linked with Bale virtually ever since he went out to Spain and would definitely be somewhere near the front of the queue if he is to leave; the Old Trafford club is favorite to land Bale at 4.00.
But former club Spurs is also in the running at 7.00 and might be able to offer him something United can't — Champions League soccer next season.
The other big club associated with a move for Gareth Bale is Bayern Munich. But it would seem more likely that if he were to move anywhere, then it would be back to the UK.
A sticking point may be his wages, though, as there are not many clubs that would be willing — or able — to meet his financial demands.
Mauro Icardi
Icardi has had what could be called an "interesting" season at Inter this year. Partly due to his wife's outspoken views, the Argentinian striker was left out of the squad when he coincidentally started to suffer from an injury.
A period in the stands has now ended, and he has started performing for the team once again, but it would seem as though his days at the club are numbered.
As with any big-name transfers, Real Madrid has been mentioned as a possible new club, but more interesting are the stories linking Icardi with a move to Manchester United.
With a lot of upheaval expected at Old Trafford over the summer, there could be some kind of swap deal thrashed out including Romelu Lukaku going the other way.
Juventus is the current favorite to land the Inter star, and the Italian champion is expected to offload players of its own, so a price of 4.00 at Bet Victor might be one of the best value transfer special wagers to make.
Compatriot Paulo Dybala looks like he is heading for the exit at Juve and could be an option going the other way to play for Inter.
Manchester United
Ole Gunnar Solskjaer had done a great job of turning Manchester United's season around after Jose Mourinho left the club, but the last few months have shown the limitations of his current squad.
It is only natural that the Norwegian coach would want to bring in his own team for the start of the new season, and if rumors are to be believed, then there are going to be a lot of comings and goings at the club over the summer.
A lot of big names could be on their way out, including Paul Pogba, David De Gea, and Alexis Sanchez. Barcelona and Real Madrid have both been linked with some of the likely movers, and it could be a very different-looking United that comes out for the first game of the new season in August.
A lot will depend on what European competition United qualifies for, though. Playing Europa League soccer will not be attractive to many of the club's summer targets, and Solskjaer will have to keep that in mind when he is deciding who to allow to leave the club.
Barcelona was the favorite to land Pogba but seems to have distanced itself from a move now. Real Madrid is currently at 2.50 with Bet Victor to take the French international, with PSG at 13.00.
Ajax
Watching Ajax this season has been like a breath of fresh air as the Dutch club has knocked out some of the old guard in the Champions League.
Reminiscent of Monaco a few seasons ago, Ajax's speed, youthfulness, and never-say-die attitude have delighted fans weary of seeing the same clubs lift the famous trophy.
But like that Monaco side, there is the very real likelihood that many of Ajax's young stars will not be around for too long. Frenkie De Jong has already been snapped up by Barcelona, and a number of other players could leave before the new season kicks off.
High on the list of the top clubs in Europe are Donny van de Beek, David Neres, and captain Matthijs de Ligt.
As much as it would be fantastic for neutral fans to see how this Ajax side can progress over the next few years, the financial reality is that many of this season's stand-out players will leave for bigger clubs, forcing the Dutch club to fall back on its excellent youth academy once again.
Final Words
The summer is always a busy time for the big clubs in Europe — and possibly even bigger for soccer journalists trying to keep up with all the various transfer rumors.
It does look like this close season will see a few very big money moves, though, with players such as Hazard, Bale, and Icardi lining up for new teams in August and September.
Any big transfer will undoubtedly alter the betting markets for the top leagues as well as the Champions League, so knowing who is going where can be a real help when planning those futures wagers at your favorite soccer betting sites.